Brake pedal definition and meaning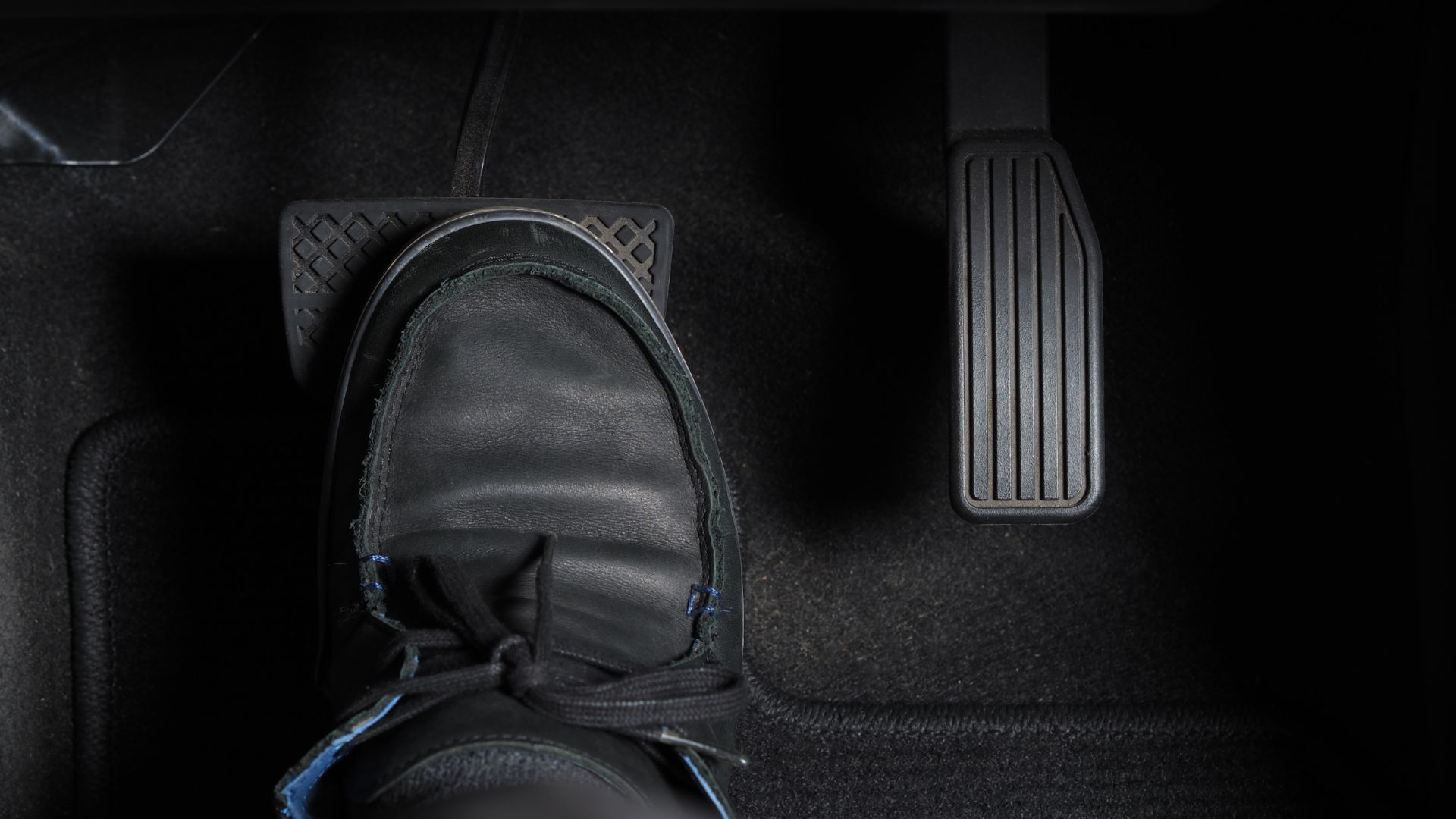 A brake pedal is a pedal in a vehicle that is pushed down in order to engage the brakes. The purpose of the brake pedal is to stop the vehicle from moving forward. When the brake pedal is depressed, it activates a hydraulic system that applies pressure to the brakes, causing them to slow down or stop. There are two types of brakes – disc brakes and drum brakes. Disc brakes work by squeezing a pair of pads against a spinning disc (or rotor), while drum brakes work by pressing two shoes against the inside of a drum. Most modern vehicles have disc brakes on all four wheels, although some may still have drums on the rear wheels.
The brake pedal is usually located on the left side of the steering column, near where the accelerator pedal is located. Some vehicles may also have a small button or switch that activates the anti-lock braking system (ABS). This system prevents the wheels from locking up when the brakes are applied hard, and is usually only found on newer vehicles.
When driving, it is important to press the brake pedal gently at first in order to avoid skidding. If the roads are slippery, it may take longer to stop the vehicle. In an emergency situation, you can pump the brakes quickly in order to build up enough pressure to stop the vehicle. However, if you do this for too long, the brakes may overheat and fail. It is always best to drive slowly and carefully in icy or wet conditions.