Symptoms of a bad ECU — causes and fixes
Recognize the signs of a malfunctioning ECU for optimal vehicle performance.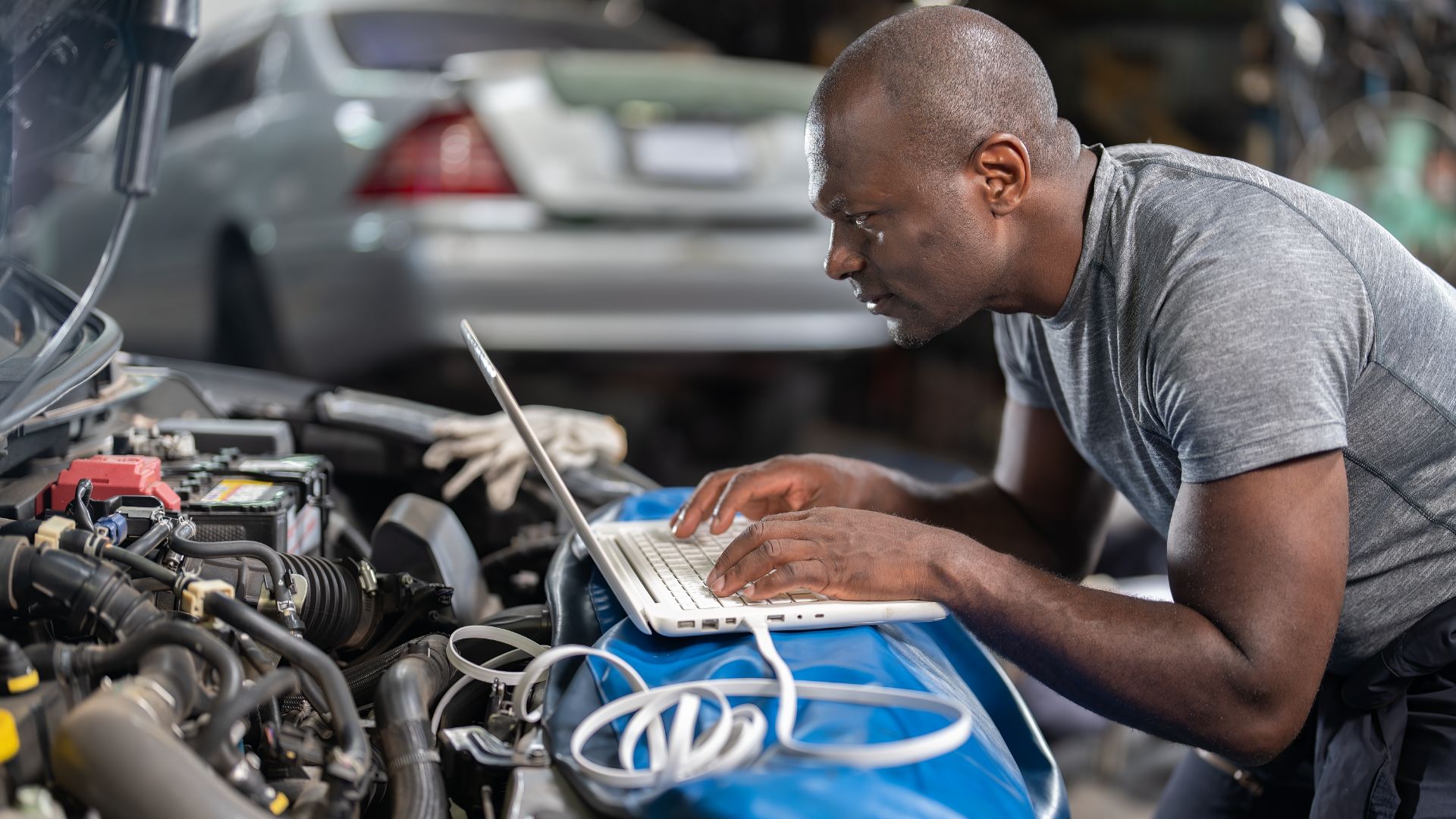 In modern cars, the fuel injection system and combustion, in general, are controlled by the electric system. Often referred to as the "main computer" of your car, the engine control unit (ECU) serves the important purpose of controlling the air/fuel mix.
Like any other car part, the ECU can also go bad or faulty and mess around with your engine's performance. Luckily, you can drive a while even with a faulty computer, but it's crucial to recognize the symptoms of a bad ECU on time. This guide will help you do just that, so you can make the repairs swiftly.
What's the ECU and what does it do in a car?
The ECU is the main computer of your vehicle and it electronically controls fuel injection and air intake via numerous sensors. The computer processes the information from these sensors to create a proper combustion mix and to determine the right ratio of air and fuel in the cylinders.
Drivers are often confused by expressions like "electronic control unit" or "engine control module" (ECM), but it's just a different name for the same unit. As modern vehicles rely on electric and computerized features more and more, your car's ECU must operate properly.
Different kinds of car sensors aid in providing accurate information to the ECU which affects the fuel injectors and the air intake system. It's done to precisely measure the amount of air and fuel needed for proper combustion.
For the best engine performance in gasoline internal combustion engines, the combustion mix should include one gram of fuel for every 14.7 grams of air. The ECU's main role is to make sure that this ratio never gets disrupted.
So, the computer receives information from the mass airflow sensor (MAF), throttle position sensor, and oxygen sensors. It also receives information from the speed sensors, crankshaft position sensors, and all the other electrical measurement instruments in your car.
Ultimately, not only does the ECU ensure proper combustion, but it also addresses fuel consumption and optimal engine performance in every situation.
Common signs of a bad ECU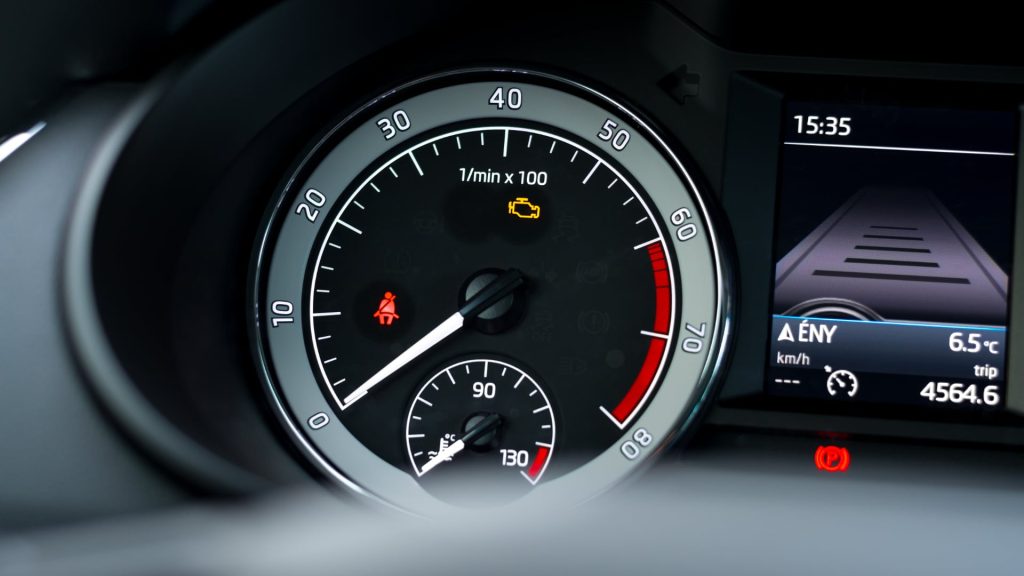 Sadly, after years of faithful service, your car's ECU can suddenly malfunction. It can happen as a result of a wire break or short circuit in the electrical system. However, it can also be caused by simply driving your car. Over time, engine vibrations and excessive heat that forms under the bonnet can damage the ECU.
This is especially the case with control units that are placed in the engine bay or on the side of the cylinder head. It's just natural that engine vibrations and heat produced will affect the ECU due to high mileage. Still, here are the main symptoms of a bad ECU so you can replace it on time and cut the worries about a stalling engine:
Difficulties starting the car
Increased fuel consumption
Lack of power or acceleration
Check engine light appears
If you have a faulty ECU, chances are that your engine won't behave as it should. It's due to the disrupted air/fuel ratio that we mentioned before, and your engine must receive the right amount of the mixture.
ECU also controls the spark plugs without which combustion wouldn't even be possible. So, you can expect to see a loss of power and even a stalling engine if the faulty ECU doesn't get repaired quickly.
Your car won't start
Perhaps one of the most bothersome problems that point to a faulty ECU is the inability to start your engine. It's especially annoying if you are late for work or need to get somewhere important in a hurry. The reason why your car won't start with a bad ECU is that it can't command the injectors and air intake based on the received signals.
It's also the reason why your car might stall or have difficulties cranking if some of the sensors go bad. The ECU needs the right information to calculate the combustion mix, but it also needs to stay operational itself. If the ECU starts failing, you might notice elongated cranking periods as the computer struggles to bring the right amount of fuel into the chambers.
The sudden increase in fuel consumption
It gets hard to retain the same gas mileage with the faulty ECU since it might be sending the wrong information to the injectors. It can easily lead to a rich condition in your car's combustion chambers, so there will be much more fuel in the mix than it's supposed to be.
Naturally, all that excess fuel causes increased fuel consumption and excess fuel might cause black smoke from the exhaust. The catalytic converter won't be able to process that amount of fuel and it can lead to even more expensive repairs.
Along with operating the combustion, your car's ECU also deals with gas emissions, so excess fuel retracting from the chambers can only be a bad sign. It leads to higher pollution and additional expenses on fuel and catalytic converter repairs.
Lack of power when accelerating
The role of the ECU is to maintain low gas emissions through optimal engine performance and enable you to get even power distribution along with low consumption. So, this symptom is accompanied by the previous one, since lack of performance and increased consumption often come hand in hand.
Not only does a bad ECU affect the combustion mix, but it also affects acceleration through poor transmission. The ECU reports to the transmission control unit (TCM) along with the speed sensors to make proper gear shifts in vehicles with automatic transmissions.
It affects the performance of your vehicle in every way, so a faulty ECU can likely cause poor engine performance and acceleration. Even while you are not driving at a certain speed, or running the car idle, it can lead to rough idling due to bad combustion ratio.
Check engine light appears on the dashboard
The faulty ECU will always trigger the "check engine" lamp on your dashboard. Of course, this warning also appears when there's a problem with engine components, but there's a way you can test it. You can use the OBD2 jack and a scanner tool to run diagnostics or leave it to your mechanic.
There are cheap scanner tools you can find and use to look for universal trouble codes. If the ECU is causing the "check engine" light to appear, you'll commonly see the P0601 code for a bad ECU. Some other codes could also point to a faulty ECU, such as codes P0300 to P0305 which stand for engine misfiring.
A bad combustion mixture that causes engine misfires can easily be a result of a faulty ECU, so you should have your main computer inspected by the mechanic.
How to fix a faulty ECU?
The ECU can sometimes be reprogrammed and it can lead it to relearn the patterns received by the sensors for proper engine performance. If the ECU completely dies and can't be reprogrammed, the only solution is to have it replaced.
Another solution is to buy a remanufactured ECU since some companies make these completely rebuilt. They can even be better than a factory replacement since they are built and programmed with common defects of original parts in mind. So, a remanufactured ECU could sometimes be an option to go for if you can't have the faulty one reprogrammed.
Our take
If you notice the symptoms of a bad ECU listed in this guide, you should immediately consider your options. Having the ECU replaced or repaired can be an expensive fix, but at least it saves you the trouble of having poor engine performance or even engine stalls.
Waiting for too long can only lead to other expensive repairs, such as failed TCM or catalytic converter, so it's best to act quickly.
What problems can a faulty ECU cause?
A faulty ECU can cause engine performance problems, including poor calculations of the air/fuel ratio, increased gas emissions, and loss of acceleration power.
Can you fix a bad ECU?
You can fix a bad ECU by reprogramming it, but it can only be done if the computer hasn't completely seized. If it has, the only fix is to replace it with a new one or get a remanufactured ECU.
How do I test my ECU?
You can test your ECU by attaching the scanner tool to the OBD2 jack and looking for codes like P0601 that point to a faulty main computer.