Ford Ranger years to avoid — most common problems
Discover the crucial Ford Ranger years to avoid for a hassle-free ownership experience.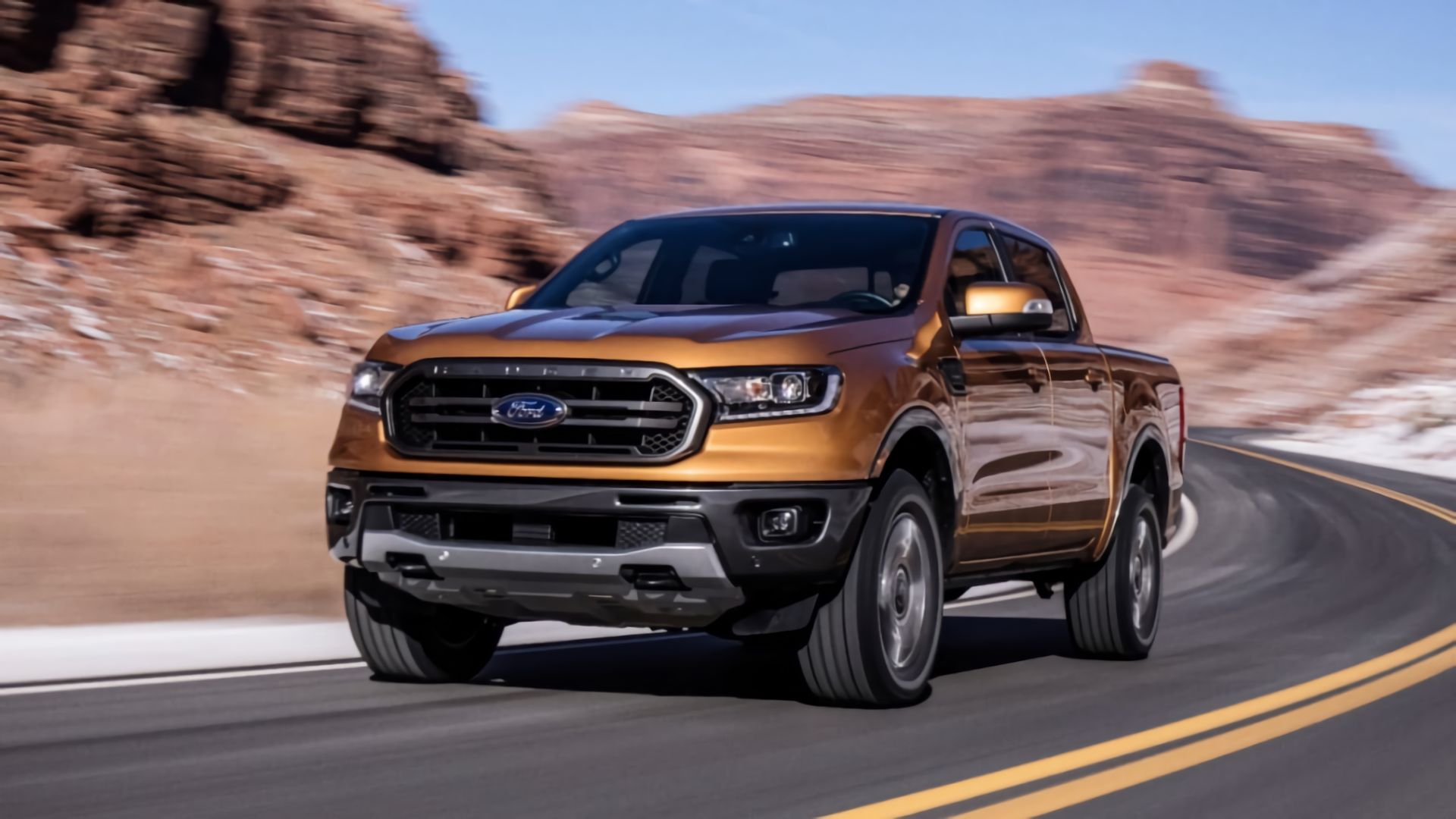 Though the Ford Ranger is a midsize pickup, it commands the strength of something larger. It is a workhorse, safe, exceptionally comfortable, with plenty of space and power. The way it combines all these qualities in the right blend makes drivers love the Ford Ranger.
There are some Ford Ranger years to avoid when scouting for one. Continue reading to find out the best Ranger years and whether it's worth your money.
Most common Ford Ranger problems
You need to be aware of some common problems when getting a Ford Ranger. Like every other vehicle, these problems are bound to occur at one time or another. Some are fixed, while others can be prevented with customized maintenance practices.
Below are some of the most common problems you can expect on a Ford Ranger.
Faulty rear seatback latch
Many Ford Ranger drivers have complained about their rear seatback latch developing faults. Either the latch would not engage or be dislodged entirely, making it hard or impossible to close the seatback.
If the latch shows difficulty or is in the early stages of dislodging, you shouldn't attempt to fix it yourself. Please take it to your mechanic or dealer to get a solution.
Mushy brake pedal
Some Ford Ranger drivers reported soft brakes, especially those with fifth-generation models. They often have to press the pedal past the gas pedal level to the floor before the brakes would engage. And though the brakes still worked, provided you pushed it far enough, it is pretty unsettling for drivers new to the experience.
If you feel uncomfortable with the braking system, you can take it to the dealer to check if the pads and rotors are correctly installed. They would bleed the brakes properly and adjust the rotors where necessary.
If you still have doubts about using the vehicle even after the brake system has been certified okay by the dealer, you can install aftermarket parts to enhance the performance. Otherwise, you would have to get used to the mushy or slightly spongy feeling of the brakes, as it would stay that way for a long time.
Vibrations at highway speeds
Some drivers reported their Rangers giving off vibrations whenever they cruised at high speeds. It is not as annoying as other problems described here, but it sometimes leaves drivers stranded when they least expect it.
The reason for the vibration is the improper installation of the driveshaft, which makes it run without the normal sync, causing the truck to shake when it reaches a particular speed. Driving an 'out of sync' driveshaft for long weakens it and can cause it to break while driving.
Other reasons your Ford Ranger vibrates may be because of flat spots, improperly balanced wheels, tires, or a bad alignment. It is best to take the pickup to the dealer to check if your driveshaft is aligned correctly or what else could be causing the problem.
Transmission issues
The fifth-generation Ford Ranger has the most complaints about transmission issues.
One such complaint is that the truck surges or jerks forward when trying to come to a stop. There have also been reports of delayed shifting, hard shifts, and vehicle lugging when driving up inclines.
In response to these problems, Ford released a Technical Service Bulletin (TBS) that addressed what should be done to stop the vehicle from shuddering when accelerating from a stop. Drivers who followed this directive and took their Rangers to the dealership to adjust the pinion angle of the rear axle with a shim reported that the shuddering did not disappear. For many of these drivers, replacing the EGR valve or pressure sensor got rid of the issue.
For most of the other transmission issues, updating the PCM software fixed the problem.
Contaminated oil
Some Ford Ranger drivers noticed and reported that their oil got contaminated with small amounts of gas. Most of them found this out when changing the oil as the strong smell of gasoline permeated the air. Those who parked their vehicles for a long time smelled the gas too.
This engine oil contamination by fuel has caused no severe engine failure issues. Nonetheless, it is not a problem you should take lightly, as it can indicate a more significant problem just waiting to happen.
Furthermore, too much gas in the oil will dilute it, causing it to lose some of its lubricating properties. If the oil is not lubricating, the engine will suffer, eventually giving way to overheating, which is great at damaging engines. And though it is normal for gas to get mixed in with oil for these modern engines, that of the Ranger can sometimes lead to something disastrous.
You should check the amount of gas in your oil regularly to keep your engine safe. If it is evident, take it to your dealer for servicing so they can check and see the problem.
Some drivers reported fixing the problem by changing the injectors or high-pressure fuel pump, but the best action is to let your dealer look at it.
Engine noise at low RPM
Fifth-generation Rangers are most notorious for having this issue. Drivers reported hearing a ticking or buzzing noise when the engine makes 1,500 to 2,000 revolutions per minute. It is not linked to any severe engine problem but is annoying and subtracts from the comfort of a ride.
The noise is a regular engine feature caused by the fuel pump or the fuel injectors. To reduce the noise, you can install Range Lariat's engine cover to muffle the sound. You could also take it back to the dealer for inspection and suggestions on tuning the noise.
You could also follow in the steps of some drivers who reported that the engine noise quieted down after some usage time. Others noted that the noise went down after each oil change.
Which Ford Ranger years to avoid?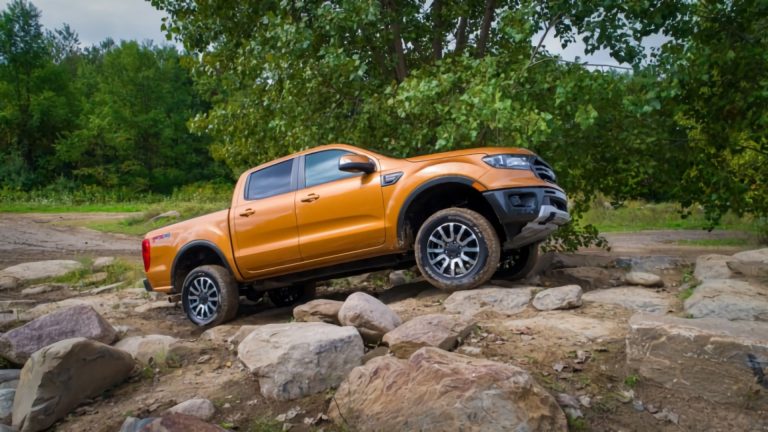 The Ford Ranger is an impressive pickup, but not all its models display this fact. Here are the Ford Ranger years you should avoid by all means.
Third-generation Ranger (1999, 2001-2004 and 2008 model years)
These Rangers are the third-generation models you should avoid at all costs. They have the most complaints and reports of different kinds of problems. They are notorious for having steering, engine, and transmission issues.
Though you may not consider the problems of some of these models to be acute, like that of some of their competitors, it is best to get any of the other models, which are more reliable than any of those mentioned here. It will be safer and less money-consuming for you and allow you to enjoy what the Ranger truly has to offer properly.
Fourth-generation Ranger (2019 model year)
After a long spell of reliability, the problems of the 2019 Ranger model came as a surprise. The kind of issues that plagued it center on building integrity.
Drivers reported excess wind noise in the cabin, door panel noises, and a misaligned rear passenger door. There have also been complaints about the suspension leaning towards the driver's side than the passenger's, causing other problems like quick tire wear on one side of the truck. The brakes, engine, and electrical system were neither free from problems.
Buying this vehicle from the used market is like signing up to throw your money away. You will spend a lot on repairs and replacements and endure issues you cannot repair with cash. It is best to avoid the model totally and concentrate on other models.
Best Ford Ranger years
Here are the best Ford Ranger years you should consider when purchasing.
1998 Ford Ranger
2007 Ford Ranger
2009 Ford Ranger
2010 Ford Ranger
2020 Ford Ranger
2021 Ford Ranger
2022 Ford Ranger
These models are all reliable, whether bought factory-fresh or used. They deliver the performance that Ford Rangers are widely known for without many inconveniences.
More recent models come equipped with the latest innovations to improve the driving experience, making rides safer and more fun.
Is the Ford Ranger worth buying?
The Ford Ranger is a superb vehicle that would serve you well if you buy it for personal or professional use. With the proper care and maintenance, it will last 300,000 miles on average.
If you perceive cars as investments, the Ford Ranger is one vehicle you stand to profit from. It has a good resale value, retaining its value long enough for you to get a good deal whenever you decide to sell. It also has a strong market presence, meaning you won't need to look far before getting a good deal.
What year Ford Rangers are the most reliable?
The most reliable Ford Ranger years you can set your eyes on are 1998, 2007, 2009, 2010, 2020, 2021, and 2022. They have fewer complaints, give better performance, and cost less to maintain.
What are the worst years for a Ford Ranger pickup?
The worst years for Ford Ranger are 1999, 2001-2004, 2008, and 2019. You should avoid these years if you want to enjoy the Ford Ranger fully.
What is the best Ford Ranger model to buy?
Presently, the best Ford Ranger to buy is the 2022 model. It has excellent reliability and safety ratings and comes equipped with the latest innovations designed to make your experience behind the wheel more interesting.
How unreliable are Ford Rangers?
Only a few Ford Ranger models are unreliable, which are the model years you should avoid. Other Ranger models are reliable and deliver the intended service with enthusiasm.