Dodge Dakota years to avoid — most common problems
Identify the Dodge Dakota years to avoid for a hassle-free ownership experience.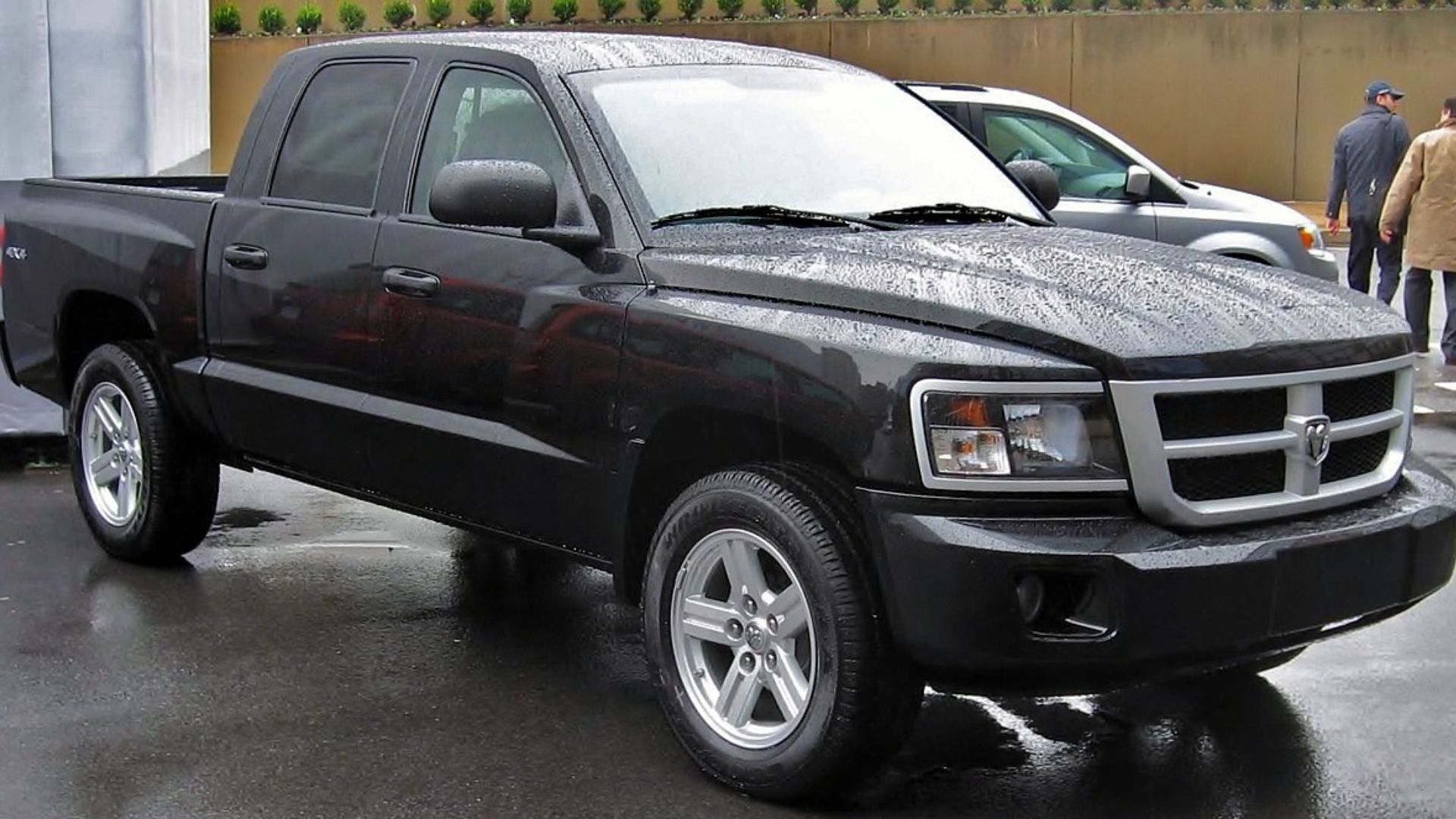 In 1987, the Chrysler Ram Dodge Division introduced the first of its compact pickup trucks, the Dodge Dakota. The Dodge Dakota is a powerful mid-size pickup truck. Customers and users of the Dakota have generally attested to its fantastic features, ranging from its fuel efficiency to its top-notch interiors. So, while shopping for a versatile compact pickup truck, the Dodge Dakota would be a great choice. Unfortunately, in 2011, the production of this vehicle was discontinued.
If you're in the market for a Dakota, continue reading to make an informed decision on which Dodge Dakota years to avoid and which to purchase.
Most common Dodge Dakota problems
Although the Dakota is worth your investment, there are some of its models that you may need to keep away from due to the downsides associated with them. Here are some of the common problems identified with this brand;
Engine problems
The oldest generations of the Dodge Dakota have faced various engine problems. These problems are a result of the intermittent connection. The crank position sensor's wire connection contributes to the truck's engine performance.
The engine problem could cause the truck to shut off while driving randomly or when it gets hot. Other engine problems include; recurring misfires on the same cylinder and loss of oil due to oil sludge.
Crank sensor failure
This problem is rampant with the second-generation Dodge Dakota. The crank sensor quickly erodes, and the magnets fall off, causing the powertrain control module (PCM) to have no signal to send to the distributor, so it will not be aware that the engine is cranking.
Broken exhaust manifold bolts
The owners of Dodge Dakota pickup trucks, particularly the 2006 model, have lodged several complaints about the vehicle's damaged exhaust manifold bolts. During the colder seasons of the year, their exhaust manifold bolt is usually exposed to corrosion, leading to severe damage. The problem accompanies some tricking noises and engine stalls.
Coolant leaks and engine overheating problems
Loss of coolant and engine overheating is another problem commonly associated with some models of the Dodge Dakota truck. This problem occurs mainly in the 2001 model. Owners of this model have reported that even in cool weather, their pickup truck leaks antifreeze and causes the engine to overheat.
Worn-out gaskets around the thermostat housing, water pump, and intake manifolds timing cover are the common causes of coolant leakages in the Dodge Dakota. If your truck's warranty covers such a scheme, you may quickly fix this problem.
Brake cylinder problems
Some units of the Dakota encounter serious brake cylinder problems over time. Notably the 2002 model. This problem could cause overheating of the front brakes and random brake lockups. This overheating and cranked brakes can lead to the smoking of the front tires.
Fixing this problem requires the replacement of the twisted rotors, brake lines, and callipers in addition to the brake pads.
With all the complaints concerning the brake cylinder, Dodge has not yet issued a recall to address this issue.
Upper ball joint failure
The upper ball joint failure is among the frequently reported issues of the Dodge Dakota. This issue is predominantly associated with the 2003 model. When turning the vehicle, the upper ball joint failure produces clunking noises and jolts from the driver's side. This problem arises as a result of moisture damage and leaking grease.
Dodge has issued a recall to address upper ball joint failure in its 2000–2001 models but is yet to give one for other model years.
Oil leakage
Oil leakage is another problem that might affect your choice in purchasing a Dodge Dakota pickup truck. According to the owners of the 1997 Dodge Dokota, oil leakages develop around the valve cover, intake manifold, rear main seal, and other parts.
Intermediate Steering Shaft Noises
Many owners of the 2006 Dodge Dakota have complained about excessive play in the steering wheel. This unsteady steering produces odd noises from their vehicle's intermediate steering shaft. They've also reported that the truck would not steer smoothly; instead, it steers in increments. The steering wheel would clunk or pop when braking, turning or rolling over bumps.
Fixing this problem may require a complete replacement of the upper intermediate shaft.
Which Dodge Dakota years to avoid?
If you don't want to undertake rigorous repairs accompanied by high expenditure, then you must avoid the string of bad years of the Dakota. Here are the generations of Dakota you may need to steer clear from;
First-generation Dakota (1987, 1992 and1994-1996 model years) 
Although the first generation Dodge Dakota, with its 230 horsepower and 5.2 magnum V8 engine, is an off-road beast, it has numerous downsides. A few of the worst issues associated with this generation of Dakota include; engine stutters and stalls which are prominent in the 1995 model.
The 1994 Dakota suffers a lot of transmission slips. The 1992 model suffers from paint peeling, among other problems. Unhappy owners of this Dakota generation have complained of interior, electrical, engine and fuel system breakdowns. These factors make this generation of the Dakota undesirable.
Second-generation Dakota (1997-1998 and 2000-2004)
The second-generation Dakota presented a lot of decent rides with more appealing shapes and body works. It retained its prominent V8 engine and a relatively spacious interior. However, as enticing as this generation of Dakota was, many unreliable units of models fell under this class.
Some of the most typical problems are; the dislodgement of the upper ball joint and water leakages in the passenger compartment caused by A/C problems. Fuel pumps are also frustrating with this generation of models.
Owners frequently complain about the front and rear differential pinion seal leakages. While the 2000-2003 models usually experience upper ball joint failure, engine misfires are rampant problems in the 1998 model. The 2001 models are worth avoiding because of coolant leakages.
Owners of the 2006 model have lodged several complaints about the vehicle's damaged exhaust manifold bolts. If you must prevent faulty distributor plates, starters distributor plates, shaft and knuckle, and four-wheel transfer, then avoid the second generation of the Dodge Dakota.
Best Dodge Dakota Years
Over the years, the third and last generation of the Dodge Dakota has been distinguished as housing its best models in terms of comfort and reliability. However, a few hitches are still associated with this almost-perfect model, but its pros outweigh the few cons compared to the older generations. The following are the best Dakota model years for you.
2008 Dodge Dakota
2009 Dodge Dakota
2010 Dodge Dakota
2011 Dodge Dakota
These models come with advanced safety features. If you're a lover of road monsters, then the 2009 Dakota is for you. In addition to its fuel efficiency, its interior is top-notch. Many owners appreciate the comfort of its heated leather seats.
The 2010 model is another popular model with its V8 engine and excellent towing capability, which allows up to 5000 pounds of weight. Its ABS and airbags make it a safe option.
Of course, the last model of the Dakota is an upgrade of all the earlier models, making it the most reliable. In addition to its superb V8 engine, its audio and navigation systems are superb.
Is theDodge Dakota worth buying? 
Yes, the Dodge Dakota is worth your investment with all its appealing features ranging from its V8 engine, roomy interior, excellent towing capacity, and top-notch interior. Other great features include excellent fuel economy and advanced safety features like the ABS and airbags. You can't go wrong with the Dodge Dakota, provided you consider the best model years.
This truck offers functionality without neglecting luxury. With its bucket seats and sophisticated interior design, riding this mid-size truck is a pleasure. Its resale value does not quickly depreciate. At a depreciating rate of 12% in 5 years, the resale value guarantees your investment.
Is Dodge Dakota a reliable vehicle? 
The Dodge Dakota is above average in terms of reliability. Currently, its reliability rate stands at 3.5 out of 5.0 for Repairpal. With proper and adequate maintenance, your Dakota can last incredibly long.
Does Dodge Dakota have transmission problems? 
One problematic issue of the Dakota is its transmission problems. Owners of the Dodge Dakota would often experience slipping and no gear engagement. The Dakota is also prone to have no reverse engagement due to the transmission problem. u003cbru003eu003cbru003eOverheating is a prominent cause of transmission problems. Towing and hauling may equally contribute to overheating. Which, in turn, affects the stock cooling system. u003cbru003eu003cbru003eThe good news is that using a remanufactured Dodge Dakota 46RE transmission will help fix the vehicle's transmission problem. This upgraded version addresses all factory design problems associated with the transmission. 
How long does the Dakota Engine last?
The Dodge Dakota can last up to 200,000 miles or more with adequate and proper maintenance. Its automatic transmission version may fall below this range since it's can be unreliable and unable to handle load.u003cbru003eu003cbru003eThe vehicle's manual transmission version may be the best option when considering the longevity of its engine.