What oil does my car take? — different types explained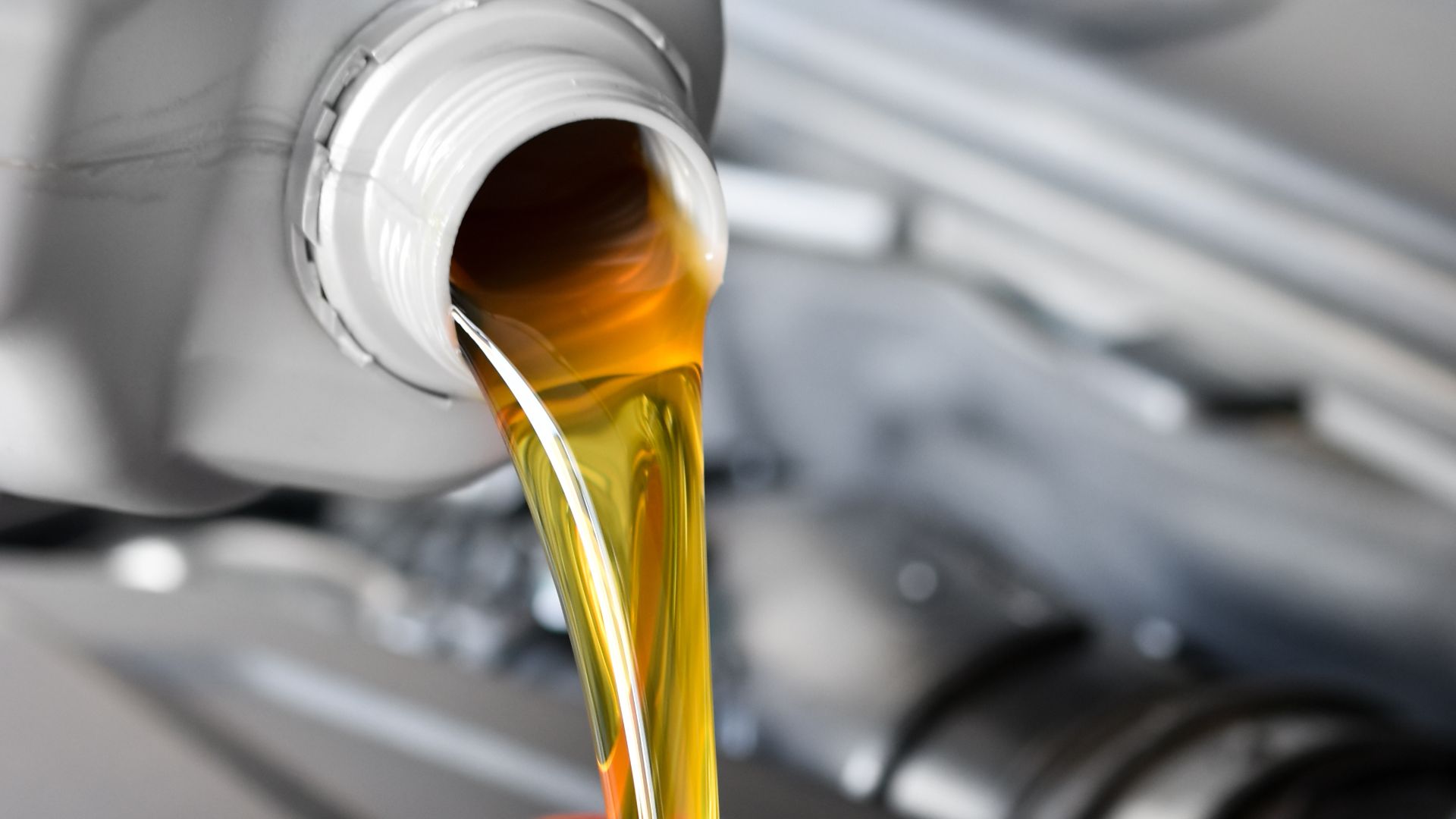 Checking the engine oil level and timely refilling it is crucial for the functionality of your engine. Still, if you aren't much of a car guy, you might face problems determining the right type of oil for your car.
In this case, there's one big question that pops out – what oil does my car take? You can find out what oil your car takes by taking a look at the designation on the oil cap or going through the car maintenance manual. Sometimes you'll see two different oil grades since the lower grade should be used in colder weather, but we'll go over the basics to help you decide in this guide.
Importance of choosing the right oil type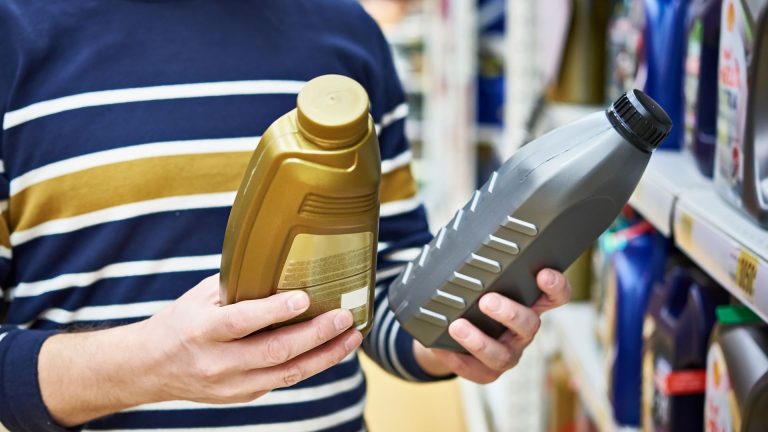 There's no question about the importance of engine oil for your car since, without it, the engine would simply overheat and seize due to high friction. The main purpose of engine oil is to lubricate the metal parts within the engine and save them from damage caused by friction.
However, if you choose the wrong oil grade and viscosity, it might not be able to move properly through your engine, and this puts its functionality at risk. Besides lubricating the engine parts, the oil also helps keep down the engine's temperature and aids in the cooling process.
It also works to reduce the damage done by oxidization and keeps the crankcase clean. So, engine oil serves several crucial functions, and if you make the wrong oil grade choice, it won't be able to fulfill these functions properly.
You should therefore keep track of the oil level, and the best way of doing so is by checking the oil level when the engine is cold. It's best to measure oil either before driving, or around 10 minutes after you shut off the engine.
The next important thing is to know which oil to use for the change, so we'll deal with the oil types and grades suitable for your car.
Different types of engine oil
Before we deal with those bothersome markings on the oil package, it's time to explain the differences between main oil types. You've probably heard of terms like conventional and synthetic oil before, and one of these likely suits your car better than the other.
So, older cars most likely suit conventional oil better since the engines were designed that way, but newer models likely suit synthetic oil better. On top of that, there's the chance of choosing between the two for some models, so it also depends on your engine.
Using conventional is recommended if you have a simple engine or if you've already used conventional oil for vast mileage. It makes no sense to switch to synthetic oil in that sense, but conventional oil doesn't last as long.
Synthetic oil lasts significantly longer than conventional oil since it went through a more thorough refinement process and includes added detergents and chemicals to preserve its texture for a longer period. It's more expensive than conventional oil, but it also lasts at least twice as long and keeps its protective properties for an extended period.
Finally, there's the synthetic blend oil which is sort of a mixture between the two. it gives you better protection for engine parts than conventional oil at a lower price than fully synthetic oil. Checking the oil type and grade deserves some of your time, and many car owners wonder about how long an oil change takes. Now you know that the process deserves your time, regardless if it lasts for five minutes or a few hours.
Oil grade markings explained
Now that you know more about the engine oil types, it's time to deal with the grades and marks you may find on the package. These are essential so you can choose the right oil for your car and particular engine type.
Oil viscosity is the key term here since it's the thickness of the oil and if the oil film between engine parts gets thinner, the parts are more prone to damage. So, it's crucial to go with the right oil grade based on your engine and situation.
Some oils can be used for winter conditions, while others aren't as good in cold weather. For instance, one common oil grade is 5W-30, and the first number indicates the oil rating based on the Fahrenheit scale. In this case, it's rated at 5 degrees Fahrenheit, and the letter "W" means it's a winter-rated oil.
Moving on, the number 30 indicates the oil resistance against getting thinner which is especially important in winter conditions. The higher the number, the more resilient the oil will be. These grades are developed by the Society of Automotive Engineers (SAE) and there could be even multi-grade oils.
Single-grade oil like SAE 30W can be used for winter conditions due to the "W" mark, while you might need to use another single-grade oil in the summer. However, multi-grade oils like 15W-40 can be used all year long.
Finding out the right oil for your car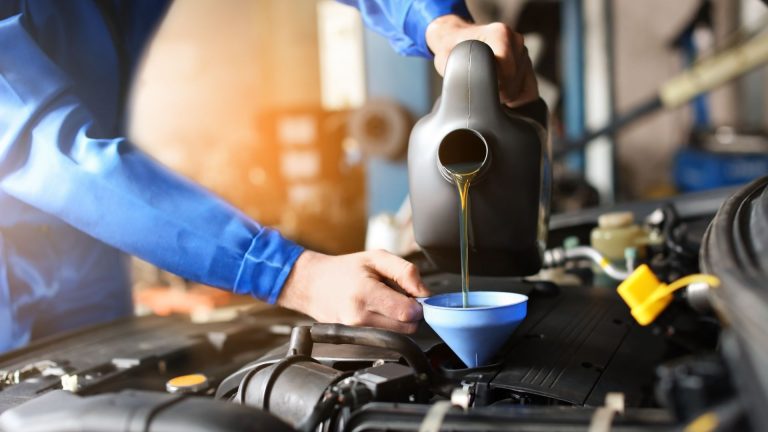 Now that you know the grading basics and that synthetic oil expires slower than conventional oil, it's time to find out the best type of oil for your car. There are several ways of doing so, and these are the most convenient methods:
Checking the oil type mark on the oil cap
Checking the owner's manual or maintenance guide
Using the search engine and oil manufacturer sites
Of course, the easiest way of getting to know which oil your car uses is by checking the oil cap. You'll usually find a marking there that says to use a specific type of oil and oil grade. In this case, you shouldn't experiment much and it's best to stick with that type of oil.
If you can't find it there, you can try looking at the owner's manual or maintenance guide. You'll usually find the full grade and oil type mark, but in the worst-case scenario, you should at least be able to figure out the type of oil that's best suited for your engine.
Use an oil selector on the manufacturer's websites
In the worst-case scenario, if you can't find the oil grade and type recommended for your engine by the cap or maintenance guide, you can use the oil selector on the manufacturer's website. It's like a search engine where you can input your vehicle model, and registration, and the selector will find your engine mark and choose the appropriate oil.
Most of these services are free and there's no risk on your side, so it's a decent option if you can't find the recommended oil type any other way.
Our take
In the end, the question of "what oil does my car take" has been around among drivers for quite a long time. We can't blame you since the grade markings often seem confusing and irrelevant, while they are quite important as it turns out.
So, this guide can hopefully make a difference for your car and help you narrow down the oil options that suit your engine. You can consult your mechanic about the suitable oil type for your car, or use one of the mentioned methods to figure it out yourself.
How do I know what oil my car takes?
You can know what oil your car takes by checking the marking on the oil cap, taking a look at the owner's manual or maintenance guide, or using the oil selector or finder feature on manufacturer's websites like Castrol or Mobil.
Can 5W-30 oil be used in any car?
The 5W-30 oil is one of the most common designations you may find, and it's a versatile oil that can be used in most cars in both hot and cold temperatures. While it suits most engine types, it's best if you still check for your particular engine.