Soft brake pedal — causes and fixes
Understand the reasons behind a soft brake pedal in your vehicle.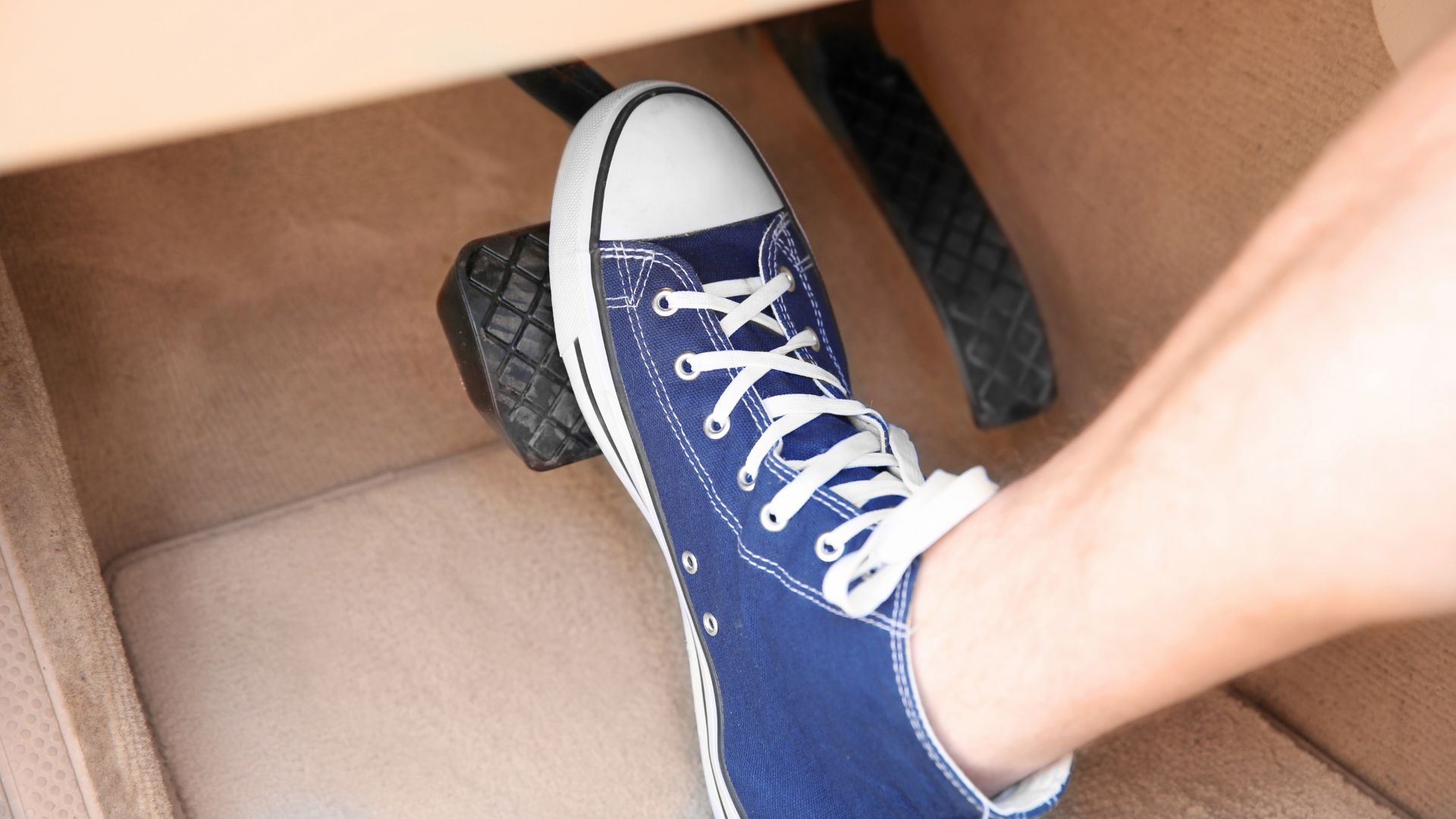 You may have experienced a soft brake pedal if you drive your car regularly. It can be frustrating or harmful if you drive and need to stop immediately. It can be due to a minor challenge or something severe like a damaged brake pad that needs replacement.
However, there could be more significant problems going on with your car when the brake pedal becomes soft. If your brake pedal feels soft or spongy, it indicates something is wrong. It would help to get your brakes checked immediately to diagnose the problem.
Soft pedals are pretty concerning, although they are straightforward to fix if you know what you are doing. This article explores the possible causes of a soft brake pedal and how to fix it.
Causes of a soft brake pedal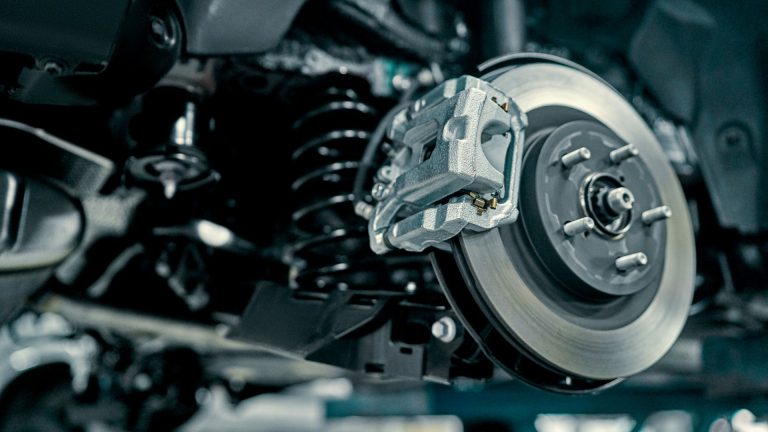 There are many reasons why your brake pedal becomes soft, some of which include the following;
Damaged brake line
Damaged brake lines can cause the brake pedal to feel soft or spongy when pressing on them. This indicates that your car is regularly trying to pump fluid through a damaged brake line. If there is insufficient brake fluid, the hydraulic pressure will fall, causing a loose brake pedal.
If there is a leak in your brake system, it indicates that the pipe's metal has been eaten away by corrosion. It is a good time to flush or change the brake fluid when the brake pedals feel soft or spongy. Flushing the brake fluid will push air out of the brake system.
Over an extended period, the brake fluid will absorb moisture. Flushing off the brake fluid will prevent oil fluid from boiling, which causes a soft brake pedal. Fresh fluid preserves and protects other brake components like ABS (anti-lock brake system) and master cylinder for a trouble-free operation.
It would help if you immediately replaced all the rusted pipes because they are prone to early failures. If you notice rust spots forming close to the pipes, ensure that you deal with the problem directly. Taking quick steps to remove the rust will save you from additional expenses in changing the pipes.
Rusty disc brake calipers
The disc brake caliper is the component that squeezes the brake pads against your car's discs to stop it. If you feel a soft or spongy brake pedal when braking, it could indicate that you have rusted disc brake calipers. If the fluid leaks from the damaged position seal inside the rear brake caliper, it can make them feel soft while braking.
If your car leaks, you will notice wet spots near the outside edge where oil leaks onto the surface. If you have a worn-out seal, changing it will resolve the issue. However, if the rust damages the calipers, do not hesitate to go for replacements.
Damaged master cylinder
A damaged master cylinder can cause a soft brake pedal. The car's brake system is operated by hydraulics, which means that the braking power at the foot pedal has to make its way through hoses and cables before it reaches the brakes.
The master cylinder exerts pressure on the brake fluid to generate front and rear brakes. This makes the pedals stop when you push on them. If a car's master cylinder starts wearing out, it may be unable to deliver appropriate pressure for hard braking, which results in a soft brake pedal or a brake failure (lack of resistance from the brakes). Eventually, it leads to the scenario where the brake pedal goes to the floor and there's no proper braking pressure.
There will be an internal or external brake fluid leak from the position seal. If you experience this, you must take your vehicle to a professional mechanic for proper diagnosis and replacement.
Leaking wheel cylinders
If your vehicle has drum brakes on the rear wheels, there could be brake shoes and wheel cylinder pistons inside the drum. The cylinder pistons cause the brake shoes to press against the drum, resulting in a functional brake pedal.
The wheel cylinders can develop cracks and holes due to corrosion. If the brake fluid leaks through a hole, the hydraulic pressure will not build up, making the brake pedal feel soft.
Worn-out brake shoes
The rear brake shoes typically touch the brake drum for the pedal to slow down the wheel. If the brake shoes get broken or wear down, the distance between them will become more expansive. They cannot touch the drums' surface, making room for a softer feeling while braking.
If the brake shoes have an adjustment issue, you can fix it by applying the parking brake regularly. When you engage the parking brake, it will automatically adjust to brake shoes. If the brake shoes have an adjustment issue, you can fix it by applying the parking brake regularly.
When you engage the parking brake, it will automatically adjust the brake shoes. If the brake shoes are completely damaged, it is best to visit a professional mechanic.
Faulty ABS hydraulic assembly
The ABS has an ABS modulator that consists of multiple valves and solenoids. If one or many valves stop working, it will result from the failure of an internal part or a corroded component. A debris in the brake fluid can stop a valve's operation, which results in a loose pedal.
You can quickly resolve this by taking your vehicle into a garage for a thorough inspection of all ABS components, including the pumps, lines, and valves.
Symptoms of a soft brake pedal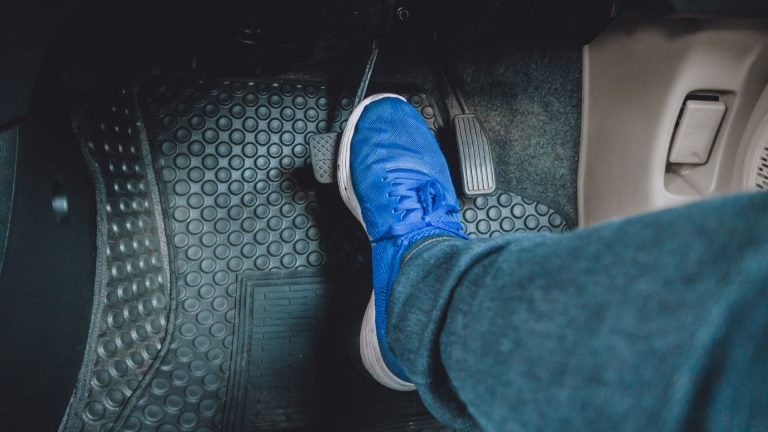 Soft brake pedals can compromise your car's performance and, most significantly, your road safety. The following are symptoms of a soft brake pedal.
Illuminating brake warning lights
Some vehicles have built-in dashboards indicators illuminating when the brake systems are compromised. Your warning light could indicate that the car is running low on brake fluid or an engaged parking brake. However, it could also mean that you have problems with your brake fluid pressure. To be safe, you should consider checking all your brake components whenever the warning light flashes.
Sinking brake pedal
If your car cannot hold brake pressure as correctly as it should, it will result in your brake pedal sinking with no resistance whenever you press down on it. If you experience sinking brake pedals, it is a telltale sign that your brake system is damaged, and you have to get it checked and fixed as soon as possible. You can try to temporarily slow your car by repeatedly pumping your brake since pressing down once will not generate enough pressure.
Your pedal requires pumping to keep it from creeping ahead
If you need to regularly pump your brakes to slow your car down, check your brake system for a fluid leak. If the brake warning light illuminates and there are no visible brake fluid leaks, your master cylinder may be leaking internally or worn out. It suggests that you need to take your vehicle to the mechanic.
Diagnosis for a soft brake pedal
Typically, If you push on your brake, you will feel a solid pressure. If it feels as though the brake pedal's pressure changes when you press the brakes or if it feels soft, you should conduct a test to locate the source of the problem.
One of the best tests you can perform is to turn on the ignition and pump the brakes for a while. Once the pedal gets stiff, push down on the brakes. If the brake pedal sags to the floor after this, there could be a leak somewhere in the system, and the problem may be more profound than the small amount of air you need to bleed out of the system.
How to fix soft brake pedals
If you are uncertain about fixing your brake pedals, it is best to inform a professional to diagnose and repair your vehicle's brake issues. However, you can diagnose and fix soft brakes yourself if you are skilled. The first thing you may consider is whether you serviced the brake system recently.
If the hydraulic brake system is opened for repair, air may get inside. You must pump air into the system before the brakes work correctly. If you have finished working on your car's hydraulic system and the brakes feel soft, you should ensure that the brakes get flushed properly before trying anything else.
If you still have a soft rake after flushing the fluid, you should consult a repair manual to ensure you are using the correct bleeding procedure.
Our take
A brake pedal can get soft for many reasons, and there are solutions for each issue. It would help if you looked out for the symptoms to catch them early.
If your vehicle is experiencing a soft brake pedal, you should bring your car to a mechanic workshop for inspection, and the mechanic will determine which fixing method will work best for your vehicle. Take immediate action to detect the problem to avoid costly repairs over time.
What can cause a soft brake pedal?
There are several causes of the soft brake pedals in vehicles. Some of these include air in the brake line, leaking disc brake calipers and wheel cylinders, or rear brake shoe adjustments.
How do I make my brake pedal stiffer?
You can make your brake pedal stiffer by flushing out the brake fluid.
Is it safe to drive with soft brakes?
It is not safe to drive with soft brake pedals. It poses a significant risk to road safety, as the brakes would fail at any moment leading to an accident.
Why are my brakes soft then hard?
Your brake may feel soft then hard when there is a loss of pressure inside the master cylinder due to a failed seal, a brake line leak, or the presence of air inside the braking system.