Ford Raptor years to avoid — most common problems
Find out which Ford Raptor years to avoid for a smarter car-buying decision.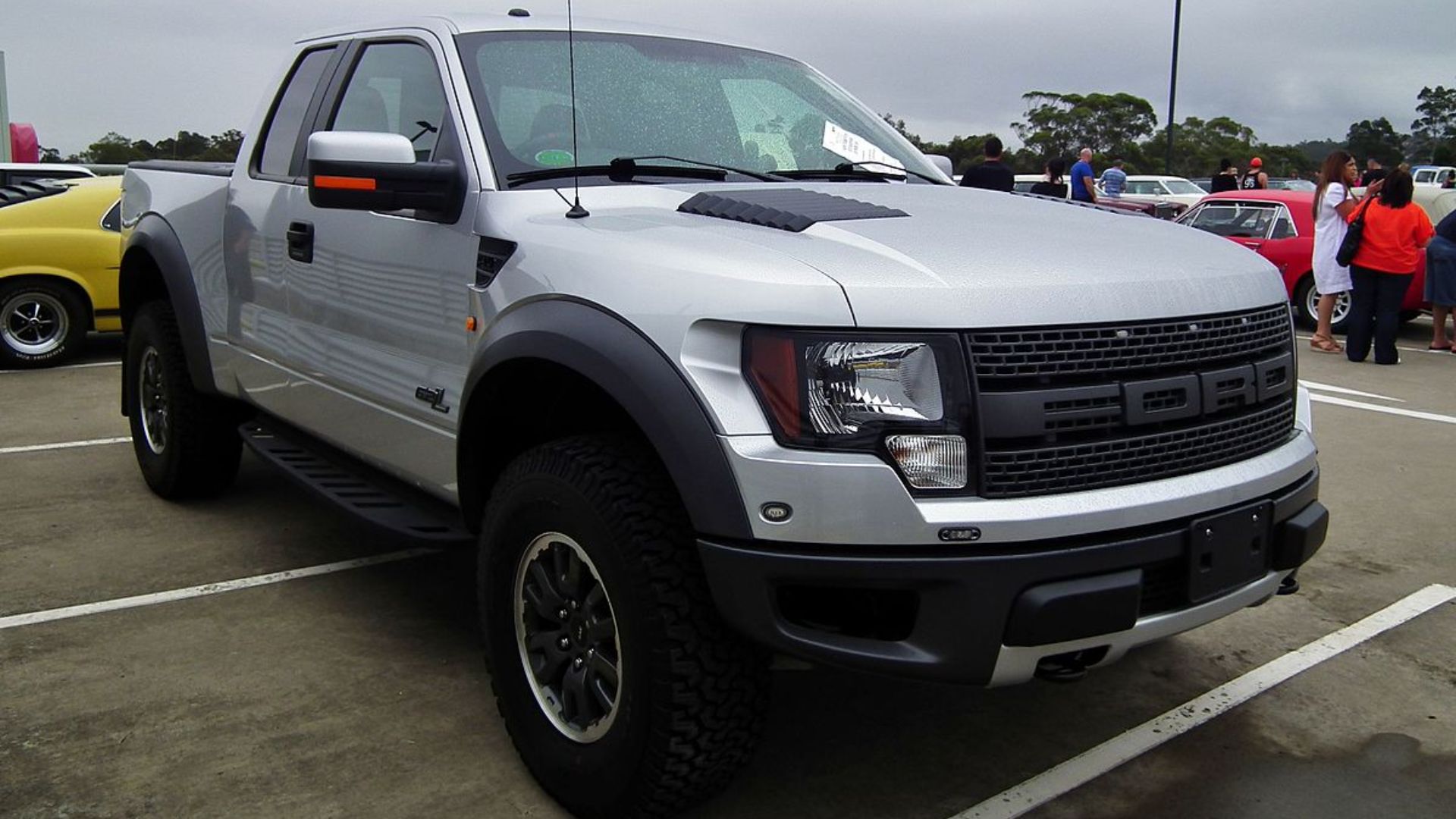 The Ford Raptor was a significant step forward for the Ford brand, improving on the already powerful F-150 in every way. Since 2010, this nameplate has been in production on and off. If you're looking for a used Ford Raptor, you might have one question: what Ford Raptor years to avoid?
While there are some Ford Raptor years to avoid, there are others that you should consider investing in for your home. Continue reading to find out more.
Why you can trust REREV's advice on which car model years to avoid: Our car experts look at official data, ask real drivers what they think, and talk to experienced mechanics to make sure our list is useful. This reliable info can make buying a car easier for you. Want to know how we do it? Find out more about our research methodology.
Most common Ford Raptor problems
The Raptor is a one-of-a-kind vehicle. It's more than just a big, powerful off-road machine; it's an icon. The Raptor has been on the market since 2010, and it has quickly become one of the most popular trucks on the market.
However, the Raptor, like any other vehicle, isn't perfect. There have been some reliability issues across some model years, with certain problems plaguing them. So, if you're considering purchasing a used Raptor, here are some of its common problems you should be aware of.
Oil leaks
Because the oil pan on earlier Raptor models was made of plastic, oil spills were common, and the pan had to be replaced with OEM or aftermarket parts. However, beginning in 2018, this oil pan was made of aluminum. Ford was aware of the problem, and "not surprisingly," there was no recall.
The cost of replacing the oil pan is around $600, so make sure to check for any leaks under the truck and inside the engine bay.
Transmission problems
Garage shifts are common, which means the Raptor will jerk while shifting gears in parking, such as from drive to reverse, neutral to drive, and so on. The "adaptive learning mechanism" for the 10-speed automatic transmission is the most vexing feature in earlier 2nd generation Ford Raptors.
It is supposed to improve after learning how to drive like a driver and knowing which gear to be in, but if you spend a couple of hundred miles hoping for it to understand you, and even if it does learn, if you make one mistake like changing the battery or unplugging it, all of your hard work will be for naught.
So, if you notice harsh gear shifts while driving a Raptor, you'll know what the transmission slipping feels like.
Infotainment problems
The Ford Raptor's infotainment system is notorious, so much so that the Raptor community believes we'd be better off without it, and second-hand buyers wouldn't bother with a Gen 1 without it.
My Ford Touch is Ford's infotainment system (MFT). It had slow navigation, problems with Bluetooth connectivity, slow audio, and occasionally freezing. For instance, phone calls will not end on the MFT even after they have ended on the phone. In short, there is a lot of lag. Several aftermarket mods claim to solve this problem, however, we recommend that all older versions receive the most recent software update recommended by Ford. Several aftermarket tuning tools are also available to help with this task.
Corrosion problem
Corrosion in the wires has been reported in earlier models, and Ford will not cover it under warranty even if the truck has always been driven on dry paved roads. The problem results from faulty wiring harnesses installed by Ford in these trucks. Because the wires are so thin, even the slightest moisture can damage them. As a result, we see many other issues with the fuses and wiring harnesses.
It's now primarily a wiring issue rather than a corrosion issue, but dealerships won't cover it under warranty.
Engine problems
The Ford Raptor's most frequent problem was engine problems. Many of the initial iterations of the car had numerous engine problems, though Ford fixed them as time went on.
The Ford Raptor's engine has some specific problems, such as stalling and stopping at higher speeds, as well as shaking and rattling. With that in mind, the most annoying issue is if the car shuts off while driving but turns back on as it leads to a feeling of insecurity while on the road.
These are just a few of the common engine problems Ford Raptor owners encountered.
Engines are expensive to deal with and frequently fail in more vulnerable vehicles. The worst model is the 2012, so avoid it if you don't want to deal with costly engine replacements or spark plug repairs with your new investment.
Steering problem
Another issue with the Ford Raptor was its steering. According to some users, the steering system locked up after a certain number of miles and prevented them from taking proper control of their vehicle.
Not only could this be risky, but the cost of fixing this issue is high. You wouldn't want to buy a car with steering issues built right into the system.
Window issue
The windows were another shocking disadvantage of the Raptor. The windows on the 2012 model, according to various customer complaints, tended to shatter in the winter. Although Ford offered to repair them for free, this model is not recommended if you live in a cold climate.
If your windows are damaged, you may experience issues such as glass injury and interior damage. On a cold winter day, shattered windows can be a nasty surprise, especially if you have somewhere to be.
If you want to avoid windows that have the potential to shatter, avoid the Raptor 2012 model. Later models of the vehicle were improved to eliminate this unnecessary breakage.
Which Ford Raptor years to avoid?
Over the years, there have been some great Ford Raptor models as well as some years to steer clear of. Knowing which models of this car to avoid at a dealership is essential if you want to get the most for your money.
The following Ford Raptor years should be avoided. There are a lot of problems with these models. I advise steering clear of these models unless you want to keep fixing your Ford Raptor.
First-generation Ford Raptor (2011-2014 model years)
The 2011 Ford Raptor had issues with the engine stalling and failing, and the rear window was of poor quality and frequently broke.
When turning, the steering would become stuck, and the power steering was problematic. Hard shifting, power loss, and transmission failure were also frequent occurrences.
The 2012 Ford Raptor experienced a significant number of engine issues, which rocked the vehicle. It had other problems, but the engine troubles were the worst.
The main thing you could feel while driving was power loss. Under hard acceleration, the engine was especially prone to frequent misfires.
The engine made a lot of ticking noises and frequently shut down in rainy or humid conditions. The 2013 Raptor is most likely one of the worst models in the nameplate's history. This is primarily due to the model's high number of complaints during the year, which harmed its reputation.
The 2013 Ford Raptor offered a little bit of everything. Engine problems, brake problems, transmission problems, and so on. The engine would leak oil and frequently lose power. It would shudder and stall all the time.
The brakes are also prone to failure, frequently locking up and pulsing. Rotors would also frequently need to be replaced. The transmission was also prone to jerky shifting and frequently got stuck in first gear. There was also leaking and a buzzing noise.
Finally, the 2014 Ford Raptor also had a lot of flaws that held it back. Engine problems, brake problems, and transmission errors were among the issues. In this model, blown engines and turbos were common, and the engine had a habit of losing power.
There was vibration while braking, and when applied, the brakes squealed. While driving, there were erratic downshifts, hesitation, and shuddering. All of this made the 2014 Ford Raptor annoying to deal with.
Best Ford Raptor years
The Ford Raptor was built for performance. It is a truck based on the Ford F-150 that can be driven over rocks, through puddles, and through the most difficult terrain. The truck, which has been through three generations, keeps delivering more and more power, enabling it to travel anywhere.
If you are considering buying a Ford Raptor, consider any of the following model years listed.
2010 Ford Raptor
2017 Ford Raptor
2018 Ford Raptor
2019 Ford Raptor
2020 Ford Raptor
2021 Ford Raptor
2022 Ford Raptor
The 2020 Ford Raptor is one of the most popular options because of its twin-turbo V6 engine. It has a whopping 450 HP, which is more than enough power for most people. Another reason to buy this model is the ten-speed automatic transmission.
The 2020 Ford Raptor has a towing capacity of 8000 pounds, which is more than enough for most people's needs. This does not include the 1200-pound capacity of its bed! This model has received no reliability complaints, making it the best one yet.
Ford turned the customer complaints around, creating a versatile vehicle that significantly outperformed earlier iterations.
If you want a dependable Ford Raptor that was not produced as recently as the 2020 model, the 2010 model is also a great option. Its powerful 5.4L V8 engine under the hood gives users a top-notch driving experience. Even though this model is getting on in years, it still has plenty of safety features that will keep you safe on the road.
Is the Ford Raptor worth buying?
The Ford Raptor's striking appearance is the first thing you'll notice. With its large tires and commanding stance, this truck was designed for off-roading. If you're looking for a vehicle that will turn heads as you drive down the street, the Raptor is a great option.
The Raptor does not disappoint in terms of performance. It has a V6 engine with 450 horsepower, making it more than capable of handling any terrain you may encounter. Furthermore, with features such as all-wheel drive and hill descent control, you can be confident that this truck can handle whatever you throw at it.
Of course, reliability is one of the main issues to think about when purchasing a used car. The Ford Raptor is quite dependable when maintained properly. There will, however, inevitably be some potential problems down the road, just like with any vehicle.
Using the information provided, you can choose the popular and adventurous vehicle version that will work best for you. You want to get the most value for your money when you make a significant investment.
Which year is the best Raptor?
The best Ford Raptor models are from the 2010 and 2020 model years.
Is a Ford Raptor a reliable Car?
The Ford Raptor is, by all means, a reliable car. Not only does it offer a lot of speed and power for its price, but it also lasts a very long time and has a lot of potential.
What is the problem with Ford Raptor?
The Ford Raptor has a few issues that owners and customers have pointed out. The main issue that has been reported is with the transmission, which can jerk and hesitate when shifting gears. This can be a major issue when driving at high speeds or on off-road terrain.u003cbru003e Other issues reported include the engine stalling, the brakes not working properly, and the vehicle vibrating excessively.
How long do Raptors last?
Before failing, raptors are likely to travel 300,000 miles. This truck was created by Ford's Special Vehicle Team for heavy-duty off-road performance.