Car vibrates at high speeds — causes and fixes
Discover why your car vibrates at high speeds and how to address the issue.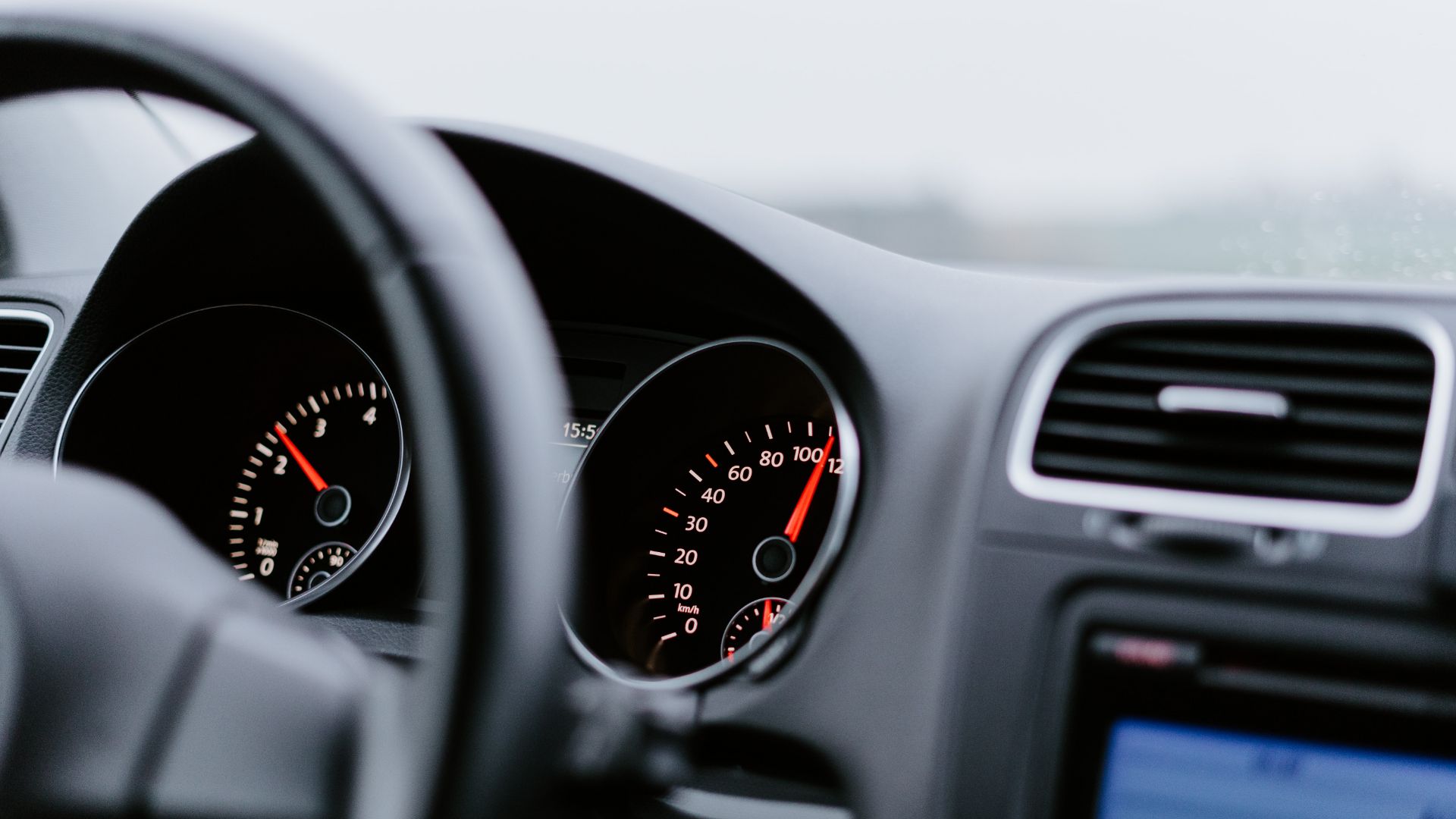 On a flat road, vehicles ought to run smoothly at any speed. But if you've owned a car for a while, chances are that it might have developed some vibration issues. It's one of those bothersome automotive issues that often develops slowly and subtly, making it easy to miss or decide to ignore.
It's not uncommon for cars to vibrate. You might eventually notice odd vibrations, sounds, bumps, and drifting when driving, whether you're operating a new or used car.
Don't underestimate the problem, though. The vibration and wobbling may worsen over time, just like any wear-and-tear auto issue.
How can you check for car vibrations?
The most frequent causes of car vibrations are worn-out tires, wheels that are out of alignment, and faulty brakes, suspension, or engine power. High speeds can occasionally generate vibrations in the car that are unrelated to its parts.
It would be best to ascertain the vibrations' direction, and the time it started to be on the safe side.
Do the vibrations, for instance, only appear when driving fast? Do they occur each time you start the vehicle? Or do they occur when you hit the brake pedal? When you start the engine, does your car creak or rattle?
Once you know when the vibration first occurs, you can determine its cause.
Why does my car vibrate while accelerating?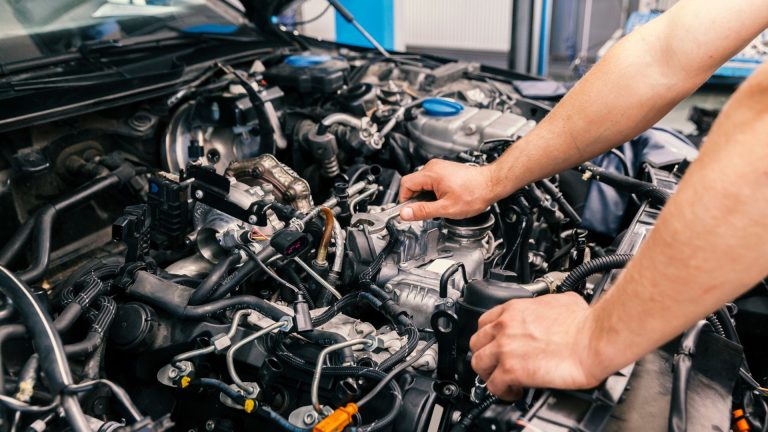 Your car may vibrate at greater speeds for several possible reasons. Below, we'll look at a few of the most typical options. If your vehicle is vibrating excessively, it may be experiencing one of the conditions listed below:
Engine issues
You'll likely feel a vibration coming from the engine compartment if the engine in your automobile isn't receiving enough air, gasoline, or spark to operate properly. The problem manifests as jerks and shaking as your car speeds up or rumbles within a specific speed range. The most common reasons for this include the following:
Dirty or clogged fuel filter
Piston with poor air/fuel mixture
Inadequate air entering the engine.
Your engine may be to blame for your vibration problems if the vibration is more noticeable as you accelerate or if it only manifests itself after a certain amount of time has passed since you started driving. The moment possible, have your car inspected. These problems, if left unattended, can seriously harm your engine compartment.
Tire issues
The tires are the most frequent cause of a car vibrating at high speeds. Tires that are out of balance could be to blame if your car starts to vibrate intensely after reaching 60 mph. You can tell that the tires are out of balance when you check and find flat spots on the tires.
Make sure that such tires are balanced. You will need to replace them if they are too severely damaged.
If there are no flat spots, the pressure may be too low. Consult your manual if you need help determining whether you've filled your tires to the proper pressure.
Uneven tire wear and tear and other defects may affect the car's vibrating. If the tires have uneven wear from being out of alignment, the vehicle may vibrate at low speeds. A simple solution is aligning the wheels or changing them both if the tires are severely damaged.
Bent or unequal drive shafts and axles
The engine's transmission system sends power to the wheels through a long rotating shaft known as an axle. Axles are not easily broken or damaged, but if you hit a bump at high speed, drive into a ditch, or collide head-on with another vehicle, they may become deformed or bent.
Your car vibrating at high speed could be caused by a bent axle or driveshaft, which will cause jolting when driving and intense vibration as you accelerate.
Loose lug nut
The car may vibrate due to a wheel wobble caused by loose lug nuts, ranging from mild to severe. The wheel lug nuts may get loose and come off if you wait too long to tighten them. A catastrophe and traffic collisions could result from loose lug nuts.
Before driving at high speed, double-check the lug nuts after you have tightened the wheels on your car to avoid this. To prevent lug nuts from becoming loose over time, make sure you tighten them using the proper size lug nuts.
Unbalanced wheel
Unbalanced wheels significantly contribute to vehicle vibration when traveling at high speeds, particularly when the steering wheel is trembling or vibrating. The vibration is usually most noticeable at the steering wheel when only the front wheels are out of balance, and the entire body of the car will vibrate if the back wheels are out of balance.
Furthermore, an imbalance in the wheels is typically brought on by unequal tire wear, collision with obstructions or potholes, or both. As a result, the rim and tire's center of gravity is unevenly shifted around the axis.
The wheel starts to tremble, and the steering wheel starts to sway due to the centrifugal force that happens at high speeds. The wear and tear on your vehicle's other parts are increased by this, in addition to that of the wheels.
A wheel balancer, a specialized piece of equipment accessible at most auto workshops, can be used to balance your car wheels. The wheels are turned after being restrained inside the device, and several sensors monitor the rotation to determine whether the wheels are running equally or unevenly. Small weights are fastened to the rim to remedy any imbalances, and these balance out the tire's unequal weight distribution and guarantee a smooth wheel rotation.
Damaged rim
Your car may vibrate as a result of a bent rim. Such damage typically happens when a vehicle is driven over an obstruction too quickly, such as a curb, a speed bump, or a deep pothole, while traveling at a fast speed. It would be best to replace a bent rim immediately, as balancing the wheels is likely not the solution.
You should ensure the spokes and rims of the wheels are in good shape by giving them a close inspection.
The entire rim could be distorted, leading to a varying diameter, even if there is no noticeable damage. A skilled mechanic can determine if it is bent by installing the rim on the wheel balancing device.
Worn suspension or steering parts
Your car may vibrate due to loose suspension or steering system parts. It's challenging to line your vehicle correctly if your tie rod ends or ball joints are overly worn. Vibrations coming from the front of the car or through the steering wheel are common symptoms, as are clunking or rattling sounds coming from the front suspension, especially when the vehicle is turning or driving over speed bumps.
The vibrations experienced when your front end vibrates and shakes when traveling at high speeds is what most people nickname "death wobble." You should ensure this condition is sorted to avert a more dangerous occurrence.
Will an alignment fix vibrations at high speeds?al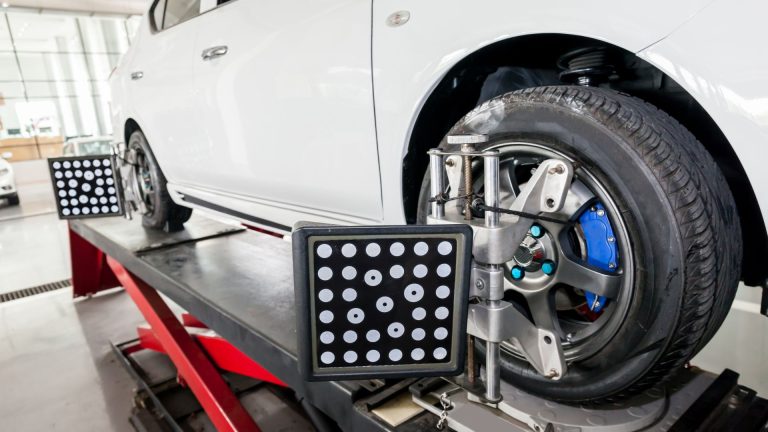 A wheel alignment will, in most cases, eliminate the vibration by ensuring that all wheels are pointed in the same direction. Examining the tire thread is one of the quickest ways to identify misalignment. Tires on a misaligned vehicle frequently experience uneven tread wear, with the inside tread being significantly more worn than the exterior.
Our take
Driving a car at highway or freeway speeds while the steering wheel or cabin vibrates can be dangerous and annoying. These vibrations are signs that your vehicle has an underlying issue that must be fixed immediately for road safety and comfort.
There are numerous causes for why your car vibrates when traveling at high speeds. Always start with the most evident problem, such as improperly balanced or aligned wheels, while trying to determine the cause.
Visits to workshops are generally advised for lay people. If you have a vibration issue, a qualified mechanic can quickly identify it.
Why does my car vibrate at 70 mph?
Your wheels are most likely out of balance if your car vibrates whenever you drive between 50 and 70 mph. The steering wheel will cause vibrations across the seat and through the vehicle's floor.u003cbru003eu003cbru003eIt's also possible that your suspension is the cause of vibrations, especially if they get worse as you accelerate. Mounts for the differential and suspension could be worn out, and it might be in your best interest to replace the car if the suspension is seriously damaged.
How do I stop my car from shaking at high speeds?
The tires may need to be balanced if the vibration is experienced at a particular speed. The driver could require a tire rotation if the tires are wearing unevenly and making the vehicle vibrate. In some circumstances, the driver may need new tires to address the vibration issue.u003cbru003eu003cbru003eHowever, if the engine starts to vibrate as you travel at greater speeds visibly, that could mean there may not be enough power, gasoline, or oxygen reaching the engine. Checking and replacing the spark plugs, fuel filters, and air filters are recommended.