Driveshaft definition and meaning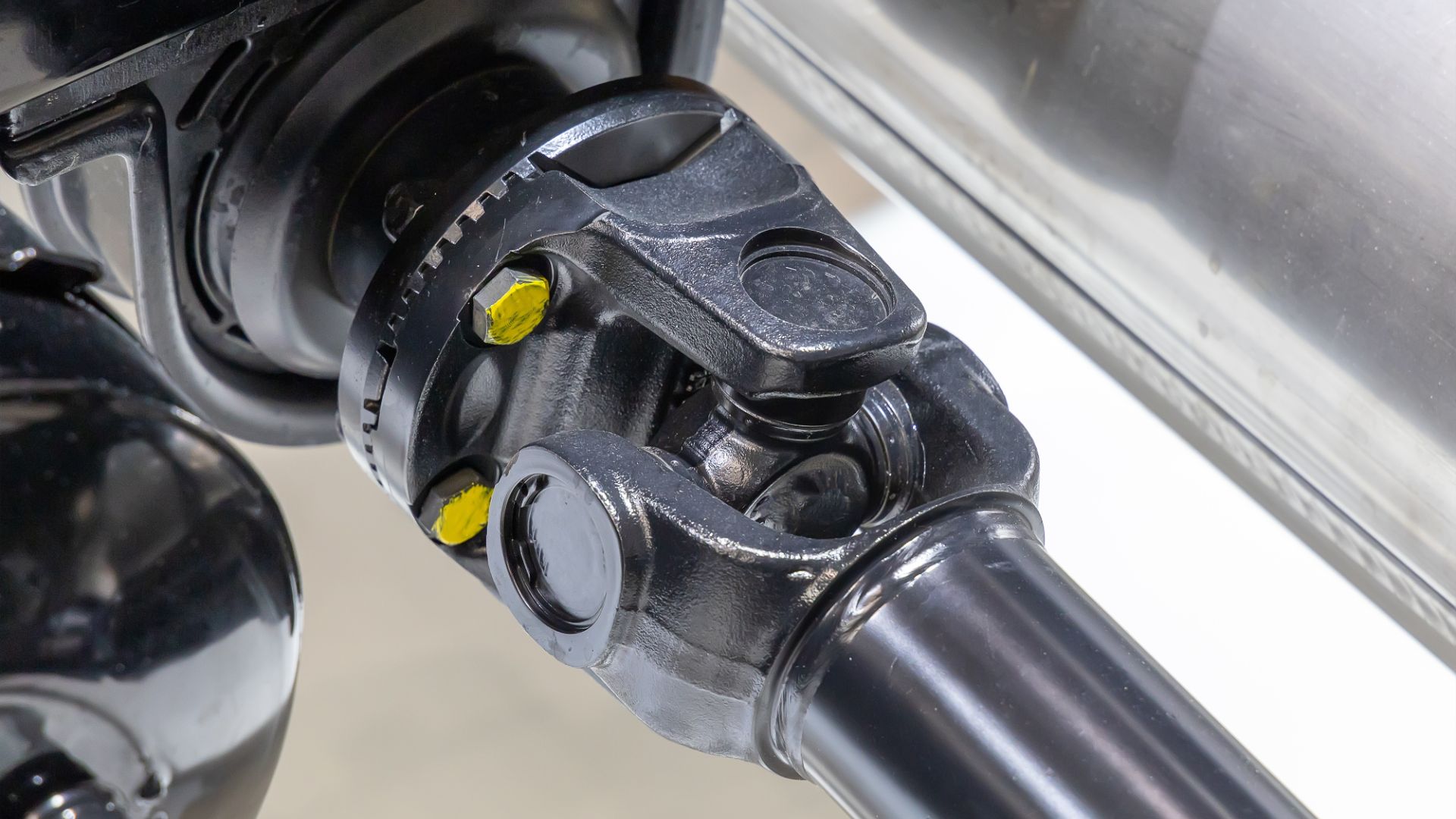 A driveshaft is a mechanical component that couples two other components, typically rotational, in order to transmit power from one to the other. In many cases, one of the components is driven by an engine or motor, while the other component provides resistance to this force, resulting in torque being transferred between the two. Driveshafts are commonly used in automotive applications, where they serve to connect the engine and transmission. However, they can also be found in a variety of other machines and devices.
There are three main types of driveshafts: solid, hollow, and cardan. Solid driveshafts are the most common type and are typically made from a single piece of metal. Hollow driveshafts are less common and are typically made from two pieces of metal that are welded or bolted together. Cardan driveshafts are the least common type and consist of three parts: two U-joints connected by a cross shaft.
The most common material used for driveshafts is steel, although aluminum and other metals can also be used. The choice of material depends on a variety of factors, including weight, strength, and resistance to corrosion. In some applications, such as automotive applications, driveshafts are also coated with a layer of grease or oil to reduce friction and help protect against wear.
Driveshafts are generally designed to operate at a specific speed and torque rating. When these ratings are exceeded, the driveshaft can fail, which can lead to serious damage or even injury. For this reason, it is important to select a driveshaft that is rated for the specific application in which it will be used.
Driveshafts are an essential component in many machines and devices. Without them, it would be difficult to transfer power from one component to another. When selecting a driveshaft for a particular application, it is important to consider the type of material it is made from, its ratings for speed and torque, and its compatibility with the other components in the system. By doing so, you can help ensure that your driveshaft will provide years of trouble-free operation.