BMW X5 years to avoid — most common problems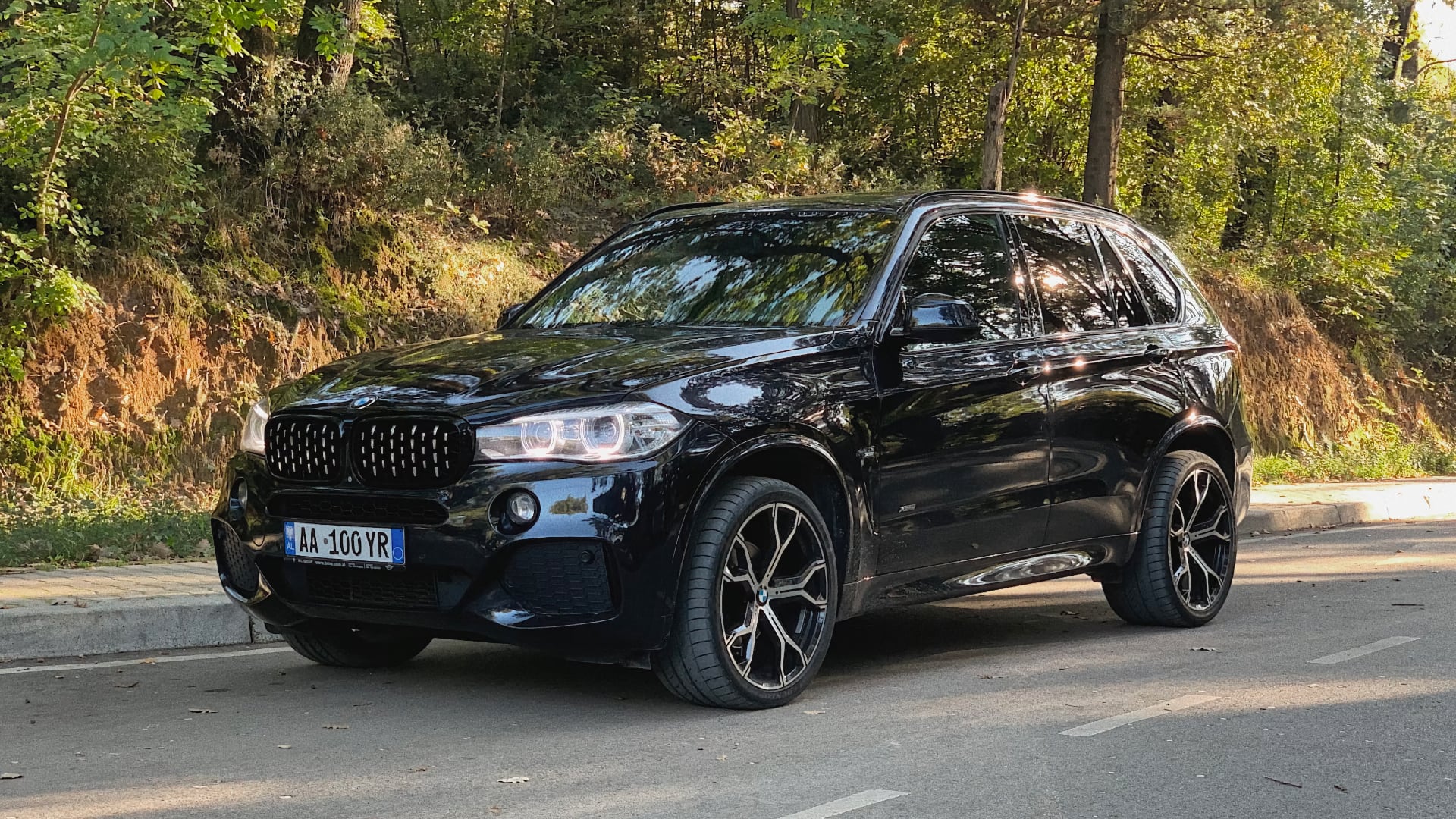 The BMW X5 is always a good choice if you want a relatively large yet responsive SUV that emphasizes sportiness while providing enough utilitarian capability. The X5 is packed with cutting-edge features, advanced technology, and a powerful and smooth engine.
The BMW X5 is one of the most popular vehicles in its class and is known for being dependable, comfortable, and spacious. It checks all the right boxes, and the X5 is widely regarded as a great buy.
Like any other vehicle, some of its models are more prone to problems. This article discusses the BMW X5 years to avoid if you're looking for one.
Most common BMW X5 problems
When it comes to cars, it is essential to remember that numerous issues can arise if you are unaware of what you are getting yourself into, especially when it comes to expensive vehicles like BMWs, which require costly maintenance to function properly. Knowing the potential issues should be your top priority. And we're going to assist you.
The BMW X5, which debuted in 2000, is still in production as of 2023. And as with any model that has been in production for decades, some of its model years are more likely to have issues.
Here are some of the most frequently reported BMW X5 reliability issues:
Engine stalling
The 2011 BMW X5's power and agility make for a pleasurable driving experience. In contrast, an abrupt engine stall can ruin the driving experience. This problem appears in some 2011 model year units and is regarded as the most severe flaw in the BMW X5.
Some BMW X5 models stalled at low speeds, which frequently happened at low accelerations, even though the vehicle could stall at much higher accelerations. Either way, if the car shuts off while driving but turns back on, it's a stressful experience for most drivers on the road, to say the least.
Sometimes, the owners towed their BMW X5 because they could not restart their engines when they stalled. BMW admitted that the engine of the 2011 BMW X5 had a flaw that caused it to stall or seize unexpectedly.
The engine control module activated when the engine stalled, and the safe mode was enabled. The engine warning light may or may not illuminate depending on the circumstances.
The majority of BMW X5 owners were unable to resolve the problem, and many had to replace the entire engine, which resulted in a significant financial loss.
Water leakage problem
The BMW X5 sunroof is one of the most popular features but has both advantages and disadvantages. Unfortunately, the sunroof on the 2008 BMW X5 has some water leak issues.
On the plus side, it lets in light and can be opened to allow for proper ventilation inside the vehicle.
However, there is a disadvantage: the sunroof allows water from the outside to enter, causing damage to the vehicle's interior. Usually, drain tubes keep water from pooling on the sunroof. However, the tubes in many 2008 BMW X5 models can leak water into the vehicle's cabin.
Furthermore, several owners have reported that water frequently leaks into the front passenger seat, causing damage to the electrical system.
Because of the water leak, the ignition system gets damaged and will not start, particularly in the 2008 BMW X5s. Many vehicles had similar problems, causing the electrical door locks to become stuck and the drivers to be unable to access the car.
When the interiors of some of the SUVs dried, they returned to their original state. However, most of the time, electronic parts and their electrical components require replacement.
Water pump failure
Because of its electric water pump, the powerful engine of the 2013 BMW X5 remains cool even when operating at full engine load.
On the other hand, a water pump failure can activate the supplementary fan, which can continue to run even after it is no longer needed. It's essential to look for water pump failure symptoms before purchasing the X5 because of this issue.
This issue is not limited to the 2013 BMW X5, and this problem has also appeared in several 2011-2012 models. It is critical to repair a faulty pump as soon as possible so that the engine is not harmed by running too long and heating up.
Transmission problems
The BMW X5 gearbox supplies the engine with enough power to keep the SUV running. Driving becomes significantly more complicated if one of the SUV's parts fails.
A severe transmission failure can activate the BMW X5's safe mode, which allows it to operate at a lower performance level to avoid damage. The X5 models have continuously variable transmissions (CVT), which have occasionally proven problematic.
The mechatronic sensor may fail without warning in some BMW X5 2011 model years, and the transmission can change without acknowledging the sensor inputs.
There have been other transmission problems with the BMW X5. Some 2012 BMW X5 cars develop vibration issues as the transfer case wears out. Many 2006 BMW X5 vehicles can abruptly change gears while moving at a modest pace, and fixing these gearbox issues could be expensive.
Oil leakage
BMW X5 cars from 2009 and 2013 experienced issues with oil leaks. Oil leaks in vehicles are now a frequent issue on various automotive forums. According to reports, the owners have dealt with significant oil spills.
Others who used the SUV complained that it drained too much oil or leaked everywhere. The issue gets resolved after changing the faulty timing covers and alternator bracket.
Faulty airbags
The BMW X5's airbags are another problem. About 0.2 million vehicles were affected by BMW's recall of the X5 in 2008. The X5 had a defective front seat person detection mat, which prevented the front airbag from deploying even in a severe collision.
Additionally, BMW promised to fix the broken sensor and even increased the X5's warranty to ten years. A significant airbag recall also affected BMW X5 cars from 2001 to 2003. In some circumstances, the front airbag would rupture and burst.
Which BMW X5 years to avoid?
The BMW X5 is a high-end SUV that can tow anything from boats to compact campers thanks to its strong V8 engine.
Fortunately, the market for the BMW X5 is oversaturated. Consequently, second-hand BMW X5s are not too pricey.
The BMW X5 is generally a dependable car, but there are a few years you should avoid.
First-generation X5 (2000, 2001 and 2003 model years)
First off, there have been a lot of reports about the engine's timing chain in these particular automobiles. As a result, the engine abruptly stalled on the highway, causing the driver problems.
Next, after 60,000 miles of driving, the engine's head gasket fails, and coolant and engine oil leak into the engine. In addition, changing the head gasket is one of the priciest engine maintenance tasks.
In addition, some minor but significant problems are worth mentioning, including coolant leakage from the radiator, power windows, and thrust rod breaks.
Second-generation X5 (2009-2012 model years)
The second-generation BMW X5's biggest problem is engine failure. The BMW X5's sudden engine stopping, no cranking, etc., were regular and prevalent.
Sometimes it led to the need to replace the entire engine, which cost over $7,000. In addition, the problems with the BMW X5 were mainly unfixable, which made maintenance and restoration nearly hard.
The second-generation BMW X5 was reported to have several fire-catching incidents, which is a cause for concern. It is, therefore, wise to hold off on purchasing a second-generation BMW X5.
Low mileage was still another issue. Users reported abysmal mileage while commuting to work and traveling on the highway compared to the engine's features and quality.
Most BMW X5 cars sold during this generation were recalled. Fifty-four recalls in all were reported from 2009 to 2012.
Third-generation X5 (2014-2015 model years)
It was extremely rare to find flaws in the third-generation BMW X5. As a result, recalls were limited to 11 from 2014 to 2017.
These recalls resulted from high gas consumption, battery draining, EGR cooler leaking, DPF filter clogging, coolant oil gasket leakage, and other issues.
However, the majority of these problems are easily repairable and replaceable. As a result, there were fewer complaints about the third-generation BMW X5.
Best BMW X5 years
A BMW X5 has a typical life expectancy of 150,000 to 200,000 miles. However, if you purchase a bad model year, you may have to spend a lot of money on repairs to get it to 150,000 to 200,000 miles. As a result, such versions may be unsatisfactory.
To make the car worthwhile, you should get to 150,000 to 200,000 miles without having to make costly repairs. Choose a dependable model year if you want your BMW X5 to last long without significant repairs.
Below are some of the best years of the BMW X5;
2000 BMW X5
2002 BMW X5
2005 BMW X5
2016 BMW X5
2017 BMW X5
2018 BMW X5
2020 BMW X5
2022 BMW X5
All of those years have had few reported problems and recalls, which is quite impressive given their age.
If you want something newer, 2015 to 2019 are all excellent choices. BMW X5s from 2016, 2018, and 2019 are notable model years with few recalls and complaints.
If you want a luxury SUV with modern conveniences, consider the 2022 BMW X5. Despite its age, the 2022 model year has already received one recall, albeit for a minor issue. The recall is due to faulty sunroof programming, which may result in the sunroof closing automatically when the key fob is not present in the vehicle.
In terms of longevity, newer cars tend to last longer and longer. It is safe to say that you should make it to 150,000 to 200,000 miles.
Is the BMW X5 worth buying?
The BMW X5 is one of the best budget-friendly luxury touring and adventure options. Even though many years of this series experienced massive and fatal issues, including engine failure, it proved a reliable vehicle.
Given that BMW got its act together around the 2014 model year and up, significant problems such as engine overheating should no longer be a major issue with the newer BMW X5 models.
Though there are some model years to avoid, the BMW X5 is a dependable midsize SUV that has become more affordable in recent years.
After conducting extensive research and inspection of the target vehicle, you can purchase a second-hand or used BMW X5. Furthermore, for the most dependable use, you can use this article to avoid some specific years of BMW X5 from a different generation.
What is the biggest problem with BMW X5?
The biggest problem with the BMW X5 is the engine stalling. This problem appears in some 2011 model year units and is regarded as the most severe flaw in the BMW X5. Some BMW X5 models stalled at low speeds, frequently occurring at low accelerations, even though the vehicle could stall at much higher accelerations.
Which BMW X5 engine is most reliable?
The most reliable BMW X5 engine is a 3.0-liter TwinPower Turbo inline six-cylinder in the 7 Series, X5, and X6 models. It has excellent performance and fuel economy and is widely regarded as very reliable.