GMC Sierra years to avoid — most common problems
Find out which GMC Sierra models to steer clear of for a hassle-free ownership experience.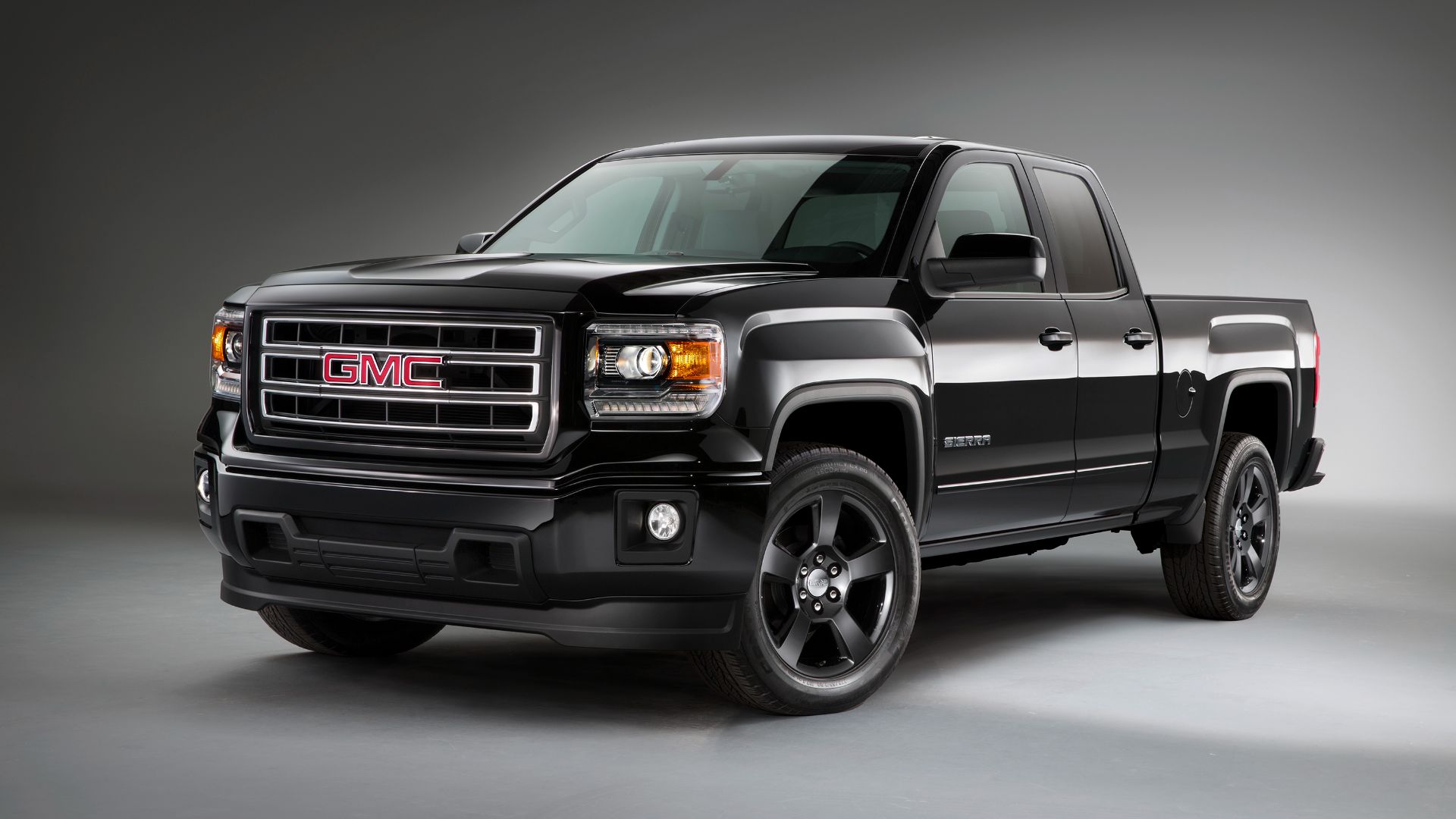 Ever since its debut in 1988, GMC Sierra is considered to be one of the most reliable pickup trucks on the market. It's also one of the most reliable GMC rides ever made in general, and it's no wonder that the sales figures for the latest model are as high as ever.
Of course, no vehicle comes without any problematic model years, but it's a good start knowing that the Sierra is generally reliable. That's why we wanted to help you clear all doubts with our guide on GMC Sierra years to avoid, and hopefully, we'll be able to achieve just that.
Why you can trust REREV's advice on which car model years to avoid: Our car experts look at official data, ask real drivers what they think, and talk to experienced mechanics to make sure our list is useful. This reliable info can make buying a car easier for you. Want to know how we do it? Find out more about our research methodology.
Most common GMC Sierra problems
Over the years, GMC Sierra didn't show any signs of serious mechanical faults or problems, but there were some minor issues with specific model years. One of the most annoying problems was a bad transfer case which caused problems with the all-wheel-drive system.
One of the most expressed issues for the Sierra models includes electric system problems and bad connections including wiring harnesses. While the electrical features caused a lot of trouble for owners with accessories and features, it wasn't as crucial as the engine problems.
The main issues included the vehicles equipped with a 4.3-liter V6 engine, while most V8 versions come without any major engine faults. Finally, one problem that may not be as crucial, but could be just as annoying is the issue with failing gauges in the car's dashboard.
Transfer case problems
One of the major issues that drivers have complained about for the Sierra is the transfer case problem. It's a crucial part of the drivetrain for an all-wheel-drive pickup like Sierra since it transfers the torque from the transmission to the drive axles.
So, if the transfer case goes out, drivers may face problems with the AWD system and it may be especially inconvenient in situations where the added thrust is needed. Sierra is an off-road capable pickup, so we can imagine how much trouble you'd get if the transfer case can't do its purpose and leaves you stuck in the mud. This issue was most persistent for the 2007 and 2012 models.
Electric system faults
Another standout flaw of the Sierra is in the car's electric system since numerous problems affected by it occurred to drivers. Some of the most prominent ones included excessive battery discharge issues, A/C system faults, and even taillights and blinker malfunctions.
However, one of the most dangerous issues was the complete ECU fault, and the engine control unit controls the combustion process. So, if this vital component fails due to electrical issues, it endangers the engine and may result in an imprecise combustion mix. We know. it's a lot to process, but the good thing is – these problems have only been reported for a few model years.
Problems with the V6 engine
As mentioned, the 4.3-liter V6 engine is one of the worst options for a Sierra, and it was on offer for three generations. The engine was later on revised for the fifth generation, so it doesn't cause as many problems, but it's still less reliable than a 5.3-liter or a 6.2-liter V8.
There were several issues reported for the Sierra cars equipped with this engine, especially for the 2005 and 2007 Sierra. Namely, some of the major faults included carbon buildups that prevented proper airflow into the engine and fuel delivery system faults.
However, this engine also had a system called the active fuel management system, and it turned out to be a bad option. While it should deactivate two cylinders to improve fuel efficiency, it turned out to be a bad thing and additional stress put on the engine, especially in the 2005 to 2007 period.
Dashboard gauge failures
Finally, there's the issue with a speedometer not working and the fuel gauge getting stuck, and not reading the fuel level accurately. While fuel gauge issues are pretty common for GM vehicles, the speedometer issue turned out to be dangerous while driving.
It also reduced the driver's attention on the road and required the use of GPS speedometers to determine the driving speed, so it's just one big mess.
Which GMC Sierra years to avoid?
When it comes to summing up the general problems that drivers had with the Sierra in all generations, there aren't that many problems. We only have several model years to blame for bringing partial disgrace to the reputation of this otherwise reliable pickup:
Second-generation GMC Sierra (2005-2006 model years)
The final two years of production for the second-gen Sierra turned out to be the worst for the whole generation. They faced a lot of electrical issues, as well as problems with the initial 4.3-liter V6 before the revised EcoTec 3 version.
On top of that, there's the failing speedometer problem that was the most expressed for these two model years, making them not so desirable for drivers.
Third-generation GMC Sierra (2007 and 2012 model years)
The 2007 and 2012 model years are some of the worst for the GMC Sierra due to their electric issues and transfer case problems. Some of the dashboard gauge failures kept going on with this generation and it's also a bad thing that drivers experienced poor-quality interior materials.
That's why these two model years may not bring you the best bang for your buck while looking for the most reliable Sierra model year.
Fourth-generation GMC Sierra (2014-2015 model years)
2014 is one of the worst years of production for the Sierra since it comes with several major issues. One of the main problems is the issue with electrical features. These were affected by the troubles that previous model years had, but GM only made them worse instead of fixing these.
That's why you may experience seizing headlights, seat heaters, and the A/C system along with the entire infotainment system control pillar. Drivers also reported hearing strange transmission noises and harsh gear shifts for these model years. On top of that, there were some problems with the peeling paint and rust that quickly formed on the exterior, making it arguably the worst Sierra ever made.
Fifth-generation GMC Sierra (2019 model years)
Finally, we have the 2019 Sierra which ended up receiving a lot of driver critics due to faulty ECU and problems with harsh automatic transmission shifting. Also, there were some problems with the airbag system and seat belts that were not properly tightened, creating a safety concern.
Best GMC Sierra years
The GMC Sierra makes a wonderful ride among affordable pickup trucks on the US market and it's both comfy and spacious, along with the off-road potential it comes with. While the model is considered to be reliable on its own, it's even better to avoid the mentioned model years and go with one of the following instead:
1989 GMC Sierra
1990 GMC Sierra
1991 GMC Sierra
1992 GMC Sierra
1993 GMC Sierra
1994 GMC Sierra
1995 GMC Sierra
1996 GMC Sierra
1997 GMC Sierra
1998 GMC Sierra
1999 GMC Sierra
2000 GMC Sierra
2001 GMC Sierra
2002 GMC Sierra
2003 GMC Sierra
2004 GMC Sierra
2008 GMC Sierra
2009 GMC Sierra
2010 GMC Sierra
2011 GMC Sierra
2013 GMC Sierra
2016 GMC Sierra
2017 GMC Sierra
2018 GMC Sierra
2020 GMC Sierra
2021 GMC Sierra
2022 GMC Sierra
As you can see, Sierra makes a reliable ride overall, and the best piece of advice you can get is to avoid troublesome models like 2005, 2007, 2012, and 2019 Sierra. By doing this and avoiding the 4.3-liter V6 in earlier generations, you can make sure that the Sierra you buy will last for quite some time.
Some of the most reliable Sierra model years include 2018, 2020, and 2009 Sierra which came with the least driver complaints. If you are planning on buying an older pickup, the first-generation Sierra comes with almost no significant problems, while the second generation is also admirable in terms of reliability, except for the 2005 model year.
Is the GMC Sierra worth buying?
The final answer is – yes, GMC Sierra is worth buying based on everything we've covered in this guide. While there are some problematic model years, there were many more impeccable production years. Sierra manages to cope and even beat the competition like Nissan Titan and Toyota Tundra in terms of reliability that's on par with the F-150.
So, as long as you use our guide to steer away from the problematic model years, you'll get at least 250,000 miles out of your pickup, and possibly even more.
What year is the most reliable GMC Sierra?
The most reliable GMC Sierra is the 2018′ GMC Sierra and the new models tend to have the least problems out of all the Sierra generations.
What year did GMC Sierra have transmission problems?
Sierra had transmission problems in the 2014 and 2015 model years.
Which GMC Sierra engine is best?
The best GMC Sierra engine is a 6.2-liter V8, while the 5.3-liter V8 is also a decent option.
What problems does GMC Sierra have?
GMC Sierra doesn't have a lot of problems, but some model years have struggled with electric systems, transfer cases, malfunctioning dashboard gauges, and V6 engine faults.