How to tell which tire is out of balance
Learn a simple trick to identify tire imbalance easily.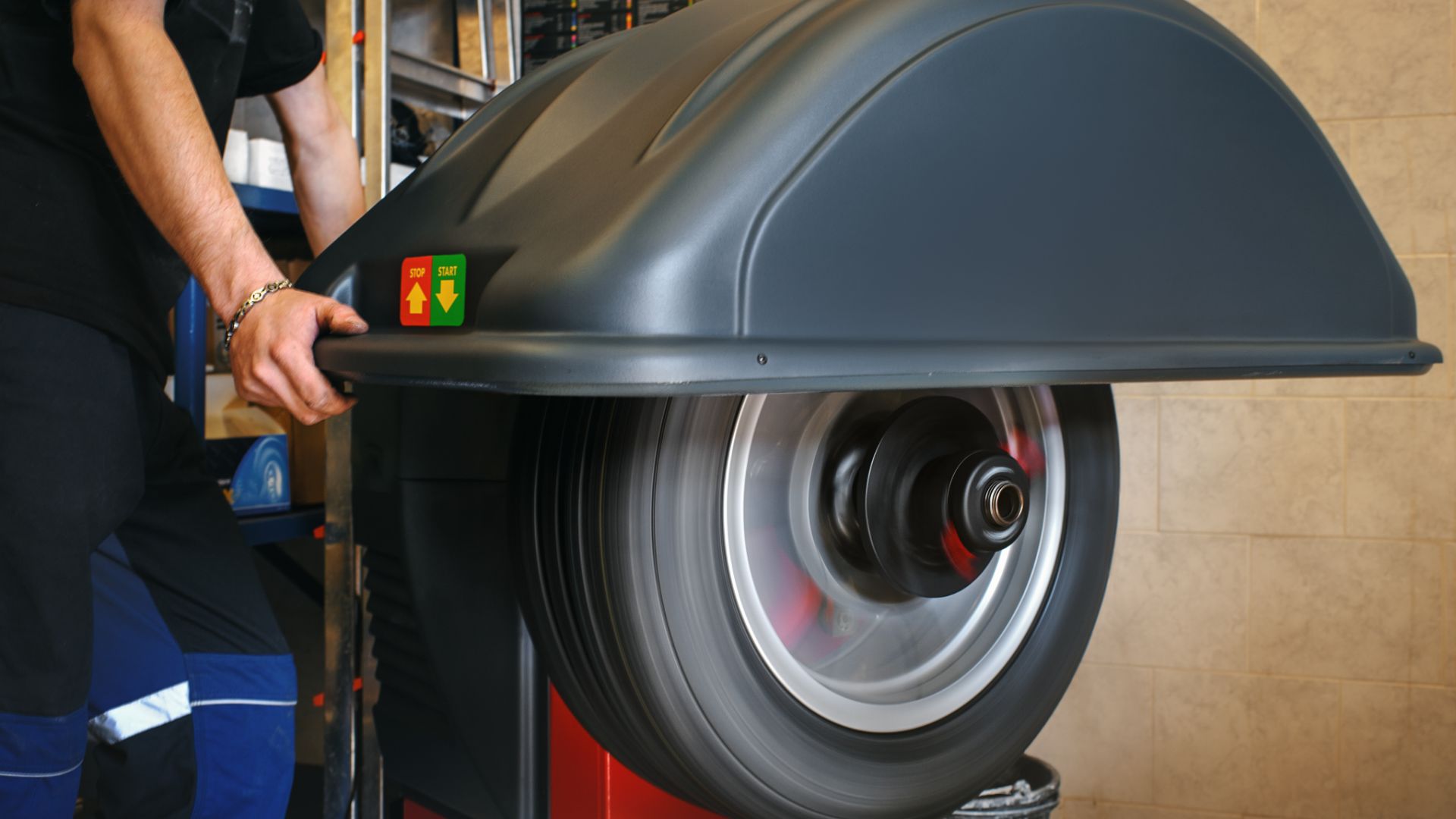 Your car tires, especially brand-new ones, may appear symmetrical and free of any problems which should make for a smooth driving experience. However, a simple visual inspection cannot always determine a tire's condition. So how do you tell which tire is out of balance? Tire balancing is a wheel tune-up that ensures the outer and inner circumference are appropriately balanced and ensures that the vehicle's weight is evenly distributed throughout the tire.
The car's weight won't be distributed equally if the tire is out of balance. The fact is that no tire is flawless, and even minor flaws can feel significant while moving at driving speeds. This is why it's crucial to balance your tires for optimum performance, tire life, and safety.
Signs that your tire is out of balance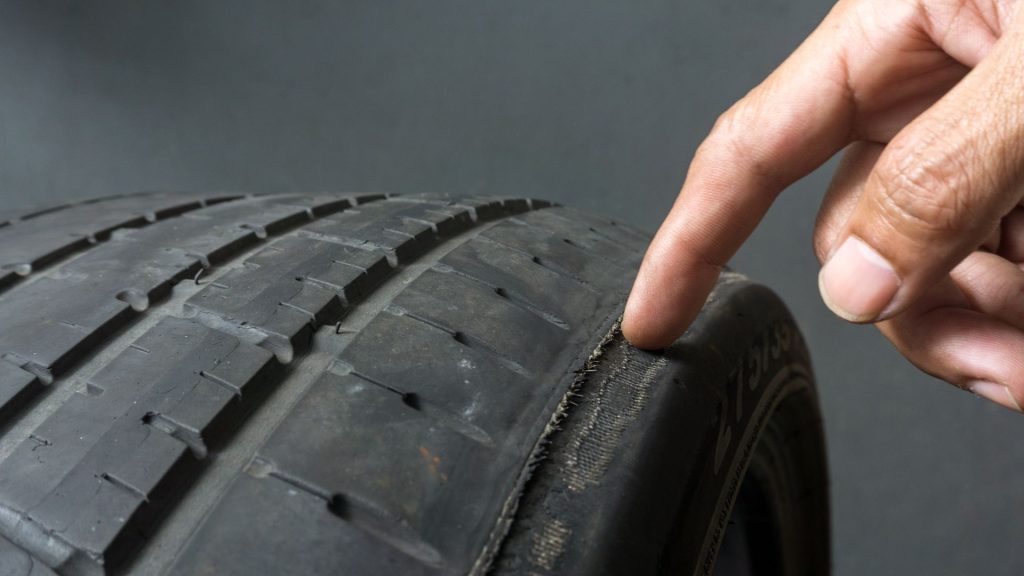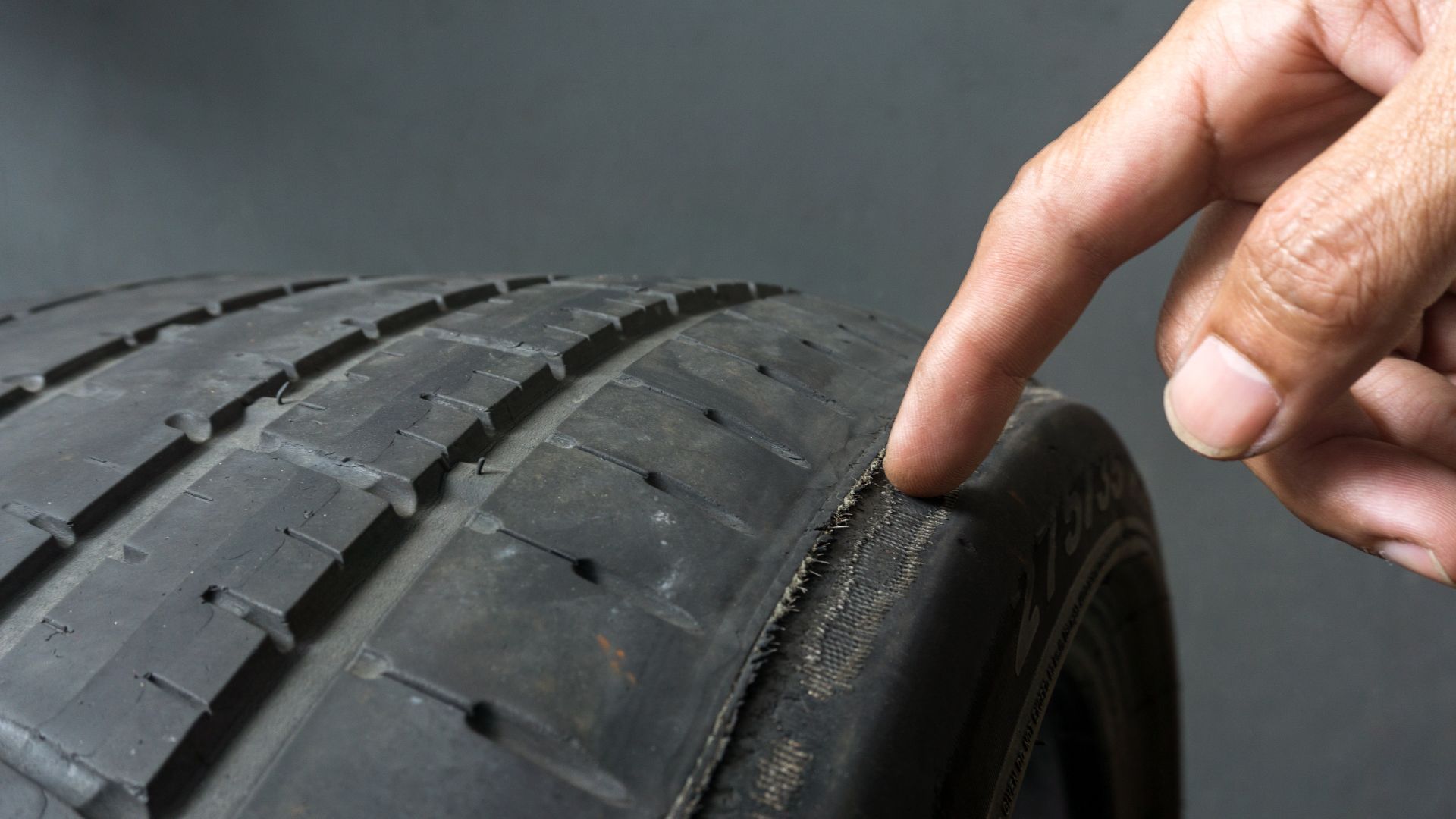 It might be challenging to determine whether your car needs new tires. Your vehicle can suddenly begin vibrating as you're moving along the road. Which tire is out of balance can be determined by the type of vibration you feel. Most of the vibration and movement will be felt in your hands on the steering wheel if the front tires are not correctly balanced.
The seats often shake the most when the rear tires are out of balance. Looking at the tread will reveal which tire is out of balance. The tire is probably out of balance if the tread is wearing unevenly. Examining the sidewall of a tire can also reveal whether it is out of balance. The tire is probably out of balance if the sidewall bulges or cracks.
Generally, when your tires are out of balance, you may experience one or more of these anomalies while operating your car. Get your wheels and tires checked out as soon as you detect any of the following symptoms and have them balanced if necessary.
Vibrations
Vibrations on the steering wheel are one of the earliest indicators of unbalanced tires. A noticeable vibration on the tire can be caused by a weight difference of just half an ounce.
You can experience erratic vibration at 40 to 45 mph if your tires are out of balance. It typically becomes worse as you go faster and can make people in cars feel drowsy. If you exclusively travel on quiet streets, the tremor might be too slight for you to detect. This is because some vibrations don't start until the car is moving at 50–70 mph.
The size and weight of the wheels, as well as the vehicle itself, may have an impact on the type and level of vibration. The degree of steering/suspension sensitivity to vibration also affects how much vibration is felt. To be fair, the level of vibrations may be a bit lower for some premium touring tires, as you can see from the Continental TrueContact Tour review.
The vibration will get worse and affect the floorboards, front and back seats, and your car's entire interior as the imbalance worsens, and the tires wear. Vibrations can also be caused by other issues, such as a damaged tire or a problem with the wheel assembly. To prevent a harmful situation, it's critical to have the issue swiftly diagnosed.
Excessive wear
Unbalanced tires are more stressed in certain areas because of the wheel's spinning. The vibration is brought on by this erroneous motion which causes that part of the tire to deteriorate more quickly.
The fact that the worn-out tire areas lose strength with time while still taking the most punishment makes the issue worse. Uneven tire wear from unbalanced tires increases the likelihood of a flat, and how your tire tread wears reveals a lot about the tire's condition. An unbalanced tire can cause uneven tire wear.
Uneven wear can also result from steering and wheel problems. You could quickly get a flat if your tires are worn inside or outside. Tire cupping results from uneven tire wear, and the tires may also have bubbles.
Difficulty in steering
Unbalanced tires can cause uncomfortable driving conditions, making steering more challenging and slowing down steering wheel responsiveness. More significantly, you won't be able to navigate in a particular direction with ease. The car won't be able to maneuver smoothly anymore, which could lead to accidents that could have been prevented.
Suspension Issues
Frequent vibration can cause bearings, shocks, and other suspension components to degrade. When the tires are not balanced, the shocks, springs, bearings, and other parts of the wheel assembly are put under a lot of stress, which causes them to wear out more quickly than usual.
Furthermore, suspension issues frequently result in cupping, a type of treadwear that develops in predictable locations across the tire. It might also contribute to the car vibrating and a partial loss of traction, which will do more harm.
If the unbalanced tires aren't fixed on time, you will be replacing more than just the tires.
Noise
Tires can make various noises; some are caused by regular wear and tear, while others indicate a problem. The chopped tread is characterized by a constant humming noise that fluctuates with speed.
A malfunctioning suspension part or a lack of rotation are both indicated by chopped tread. A flat patch in a tire will make a thudding noise. In most cases, flat patches result from a tire flaw or brakes locking up. When the tread is damaged, neither of these noises can be fixed, and the tire(s) will need to be replaced.
How to prevent your tires from going out of balance
You can take a few steps to stop your tires from becoming out of balance. The first thing you can do is check the pressure in your tires.
Additionally, you ought to refrain from driving over impediments like potholes. If you hit a pothole, it's essential to have your tires checked as soon as possible.
Rotating your tires regularly is another thing you can do to stop them from losing balance. The weight and wear on your tires will be more evenly distributed if you rotate them, which will lengthen your tires' lifespan and help avoid premature tread wear.
How to balance a tire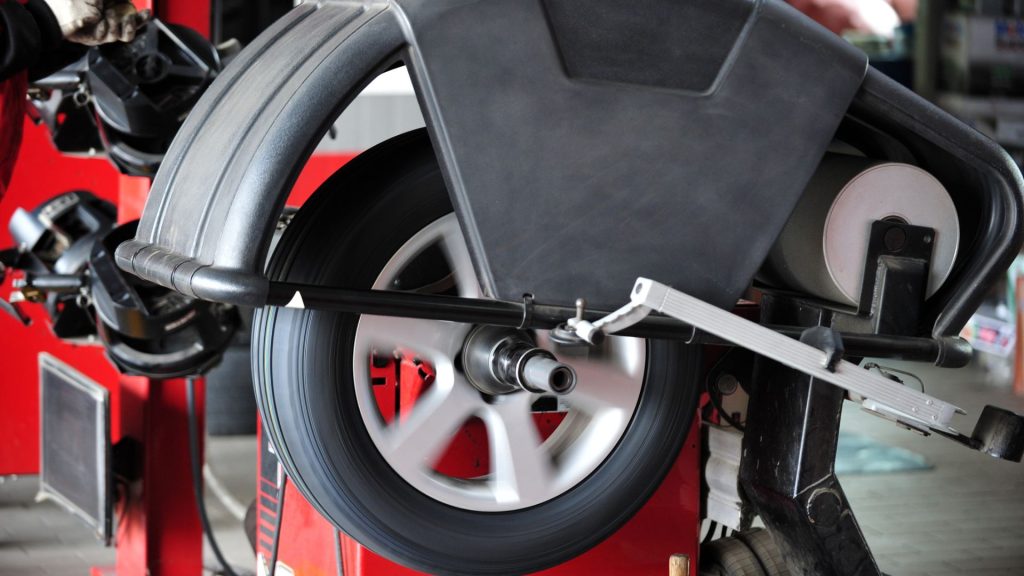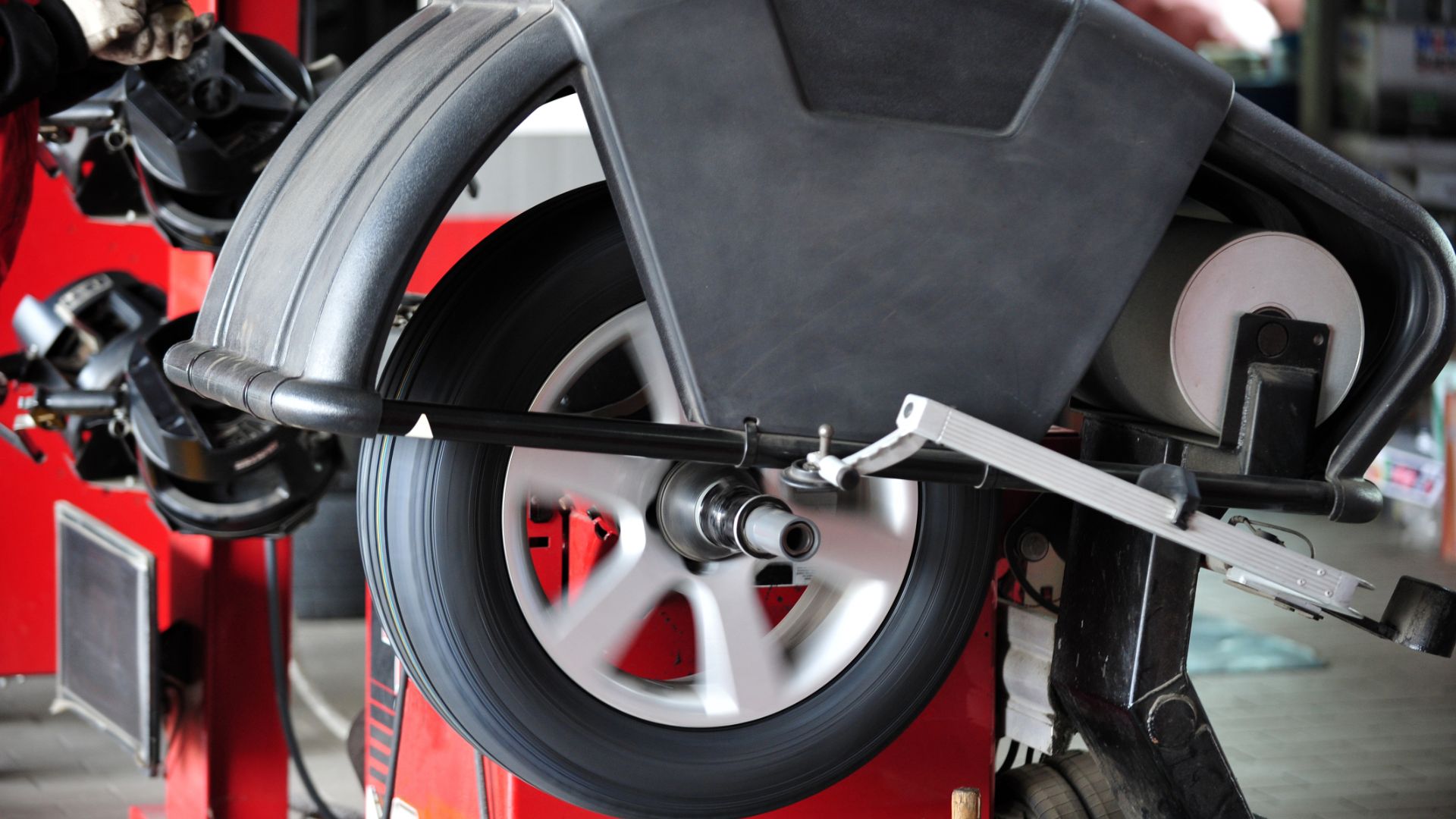 Bringing an out-of-balance tire to a professional is the best course of action. They'll be able to identify the issue and resolve it accurately. However, you might attempt to fix it if you are mechanically inclined.
The tire needs to be taken off the automobile first, of course. Check the tread and sidewall for any damage once the tire has been removed. Before you can balance the tire, you must fix any damage.
After making any necessary repairs, inflate the tire. The tire can then be balanced and put back on the vehicle. You can do this by hand or with a balancing device.
It's crucial to exercise extreme caution when balancing the tire on your own. Your tires and suspension may deteriorate faster due to improperly balanced tires. It's advisable to have a professional balance the tires if you're unsure how to do it yourself.
Balancing vs alignment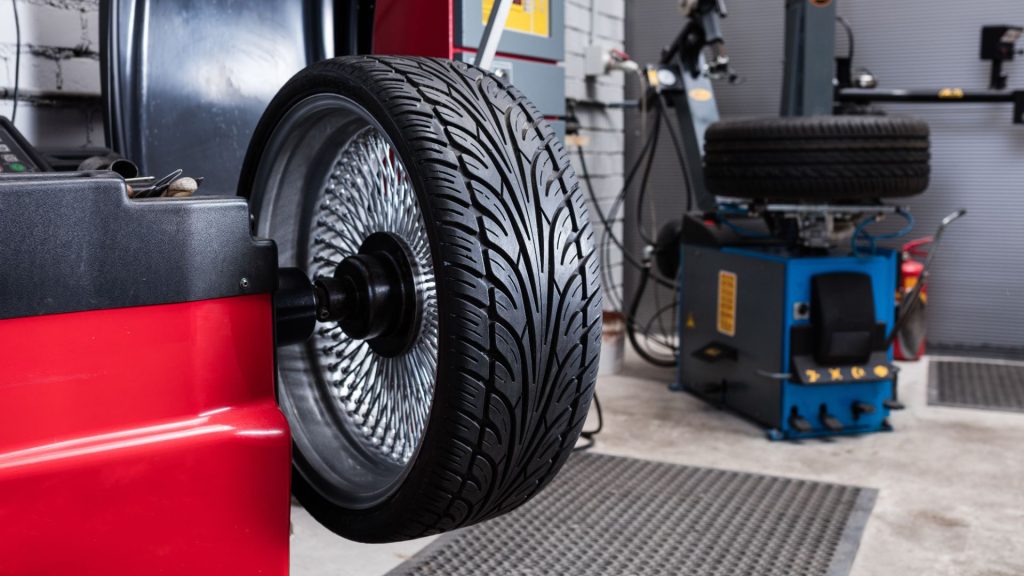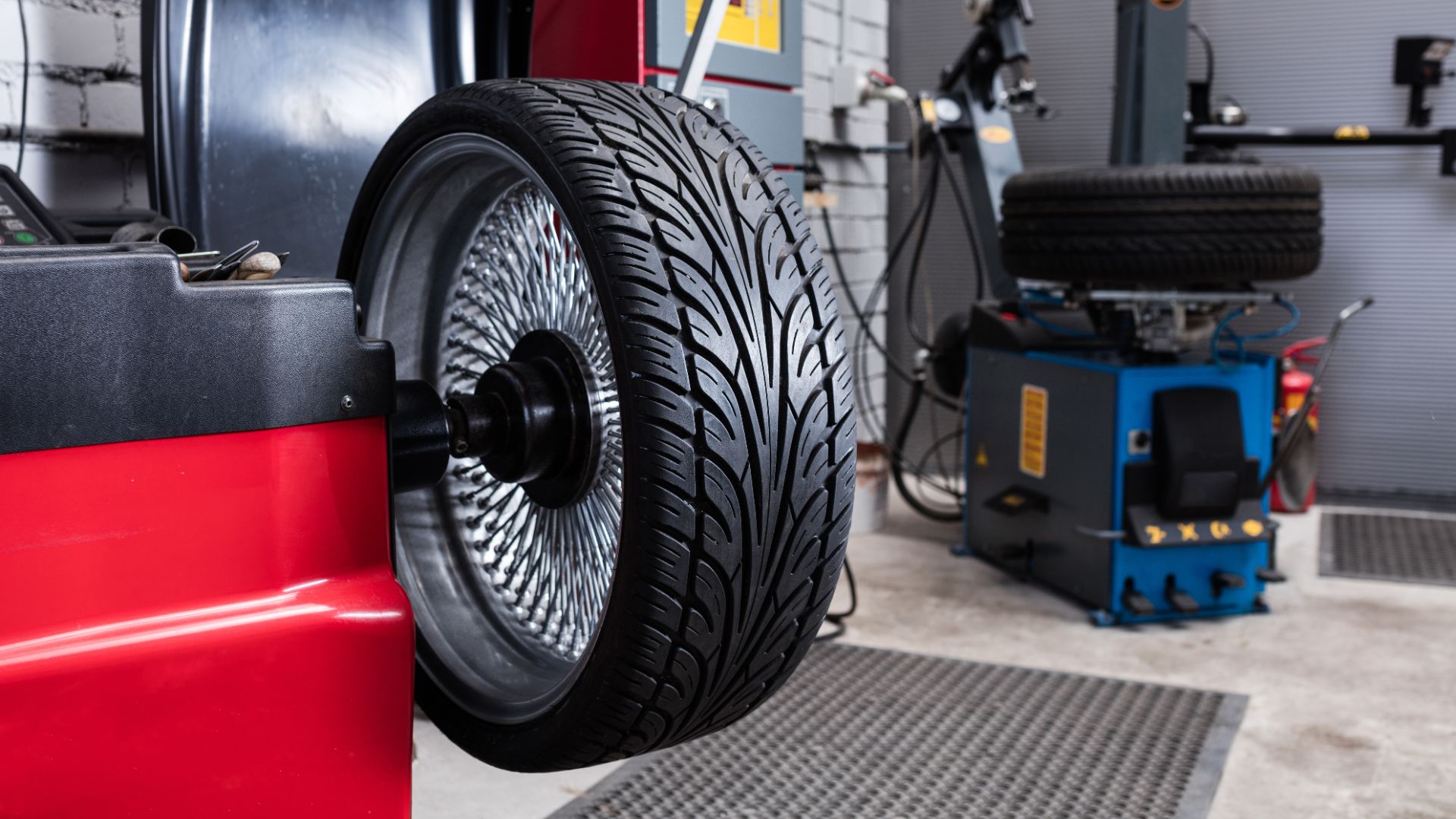 The primary distinction between balancing and alignment is that the former addresses tire weight while the latter talks about tire positioning. Balancing is crucial as it helps to guarantee that the tire's weight is distributed evenly, which increases fuel efficiency and delays premature tread wear.
Alignment is crucial because it keeps the tires in contact with the ground, contributing to better traction, braking, and less tire wear.
Your car needs to be balanced and aligned correctly to operate. Having a professional balance or aligning your tires is advisable if you're unsure how to do it yourself.
How often should I balance my tires?
You should balance your tires every 3,000–6,000 miles (5,000–10,000 km) or every 1-2 years if you use your car frequently. Additionally, you should balance your tires and wheels if/when you:
Purchase new wheels, rims, or tires.
Keep in mind that when your tires wear and the weight distribution change, the balance of your tires may disappear. Daily stress, poor roads, harsh braking, and cornering can also affect tire balance over time. Therefore, balancing new tires after mounting them might not be sufficient.
Our take
How to identify an unbalanced tire is a question that this post has helped you find the solution to. We've shown you some tips on determining which tire is out of balance and how to balance tires yourself.
Numerous factors may have contributed to this scenario, but if you concentrate on paying close attention and addressing it quickly, you will save a lot of money.
How long can you drive on unbalanced tires?
There is no time limit on how long you can drive on tires that are out of balance. For a few months, though, you can drive with unbalanced tires. After that, the problems would gradually worsen. Additionally, the possibility of harming other parts of the wheel assembly increases.
Is it OK to drive with unbalanced tires?
Driving on imbalanced tires is not too awful, and it is not anything that can result in severe harm. However, it is not advisable to drive with unbalanced tires for too long as it strains the bearings, shock and struts, and other parts of the wheel assembly.u003cbru003eu003cbru003eWe advise you to address the problems as soon as possible to prevent further damage to other suspension parts.
Must tire balancing accompany a tire rotation?
Most tire rotations ought to be followed by a wheel balance, which is due to the possibility of the tires becoming out of balance due to the vehicle's weight. Check the balance to ensure that your tires are still within the manufacturer's guidelines after rotating them.