Alignment definition and meaning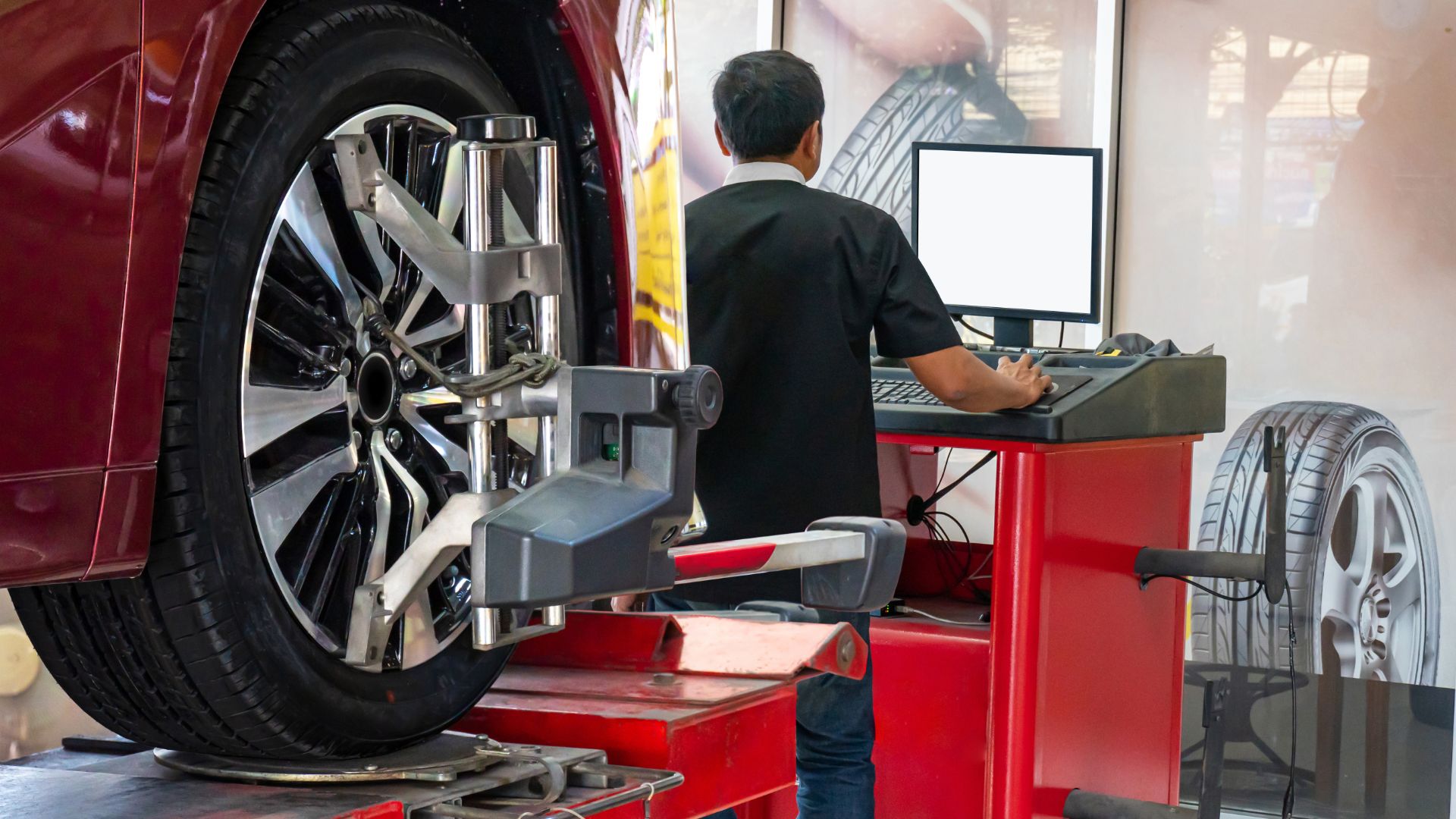 A tire alignment is a service performed by a mechanic to ensure that your vehicle's tires are properly aligned. This helps to improve gas mileage, handling, and tire wear. There are three different types of tire alignments: caster, camber, and toe. Each type of alignment addresses different aspects of the tire's position.
Caster refers to the angle of the wheel in relation to the ground. If the wheel is pointing too far forward or backward, it can cause problems with steering.
Camber measures how much the tire is tilted in or out at the top. If the tire is tilted too far in or out, it can cause premature tire wear.
Toe measures how much the front and back of the tire is pointing in or out. If the tires are not pointing straight ahead, it can cause problems with steering and premature tire wear.
Most vehicles will need a caster and camber adjustment with a toe adjustment being done occasionally. A mechanic will use a special tool to measure the angles of the tires and then adjust them accordingly. Tire alignment is an important part of keeping your vehicle running properly. Neglecting to have it done can lead to premature tire wear and potentially dangerous handling issues.