Nissan Murano years to avoid — most common problems
Identify the Nissan Murano models you should steer clear of for a hassle-free car ownership experience.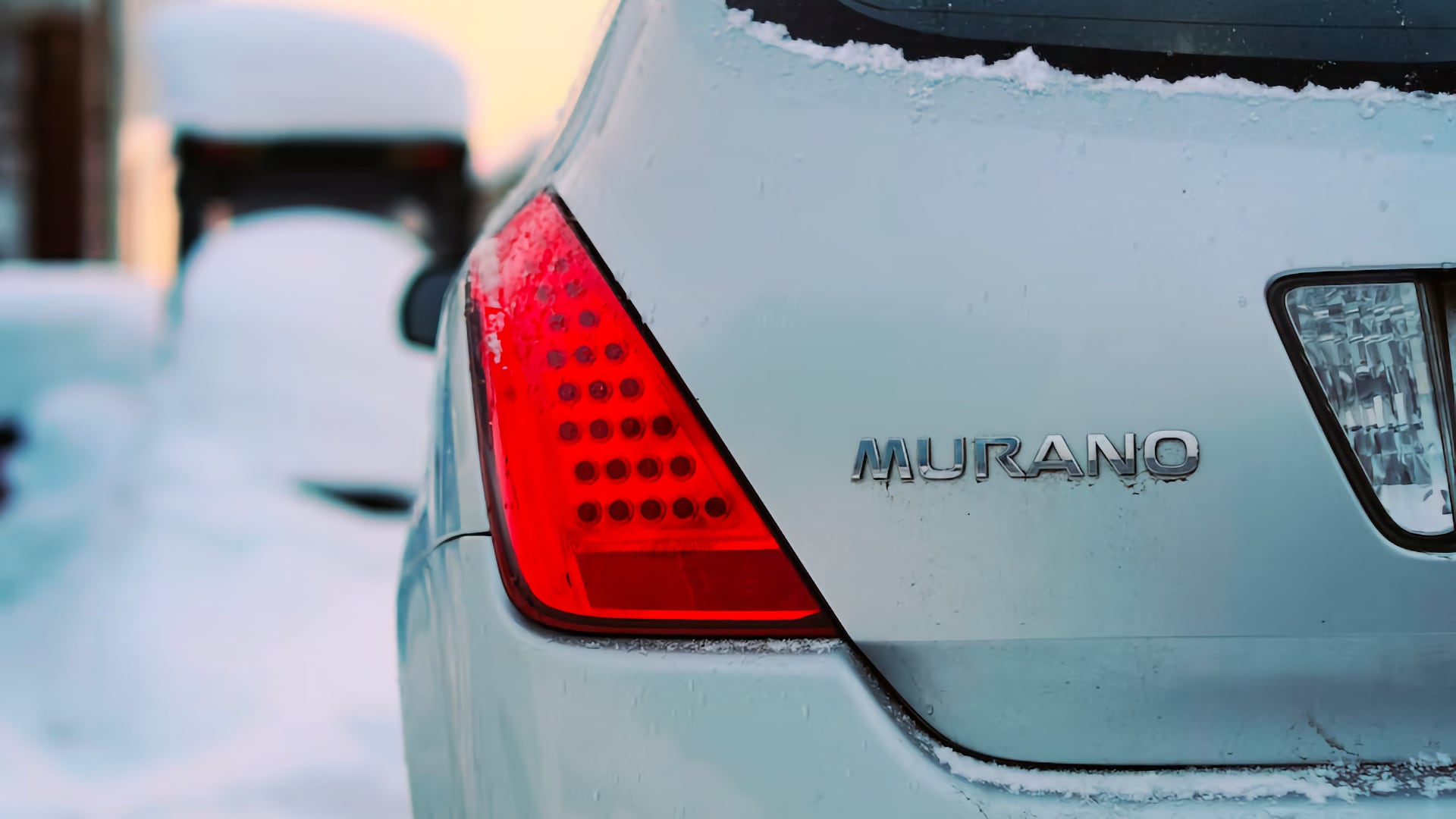 The Nissan Murano is a compact crossover SUV with a powerful V6 engine. Its ample cargo space and deluxe interior make it an ideal family car, and this reliable ride also has advanced auto technologies.
Nonetheless, some Nissan Murano model years are problematic, and the cost of solving these problems is high. Therefore, you must look out for these model years and avoid them if the Nissan Murano is your choice. Consider the newer model years, as they have fewer problems than earlier ones.
This article enumerates problems common to the Nissan Murano, the best and worst Nissan Murano years and the Nissan Murano years to avoid. This article will also help you make a better choice when purchasing a Nissan Murano automobile.
Why you can trust REREV's advice on which car model years to avoid: Our car experts look at official data, ask real drivers what they think, and talk to experienced mechanics to make sure our list is useful. This reliable info can make buying a car easier for you. Want to know how we do it? Find out more about our research methodology.
Most common Nissan Murano problems
The Nissan Murano is undoubtedly bolder and more urban-oriented when discussing SUVs, and car users find it appealing due to its high safety and reliability records. But like every other model, the Nissan Murano has problems. Some common Nissan Murano problems are:
Engine mount failure
Some Nissan Murano from 2003 to 2015 models have been reported with the problem of bad motor mount symptoms. Engine mounts are made of rubber, a material prone to wear and tear. As time goes on, the elasticity of the rubber reduces, and it can no longer function optimally.
When the car is in motion, a thumping sound will be heard or felt on the car's floor. When there is a mount failure, the engine moves more than it should, which can damage the machine, and in most cases, there will be a need for an engine replacement.
Engine mount failure will not only affect the engine; the vibration from the damaged engine can also affect other car components like the radiator hoses and fan belts.
CVT transmission problems
One transmission problem is shudders at low RPM; the CVT transmission may begin to shake, resulting in poor acceleration when the vehicle's engine runs at 1,000 RPMs, The 2015 Nissan Murano is the model with this problem mostly.
Also, the 2004 Nissan Murano's automatic transmission experienced abrupt forward surge even when the driver applies a small amount of gas; the aftermath will be a starting failure. Again, The transmission may fail to engage the first gear when you try to put the car in motion, even if pressing the gas pedal. People who drive the Nissan Murano 2009 model complain about this problem the most.
The CVT transmission problems start showing up when a 2004 Nissan Murano reaches the 160,000 miles mark. Poor fuel efficiency and intermittent power losses proceed with transmission failure. This issue is called transmission failure.
Interior accessories issues
Nissan Murano also has interior accessories issues, especially the earlier models. Users complained about the sun visor of the Nissan Murano degenerating quickly, especially in cold areas. The sun visor doesn't stay up, which will inconvenience the user; this issue can also threaten the user's safety and should not be treated as a minor issue.
Another interior accessories problem is damaged seat adjuster assembly where the car seat screech and wobble back and forth, and this will discomfort the user to a great extent.
Which Nissan Murano years to avoid?
When purchasing a Nissan Murano, you should avoid the following model years:
First-generation Nissan Murano (2004-2007 model years)
The 2004 Nissan Murano has body and paint issues – the rusting of the undercarriage and the peeling off of the chrome paint on the grills. The vehicle will appear old even when it is pretty new.
It also has issues with interior accessories, where the main complaint was the sun visor breaking easily and the power lock getting stuck frequently. The 2004 model year also has engine issues. Engine issues that users complained about were:
Engine failure as a result of the faulty catalytic converter.
Unnecessary oil consumption.
Acceleration loss.
Oil leaks.
Engine lagging when driving.
The major problem with the 2005 model year is engine mount failure. A faulty engine mount makes the engine move resulting in strange noises, unusual vibrations, and engine damage. The engine needs to be secured to protect other components of the car.
The 2007 model year has a faulty seat adjuster as its most enormous red flag. The seat will make a squeaky sound and move back and forth when the seat adjuster is defective, and this issue can prevent the seat from moving backward and forward or up and down.
Second-generation Nissan Murano (2009 model year)
Most complaints received about this model year are about the brakes. Some complained of a soft brake pedal and some nonfunctional ABS controllers. This issue often starts when the car reaches about 90,950 miles and will cost about $2000 to fix. When you consider factors like mileage, repair cost and severity, the issue of soft pedals is a very serious one.
Third-generation Nissan Murano (2015 model year)
One issue with the 2015 Nissan Murano is the CVT. A jerky motion is often noticed whenever the car is made to accelerate from a complete stop. It's terrible that this problem can start at low mileage. Some car users even complain of abnormal acceleration from 10,000 miles.
Best Nissan Murano years
Some Nissan Murano years have unique features that stand them positively. Here is the list of the best model years:
2006 Nissan Murano
2013 Nissan Murano
2016 Nissan Murano
2019 Nissan Murano
2021 Nissan Murano
The 2006 Nissan Murano is a likeable SUV that has a fun-to-drive personality thanks to its appealing appearance and roomy, comfortable cabin. The vehicle is equipped with basic safety measures, including front seat-mounted side airbags, head-protecting side curtain airbags, and four-wheel anti-lock disc brakes.
As soon as you get inside the vehicle, you'll notice the beautiful floating dashboard and the bright orange gauges that are simple to read. The lockable console box has sufficient space for a laptop, and the door pockets and crevices can hold your phone, sunglasses, books, etc.
The 2013 Nissan Murano is one of the most dependable midsize crossover SUVs thanks to several fantastic features beyond just its looks. This variant had a 3.5-litre V6 engine with 260 horsepower. You can choose an all-wheel drive or a conventional front-wheel drive system, and the engine and transmission are coupled.
The 2013 Nissan Murano is equipped with an anti-lock brake system (ABS), traction control, stability control, front-seat side-impact airbags, active front-head restraints, and full-length side curtain airbags for your protection. Its finely calibrated steering and suspension contribute to the car's smooth handling. Additionally, the ride quality is respectable, particularly for vehicles without 20-inch wheels.
The 2016 Nissan Murano is yet another dependable version. This comfortable and adaptable midsize SUV is a fantastic option if you're seeking a V6-powered crossover with a clean roof line and dramatic curves. Aside from its potent engine, the crossover SUV gets 24 mpg on average, which is better than other V6-powered SUVs.
This vehicle has a ton of safety features, just like the 2006 and 2013 variants, including:
traction control
stability control
anti-lock braking systems.
Additional safety measures like blind spot detection systems, a 360-degree video system, and rear cross-traffic alert are all valuable features in both the SL and Platinum trim levels.
The 2019 Nissan Murano has a 3.5-litre V-6 engine that generates 260 horsepower as the other variants. Although an all-wheel drive is an option on all four trim levels, a four-wheel drive is a norm. We also adore this car's above-average fuel efficiency and stylish design. You will fall in love with this car because of its aggressive front grill, LED headlights, and taillights.
It is an excellent automobile for running errands because it has enough cargo capacity behind the back seats. Like its predecessors, the automobile performed well in crash tests in terms of safety. The ride is quiet and smooth despite the car's substantial 20-inch wheels. The 2019 Nissan Murano avoids the cabin jolts and jostles that big wheels typically cause.
The 2021 model is the last on the list and one of this generation's most comfortable vehicles. The peaceful interior and comfortable chairs combine for a tranquil driving experience. Additionally, this model performed well in crashworthiness tests, giving us confidence in the safety elements of the car.
Is the Nissan Murano worth buying?
The Nissan Murano is a pretty solid SUV if you avoid the years highlighted above. The SUV is ideal for buyers who prioritize fuel economy, style and comfort over practicality. While the Murano is not the most practical SUV on the road, it excels in terms of safety, refinement, and general appeal.
What years did Nissan Murano have transmission problems? 
Transmission problems were reported by users in other Nissan Murano model years, but the problem was most prevalent in 2004, 2007, 2011 and 2015 model years. 
What is the most common problem with the Nissan Murano?
The most common Nissan Murano problems are CVT transmission problems, issues with the interior accessories, and engine mount failure. 
Is Nissan Murano reliable?
Numerous consumer review websites give the Nissan Murano a favourable reliability rating. The National Highway Traffic and Safety Administration (NHTSA) has given the Nissan Murano a five-star overall safety crash rating for its level of safety.