Do electric cars use oil?
Understand electric cars and their relationship with oil.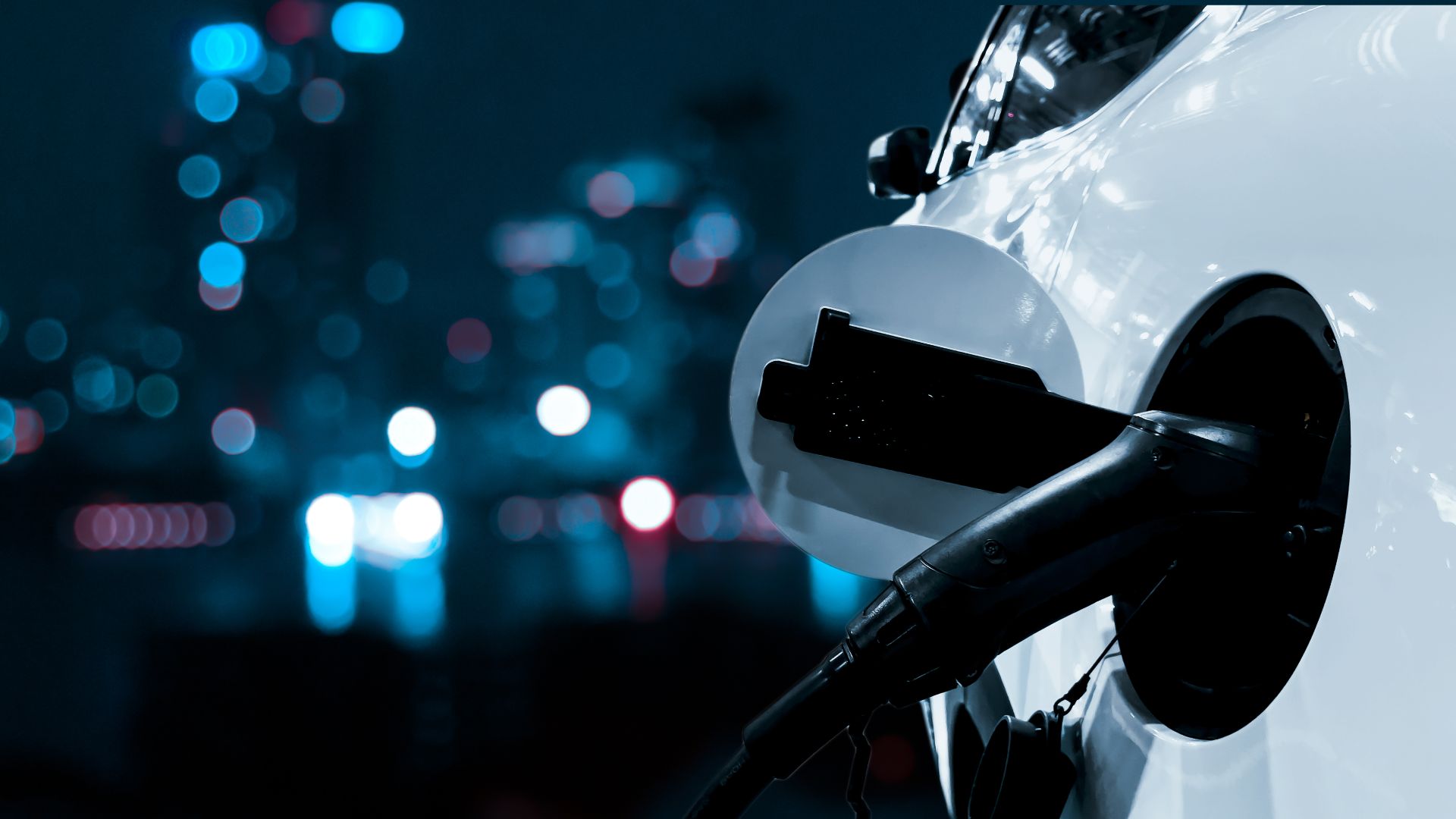 The electric car industry gained fast popularity for several reasons. Most of the reasons center on its lower fatality rate and environmentally conscious operation. While it is a familiar technology, most people are still in the dark about how they work. At some point, you might hear questions like: do electric cars use oil?
Electric cars do not use engine oil. The reason for this is that they do not have moving parts that require lubrication to work properly. Consequently, electric vehicles do not need oil changes, nor do they suffer from any car problems caused by deficiency or oil contamination.
This article will describe why electric vehicles do not need engine oil. We also cover the fluids your electric cars run on and what kind of maintenance procedure you should keep in mind while using your EV.
Why electric cars don't use oil
If you are a Tesla driver, you may wonder – do Tesla cars need oil changes? The answer is no, and the same goes for other electric cars since they don't have internal combustion engines. Conventional combustion engines contain moving components such as pistons and valves, which need lubrication to extend their life expectancy and make driving smooth.
Electric vehicles are devoid of these moving parts. Instead, they rely on an electric traction motor, which takes power from the battery pack. Without the regular barrage of moving parts, the electric vehicle does not need engine oil to keep going.
What does the electric vehicle use instead of oil?
Since they operate on batteries, the synonym of the engine oil on a regular combustion engine is the coolant in the EV. Like engine oil, the coolant regulates the temperature of the device that gives power to the vehicle, which in this case is the battery.
The coolant in an EV also regulates the temperature of propulsion components in the electric vehicle, keeping them from quick wear and overheating.
The coolant can be a refrigerant, water, or ethylene glycol. It passes through components around the battery cells, taking the heat to either a heat exchanger or radiator. Popular EV coolants of today are based on a water and glycol mixture with a dash of additives to help with corrosion.
Do electric cars use any fluids?
Aside from coolants, the electric vehicle uses other fluids, all of which the regular combustion vehicle uses except one. These fluids are:
Grease
The general purpose of grease is to reduce friction in moving parts. EVs use grease to reduce wear on their positions that frequently move, especially their electric motor components, which include door locks and wheel bearings. Grease enables those parts to work seamlessly while preventing wear from setting in due to excessive friction.
Brake fluid
The purpose of the brake fluid cannot be overemphasized. The hydraulic fluid finds application in all automobiles as its purpose is to amplify braking force, transferring the force into pressure.
Therefore, when you hit the brakes by applying your foot to the brake pedal, the brake fluid converts the force from your foot into the pressure that gets to the rear and front brakes, eventually stopping the vehicle. The brake fluid can transfer this force seamlessly because it is not compressible. Just like on internal combustion engines, low brake fluid symptoms can also manifest in electric cars and this calls for a braking system inspection.
Windscreen washer fluid
The windscreen washer fluid is a compulsory component of every car. Ordinary cleaning fluids do not give the consistency that the specialized windscreen washer fluid provides.
As they use regular windscreens, EVs also contain this fluid. You mostly find it as a reservoir with a blue cap. It is important to note that water is not a good substitute for washer fluid. There are times and places when you will require something more than water to give the clear view you would appreciate.
Low viscosity lubricant
Low-viscosity lubricants reduce fuel consumption in combustion vehicles by reducing inner resistance loss. EVs require this lubricant as they use it to protect the gearbox and gear bearings from rusting. Only a few EVs stand as an exception to using this lubricant, and that is because they are non-automatic EVs, which is rare. Manual EVs do not require low-viscosity lubricants for their gearbox and bearings.
Thermal fluid
Thermal fluids control the temperature in car engines. In the case of electric vehicles, it regulates the temperature of electronics and the electric motor.
Popular EV thermal fluids utilize a blend of ethylene glycol and water. Recent developments, however, project oil based on hydrocarbons to be more efficient and safe. Using the proper thermal fluid will enable you to travel long distances without stopping because of poorly controlled battery heat.
Transmission fluid
Transmissions require lubrication to keep their components at their optimal best while reducing wear and corrosion.
Like the regular combustion engine, electric vehicles also use transmission, but a different kind. They use a single-speed transmission to regulate their electric motor. The fluid will need to be refilled within intervals provided by the manufacturer.
What do electric cars use instead of engine oil?
The equivalent of engine oil on an electric vehicle is the coolant. Since the battery is the equivalent of the engine on a combustion vehicle, the coolant is the "engine oil" of the electric car. Just as the engine of the combustion vehicle requires engine oil to regulate heat and lubricate its many moving parts, the electric vehicle requires coolant to regulate its temperature to give optimal performance.
How often do I need to change the coolant?
Battery coolants are long-lasting. Some brands, like Tesla, do not require it to be changed during the vehicle's entire lifetime. In contrast, others like the Chevy Bolt put coolant replacement on their maintenance requirements.
For these brands that require coolant to be changed periodically, the average lifespan of the coolant is fifteen years. If you own any EV other than a Tesla, always remember to put a reminder to change the coolant every fifteen years. Doing so will ensure your vehicle keeps performing its best and ensures your battery does not malfunction from overheating.
Will electric cars eliminate the oil industry?
Some automobile market enthusiasts project the electric vehicle industry to reach a peak in 2030. The reason for this is its environmental friendliness – it does not give as much emission as the combustion vehicle. There has been a cause for doubt in this regard since the production of the batteries involves CO2 emissions.
Nonetheless, the EV is quite eco-friendly after the production phase, which is highly regulated to reduce the amount of harmful gas that slips into the atmosphere.
Most people see it as a worthy alternative to the combustion vehicle in the fight against climate change and global warming. Without the combustion engine, the engine oil will have very few uses. It may eventually disappear into oblivion when the emphasis completely shifts to battery-powered machines in most industries.
What maintenance do electric vehicles need?
Electric vehicles do not require as many maintenance procedures as conventional combustion vehicles. It is a reasonable compensation for the higher cost of purchase.
As EVs vary with manufacturers, their maintenance requirements have slight variations. For example, the 2019 Chevrolet Bolt EV requires certain maintenance activities to be carried out between certain miles and years throughout its lifespan. Meanwhile, Nissan provides just two maintenance schedules for its "Leaf" EV. The first one is similar to Bolt's schedule, while the second is less frequent, favoring long-distance drivers.
Electric vehicles include tire replacements, brake servicing, suspension and steering components replacements, wheel alignment and some headlights and headlamp replacements once in a while.
Eventually, the battery requires a replacement after years of usage when it can no longer maintain a full charge as it used to. Sometimes, drivers opt to swap the old vehicle for a new one when the battery shows signs of tiredness.
Our take
Electric vehicles do not have a use for engine oil since a battery powers them. Their advantage spans from being environmentally friendly to pocket friendly in terms of maintenance. They also require less time and money to maintain.
They do use fluids, though, with coolants replacing engine oil. Since the electric vehicle does not have many issues, it may be tempting to ignore taking your EV to the auto mechanic for routine checks at the proper time. However, we implore you to take maintenance seriously to get optimal performance.
How much oil does an electric car use?
Electric cars do not use engine oil. They operate on batteries that use coolants in place of engine oil to regulate temperature.
Do electric cars rely on oil?
No, electric cars do not rely on engine oil. To avoid overheating, they use coolants instead. Other fluids they use do not have a direct impact on the powering of the vehicle.
Do electric cars use water?
Yes, electric cars use water as a coolant. While a few use only water as a coolant, others mix it with ethylene glycol to maximize the heat regulatory properties of the two compounds.
Do electric cars have transmissions?
The electric car has a transmission system. Unlike conventional vehicles, the EV has a single-speed transmission which works best for its structure and mode of operation.
Do electric cars use coolant?
Yes, electric cars use coolants. They use them to regulate their battery temperature, ensuring that the vehicle gets enough power at all times, no matter the distance without overheating.
How much oil does an electric car use?
Electric cars do not use engine oil. They operate on batteries that use coolants in place of engine oil to regulate temperature.