How long do windshield wipers last?
Learn about the lifespan of windshield wipers.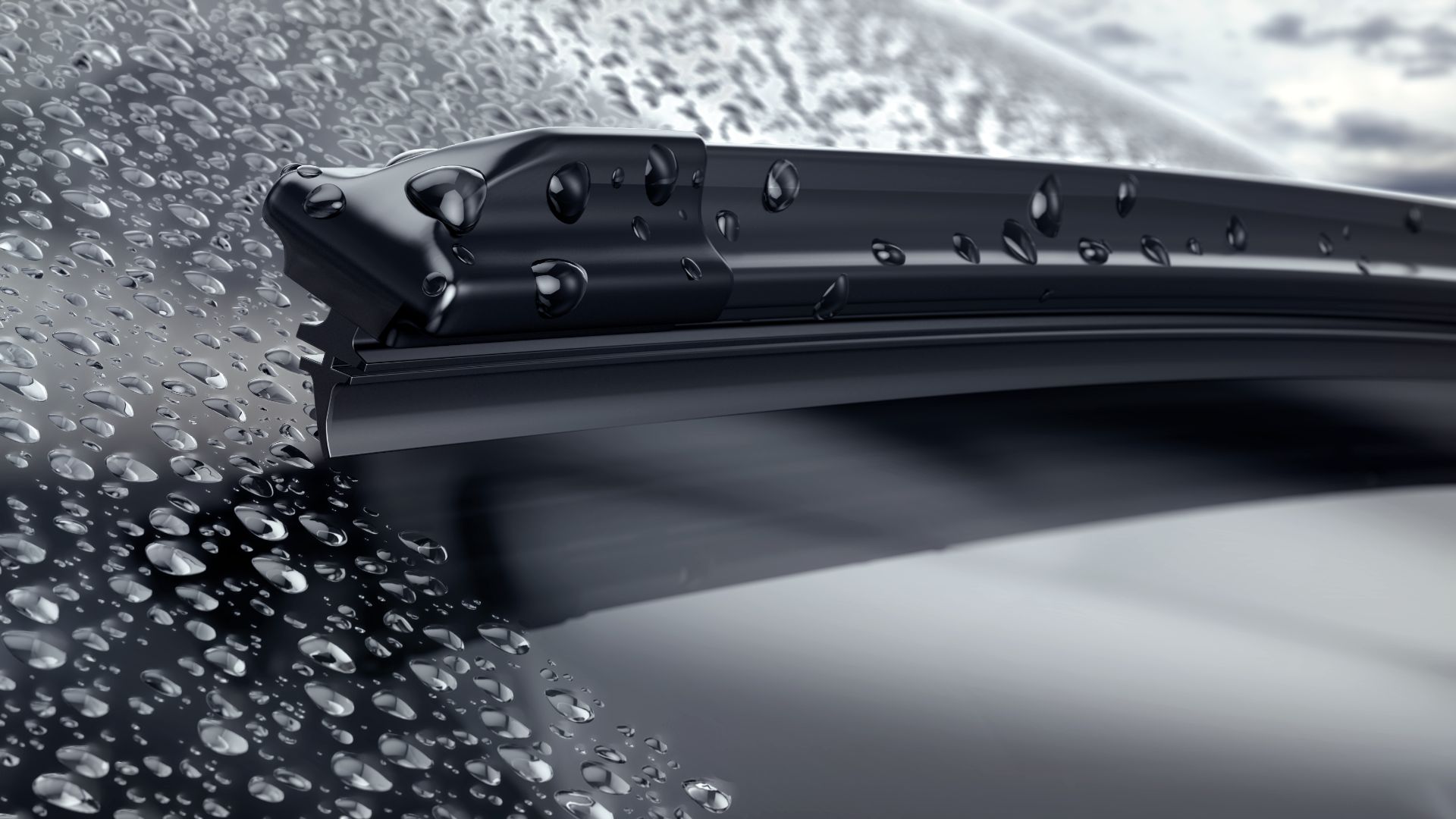 Keeping your windshield clean while driving is one of the most important things to ensure maximum visibility and safety behind the wheel. And while wipers are one of the best automotive inventions, their blades tend to degrade and get dirty over time.
So, one of the most common questions we get is – how long do windshield wipers last? Windshield wipers usually last from six months to a year. Of course, you can use them even after this period, but you'll only make driving visibility worse. Our team will guide you through the importance of changing windshield wiper blades on time along with a few tips to make them last longer.
Why do windshield wiper blades go bad?
After using the same set of wiper blades for a while, you might notice how the wipers start producing a loud noise as you use them. It's never a good sign and is often followed by traces of dirt and streaks on your windshield.
At this point, if you notice streaks on the windshield, it's already too late to try and clean them. The truth is – most drivers don't bother checking their wiper blades from time to time. We all seem to just go with the flow and count on the vipers lasting forever, but that's sadly not the case.
There are many reasons why your wiper blades might start to go bad, and these are some of the main ones:
Exposure to ultraviolet rays
Accumulated dirt at the bottom of the windshield
Poor windshield wiper blade maintenance
Degraded or hardened rubber after years of use
Naturally, rubber-made wiper blades should be frequently replaced as they wear out based on the listed reasons. Without proper visibility, you can't use safe driving techniques like the Smith System Five Keys. That's why it's important to pay attention to early signs of wiper blades wearing out and replace them as soon as possible.
Main signs of worn-out wiper blades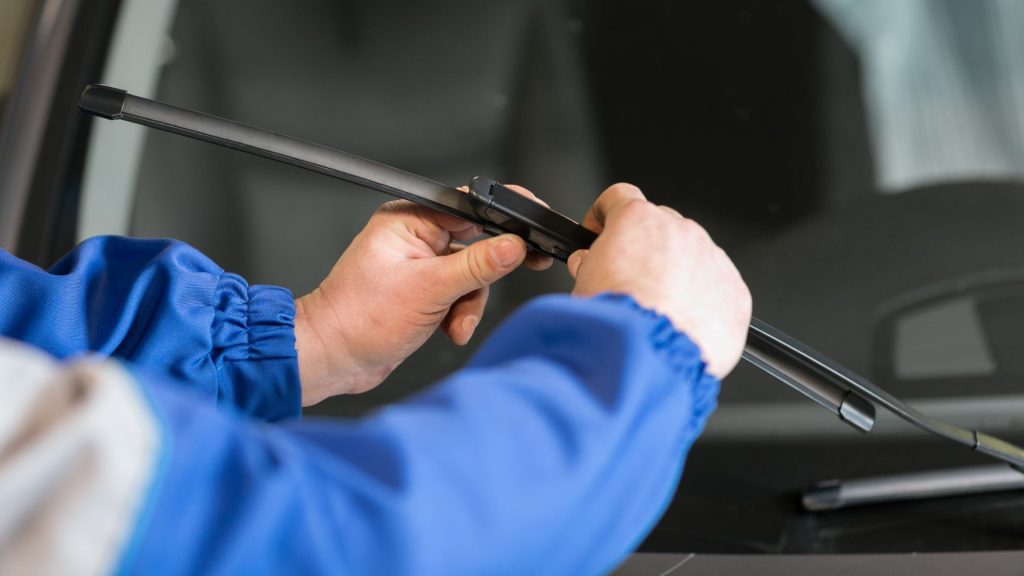 While most windshield wiper blades require replacement every six months or once a year at least, some signs might help you figure out the exact moment to change them. They might wear off even faster, or last a while longer depending on numerous factors.
The rubber material of which wiper blades are made degrades due to exposure to sunlight, dirt, and debris accumulated on the wipers, as well as temperature changes. Also, if you didn't use your wipers for a while and they start vibrating and skipping some parts of the windshield, you might need to change them.
It's always best to try cleaning them first, but if the same skipping and glass vibration continues, it's time for a replacement. You might also hear squeaking noises as the wiper moves through the windshield. If you spot streaks left behind all over the windshield, that's another alert.
Last, but not least important, there's the visual inspection of the blades. If you see that they are cracked or seem hardened, temperature variations might have rendered them useless.
Cleaning the windshield to make the wipers last longer
Bear with us and consider this – you can make the wiper blades last a while longer than just six months by properly cleaning the windshield. By this, we mean paying special attention to that dead bottom part of the windshield where the wipers are placed.
Naturally, wipers can't clean this area of the windshield, so you'll need to do it manually. You can use Windex on car windows as long as it's an ammonia-free glass cleaner or any other windshield cleaner. Gently raise the wiper and clean the windshield area beneath it.
Applying this small trick can make your wipers last considerably longer. We already stressed how dirt and debris affect the rubber material that wiper blades are made of. So, even if you clean the wipers regularly, it means nothing if you don't clean the bottom of the windshield. As the wipers descend, they will simply grab all that dirt accumulated on the area again, and this makes them wear off faster.
Properly maintaining windshield wipers
Many drivers are obsessed with the exterior looks of their vehicles, and it's perfectly natural. However, if you are spending hours on keeping your car's exterior looking fresh and clean every week, the least you can do is take an hour or less to clean the wipers.
It's enough to clean them every few weeks, and you can start by lifting the wipers so they can easily be accessed. If you don't want to forcefully do it, you can just put the key in the ignition and start the wiper cycle. Once the wiper goes up, you can simply turn the key to the "off" position, and they will lock in place.
Now that you can easily access the wipers, it's time to thoroughly clean them to prevent the rubber from degrading. You should also park your car in a covered area if possible to prevent the rubber from deteriorating influenced by the sun.
Best ways of cleaning the wipers
With the wipers lifted, you can first visually inspect their condition. If there are no cracks and the rubber seems fine, it's enough to just clean them with a microfibre cloth. You soak the cloth in water and it should be enough to clean the wipers if they are just slightly dirty.
However, if they need a thorough cleaning, you can use white vinegar or denatured alcohol. Using white vinegar or denatured alcohol to clean the entire wiper can effectively remove all the dirt and debris.
It's enough to go over the wipers once in case the wipers are slightly dirty, or until there's no dark residue left on the cloth. Make sure to clean them thoroughly on both sides for the best result.
Once you are finished with the wiper blades, it's time to also clean the hinges. This is especially important if your wipers stutter and cause vibrations once you turn them on. It's best to clean the hinges with water and soap and make sure that you've washed away the soap before attaching the blades again.
By cleaning the hinges and the blades, you should get rid of the bothersome noise and vibrations when the wipers are on. It should also help remove the streaks combined with cleaning the bottom windshield zone.
Getting silicone-based wiper blades can help
One final piece of advice considering the longevity of windshield wiper blades is to get a silicone-based wiper blade. They tend to last much longer than rubber-based blades, and with proper maintenance – these can last for years.
The silicone-rubber combination is more durable and it's even more flexible than just a rubber-based blade. It might cost a bit more upfront, but you can save money in the long run as you won't have to change them with new blades so frequently.
Our take
If you've been wondering "how long do windshield wipers last" this guide hopefully provides a detailed answer. Rubber wiper blades aren't the most durable kind out there, but even silicone blades tend to wear off if you never clean them.
So, if you want your wipers to last as long as possible, it's best if you clean them with white vinegar or denatured alcohol every once in a while. It's not enough to clean the blades alone either, so make sure to also go over the hinge area. Finally, cleaning the dead bottom of the windshield where the wipers are placed will prevent them from picking up dirt every time they descend.
How long do wiper blades last on average?
Wiper blades last between six months and a year on average, but they might last a while longer if you properly clean them every few weeks. Silicone-based wiper blades can last a couple of years with proper maintenance.
How often should windshield wipers be replaced?
Windshield wipers should be replaced every six months to a year, or as soon as you notice them leaving streaks and skipping parts of your windshield.
How do you know when wiper blades need replacing?
You can know that your wiper blades need replacing once they start stuttering and creating vibrations as you turn on the wipers. Also, they might skip parts of your windshield and leave wet surfaces, as well as produce bothersome squeaky noises.