Continental ExtremeContact DWS06 review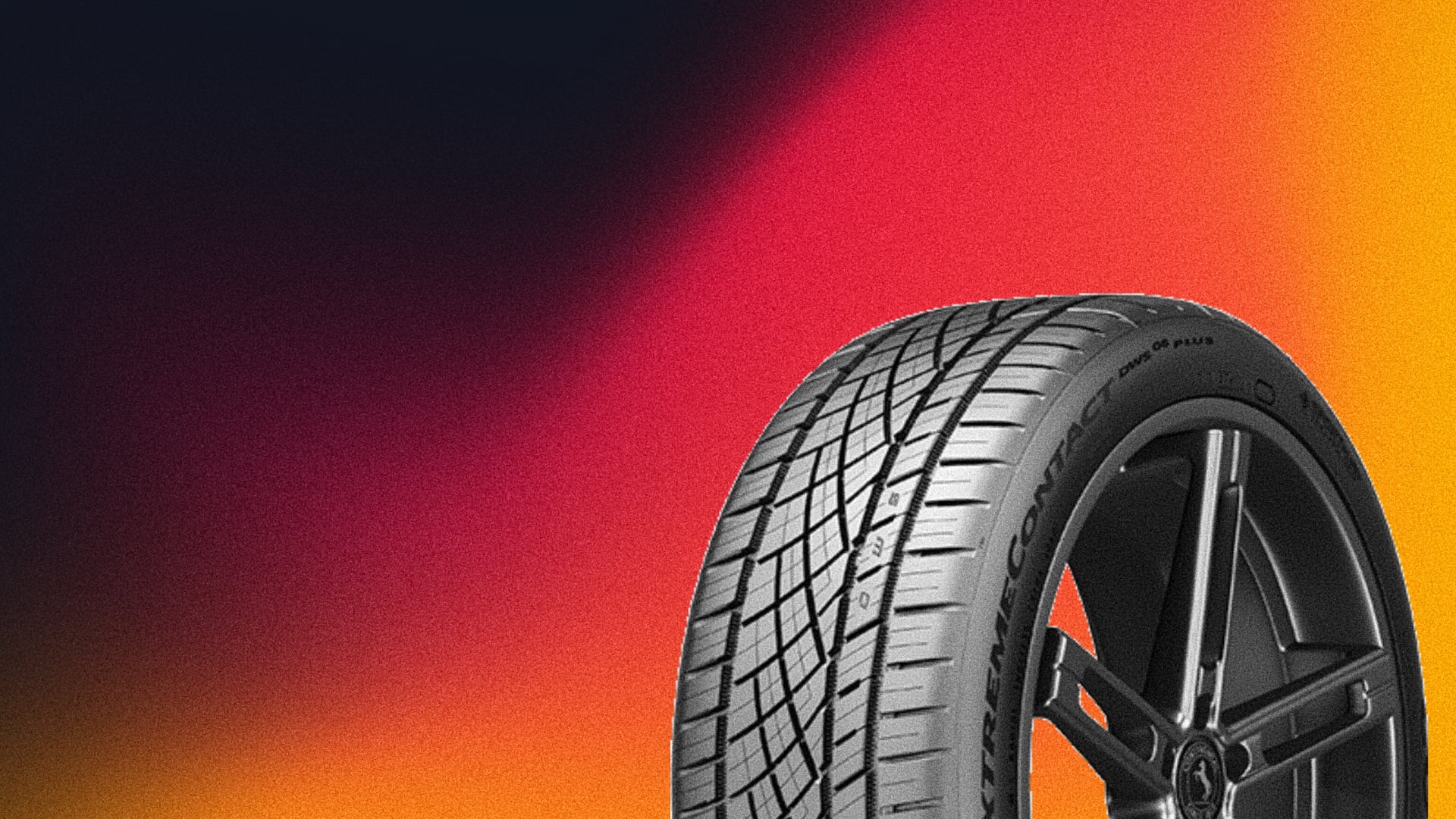 If you are looking for a set of high-performance tires with all-season traction, Continental offers a perfect solution. We'll go over the main features of their UHP tires in this Continental ExtremeContact DWS06 review.
Join us as we set out to explore the tire's true value, features, performance, and expected tread life. We'll also measure the traction in different road conditions, so you can get a clear picture without having to test these yourself!
Recommended
Continental ExtremeContact DWS06
Continental ExtremeContact DWS06 offers a confident grip on dry and wet even at higher speed, and allows exceptional cornering stability for an ultra-high performance tire.
REREV may receive a commission for purchases made through links on our site. Learn more.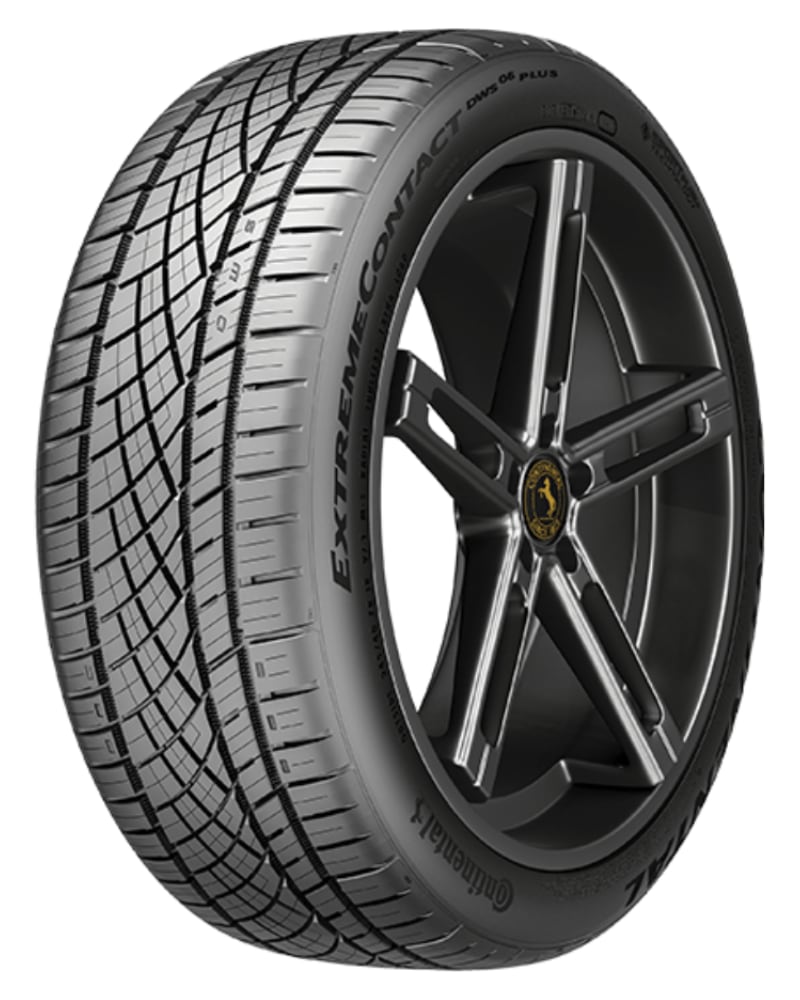 Why you can trust REREV's tire reviews: Our automotive expert researchers analyze tire specs, customer feedbacks and reviews from credible sources. This thorough analysis provides accurate information about tire performance, helping you make the best choice. Find out more about how we evaluate tires.
Key technologies
From the first moment you lay eyes on Continental ExtremeContact DWS06, you'll see their unique tread pattern. The DWS in the name refers to their traction in dry, wet, and snow, making these a perfect all-around tire set.
They also handle high speeds quite well and fit on performance cars. That being said, let's take a look into some of their main features:
Micro-grooves for higher grip in snow
Deep multi-directional grooves for dispensing water
Chamfered edges
Advanced rubber compound
These tires are made for all-season traction, after all, so let's start with the features that affect their wet and snow performance. If you look deep into the treads, you'll see small micro-grooves that greatly improve snow traction and prevent sliding or long braking distances.
Tread grooves are a whole other story, as there are three wide circumferential grooves combined with some center rib grooves that spread in all directions. Because of this, you'll get an improved wet traction performance as the water instantly gets dispensed away.
Another feature worth mentioning is the Chamfered edge technology. Chamfered edges help in dry traction by increasing the grip of the edges, while an advanced rubber compound keeps the tire's temperature optimal in all weather conditions.
The material includes additional silica and silane compounds that add up to all-season traction and a refined driving sensation.
Safety features
Continental ExtremeContact DWS06 tire is made to provide a complete grip on the road in all weather conditions. One of the main goals of the manufacturer was to develop a tire with a tread pattern that prevents hydroplaning.
These tires have multi-directional grooves that dispense the water to keep your car with a firm grip on the ground. These water channels lead the water away from the pressure points, leaving your grip intact, so not even slight sliding is possible.
Speed ratings
These are high-performance tires, and the speed rating confirms their stability at high speeds. You can find Continental ExtremeContact DWS06 tires with a "W" speed rating, which means you can drive up to 168mph and still maintain the highest stability and handling precision.
The tires are also capable of withstanding slightly higher speed, but you might feel some road vibrations, so it's best to keep it within the speed rating range. It all adds up to the intention that Continental had to make a quality set of all-season tires for all weather conditions and extremely high performance.
Treadwear and durability
In terms of tread life, these tires will have you covered for high-performance and all-season driving up to at least 50,000 miles. So, if you are like an average American driver and pass about 14,000 miles per year, these should last for at least 3 years.
It's what can be expected from a UHP tire as you can't think that those will last forever. Still, Continental included a clever wear gauge to help you track your tread life and we find it quite useful in the long run.
Maintenance indicators
You can expect Continental to include some wear gauges that are not just the industry-standard warnings on the final 2/32 inches of tread, and they didn't disappoint this time either.
If you take a close look at the tire, you'll spot the DWS markings and these will tell you how your mileage affects the traction. Once the letter "S" fades, the tire loses that tread segment that adds up to snow traction.
The same goes for "D" which stands for dry traction, and "W" which stands for wet traction. Once all of the markings have faded, your ExtremeContact DWS06 tires are worn-off and it's time for a replacement.
Traction performance
After getting to know a bit more about the general benefits of these tires, it's time to head to a traction test. Let's see just how good these tires are when it comes to different weather conditions:
Wet traction performance
Testing the wet traction was a primary concern of our team, as these are promised to be one of the best high-performance tires on wet roads. Indeed, the Continental ExtremeContact DWS06 tires behaved impressively on wet roads, making the handling precise and braking distance short.
Those odd-looking central grooves work together with lateral grooves to lead the water away, so driving with these beauties mounted on wet roads almost feels like on the dry. You'll feel safe, stable, and equipped to handle even higher speeds confidently when it rains.
Dry Traction Performance
While the performance of these tires on wet roads was impressive enough, dry traction performance might be a bit lower. They still give you a comfortable and refined experience with extremely precise handling, but the overall feel leans toward a touring tire.
The road feeling isn't as hard and direct as you would expect to form a UHP tire, and this doesn't have to be a bad thing necessarily. You can still tackle high speeds, only with greater comfort and without that much of a direct connection with the road.
Snow traction performance
To give you a complete overview, we also tested the tires in the snow and they handled it beautifully. It's mainly due to the micro-grooves that grip the snow and create a biting surface without any sliding.
They aren't as good as dedicated winter tires, but you should be able to handle light snow and snowy roads without any stability or safety issues. You'll also see the tiny sipes that spread across each tread block and they make additional biting edges on these tires.
Off-Road traction performance
In terms of taking a detour off the road, these tires don't handle it so well. You might be able to drive slowly over some gravel or smaller rocks, but it's not a good idea to get these rolling over extreme off-road surfaces.
It's just not what they are made for, and you don't want to damage the tread pattern by taking such a risk.
Noise and comfort
Continental ExtremeContact DWS06 tires make a great job of reducing road vibrations and cabin noises to a minimum. The driving sensation is comfortable and refined, and as we mentioned in the test of dry traction performance – it almost seems like a touring tire.
You'll have an easy time talking to your passengers and enjoying the ride, while also having some serious performance potential.
Competitors and alternatives
Truth being said, it's not an easy task to find a worthy competitor for this high-performance tire. With such a comfortable driving feel, high-speed limit, and great wet traction, these tires only have a few proper alternatives:
Yokohama Advan Sport AS
Bridgestone Potenza RE980 AS
Price range
For the qualities they offer, these tires aren't exactly expensive, but they rather fit in the moderate price range for performance all-season tires. With sizes spreading from 16″ to 22″, the price can also vary greatly.
For instance, you can find a single 16″ tire for around $145, while a 22″ tire costs around $290. If you find it to be a bit over the budget, don't forget to check out the rebates and discounts to grab these at an acceptable price.
Warranty
By choosing these tires for your new UHP all-season set, you'll also get the benefits offered by Continental's warranty policy. It includes a 50,000-mile warranty, along with a free trial period of 60 days.
What's more, you can also rely on 3-year flat tire roadside assistance and a 12-month road hazard warranty. So, if your tire gets damaged or punctured while on the road, you can get a new substitute tire within the first year of use.
Cars compatible
Given the speed rating, these tires are ideal for owners of sporty coupes and high-performance luxury sedans. These are some of the cars that make a perfect fit with these UHP tires:
BMW 235i
Chevrolet Camaro SS
Hyundai Genesis Coupe
Subaru Impreza WRX
Mitsubishi Lancer Evolution IX
Infinity G37
Toyota Camry
Toyota Avalon
Mazda Mazdaspeed 6
Nissan 370 Z
Ford Mustang
Honda Accord
Our take
With these tires mounted on your coupe or saloon, you'll get a perfect blend of high-performance driving with exceptional comfort and noise isolation. With the tiny grooves that increase snow traction and large lateral grooves for water dispensing, you'll have an easy time driving around in any type of weather.
If you are still wondering whether to give these a chance, we advise you make them one of your top-priority picks.