Dodge 6.1L (370 cu in) firing order — what is it?
A closer look reveals the craftsmanship of the Dodge 6.1L firing order.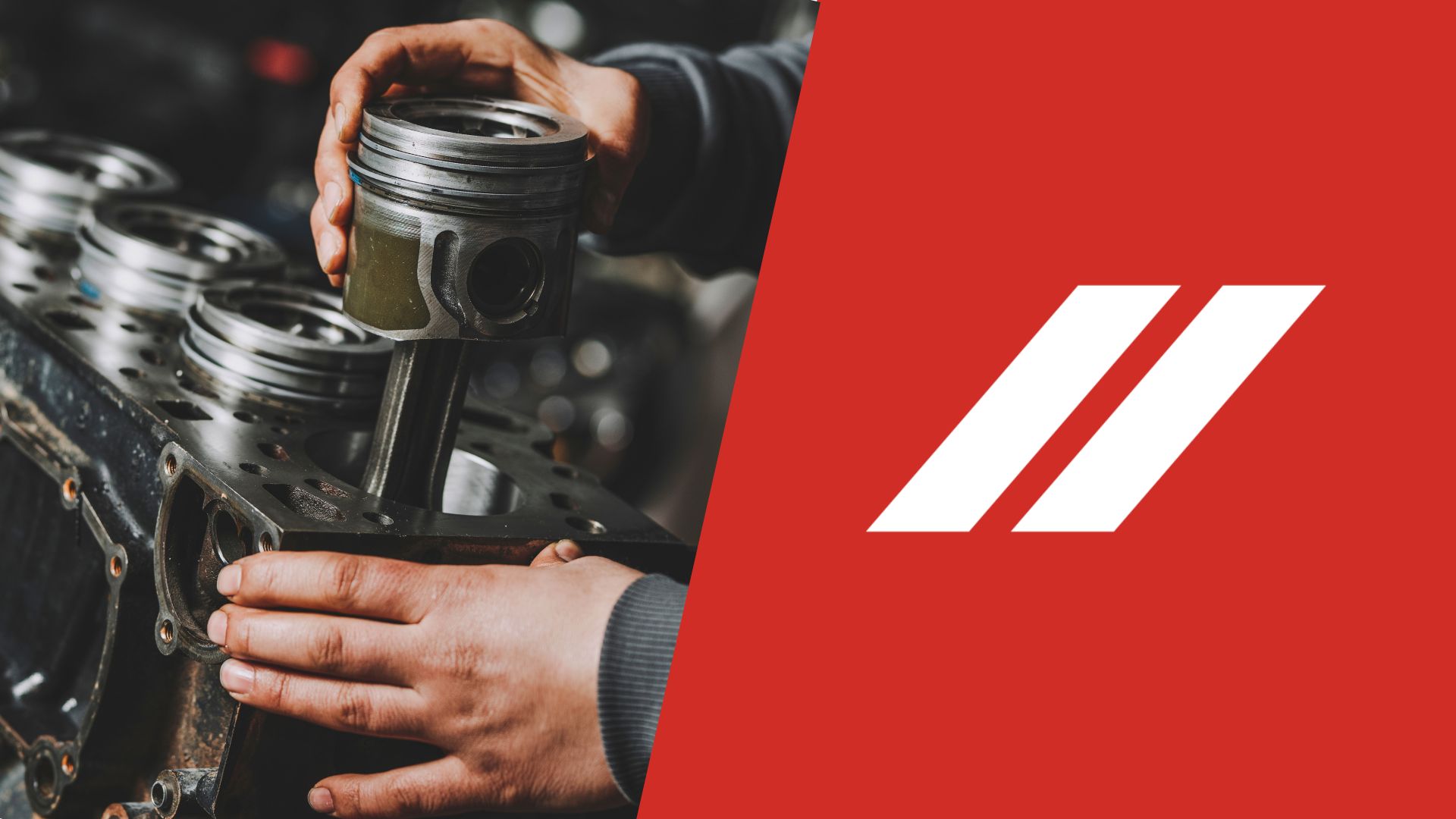 As one of the most reliable HEMI V8 engines, the 6.1-liter introduced in 2005 had quite a run in several Dodge SRT vehicles. It's a rather simple engine based on the previous 5.7-liter HEMI V8, but there are some significant differences between the two.
That's why the Dodge 6.1L (370 cu in) firing order can be somewhat confusing to drivers looking for differences between these two. If you've found yourself in a situation where your HEMI V8 needs some checking, this guide will provide you with all the answers.
Dodge 6.1L HEMI firing order
We won't waste any of your time so let's start with the most important thing – the Dodge 6.1L HEMI firing order is 1-8-4-3-6-5-7-2 and this firing sequence repeats on previous and the following generations of the HEMI V8.
However, this one is a bit different since it comes with an aluminum cylinder head and a cast iron cylinder block. While this means it can handle high revs and even bolt-ons, the engine itself is prone to developing misfires over its life course.
It's nothing dangerous and it can even be caused by a dirty spark plug. Still, you have to check it out ASAP to prevent more serious issues like gasket leaks. To examine the cylinders and spark plugs, you'll need to combine the engine's firing order and cylinder layout since it gives you a sense of cylinder positions.
Dodge 6.1L cylinder diagram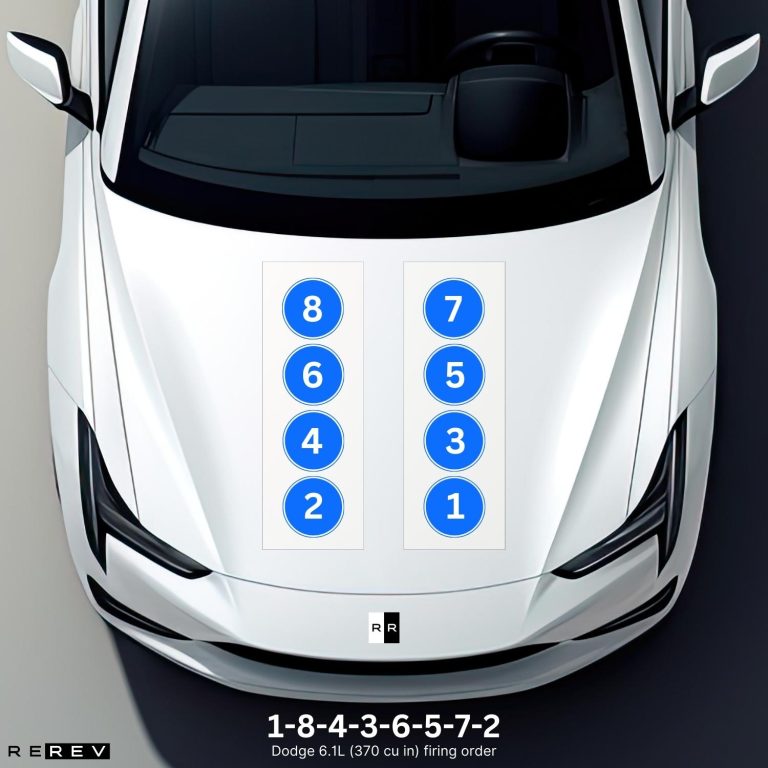 A relieving fact is that this engine is based on the same engine block as the previous 5.7-liter HEMI. So, the V8 engine is divided into two cylinder banks, one on the driver's side, and one on the passenger's side.
The cylinders are numbered from the front end of the engine towards the rear, going 1, 3, 5, and 7 on the driver's side. On the other hand, the passenger's side cylinders are numbered 2, 4, 6, and 8, so the first two cylinders are placed on each side towards the radiator.
The first cylinder is a bit more inclined forward, and that's how you'll recognize it. Cylinder numbering is very important for this engine since you can use the firing order and check each cylinder's plug wire and distributor connection.
Dodge 6.1L vehicle applications
The 6.1-liter engine was used from 2005 to 2010, and in that period it was used in both Dodge SRT vehicles and some Chrysler models. Here's a complete list:
Chrysler 300C
Dodge Magnum SRT-8
Dodge Charger SRT-8
Dodge Challenger SRT-8
Jeep Grand Cherokee SRT-8
So, if you own any of these vehicles produced from 2005 to 2010, you'll know that the firing order to use is as we disclosed.
Our take
If you ask for our team's humble opinion, the 6.1-liter HEMI V8 is a pretty solid engine without many known issues, at least when it comes to those that could lead the engine to blow up. However, you may experience some misfires over the years, and if that happens you'll now know what to do.