Brake fluid definition and meaning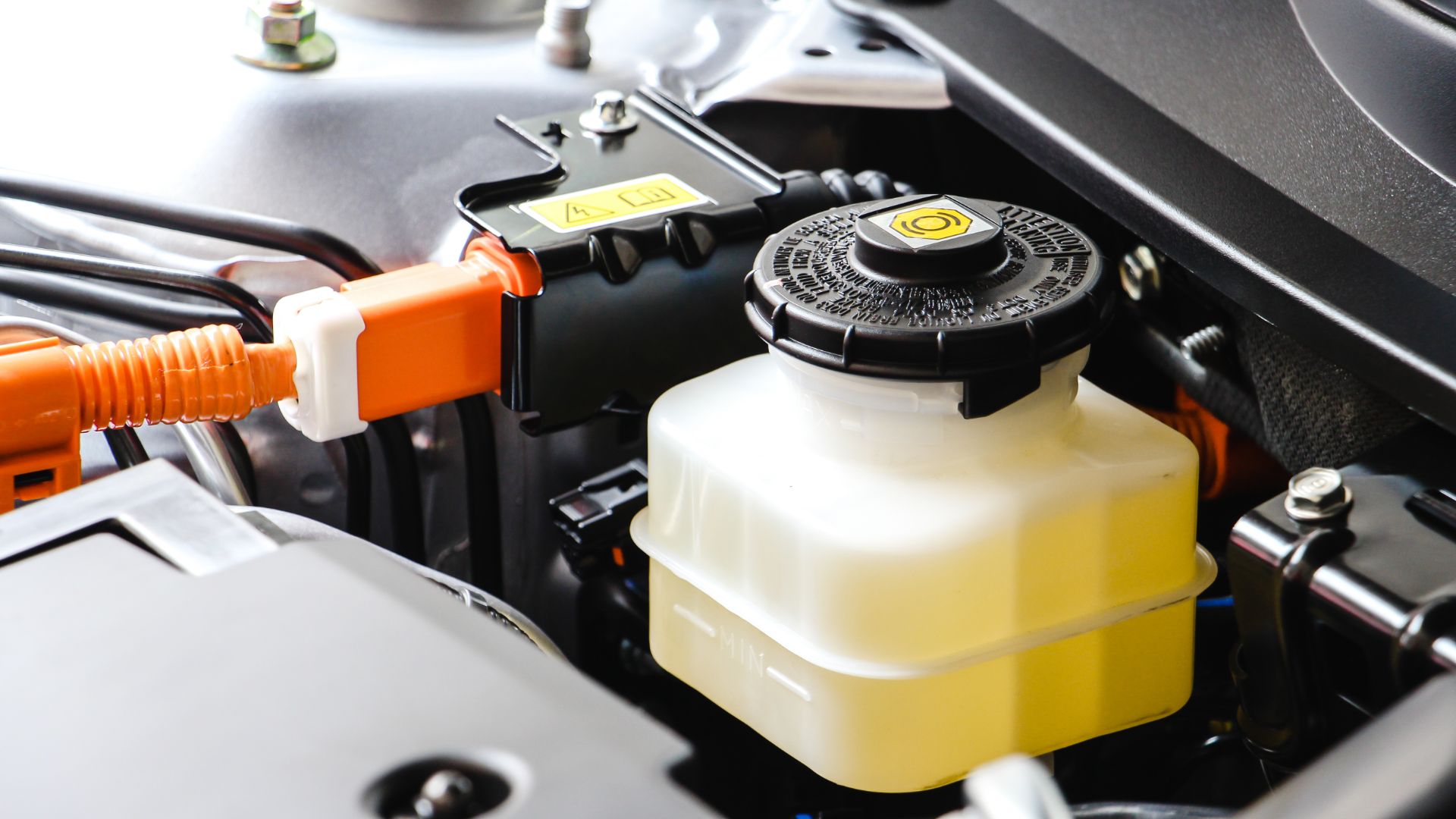 Brake fluid is a hydraulic fluid used in brake systems. It transfers force from the pedal to the brakes, and also provides a way for the heat generated by braking to be dissipated. Over time, brake fluid can become contaminated and lose effectiveness, so it needs to be replaced periodically.
If your brake fluid is low, it can cause a number of problems. For one, it can lead to decreased braking performance. This is because there's less fluid available to transfer force from the pedal to the brakes. Additionally, low brake fluid can cause the brakes to overheat. This can lead to brake fade, which means the brakes won't work as well when you need them most.
If you continue to drive with low brake fluid, it can cause severe damage to your braking system. The pads and shoes may wear out prematurely, and the rotors and drums could be damaged as well. Additionally, you could experience complete brake failure.
One way to tell if your brake fluid needs to be replaced is by checking the color. Fresh, clean brake fluid is usually a light amber color. If it's dark brown or black, that's an indication that it's time for a change. You can also have a professional inspect your brake fluid during routine maintenance.
Another way to determine if you need new brake fluid is by looking at the level in the reservoir. If it's low, that means you may have a leak somewhere in the system. A leak can be caused by any number of things, including worn seals or cracks in the lines. It's important to get any leaks fixed as soon as possible, as they can lead to more serious problems down the road.