Hyundai Santa Fe years to avoid — most common problems
Recognize the crucial years to avoid when considering a Hyundai Santa Fe.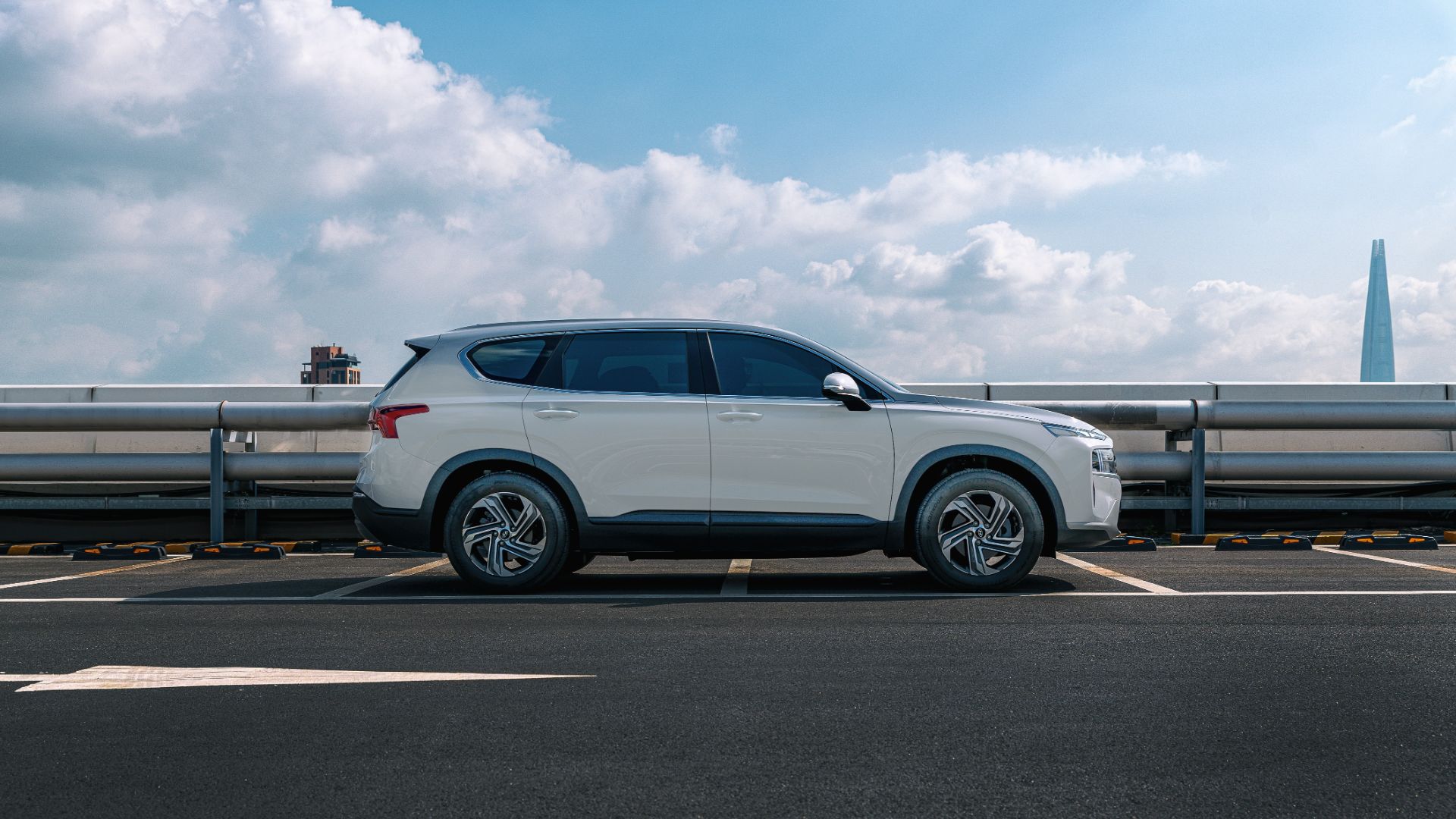 The selling point of Hyundai's Santa Fe is its inexpensive nature. Its price tag does not adequately reflect its range and quality of features for even its standard trim. You get a spacious, good-looking and luxurious midsize SUV for an affordable price.
Despite Santa Fe's success in providing a standard vehicle that contains features that you only find in advanced trim options for other cars at an affordable price, some of its model years are best left untouched. This article shows which Hyundai Santa Fe years to avoid, why, and which models to consider during a purchase.
Why you can trust REREV's advice on which car model years to avoid: Our car experts look at official data, ask real drivers what they think, and talk to experienced mechanics to make sure our list is useful. This reliable info can make buying a car easier for you. Want to know how we do it? Find out more about our research methodology.
Most common Hyundai Santa Fe problems
Hyundai Santa Fe stands apart from a lot of vehicles within its price range for not only the features it offers but its reliability. However, it also has its list of problems, and below are the most common issues you should expect on a Santa Fe.
Faulty speakers
Some drivers are fine with faulty speakers as they often do not subtract from the drivability of a vehicle. However, others find it inconvenient as it reduces the level of comfort they like in their ride.
The Santa Fe models most notorious for having this problem are of the 2008, 2009 and 2011 to 2017 years. Drivers reported that the issue typically occurred roughly after 50,000 miles.
Features like navigation, telephone, radio and entertainment get disrupted by this issue. The most efficient solution to this problem is a hard reset to get the speakers functioning normally again.
Transmission problems
The kind of transmission problems Santa Fe encounters is mild compared to what other vehicles face, but it affects road performance negatively. Drivers reported that the transmission stuttered wildly before the car got warmed up.
You are more likely to experience an acute version of this issue in the 2001 to 2004 models. It affects both front-wheel and all-wheel transmission variants.
Hesitant acceleration
Many Santa Fe drivers have encountered hesitant vehicle acceleration at some point, which is most severe for those who used the 2017 model.
According to user reports, the issue usually starts as early as 1,000 miles. It was prevalent in most driving modes but happened more often when the car was in ECO mode. If you are driving a 2017 Santa Fe, it will help if you are wary of the issue and be careful when rolling down a steep road or approaching traffic, as it is a significant cause of accidents and crashes.
Stalling engine
The engine of some Hyundai Santa Fes was reported to stall or stop working in the middle of a ride. It also affected speed, causing some vehicles to not move beyond 10 miles per hour. The leading cause of this issue is a problem with the crankshaft sensor.
The 2014 Santa Fe is the model most affected by this problem, making it a significant threat. In response to the complaints, Hyundai issued a technical service bulletin in 2019 to help deal with the exception issue. You can resolve the problem by replacing the crankshaft sensor with one from the aftermarket, which costs less than $100.
Airbag problem
2004 to 2006 and 2010, Santa Fe models have the most issues with airbags. The airbag lights glowed regularly, signifying a problem with the system that would most likely cause the airbag not to deploy when needed. The issue could also cause accidental deployment, especially when children throw tantrums in the front passenger's seat.
Hyundai had to recall several units to the tune of thousands for servicing. They updated the airbag software, ensuring the airbags were only deployed when necessary.
Chipping and flaking paint
After about 70,000 to 90,000 miles, drivers complained of paint chipping off the vehicle or flaking in the most severe cases. There was no explanation for this issue, and was more common in the 2004 and 2009 models.
The cost of dealing with this issue depended on the extent of the damage and cost about $2,800, and it made many Sante Fe owners consider the ceramic coat benefits to protect the paint. No part of Santa Fe's surface was free from this peeling of paint, making it compulsory that drivers got a paint correction and repainting.
Engine failure
The engine problems that Santa Fe develops sometimes are the most challenging and expensive to address out of all of the issues the vehicle is prone to develop. It was very bad for the 2012 and 2013 models to the point where an engine replacement was compulsory after only 80,000 miles.
It is a complex problem as the engine is known to stop suddenly in the middle of nowhere. For a driver who was cruising at high speeds on a highway, it could prove fatal by causing an accident.
Hyundai claims that some specific problems in its configuration cause the issue. The recalls Hyundai issued were insufficient to soothe drivers, as they filed a class-action lawsuit against Hyundai when the case proved widespread.
Faulty fuel level sensor
Santa Fes are known to sometimes have problems with its fuel system, especially with the fuel level sensor. The 2007 and 2008 Santa Fes were most affected by this issue, with the 2008 model being the worst hit as the issue usually starts after 85,000 miles. The 2007 model usually waited until 100,000 miles before it began developing the case.
Due to the fuel level sensor problem, the fuel gauge would give inaccurate fuel readings, causing the check engine lights to get illuminated. The wrong reading caused many drivers to get stranded as they suddenly ran out of gas without realizing it. The best solution to this issue is replacing the fuel level sensor with one from the aftermarket, which costs less than $80.
Malfunctioning ABS module
The role of the anti-lock brake system module is to process information from the hydraulic brake system and wheel-speed sensor to ensure a wheel does not lock up and start skidding by releasing the braking pressure. A malfunctioning ABS module causes the brakes to behave differently and lock up even under standard braking, and you can recognize it with the ABS light turned on. The issue was most severe in the 2013 model, in which Hyundai had to recall over 150,000 units.
Which Hyundai Santa Fe years to avoid?
It is usual for a vehicle to have joint problems, which you should look out for during usage. However, some models contain these problems in their most severe forms, making them inconvenient and hazardous. Here are the Hyundai Santa Fe years you should avoid.
Third-generation Santa Fe (2013 and 2015 model years)
The third-generation Santa Fes could have done better in terms of reliability. They had a lot of drivers levelling complaints, mainly about the engine.
The 2013 model had drivers battling many engine problems, such as oil leaks, weird engine noises, jerking, engine failure, turbocharger failure and metal debris buildup. While there was no recall specifically for these engine problems, Hyundai recalled some of the 2013 models for a fuel level sensor and premature bearing wear fix.
On the brighter side, the issues the 2015 model predominantly had were less severe than in 2013. They were primary cases of stalling engines, broken interior components and noise from the steering column. Nonetheless, these two vehicles in this era are best avoided to ensure you do not get caught in an unfortunate scenario.
Third-generation Santa Fe facelift (2017-2018 model years)
The main highlight of Santa Fe's third-generation facelift is efficiency. And despite the work Hyundai put into it, the 2017 and 2018 models did not deliver as expected. Instead of promoting efficiency, they were more of a safety hazard, prone to crash at any time due to engine problems.
Drivers complained of the poor transmission the 2017 model came with, which made driving the vehicle up a hill a considerable risk as it was prone to falling backwards. However, this issue differs from the 2018 model, which had the most severe engine problems.
The cause of the problem is attributed to a manufacturing defect that mainly affected the Sports trim. Hyundai may have incorrectly manufactured the front coil spring, which fractures under specific loads during a ride, causing the tire to be punctured and making the driver lose control.
Before any of these models could be sold, dealers have to inspect and replace the engine of affected vehicles for free. In addition, the front coil springs on the Sport trim had to be returned for free before they could be replaced.
Best Hyundai Santa Fe years
Hyundai Santa Fe is renowned for its reliability which is highly demonstrated in some of its models. Below are the best Hyundai Santa Fe years you should consider.
2001 Hyundai Santa Fe
2002 Hyundai Santa Fe
2003 Hyundai Santa Fe
2006 Hyundai Santa Fe
2016 Hyundai Santa Fe
2019 Hyundai Santa Fe
2020 Hyundai Santa Fe
These model years have minor complaints and manufacturing defects. They have the best reliability ratings for their era and provide a seamless performance. The latest Santa Fe comes packaged with the latest technologies and innovations to continue with its initial motive of creating optimum comfort and ease for its driver and occupants.
Is the Hyundai Santa Fe worth buying?
The Hyundai Santa Fe is a fantastic SUV and is worth your money. Its abundant features, even for its standard trim, and its affordable price attracts prospective drivers to it. Even more impressive is that these many features work fine together without many complaints.
Santa Fe holds its value well and is a good investment for drivers who resell vehicles. On average, the Santa Fe would last between 150,000 to 200,000 miles, and with the proper maintenance culture, you can make it last much more.
Which year is the most reliable Hyundai Santa Fe?
The 2019 model year is the most reliable Hyundai Santa you can find. It offers the most safety features, comfort, an incredible suspension system and pleasing aesthetics.
What year Santa Fe has engine problems? 
The 2018 Santa Fe had the most severe engine problems. Their engine problems pale compared to the 2012 and 2013 models, which also suffered from the most engine problems.
Which old Santa Fe should I avoid when purchasing one from the used market? 
Avoid 2012, 2013, 2014, 2017 and 2018 models when buying a used Santa Fe. These models experience engine and transmission issues at low mileage, making you spend on costly repairs just months after purchasing the vehicle.
How many years can the Hyundai Santa Fe last?
You can use the Hyundai Santa Fe for nearly 15 years before needing any expensive transmission or engine repairs or replacements, depending on your model. You can make it last longer by finding and incorporating the proper maintenance routine and practices with careful consideration of the common issues the vehicle is bound to face.