Kia Rio years to avoid — most common problems
Learn about the Kia Rio models you should steer clear of for a hassle-free car ownership experience.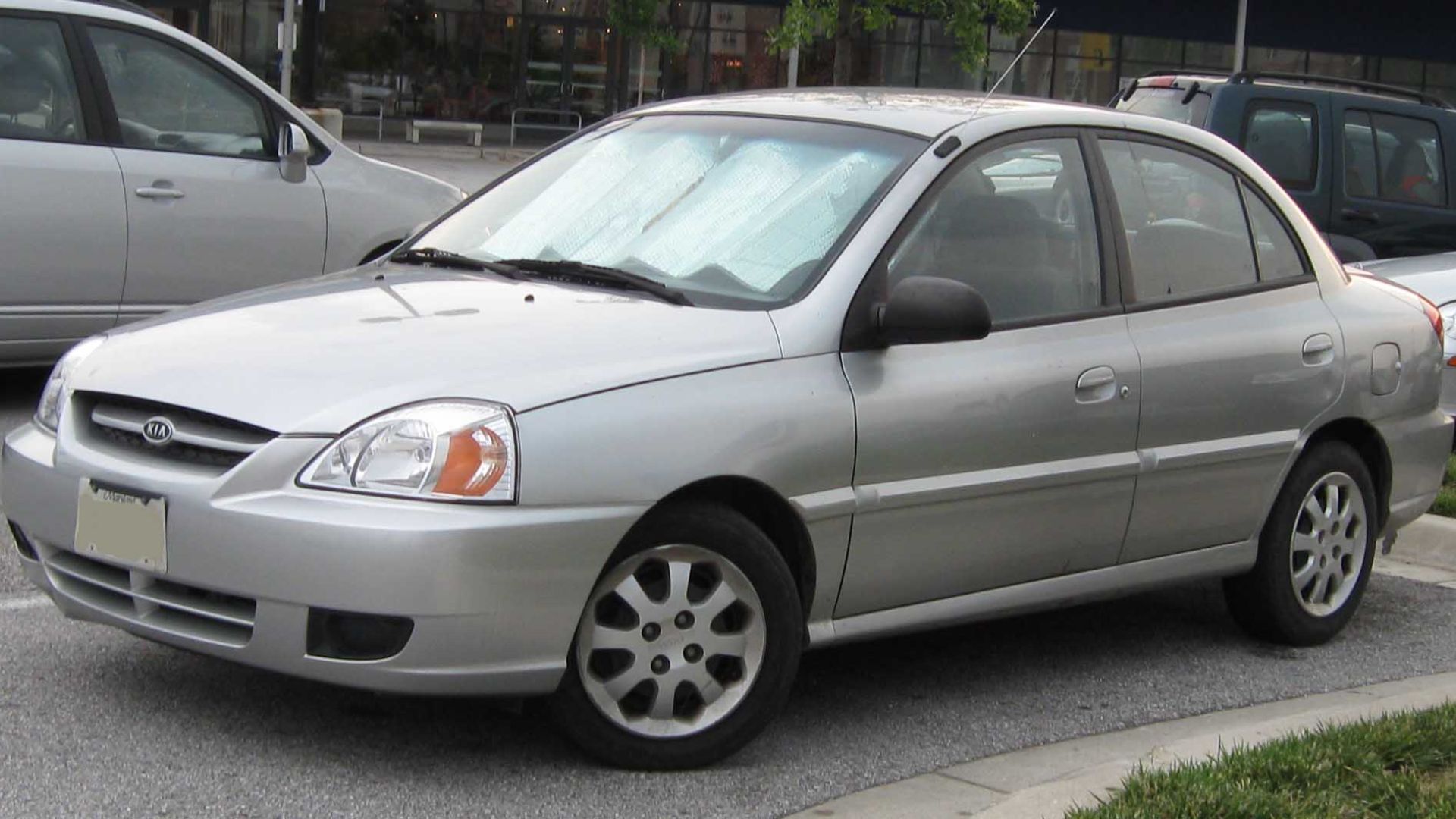 Kia is known for making affordable cars that bring the most value for money, and that's the goal with which they created the Rio back in 1999. Over four years of production made the car one of the longest-lasting Kia vehicles and it went from a 3-door subcompact hatchback to a five-door hatchback and even a compact sedan.
Now in its fourth generation, the Rio represents one of the most affordable new cars you can buy in the US, and used models are getting more and more attractive to drivers. Still, many drivers wonder about the genuine reliability of the car and this guide will help you figure it out as we go through Kia Rio years to avoid as well as common problems.
Why you can trust REREV's advice on which car model years to avoid: Our car experts look at official data, ask real drivers what they think, and talk to experienced mechanics to make sure our list is useful. This reliable info can make buying a car easier for you. Want to know how we do it? Find out more about our research methodology.
Most common Kia Rio problems
Kia made a huge success with the Rio since it's a car that sold well in the US, Europe, and Australia. Over the years, there were some models that weren't exactly as reliable as the ones that didn't receive many complaints. We wanted to let you know about the most common issues that this model comes with to help you pick the most reliable model year.
That's why we'll start with one of the most troublesome issues of them all – the engine problem. Namely, Kia Rio struggled with engine problems in different generations and drivers complained about the unusually loud engine noise.
Owners complained about rough idling and similar engine-related issues including the matter of reduced power output and poor acceleration. Early model years of the Rio were affected by the fuel leakage problem and there's also the brake master cylinder issue that concerned more recent models.
Finally, there's a situation with the steering column that caused difficulties steering the car and that increased the risk of accidents. Luckily, Kia issues official recalls to settle most of these issues, but it still doesn't hurt to get a bit more insight into these.
Engine-related problems
It's a common report by Kia Rio owners that the check engine light simply pops up on the dashboard and keeps glowing for some time. This issue was tough to diagnose and it was mostly followed by erratic rev raises and rough idling, as well as misfires and loud noises even on a low RPM range.
These were all categorized as symptoms of bad spark plugs and the worn-off spark plugs were mostly behind the engine problem. We say mostly because the check engine light sometimes kept on glowing even after the spark plug replacement, which led to owners believing that the issue is caused by faulty ECU readings.
The good thing is – spark plug replacement isn't as expensive as serious engine faults and it's the easiest fix for engine-related issues. On the other hand, drivers reported that the spark plugs kept wearing off even after replacements, and that's a more serious cause for concern if you have to frequently replace them.
Fuel leaking issue
Back in 2004, Kia issued an official recall that affected the owners of the 1999 to 2004 model years. It was centered around the fuel leakage problem that was quite common at the time. As it turns out, the fuel leaking issue was mostly caused by the faulty fuel inlet nipple and this problem often grew into a bigger issue.
Namely, the issue sometimes required repairs within the engine compartment and it also led to fire hazards. Because of the safety threat that it represented, you shouldn't buy a used early-stage Kia Rio unless you are sure that the car has gone through the recall.
Brake master cylinder problem
Another issue that stands out among the Kia Rio models is the faulty brake master cylinder and this one is mostly present in newer Rio models. Kia luckily had a recall in 2021 which affected 2020 and 2021 Rio models. As it turned out, the master cylinder on these models was produced with a flaw – its edges could damage and fracture the oil seal, lowering the braking pressure.
Because of the lower braking performance, many drivers misjudged this issue as a symptom of a bad brake booster, but it turned out to be the master cylinder's fault. We can't stress enough how important this part is for the car's braking performance and your driving safety. So, make sure to check the barking system or see if the car has been through the recall if you wish to avoid having to deal with such trouble.
Steering column problem
Finally, the last issue we'll discuss here is the steering issue caused by the faulty steering column that was prone to breaking the connection with the rack. If this happens, you wouldn't be able to control the vehicle properly and that leads to an increased risk of a crash.
There's a small U-joint retention bolt that needs to be tightened to prevent this problem from happening, and it's at least good that this problem is quite easy to resolve.
Which Kia Rio years to avoid?
We get your concern – you may not be so eager to know everything about the existing problems that Rio comes with. Instead, you probably wish to know more about the most problematic years that you should avoid at all costs. So, we'll go through the problematic model years based on each Kia Rio generation that had problems to help you with the choice.
First-generation Kia Rio (2001-2004 model years)
The first generation of the Rio may be a bit outdated these days, especially if you go for the early model like the 1999 or 2000 Rio. However, these two at least don't have many reliability issues, which can't be said for the 2001, 2002, and 2004 model years.
The main problem with the first-gen Rio is the faulty fuel inlet nipple that led to fire hazards and fuel leaks which ended up with the powerful fuel scent in the cabin. So, it's best to avoid these initial model years and go for the second-gen Rio if you can afford one.
Second-generation Kia Rio (2007-2008 model years)
When it comes to the second generation of the Rio, things didn't get much better since different issues have arisen. These mostly include the loud engine noises and the check engine light that glows up on the dash without an apparent reason. Also, there were some transmission-related issues and buggy electronics.
The worst model year in the second generation is the 2007 Rio which had the most complaints over the years.
Third-generation Kia Rio (2011-2013 model years)
The third-gen Rio showed some advancements in particular model years, but the 2012 and 2013 models are among the worst-rated models yet. These are reported to have problems with various engines including the 1.4-liter and 1.6-liter gasoline powertrains.
Once again, the check engine light and spark plug issues were the most common ones, including some reports of faulty A/C units and dim dashboard lights.
Best Kia Rio years
While the fourth generation of the Rio had a few issues with the steering column and the brake master cylinder, the 2020 and 2021 models were much more reliable than the previous models. On top of that, these went through recalls in recent years and now make some of the safest options among Kia Rio models.
Besides these two, there are many other reliable Kia Rio model years, so here's a complete list:
2005 Kia Rio
2006 Kia Rio
2009 Kia Rio
2010 Kia Rio
2015 Kia Rio
2016 Kia Rio
2017 Kia Rio
2018 Kia Rio
2019 Kia Rio
2020 Kia Rio
2021 Kia Rio
As you can see, the most reliable first-gen models are the 1999 and 2000 Kia Rio, and if these are getting a bit outdated based on your preference, you can go with teh 2005′ second-gen model. The middle years of the second-gen Rio are also quite a mess, so it's best to skip those and go for the 2010 model that received the least complaints out of these.
When it comes to the third generation, you can go with a safe option in terms of the 2015 facelift, while the fourth-gen models are pretty much all reliable and safe to buy used.
Is Kia Rio worth buying?
Kia Rio is a decent subcompact car perfect for busy public roads, but it's not a reliable pick in all model years. It's worth buying if you go for the fourth-gen models or 2006, 2010, and 2015 models when it comes to previous generations.
However, there are some pretty bad model years like the 2007 and 2013 Kia Rio, so we hope that this guide will help you avoid those and head straight for the one that will leave you out of a repair shop.
What are the most common problems with the Kia Rio?
The most common problems with Kia Rio include engine issues that were mostly caused by premature spark plug wear, fuel leaks, and a bad brake master cylinder.
What are the disadvantages of Kia Rio?
The disadvantage of Kia Rio is that some models like the 2007 and 2013 suffer from various problems so these may not be the most reliable options.
How reliable is the Kia Rio?
Kia Rio is reliable in the model years that we listed as the best ones yet including all the fourth-gen models, but it's not so reliable if you go for a problematic model year like the 2013 one.