What does eco mode do? — all you need to know
Discover the benefits of eco mode and how it can improve your daily life.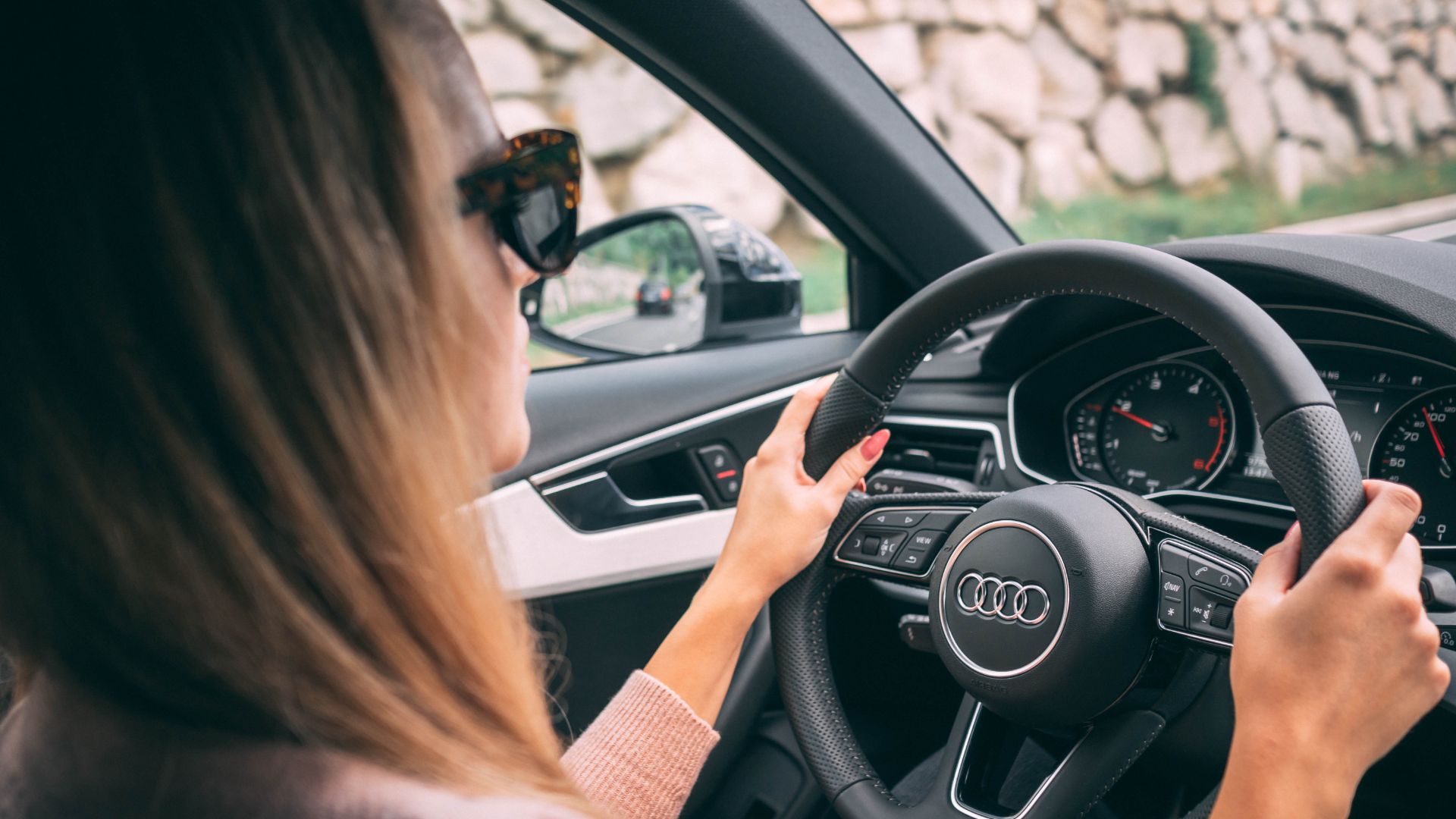 If you aren't a car expert or much of a petrolhead, you are probably unaware of the meanings behind numerous buttons you rarely use in a car. One such button is the "eco" or "eco mode" button, and while the name suggests its meaning, there's a lot to discuss when it comes to how this option works.
In this case, the big question is – what does eco mode do? The eco mode in your car lets your ride behave more economically by lowering fuel consumption and gas emissions. However, there are specific mechanics as to how this mode accomplishes these goals as you'll see from our guide.
About eco mode and how it works
These days, car manufacturers are making steady progress in letting you adjust your vehicle depending on the driving situation. That's the reason behind all those confusing markings and buttons all over the dashboard.
Two of the options regarding driving modes that are likely to get you confused are the S on a gear shift and the eco button. These two are quite important for driving style adjustment since the first one refers to sport mode and the latter to economical driving mode.
While you are most likely to run into the eco mode on relatively newer car models in higher trim levels, it's not a revolutionary technology. The eco mode is designed to deal with your car's systems in a way that reduces fuel consumption and lets your car run in a more environmentally-friendly way.
By clicking on this button, you can use the engine and transmission adjustment settings enabled by the manufacturer. It's mostly available for automatic transmission cars, so the shifter and the throttle response of the car will behave differently and let your car run with higher efficiency.
Running the engine on a different set of parameters
Now that we've scratched the surface of the eco-mode basics, it's time to get deeper into how it all works. You are probably aware that your car's engine operates with a certain air/fuel ratio which leads to proper combustion. In reality, it's a bit more complicated, since the engine control unit (ECU) uses parameters and measurements from a variety of sensors.
It uses information from the mass airflow sensor, throttle position sensor, and even the oxygen sensors in the exhaust to prepare a combustion mix. Based on the amount of air that goes through the intake, the ECU can inject the right amount of fuel for the most effective combustion.
However, this doesn't always mean the most economical combustion, since it lets the engine operate with an optimal level of throttle response. While using the eco mode, your engine's combustion will occur differently. The ECU will use a different set of parameters to let your engine run with an altered air/fuel ratio and throttle response.
So, it will waste less fuel, won't shift as hard as when driving in regular or sport mode, and won't accelerate so swiftly.
Mechanical aspects of the eco mode
There are two major mechanical systems that the eco mode affects in your car – engine operation and transmission. When the eco mode button is turned on, the engine will run on a different set of parameters and the throttle response time will get lowered.
This means that no matter how hard you push the accelerator, your car won't speed up as fast as you are used to. In addition, the eco mode also affects your car's transmission. With this mode turned on, the gear shifts will be as efficient as possible.
This means that the car's revs won't go as high as usual before an upshift. It also affects the ECU to measure the combustion ratio differently in the goal of the most efficient combustion. So, another benefit of this mode is that your car won't produce as many gas emissions, so it's also an eco-friendly way to drive.
Eco mode benefits and downsides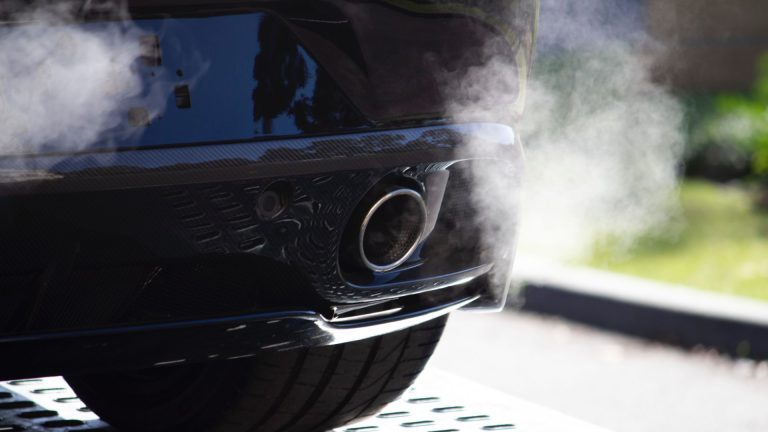 The eco mode in your car comes with a few extra benefits. First, you can expect a change in fuel consumption and get up to a 10% decrease in wasted fuel, which is quite significant in a long run. It's also great for saving your environment and it will make your car shift in a perfect way for when you don't need much performance.
On the other hand, not everything is so perfect, since eco mode reduces the throttle response of your car. This can be dangerous while driving at higher speeds and if you need instant torque to get out of an unpleasant situation.
Your engine won't work in a standard way that generates the maximum power at the peak RPM range, so it can be considered a downside. Either way, if you apply the eco mode depending on your driving situation, there's nothing to worry about and you can only get the benefits.
Situations where you should use this mode
There are certain situations where it's best to use the eco mode in your car and these mostly include situations where you don't need peak torque or performance. So, if you are cruising with an open road ahead and no reason to change lanes, you could try out the eco mode.
It's equally as effective if you are facing a traffic jam on city roads and driving downtown, so using this mode will reduce fuel consumption when roads are crowded. Any situation that doesn't require you to have full engine capacity performance-wise is good enough for using the eco mode.
Is driving with eco mode on longer trips bad for the engine?
There's a lot of misconception regarding the eco mode and its usage in a car. One of the most common ones is that it will harm your engine if you tend to use it for extended periods, or even most of the time while you drive. This is wrong since there hasn't been a documented case of a car's engine being affected by the eco mode negatively.
Of course, it's not wise to drive with the eco mode constantly turned on for other reasons. You'll inevitably have to push the throttle hard in some situations where you are trying to avoid accidents.
Either way, it's perfectly fine to use the eco mode while going on a long trip even if you let the engine run in this regime for hours. After all, peak performance is just one button click away since you can easily turn off the eco mode within a few seconds.
Our take
The question of "what does eco mode do" has been around ever since car manufacturers started adding driving modes in modern cars. Hopefully, this guide helps answer some of your main questions regarding this mode and how it affects your driving safety and performance.
Overall, it's a useful option for times when you don't need much power and torque and would cruise at a lower RPM range either way. With the eco mode turned on, you'll just save some more gas, so why not use it to have your car behave more economically?
What does eco mode do?
The eco mode in your car makes the engine run with a different set of combustion parameters, so it will waste less fuel and won't emit as many harmful gasses as while driving regularly.
Does eco mode actually save gas?
Yes, you can see a drastic reduction in fuel consumption while driving with an eco mode which goes up to 10% in difference.
Is Eco good for long trips?
Yes, eco mode is good for long trips as long as you don't need the peak power of your engine since the throttle response will be slower than usual with this mode engaged.
Does Eco mode make a difference?
Eco mode does make a difference in your car's fuel consumption and gas emissions, but it also reduces the power output and lowers the throttle response of the car.