Kia Sorento years to avoid — most common problems
Ensure a hassle-free ownership experience by identifying the Kia Sorento models to avoid.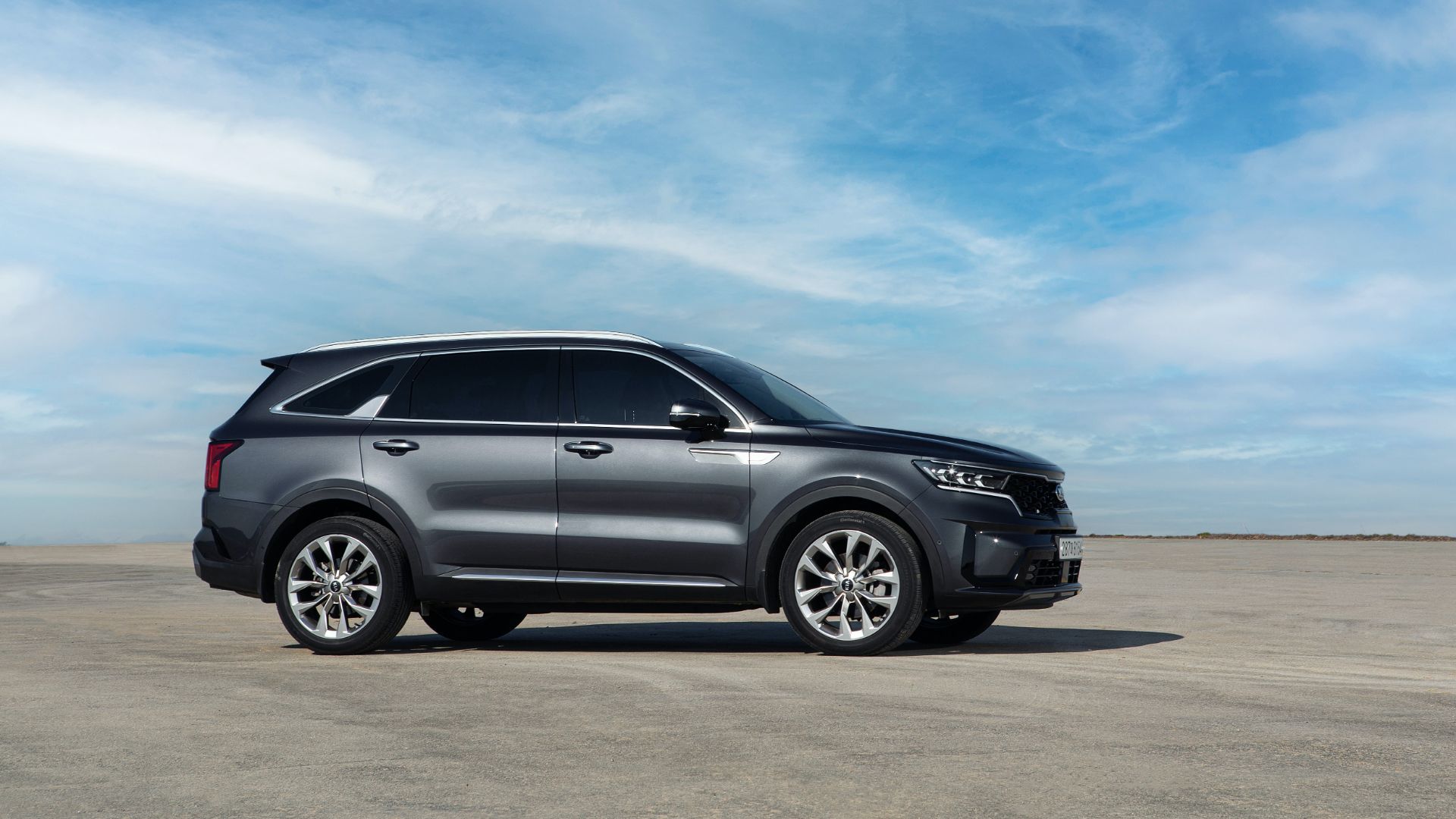 Kia Sorento is a vehicle that started as a compact SUV but then advanced to a mid-size SUV class with modern generations. It's one of the most popular Kia models, and it made its official debut on US roads in 2006. Ever since then, it became one of the favorite Kia models for US drivers, and the model has been in production for nearly 20 years, ever since its first appearance in 2003.
It now makes a great bargain for those looking for a family SUV with high reliability and a lot of space for family needs. However, there are some Kia Sorento years to avoid that you should be aware of before considering the model any further, so let's take a closer look.
Why you can trust REREV's advice on which car model years to avoid: Our car experts look at official data, ask real drivers what they think, and talk to experienced mechanics to make sure our list is useful. This reliable info can make buying a car easier for you. Want to know how we do it? Find out more about our research methodology.
Most common Kia Sorento problems
For all those years in production, Kia Sorento represented a solid buy in terms of build quality, cabin space, and longevity. Even so, some generations just kept piling up some crucial problems like engine failure or transmission faults.
Some minor issues that were reported for Sorentos include faulty door handles that only open from the inside, headlight bulbs burning out excessively, and electrical system issues. Some other minor issues included peeling body paint, and the steering column recall concerning the fourth-generation models.
Engine faults
The most severe problem that repeatedly happened to Sorento drivers is the engine problem. This problem included both the 2.4-liter and the 3.3-liter V6 engine, and it often resulted in a blown head gasket. Head gasket failure can be fatal for the engine since it won't be able to keep oil out of the cylinders.
This might cause oil to breach into the combustion chambers and burn out. On top of that, it causes the coolant to mix up with engine oil, and this usually results in a complete engine rebuild. Sadly, the head gasket problem isn't the only engine issue that Kia Sorento had in the second and third generations.
There's also the problem with the road bearing which often causes the rod to knock and the pistons to burst into the cylinder head. This problem also required an engine rebuild as the only solution, so it's one of the main downsides of the Kia Sorento.
Transmission problems
Besides engine issues, some Kia Sorento models faced transmission faults. It's yet another big problem for drivers looking to buy this car, and the most notable issue included a problem with a 2.4-liter automatic Kia Sorento from the 2011 model year.
The driveshaft had problems with excessive wear which resulted in increasing noises coming from the transmission. Over time, things got worse for most 2011 Kia Sorento drivers with these engine and transmission specifications and advanced into humming sounds.
Eventually, this caused transmission failures and a recall took place to change the output gear and fix the transmission fault issue.
Exterior and electrical issues
Improperly soldered electrical panels have caused quite a bit of problem for Kia Sorento owners, especially concerning the 2009 to 2011 model years. Bad electrical wiring in these models is known to lead to inoperable door handles, excessive headlight bulbs burning out, and issues with the control panel of the car.
These issues were more or less solved during the recall which took place in 2010 when the faulty panels and wiring in vehicles produced from 2009 to 2011 were replaced. So, if you are planning on buying a used second-generation Kia Sorento, you should at least consider recalled models.
Which Kia Sorento years to avoid?
The biggest problem that Sorento owners have experienced over the years is the issue with 2.4-liter and 3.3-liter engines. This problem was present in the fourth generation and some model years had it expressed more than others.
Besides the engine issues, electrical issues were known to cause headaches for drivers, so here are Kia Sorento years to avoid:
First-generation Kia Sorento (model years 2004 and 2006)
The first-generation Kia Sorento suffered from some serious issues including head gasket cracks, rod knock, and electric system issues. The 2006 model year was the first year of the car's import to the US, and it's sadly the one to avoid if you are shopping around for a first-generation Sorento.
Because of this, it's best to go for the 2007 and 2008 model years, and possibly avoid the petrol engine. There was a 2.5-liter diesel engine available for this generation, and it proved to be more reliable than a 2.4-liter and 3.3-liter petrol V6.
Second-generation Kia Sorento (model years 2011 to 2013)
The second generation of Kia Sorento was in production from 2009 to 2014 and the most common issues with this generation included the head gasket leak and electrical wiring issues. Early models of the second generation had been recalled to replace the electrical wiring, so it's possible to go around these issues by checking if the vehicle has been recalled.
However, the model year you should certainly avoid is the 2011 Kia Sorento, especially with a 2.4-liter petrol engine. This configuration received the most complaints from drivers since there were engine and transmission problems reported.
If you've got your eyes on a second-generation Kia Sorento, make sure to check for recalled models and to avoid the 2011 production year.
Third-generation Kia Sorento (2016 model year)
Finally, the 2016 model year Kia Sorento also ended up being criticized for some well-known problems characteristic of the model. Drivers have once again faced engine problems, wiring issues, and even some transmission problems.
There was also the ABS malfunction which required expensive repairs, and it's best to go around this model year if you wish to go for a third-generation Sorento.
Best Kia Sorento years
Now that we've got the bad years out of the way, we can dedicate all our attention to the best Sorento model years. The biggest issue is a problem with the 2.4-liter engine and automatic transmission, so it's best to avoid such a combination. These are the best Kia Sorento model years:
2005 Kia Sorento
2007 Kia Sorento
2008 Kia Sorento
2010 Kia Sorento
2015 Kia Sorento
2017 Kia Sorento
2018 Kia Sorento
2019 Kia Sorento
2020 Kia Sorento
2021 Kia Sorento
These are all much safer options when compared to troublesome model years like 2006, 2011, and 2016. While certain engine issues are possible with these models, at least they don't have so frequent driver complaints.
Some of the biggest problems that you might have with these model years include faulty A/C units and wiring, as well as door lock actuator problems. Either way, these are easily solved and there's no reason to hold back from buying a Sorento because of it.
The safest option is to go with the fourth-generation model if you can afford it since these have proven to be the most reliable yet. According to the safety rating by the National Highway Traffic Safety Administration, the generation that started production in 2020 is also one of the safest, with a four out of five stars safety rating.
Is the Kia Sorento worth buying?
Ultimately, Kia Sorento is a mid-size SUV worth buying as long as you avoid the troublesome model years like 2011 and 2016. There have been numerous recalls by Kia and some of the main issues have been addressed with the latest generation.
Still, knowing which Kia Sorento years to avoid is worth its price in gold, as it will save you a lot of time and money spent on repairs. The key thing is to avoid the infamous 2.4-liter engine with head gasket leak issues, especially when paired with automatic transmission.
What is a good year for Kia Sorento?
Some of the good years for Kia Sorento include the 2008, 2010, and 2020 models along with the latest fourth-generation Sorento models.
What year did Kia Sorento have engine problems?
Kia Sorento had engine problems in years 2011 to 2017, while the issue was mostly associated with the 2.4-liter and some 3.3-liter engines.
What model Kia Sorento is best?
The 2020 Kia Sorento is the best model year so far, due to most of the serious problems being solved and a new set of engines that didn't have gasket leaks and rod knock issues.