Ceramic coat benefits — paint protection or something more?
Discover the advantages of ceramic coating for your vehicle.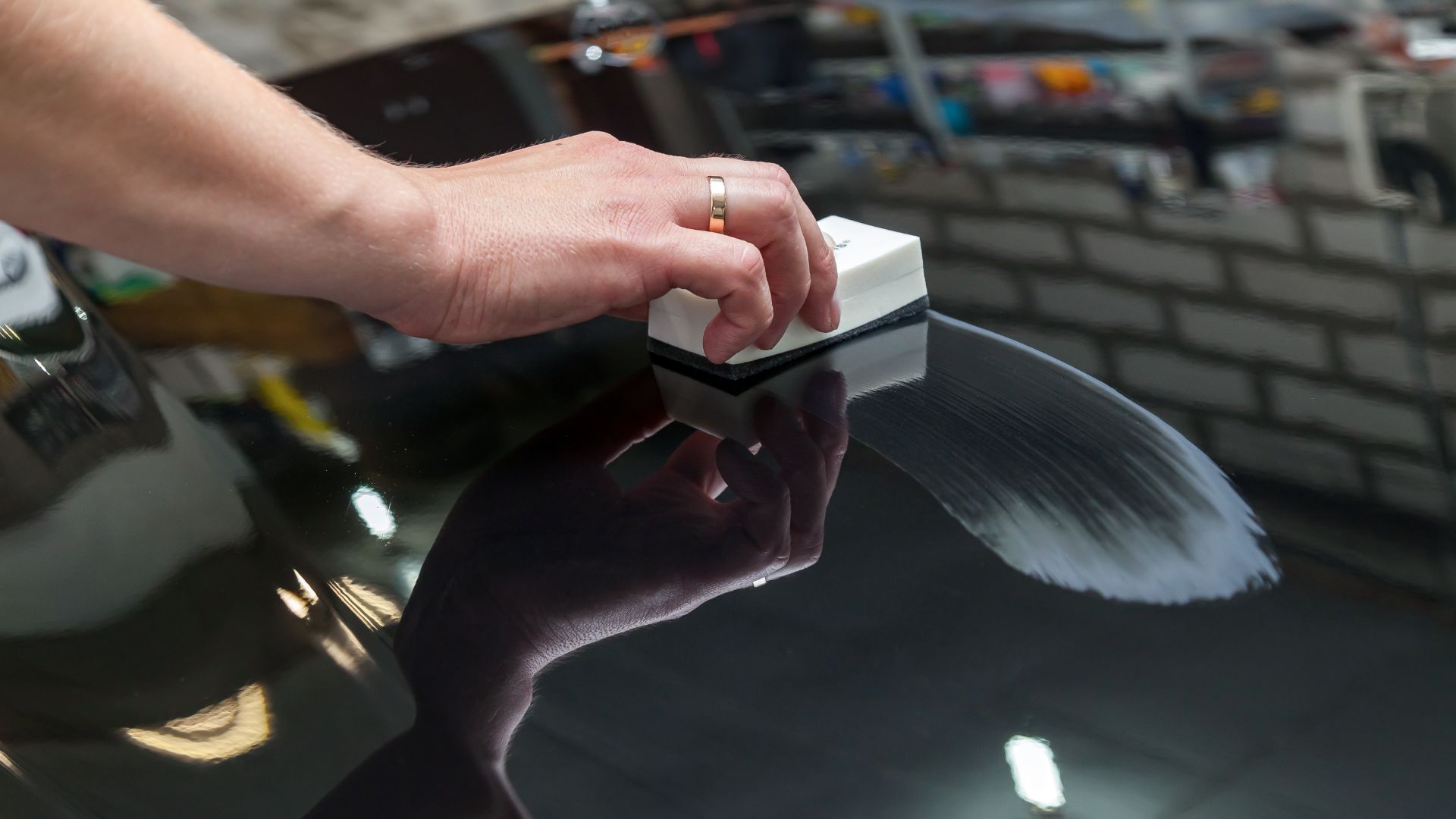 Every driver strives to keep the car in perfect condition, especially when it comes to the exterior. Frequent drives to a car wash or even applying car wax get a bit tiresome, while the results don't last for too long. If you are looking for a long-term solution to protect your car's paint, perhaps it's time to consider ceramic coat benefits.
Not only does it help keep the exterior shining longer, but it also makes future cleaning much easier. We just had to provide you with a clear guide on the ceramic coating as it might be your new favorite protection method.
So, what's the ceramic coating?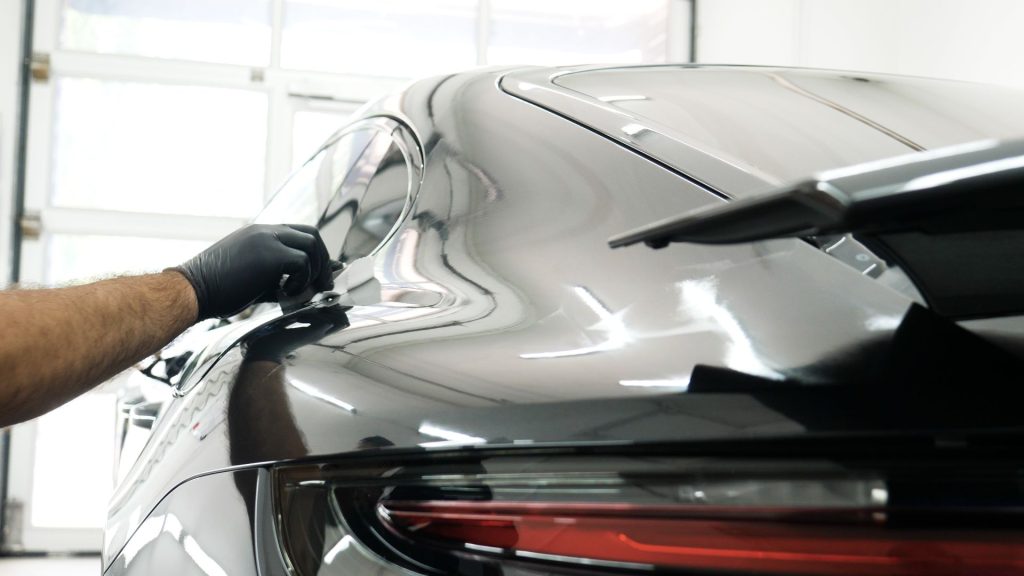 Ceramic coating only got popular in recent years, and it already makes one of the best options for car body protection. It's a layer of protection that almost seems like having the car wrapped in foil, only this way you get to keep the original body paint.
A layer of the ceramic solution is applied and it blends right in so you don't even notice a difference. Your car's paint remains intact and that's one of the main benefits. Still, there's much more to ceramic coating than what meets the eye.
The chemical composition of the ceramic polymer enables it to stay on your car's body for up to five years. So, it's more durable protection than any other method including car polish or waxing. Of course, you get to wash your car to clean it from the mud and everyday driving, but the coat also repels impurities.
Due to the chemical solution, all the liquid that reaches your car's body will simply glide down. This includes the rain and the mud, so you won't have to hurry to the car wash so often.
The ceramic coat adds up to a glossy look
Every car guy wants his car to look the same as it did when it first came out from the factory. That's easier said than done since numerous factors affect your car's paint. Over the years, it simply loses the glow and if the car is exposed to the sun too much, it can even fade a bit.
That's where the ceramic coating comes in for the rescue. It restores the glossy look of your car, as the protective layer reflects the light. Since the layer is also transparent, your original body paint comes to an expression once again.
It also protects the paint from fading when exposed to the sun, and the reflection gives you that additional glow. Every time you look at your car, it will seem as if you were applying fresh paint to it. So, if you want to preserve that glossy look, using a ceramic coat is much more effective than applying the polish or wax.
Hydrophobic protection that keeps your car clean
One of the best things about the ceramic coat is that the polymer bonds with the car's paint, generating a hydrophobic protective layer. So, even if you drive with all-terrains or mud-terrains over off-road terrain, the mud brought up by the tires will simply glide down the mudguard and the body.
This makes it a perfect solution both for sporty vehicles and even SUVs or trucks. Since the layer is water-repellant, it keeps the paint from any water-based paint contaminants.
Easier washing and cleaning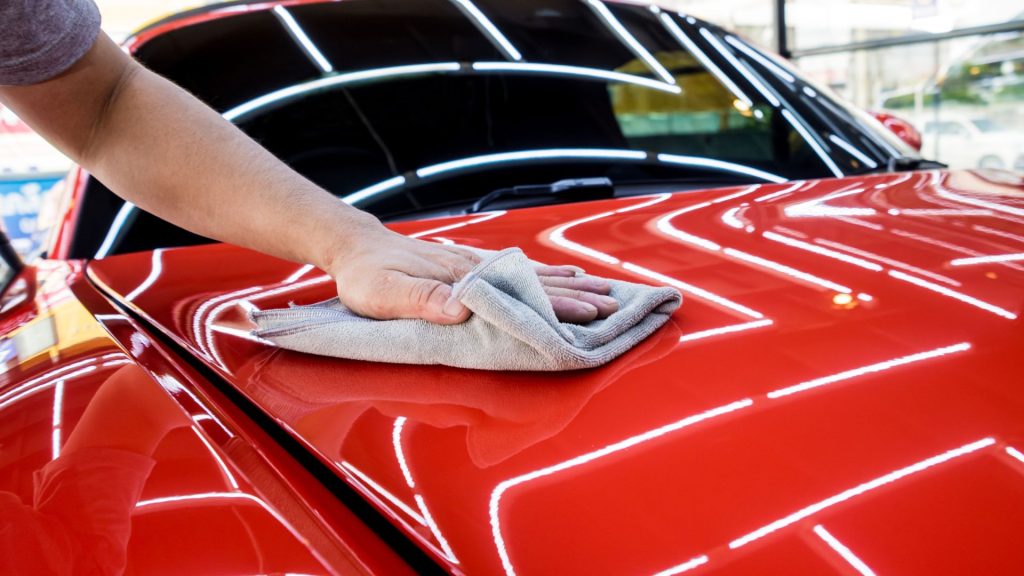 One of the main benefits of ceramic coating when compared to car polish and wax is easier cleaning. Precisely, if you apply car wax and there's a storm the next day, you'll have to wash your car, therefore removing the wax.
On the other hand, a ceramic coat stays on your car's body after years of washing, making it much easier to clean the vehicle. Also, the coating will repel even dirt and debris, or at least make it easier for you to clean. So, you won't accidentally damage or scratch your car's paint by scrubbing too hard while washing the car.
Best long-term solution
Ceramic coating simply beats car polish and wax if you are looking for long-term protection. It's much more durable and doesn't require re-applying the coating every once in a while. On the other hand, it pays off in the long run. You'll have to pay more than for car waxing upfront, but imagine how much you'll save on not having to wax your car every week or so.
On average, a ceramic coat lasts anywhere from 2 years to 5 years, and you can re-apply it afterward to regain its protective properties. In terms of durability, it's the best option among car paint protection methods. Sure, there are some disadvantages of ceramic coating as well, but there are far fewer drawbacks when compared to other paint protection options.
Protects from scratches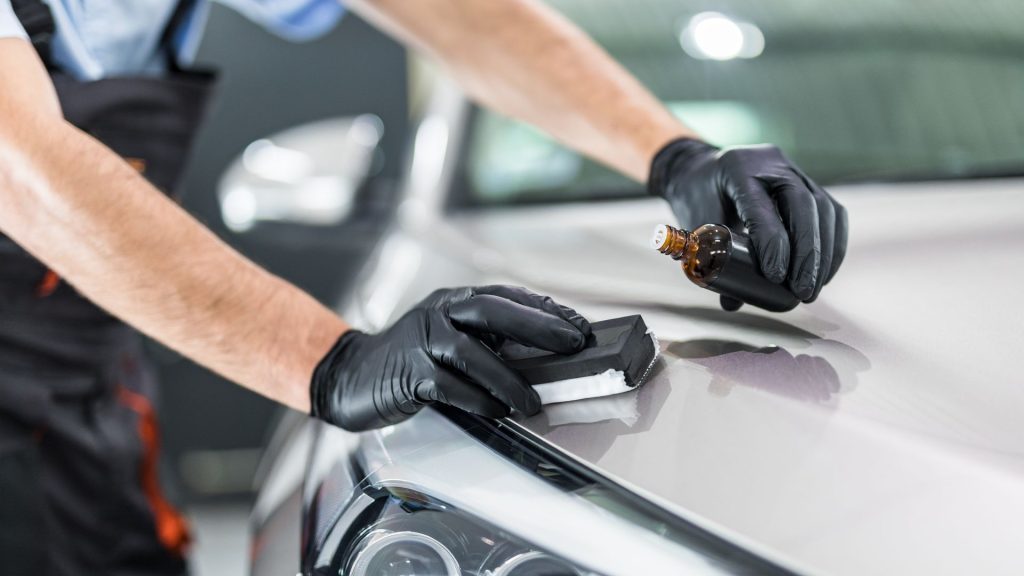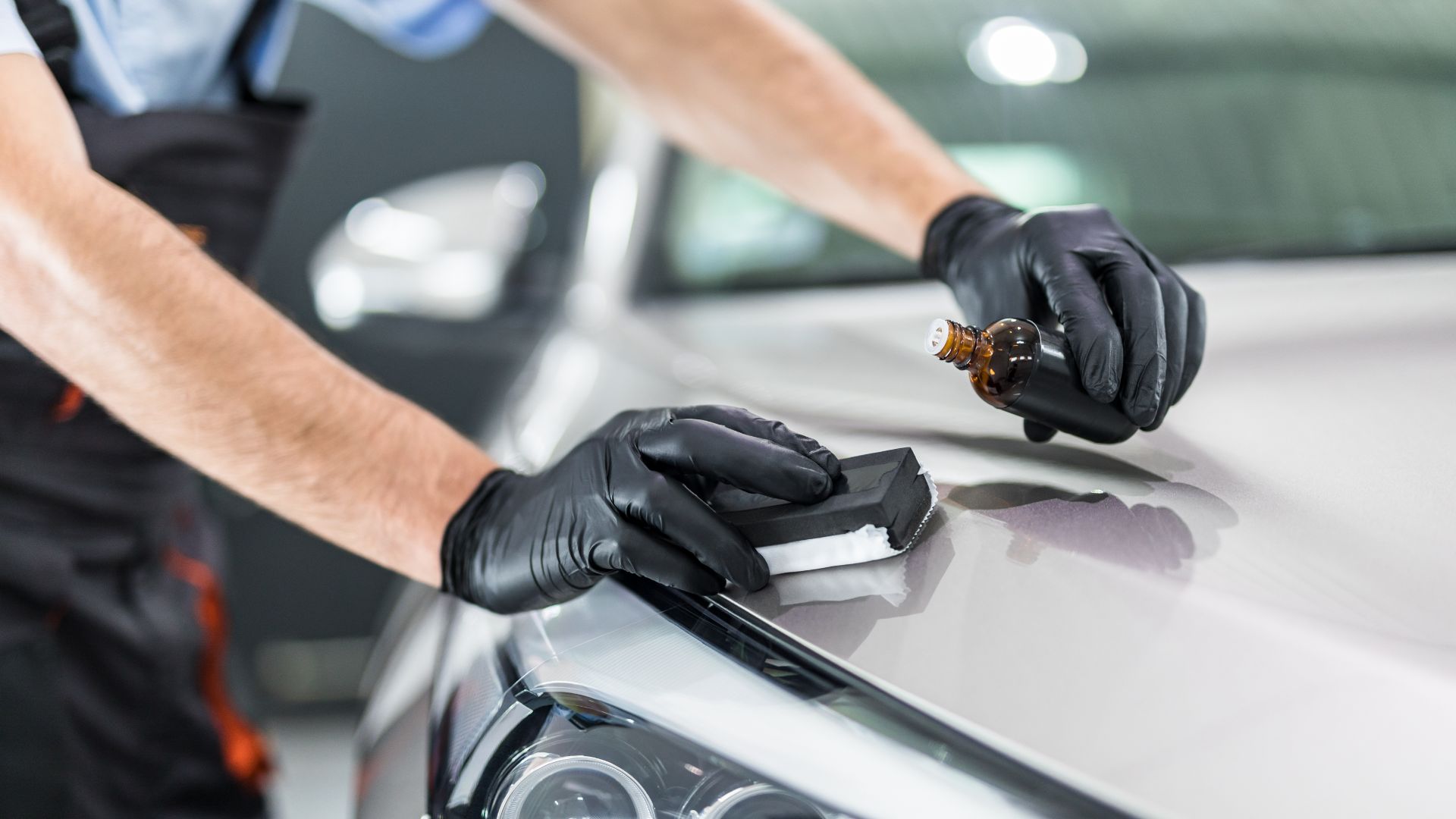 Ceramic coating also protects your car from scratches since the silica dioxide compound strengthens and creates a barrier between the ceramic layer and the paint. So, you might be able to save yourself the trouble of having to repair tiny scratches.
Of course, this protection method isn't scratch-proof, and your paint can still be affected by sharp objects. However, it makes a perfect blend of protection from dirt and scratches. The only thing that's more effective in that sense is a paint protection film.
These films offer more protection from the rocks and scratches caused by sharp objects. The ceramic coating still beats it in terms of paint maintenance and easy cleaning.
Benefits of ceramic coating vs wax and polish
Having all of the ceramic coat benefits listed in mind, it's a no-brainer that a ceramic coat is a better option overall. The only downside is that it can be expensive depending on the cost of labor, but it pays off in the long run.
Here are the main benefits of the ceramic coating when compared to wax and polish:
It lasts much longer
Better paint protection from UV rays
Doesn't fall off when washing the car
Hydrophobic protective properties
Easier cleaning
So, overall, a ceramic coat makes the ultimate protection for your car's paint and it also gives you more free time when compared to time-consuming car waxing.
Our take
Now that you know about all of the ceramic coat benefits, you can decide on whether it's the best option for your vehicle. Don't just look at it from the price point of view, since it not only offers easier cleaning and better protection but can also save your car from tiny scratches.
Once applied, you'll enjoy carefree driving with your car having its original paint gloss restored and looking fresh at all times.
Is ceramic coating good for your vehicle?
Yes, ceramic coating is good for your vehicle as it provides extended protection from dirt and mud, easier cleaning, and restores the shine of your car's original paint.
What is the downside to ceramic coating?
The only downside to ceramic coating is its price which can sometimes reach up to $1000 based on the cost of labor. Still, if you are thinking long-term, it might pay off given you won't have to re-apply it frequently like car wax.
How long does a ceramic coating last?
The ceramic coating could last from 2 years to 5 years on average.