Toyota Corolla years to avoid — most common problems
Find out which Toyota Corolla models to steer clear of.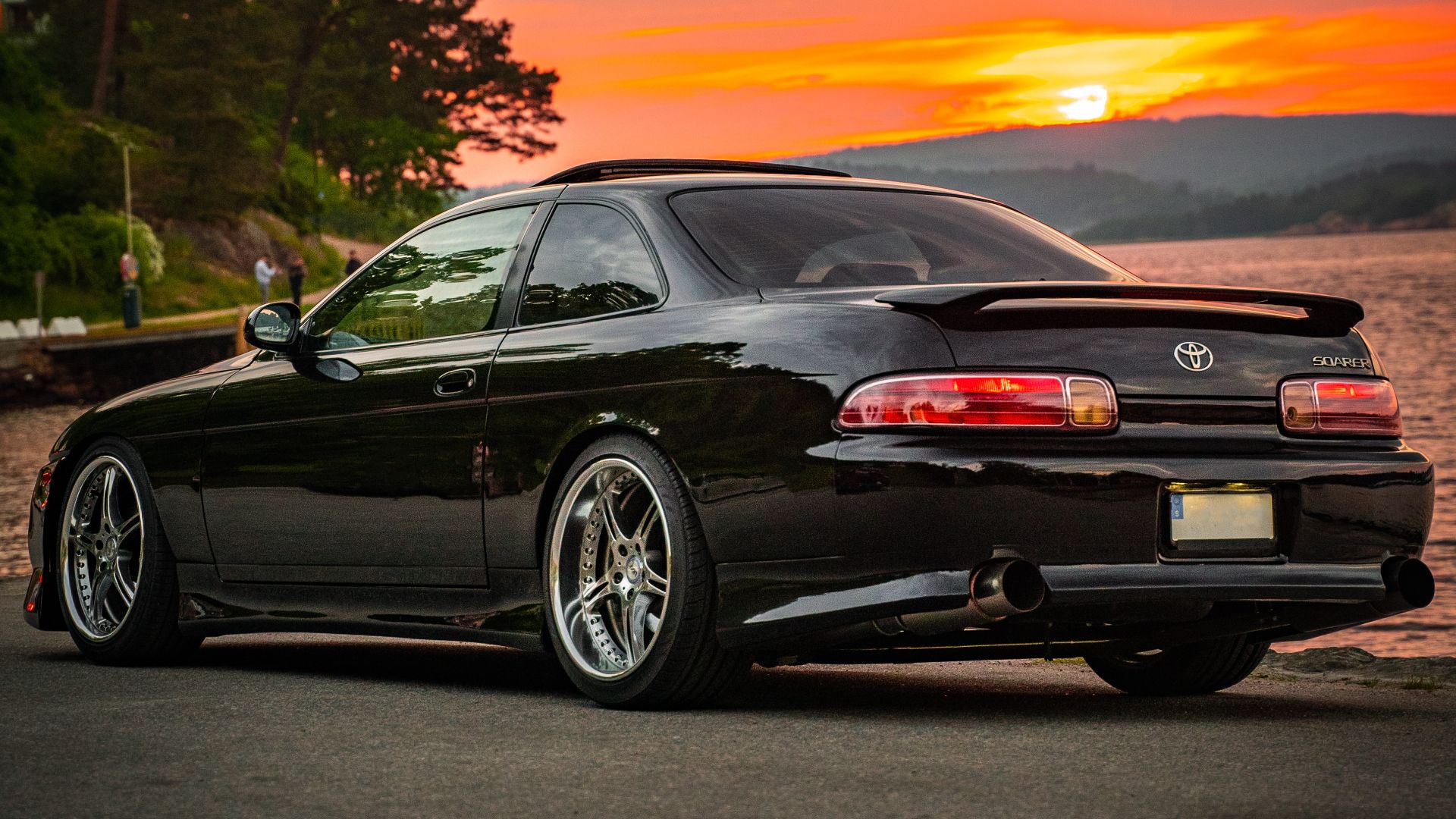 Toyota produced the first Corolla in 1966. The Toyota Corolla is still one of the world's best-selling vehicles more than 50 years later. With over 50 million units sold worldwide, the Toyota Corolla has earned a reputation as a dependable and affordable vehicle.
The Toyota Corolla is a go-to model for customers of both new and used cars in the United States who place a high value on fuel efficiency and quick acceleration. This vehicle model is dependable and offers expert handling without sacrificing overall ride quality.
However, as with most automobiles, some model years are superior to others. Some years are still worth avoiding because of customer complaints and recurrent problems. This article summarizes the Toyota Corolla years to avoid.
Why you can trust REREV's advice on which car model years to avoid: Our car experts look at official data, ask real drivers what they think, and talk to experienced mechanics to make sure our list is useful. This reliable info can make buying a car easier for you. Want to know how we do it? Find out more about our research methodology.
Most common Toyota Corolla problems
Regardless of its dependability, the Toyota Corolla can experience various issues depending on the model year. The most common problems for different model years are listed below:
Excessive oil consumption
Toyota Corolla owners between 2002 to 2009 have reported concerns with their engines using excessive amounts of oil. Some people have only had their Corollas for a little over a month.
You can certainly add to it. But doing so requires spending more money than is necessary. Additionally, an oil-starved engine may eventually fail if you don't take care of it. You already know that rebuilding an engine is expensive.
Toyota issued a Technical Service Bulletin (TSB) instead of a recall in 2009 to acknowledge the existence of an oil consumption problem in the 2AZ-FE engine. A TSB is simply a set of instructions for dealers on fixing the problem and which vehicles were covered by the warranty.
Transmission problem
Numerous 2003 Corolla owners lamented their vehicles' grinding and clunking transmissions. And the transmission would finally break, causing the car to stop functioning altogether.
One of the transmission's bearings will appear to fail before its time. The car makes a grinding sound when driving when it is beginning to wear down, and this sound may occasionally come and go.
The average transmission lasts about 150,000 miles before needing significant repairs; some could last longer with regular maintenance. However, the 2003 Corolla would malfunction as soon as 90,000 miles. Rebuilds or replacements after a failure could cost up to $2,500.
Faulty airbags
There have been a good number of airbag recalls involving Toyota Corollas. 2019 saw a recall for the 2011–2019 Toyota Corollas due to a potential airbag inflator explosion that might send metal fragments flying at the vehicle's occupants, endangering them. On some occasions, the malfunction would trigger the SRS light, but sometimes the issue went undetected.
Due to an improperly positioned Flexible Flat Cable (FFC), which made them vulnerable to damage, certain 2009–2010 Corolla vehicles were recalled in 2014. The cable has the potential to get destroyed, which would render the driver's airbag fully inoperative.
Additionally, in 2013, due to an untested calibration of the "passenger seat" occupant sensing system, Toyota was forced to recall certain Corolla models from 2010 to 2013 for frontal airbags that failed to deploy when necessary. They also had to recall certain 2003-2004 Corolla vehicles due to defective supplemental restraint system (SRS) circuits that could cause airbags to deploy without a need.
Steering drift issues
Steering drift is one of the issues with some 2010 and 2009 Toyota Corolla models, and it even sparked an investigation by the National Highway Traffic Safety Administration (NHTSA). Many owners have criticized the car's on-center steering as being inadequate. It took more work to maneuver Corollas effectively, according to owners.
The investigation revealed that the electronic power steering system's stock calibration, which impacted on-center steering, was to blame. The issue was resolved without needing a recall thanks to a technical service bulletin that Toyota issued for an optionally calibrated EPS electronic control unit that enhanced the on-center steering sensation.
Water pump failure
The cooling system of the car includes the water pump. Additionally, as the name implies, it circulates coolant throughout the cooling system. The engine's coolant circulates while removing heat from the engine.
The water pump has a range of 60,000 to 90,000 kilometers of life. And before it breaks down or develops issues, it can endure up to 10 years. However, the water pump in some 2009 Corollas reportedly failed as early as 35,000 miles. There are some water pump failure symptoms that indicate this problem, such as instances of the pump screeching loudly before failing.
Which Toyota Corolla years to avoid?
Even though the Toyota Corolla model of cars is among the most popular, some model years fell short. Excessive oil consumption has been one of the most prevalent problems with vehicles from the worst years. Some vehicles reportedly have gearbox problems, and most people also experience cooling issues due to water pump malfunctions. The years listed below are some of the worst for Toyota Corolla and should be avoided.
Ninth-generation Corolla (2000, 2002, and 2003 model years)
Excessive oil consumption was one of the 2000 Toyota Corolla's biggest problems. Engine troubles include engine failure and the check engine light being on are other common issues. In addition to using too much oil, the 2000 Toyota Corolla is also said to leak oil.
People started complaining about the problem, saying that after a repair, it disappears for a short while before returning to its original state.
Between 2001 and 2005, this Toyota Corolla model had a significant makeover. As a result, it ran into several issues
Tapping issues, buzzing noises from the engine when accelerating, and general engine failure have all been reported as engine difficulties. Excessive oil consumption is another problem with this model that is frequently mentioned. When a car has been driven for more than 97,000 miles, this problem arises.
The gearbox was one of the 2003 Toyota Corolla's problems, which was the main concern that led to the car receiving such negative feedback. The main problems with the 2003 Toyota Corolla were also identified as differential and gearbox problems. The transaxle's loudness was another issue raised by drivers.
After traveling 116,000 miles, all of these problems developed. About $2830 will be needed to fix the issues. Additionally, new allegations of seat belt and airbag problems have appeared. The airbags were found to have never deployed after collisions that caused 44 injuries.
Tenth-generation Corolla (2009 model year)
There have been a lot of complaints about the 2009 Toyota Corolla, and you should steer clear of this Toyota Corolla model for that reason. The engine and excessive oil consumption are the main problems, as we should anticipate.
We cannot deny that this problem impacts the 2009 Corolla's reliability. A vehicle that uses too much oil will require frequent changes and endless mechanic trips.
The 2009 model's engine has loud noises, according to user reports. This problem has a 7.2 severity rating. This model and the interior accessories have electrical concerns as well.
Eleventh-generation Corolla (2014 model year)
This model is the subject of numerous complaints, which have been made public. Its interior accessories, involving an unsteady dashboard, are among the principal problems. Users then report hearing rattling and clicking sounds coming from the dashboard.
The problems usually appear at 20,000 miles or less. This model also suffers from rough idling engine issues. At 20,000 miles, the issue can finally result in engine power loss.
The radio on this model has also been known to malfunction. This issue has a severity rating of 7.8. On average, this problem appears after the car has traveled 53,000 miles.
The problem occasionally also interferes with Bluetooth and GPS. Whether this is a hardware issue, software, or a combination of both issues is debatable. The radio has to be replaced, which will cost roughly $1350 and is a common solution to this problem.
Best Toyota Corolla years
No model year of this car, which is among the best-selling in the world, is without problems, but there are many years with fewer faults documented, and you should feel confident purchasing. Many of these models have been in use for some time and should stay in use for a while.
1984 Toyota Corolla
1985 Toyota Corolla
1986 Toyota Corolla
1987 Toyota Corolla
1988 Toyota Corolla
1989 Toyota Corolla
1990 Toyota Corolla
1991 Toyota Corolla
1992 Toyota Corolla
1993 Toyota Corolla
1994 Toyota Corolla
1995 Toyota Corolla
1996 Toyota Corolla
1997 Toyota Corolla
1998 Toyota Corolla
1999 Toyota Corolla
2004 Toyota Corolla
2005 Toyota Corolla
2006 Toyota Corolla
2007 Toyota Corolla
2008 Toyota Corolla
2011 Toyota Corolla
2012 Toyota Corolla
2013 Toyota Corolla
2015 Toyota Corolla
2016 Toyota Corolla
2017 Toyota Corolla
2018 Toyota Corolla
2019 Toyota Corolla
2020 Toyota Corolla
Although the Corolla began production in 1966, our data only goes back to 1984. However, most of those years have had very few faults, many minor ones like body paint chipping. There were fewer than 100 complaints made about the model overall from 1984 until the turn of the century, which is particularly surprising given how well the model has historically sold; according to Toyota's data, at least 10 million cars were sold during that time.
The models built from the 2004 model year until the 2008 model year provided the famous Toyota Traveler with a much-needed return to form.
There have been reports of unusual engine noises for a few years, and there have also been some reports of the 2006 model's acceleration issues either not working or surging rapidly. Nevertheless, each year only a tiny number of these issues appeared.
The quality of the outside paint and the check engine light's erroneous illumination were the most often voiced grievances these years. While you don't want to see these concerns with your car, they shouldn't deter you from buying one.
Is the Toyota Corolla worth buying?
The Toyota Corolla is a reliable and affordable car. Its longevity and sales figures over the years speak for themselves.
Because of how well it performs over many years of daily use, it is a highly-liked and reasonably-priced choice for first-time automobile owners or used car buyers. Toyota offers a standard 5-year/100,000-mile warranty for the Corolla.
However, as long as you maintain routine maintenance, your Corolla can continue running well even after the expired warranty. Your Corolla may run for ten years and 300,000 miles with regular maintenance.
What was the best year for Toyota Corolla?
The 2019 Toyota Corolla has an excellent projected dependability rating and is a fan favorite. It has competitive features, including emergency braking, steering assist, lane departure warning, and forward collision warning. Along with dependability, this vehicle also has comfy seats and a roomy interior.
What is the major problem of Toyota Corolla?
With 12 generations of the Toyota Corolla, there are bound to be a few drawbacks. Experts advise buyers to be alert for specific flaws, including the EVAP system and daytime running light issues. Watch for the automatic transmission shifting wrongly, the ignition coil failing, and excessive oil use.
Are old Toyota Corollas reliable?
It's well renowned for being a fantastic used automobile deal. The Toyota Corolla enjoys a coveted used car reputation thanks to Toyota's outstanding longevity, dependability, and quality.u003cbru003eu003cbru003eAs long as you maintain routine maintenance, your Corolla can continue running well even after the expired warranty. Your Corolla may run for ten years and 300,000 miles with regular maintenance.