What does a car title look like? — explained
Understand the features of a car title.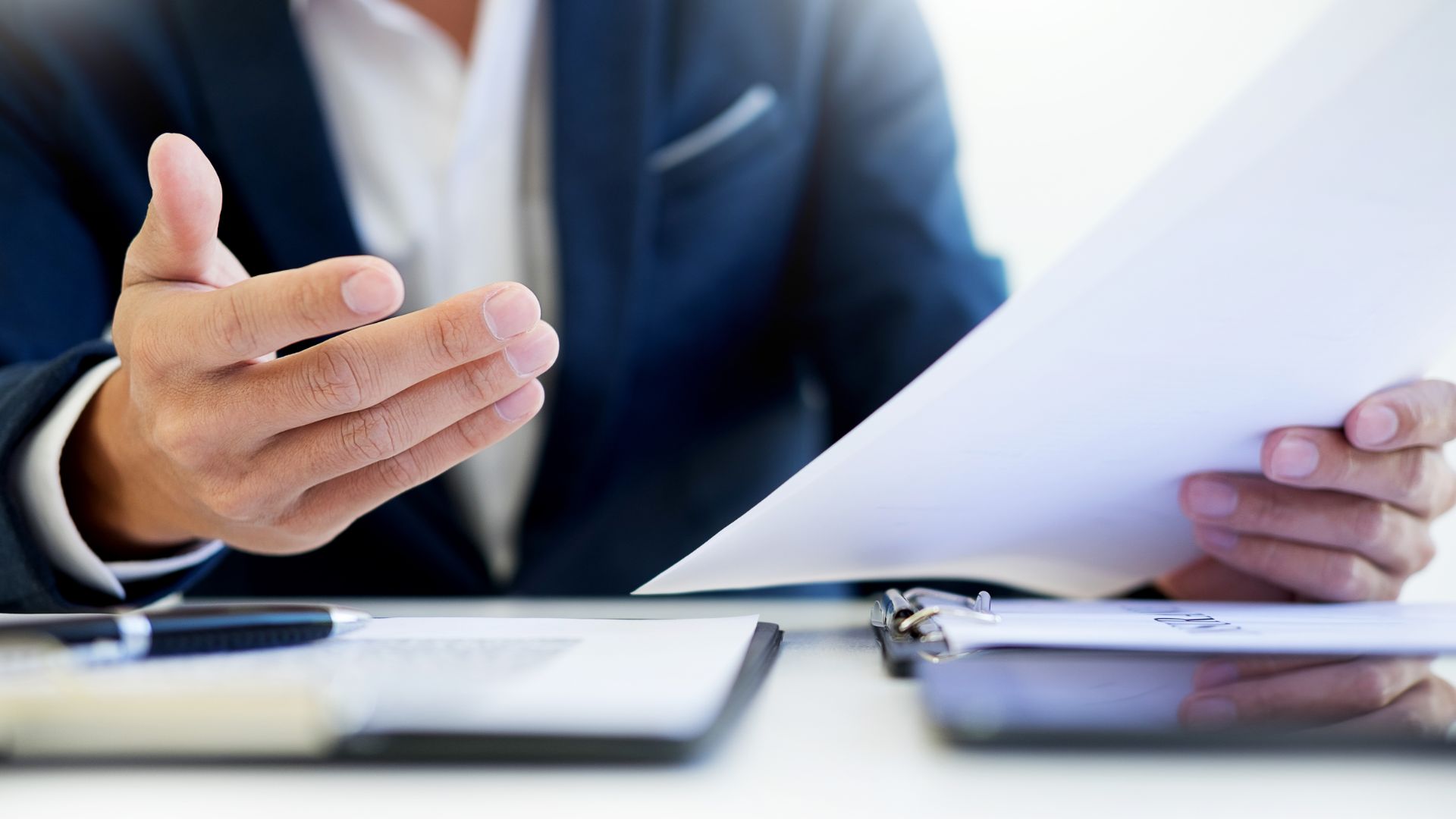 As a car owner, there are certain documents you should have, and a car title is one of them. Drivers often confuse car titles with vehicle registration, but they differ. The car title is legal proof of ownership, but what does a car title look like?
A car title looks like a certificate with lots of information, such as the owner's name, Vehicle Identification Number (VIN), weight class, and odometer reading at the point of sale. If it's a financed car sale, the title would contain extra information concerning the seller's name, buyer's name, and address.
Car titles vary depending on the state, but they contain similar information and serve the same purpose. Without a car title, you can't prove legal ownership of a vehicle.
Now let's look into car titles, the different types, and everything you should know about them as a car owner.
What is a car title?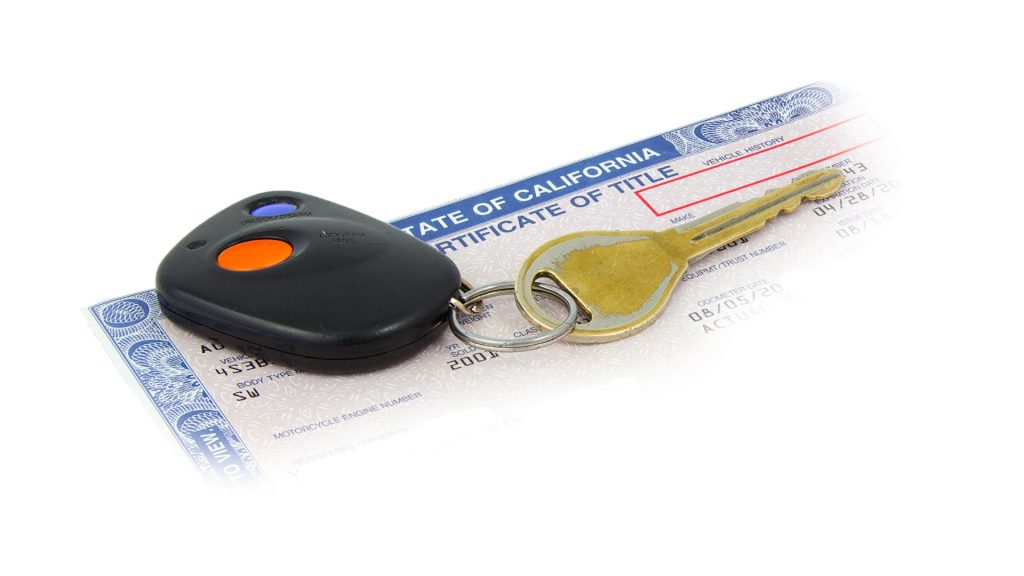 A car title is a legal document that proves a person or business is the legal owner of a vehicle. The car title contains a lot of important information on the vehicle. Some information you can find on a car title includes the owner's name, Vehicle Identification Number (VIN), license plate number, and the odometer reading at the time of sale.
Car titles can also carry more technical information, such as the Gross Vehicle Weight are motive power. When someone purchases a new car, the Secretary of State or the state Department of Motor Vehicles (DMV) issues a car title. Different states in the United States have distinct processes and requirements for drivers to acquire a car title.
Without the car title, there's no way to prove that you legally own a vehicle. Titles of financed cars usually stay on the lender's hold, but they have to release it after the driver ultimately pays off the debt. When someone buys a used car, the seller transfers the title to the new owner. On the other hand, if you are a buyer, you should be aware of the difference between rebuilt vs salvage title for damaged vehicles.
If you've never seen a car title, it looks like a certificate with lots of information. We already mentioned some details that you can find in a car title. The color, design, and format of the car title differ from state to state, so we can't give a detailed description.
Types of car titles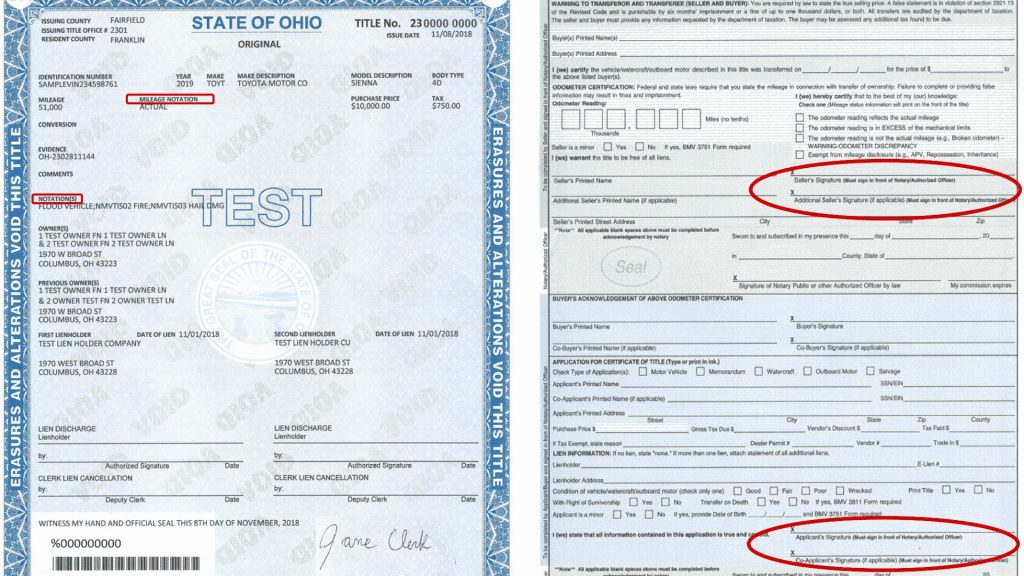 All cars do not have the same type of title. A car's condition determines the type of title that the Department of Motor Vehicles (DMV) will issue. Drivers, especially those who plan to buy used vehicles, should be familiar with the different types of car titles. Here are the major title types you should know;
Clear title
People often confuse clear titles and clean titles to be the same. A clear title means that the car is free of any financial lien or debt, and nothing is preventing its sale.
Clean title
All new cars start with a clean title, so it's the default. When you say a car has a clean title, it means it has not sustained any severe damages. For obvious reasons, cars with clean titles are the best choice when shopping for a used car.
Salvage title
In contrast to a clean title, a salvage title shows that a vehicle has suffered considerable damage, and the insurance company has deemed it a total loss. If you need further clarification, insurance companies deem cars a total loss when their repair fees surpass about 75% – 90% of their value.
Cars with salvage titles are generally cheaper than those with a clear or clean title. However, they have to pass state inspection before you can drive them on the highway. Drivers should avoid getting salvaged cars because of their safety implications.
Bonded title
In the event of a lost or damaged car title, the title holder can get a bonded title. If the title holder doesn't apply for a bonded title, the state can require them to get it. The bonded title serves in place of the traditional title to establish its holder as the legal vehicle owner.
Drivers can use a bonded title to register their vehicle with the Department of Motor Vehicles (DMV) and get insurance. They can also use this bonded title to sell the car. In the process of getting a bonded title, drivers have to buy a surety bond.
The requirements to obtain a bonded title differ from state to state. In some states, you can get a bonded title online within minutes. Bonded titles are also known as lost title bond or certificate of title surety bond.
Reconstructed title
When you repair a vehicle that previously bore a salvage title, the title can change to something better. First, the car has to pass state inspections. Once this happens, the vehicle gets a reconstructed title and becomes eligible to run on the highway. A reconstructed car title is also known as a rebuilt title or an 'R' title for short.
Affidavit title
When the car documents are missing, car owners can receive a car title under an affidavit. The affidavit title can serve as legal proof of ownership like the traditional car title.
Water damage title
A water or flood damage title indicates that the car has undergone severe water damage from sitting in water for a long while. We're talking about enough water to flood the engine area. Some states require sellers to notify buyers if a car has sustained water damage.
Odometer rollback title
The traditional car title usually contains the odometer reading at the point of the vehicle's sale. If a car has an odometer rollback title, someone has tampered with the odometer.
Dismantled title
The Department of Motor Vehicles (DMV) issues dismantled titles to cars that have sustained damage beyond repair. Unlike vehicles with the salvage title, it doesn't make sense to repair cars with dismantled titles because their repair costs are higher than their value. The car owners need the dismantled title to sell the car parts.
Differences between a car title and car registration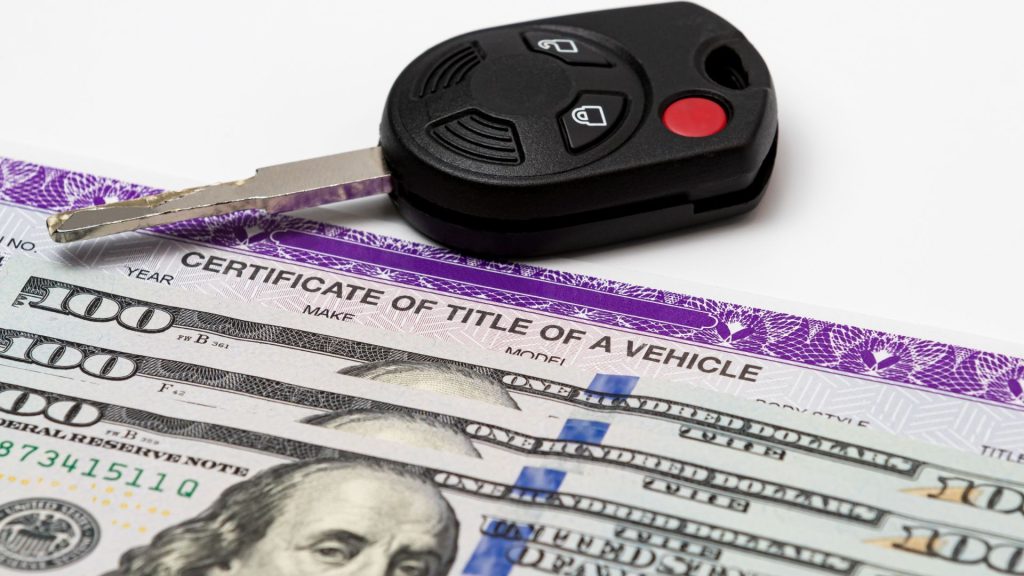 When the topic of car titles comes on, people usually confuse it with car registration. These two documents are different in appearance, and they serve different purposes. Once you grasp the differences between the two documents, you'll be unlikely to mix them up again.
A car title is a legal tender that proves and establishes who legally owns the car. In contrast, a car registration is a document that shows that a vehicle has received clearance to drive on public roads. Without a car title, you can not legally claim a vehicle. In the same vein, you can't legally drive on public roads without doing your car registration.
Car registrations are compulsory, and vital for the government to know who owns each vehicle. Government agencies use the information obtained from car registrations to enforce taxation and detect crimes. Driving without a car registration is illegal and can result in heavy fines and increased insurance rates.
If you drive without a valid car registration, the police can penalize you. In the worst-case scenario, they can even impound the unregistered vehicle. Another difference between a car title and a car registration is that the former never expires. Because of all this confusion, many drivers wonder – can you sell a car without a title?
Car titles only need a change when there's a new owner. However, car registrations expire, and they require renewal for the car to keep running on the roads.
What happens if I lose my car title?
Documents and accessories like car keys always get missing. These things can happen to anyone. If you've recently lost your car title, do not panic. There's a way to replace lost titles.
Assuming the car title is in your name, you can visit your state's Department of Motor Vehicles (DMV) to get a replacement. Depending on the state, you'll have to submit different identification documents as proof of ownership. You also have to pay a nominal fee to start the replacement process.
In states, the DMV requires drivers to submit information such as Vehicle Identification Number (VIN), email address, social security number, and other personal information. Drivers who do not have their names on their car titles can call the previous owner to apply for a title replacement.
Car title precautions when buying a used car
Buying a used car is a great way to get the vehicle of your choice at a bargain price. Whether you're buying used cars online or in person, there are many precautions to follow. The title contains lots of information, and paying attention to it will help you select the best used cars. Below are some title precautions you should take when buying a used car;
Verify the car title and other documents.
Ensure that the car you select has a clean car title.
The car title has the odometer reading, but you can't be too sure. Check for scratches and marks on the analog meter for signs of odometer tampering.
Carefully examine the car title and ensure that the seller has not washed it to remove important information.
Our take
To prove legal ownership of your car, you need the car title. Car titles usually come with technical and essential information on a vehicle. The design of car titles varies depending on the state, but most look like certificates.
Should your title be in your car?
No, your title should not be in your car. Store it safely like other important documents such as your passport and birth certificate.