What is paint correction? — explained
Understand the process of paint correction for a flawless car finish.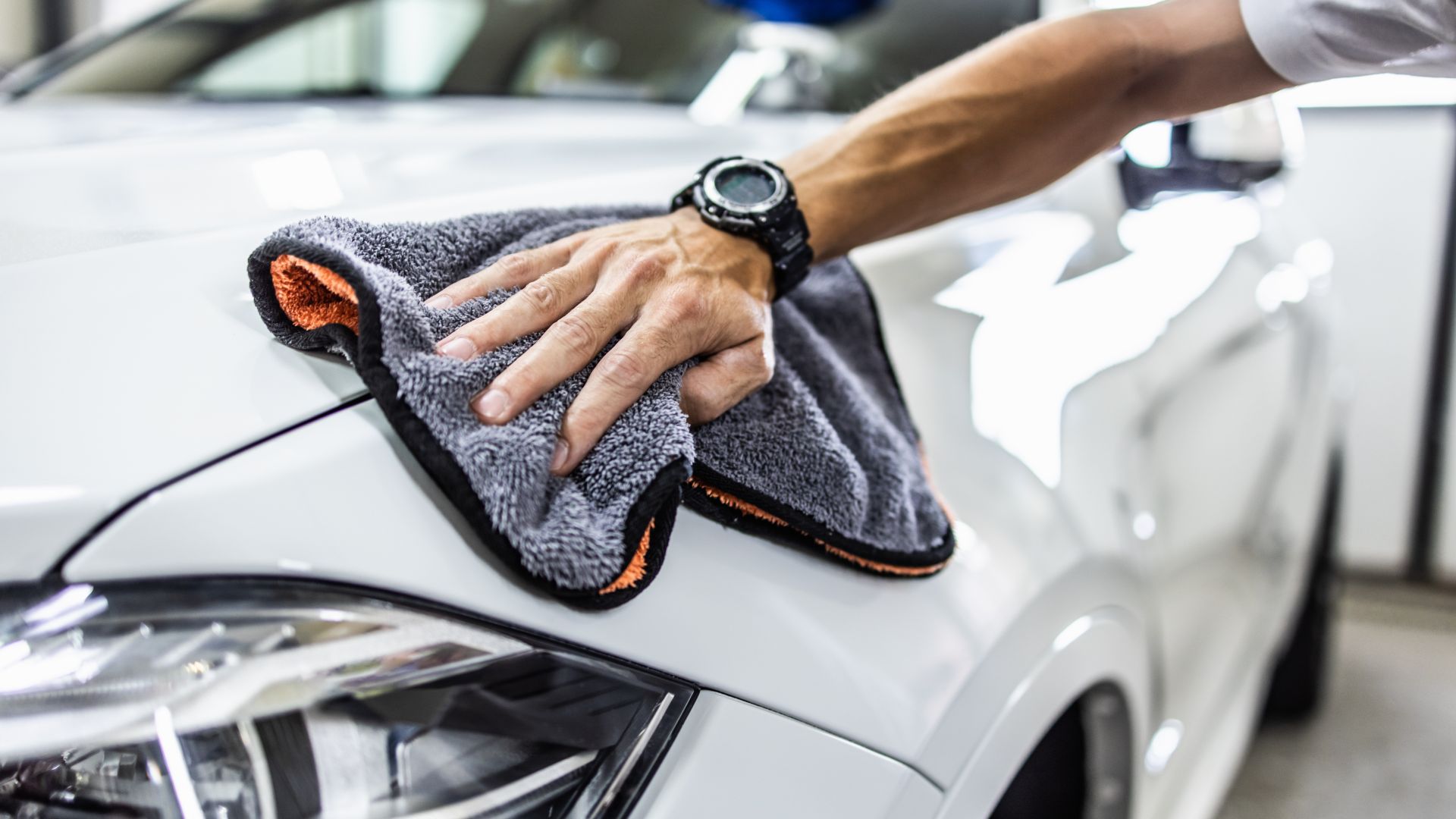 Your car's appearance gives a statement about you, which is why many drivers ensure the statement is a classy incredible statement. Despite the toll of time and the elements on your car, there are measures you can use to keep it looking as new as when you first purchased it.
Paint correction is one of those ways to keep your vehicle looking dainty as it ages. It primarily deals with removing imperfections in your car's paint.
This article defines what paint correction is, how it is done, and when it is worth it.
Meaning of paint correction
Paint correction is a process that involves permanently removing surface scratches, marring, swirl marks, hazing, and other dents on your car's paint. At the process's end, your vehicle returns to its original color and shine.
The enhanced look a paint correction gives is made possible by the smooth body after shaving the top coat in microns.
Is paint correction the same thing as polishing?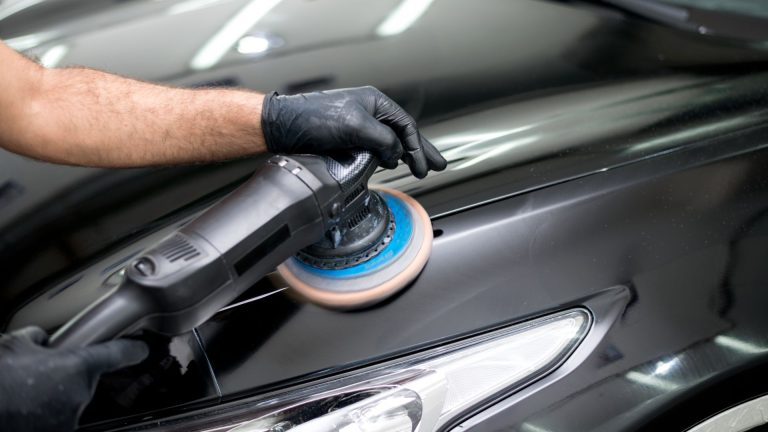 Paint correction and polishing may look similar, but they differ slightly.
Paint correction is more like an amplified version of polishing. It corrects those deep problems a car paint can have, which polishing cannot fix effectively. When done correctly, a paint correction job makes a car look like it has just been repainted. It's crucial to understand these terms as well as to have car buffing explained before you can decide on which method works for your car's exterior.
What paint defects does paint correction treat?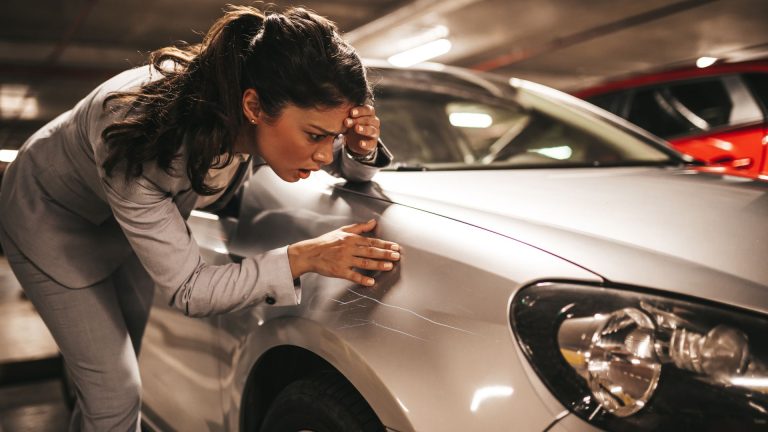 One can use many methods to improve the appearance and sheen of their vehicle's body. Knowing these defects can help you make a better choice on which form to use, which would be less stressful and more budget-friendly. Here are common paint defects you might encounter.
Deep marring
Washing your car with abrasive products or incorrectly sanding your vehicle's paint by hand can produce deep marring defects on its body. Deep marring is usually not too deep like the other defects on this list, but they are deep enough to see, negatively affecting any car's aesthetic look.
Spider webbing or swirl mark marring
Wiping your car incorrectly with dirty covers and towels during a car wash and other abrasive things will leave swirl marks. The swirl look results from the wiping motion you use while using the object, which leaves slices in your car's paint.
Fine scratches
Many forms of contact can scratch the surface of your car. Airborne debris, wind, and driving around and about bushes can leave fine scratches on your car's paint coat. They can be relatively harmless, but they are unpleasant to look at in large quantities.
Deep scratching
Car paint scratches are common, but deep scratching is higher and more in-depth. Accidents, flying road debris, automatic car washes, and many other vices can cause deep scratches.
Buffer marks
Buffing a car is a great way to enhance its look and restore old charm. However, when done incorrectly, it can be frustrating as it would leave marks all over the vehicle, which could be more unpleasant. Poor polishing can also create this defect.
That is why drivers are advised to ensure that a professional buffs their car to prevent them from spending more fun repairing the damage an inexperienced hand can cause.
Watermarks
Watermarks are pronounced paint defects as they are easy to see due to their relatively large size.
When mineral deposits or hard water coats the outer surface of your paint, watermarks take up your car's aesthetic look. They usually appear as rough circular or semicircular shapes.
Acid etching
Acid etching is similar to watermarks but much harder to remove. It is formed when acid rain or hard water penetrators the surface of your car's paint. The compounds in the acid rain or hard water eat into the paint and leave behind a formidable combination which is why they are hard to remove.
Stains from animal waste
Washing away animal excrement as soon as they appear on your car will keep your paint safe. However, neglecting it for a long time will leave a very unpleasant result on your car's coat. Animal excrement contains acids that can penetrate your car's paint and make it harder for you to clean without leaving serious dents and discolorations.
So, if you are unfortunate to have this problem of stained animal poop, whether it is a bird, insect or mammal, your best option for repair could be a paint correction.
Issues like swirl mark marring and deep marring can quickly be resolved using any other method like buffing or polishing. The other problems listed, like buffer marks, deep scratching, watermarks and acid etching, usually give more gruesome effects that can only be properly dealt with using the paint correction approach.
How can I perform a paint correction?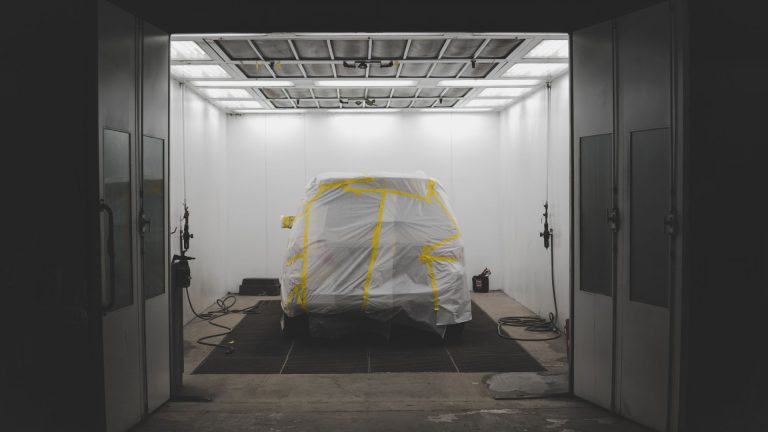 The procedure for a paint correction is pretty straightforward and can be done in the comfort of one's home. However, if you do not trust your abilities, it is best to leave it to the professionals. Nonetheless, here are steps to get a paint correction done.
Clean and prep the car
Before doing anything else, you must clean and prep the car. The cleaning removes all contaminants, previously applied polishes, waxes, and sealants so that the paint correction project goes smoothly.
You can do this by washing the car with the right soap and a bucket of water. Use a high-quality surface prep shampoo.
For proper prepping, use a towel along with a clay lubricant or a reusable clay bar mitt to scrub down the car body to remove stubborn particles that may still be in the car's coating. Afterward, wipe the car down with a plush microfiber drying towel.
Ensure you tape off areas you are not working on, including trims, sensors, glass, light lenses, etc.
Level the body with a buffer
For this step, you can use a polishing tool like an electric polisher, a sanding wheel, or a microfiber polishing pad.
Before using the polishing tool on the car, apply some cutting compound to the cutting pad. Frequently replace the cutting pad to keep the operation uniform.
After buffing the entire vehicle, attach a milder buffed pad with a finer rubbing compound to the polishing tool and use it to buff the entire car again.
Polishing
Leveling the vehicle usually leaves it with a dull finish. That is where polishing comes in, to restore the shine and fill in any gap that leveling might have left.
Use a new polishing disk and pad specifically manufactured for buffing. Spread a small amount of an ultra-fine polishing compound on the pad and use it to polish the vehicle. As with leveling, you must often change the pads to achieve that maximum effect. You may need to polish the vehicle up to 3 times, depending on how much leveling was done.
Seal the exterior
After polishing the vehicle, the paint correction is complete. However, to prolong the life of the just concluded paint production, you must also undertake a paint protection procedure. The extra approach saves you money as you would not need to do paint corrections often since it would keep your car looking good for a long time.
You can use automotive wax for this, but today's trending paint protections are nanotechnology ceramic coatings, paint sealants, and paint protection films (PPF). They provide a hard layer of protection and last long as well.
When should I get a paint correction?
You can get a paint correction when your car's luster has dropped considerably or its paint is fading. The presence of defects on your car's body clearly indicates the need for a paint correction. The defects can be simple ones and not necessarily until they are grievous ones.
However, suppose you are heavily considering your pocket. In that case, you could consider other options and only consider paint correction when you know it is the only method that would give you exactly what you want. From the moment you correct the paint on your car, you may want to consider the benefits of ceramic coat to keep the polished shine stick for a while longer.
How much does it cost to get a paint correction?
The cost of getting your paint correction done by a professional depends on many factors, like the extent of damage, the level of work that would be done, and the type of protection you would get on your car's body after the paint correction. It can cost you between $350 to $3,000.
Remember that there are amateurs and non-professionals out there who may offer this service inexpensively. These people are prone to making many mistakes which can make you spend more elsewhere to have it fixed and your car's original look restored.
How often should I get a paint correction for my car
It would help if you did not make a habit of paint corrections. The procedure could damage your car's exterior if performed too regularly. It is best if you only do it when it is necessary.
Our take
Car paint correction is a straightforward yet effective technique that keeps a car ever new. It is an advanced form of polishing and is best for covering up blemishes of any kind. It is sometimes expensive to get but worth the money.
How does a paint correction work?
A paint correction is advanced polishing. It involves polishing a car's body and adding certain protection which corrects blemishes and enhances its sheen.
Is a paint correction worth it?
When faced with various defects on your car that make them unpleasant to the eye, it is best to get a paint correction done to correct all the issues. When done by a professional, it is worth both the time and the money. 
Does paint correction fix scratches?
Paint correction fixes all kinds of scratches and blemishes, removing them from your view. Drivers mostly use the procedure to restore the look of their cars. 
Does paint correction damage paint?
Doing this incorrectly or frequently over a few months can damage your car. That is why it is best to have the paint correction only when necessary.