Blown head gasket symptoms — causes and fixes
Detect the signs of a blown head gasket to protect your engine's health.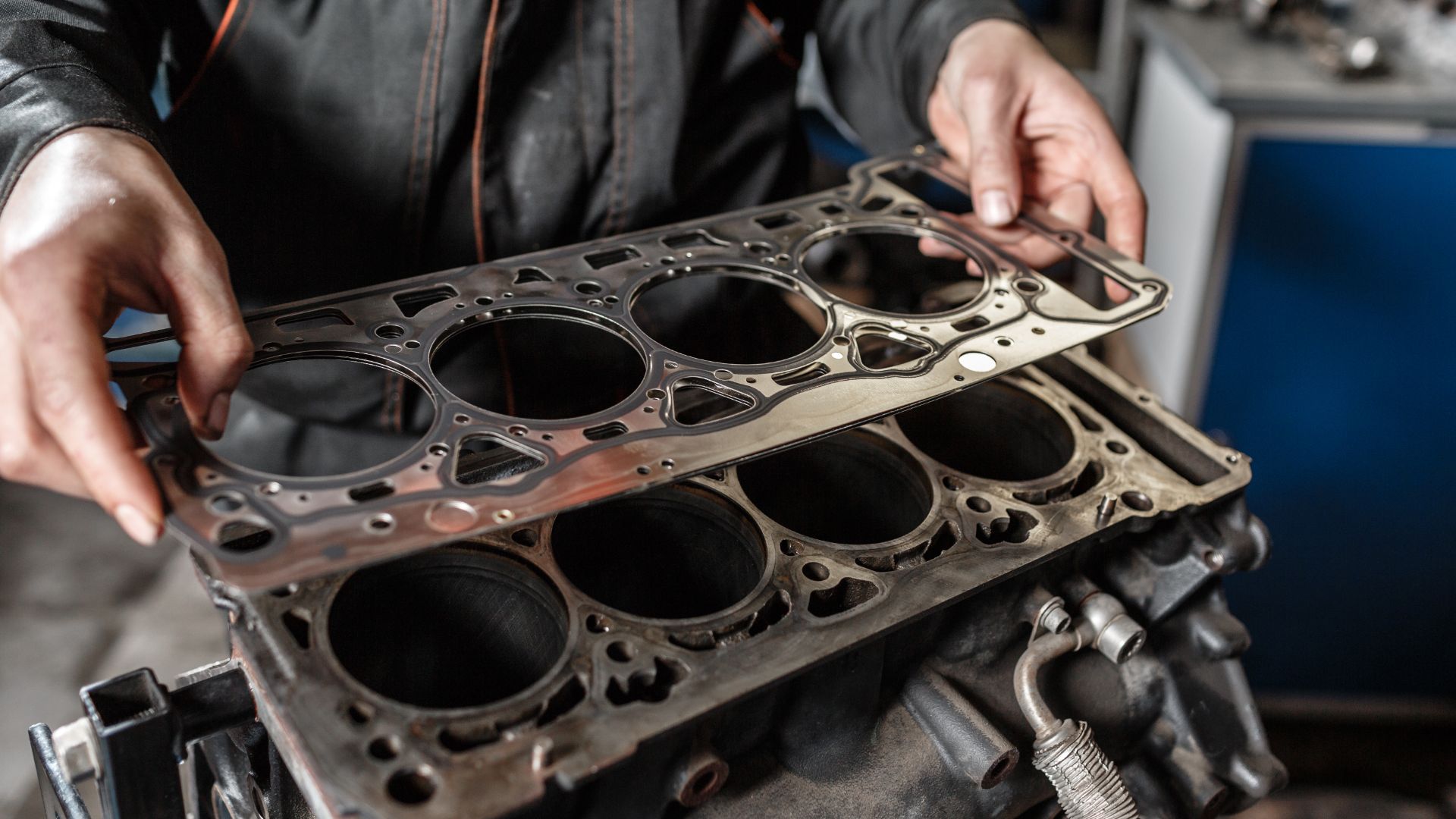 The worst thing that can happen to your car is if the engine suffers damage caused by malfunctioning parts. While the cylinders and pistons themselves need to stay operational with a proper combustion mix, the head gasket often gets overlooked.
However, if you experience any blown head gasket symptoms, it's a much more serious problem than it seems. Our team prepared a detailed guide, so you'll know how to recognize the signs of a bad head gasket and hopefully prevent a devastating scenario for your engine.
The role of a head gasket in your engine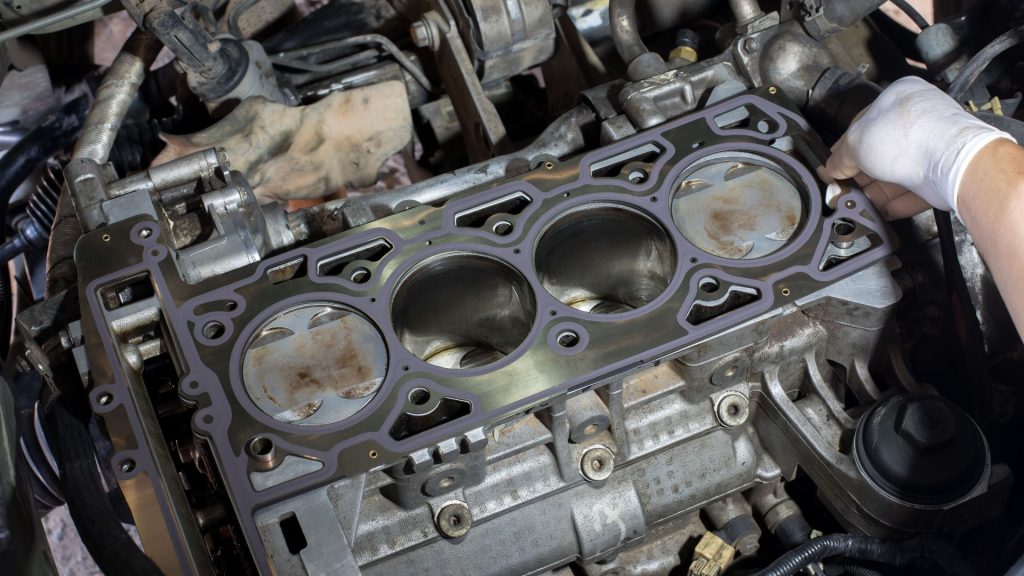 When you say engine, the head gasket probably isn't one of the first car parts that come to mind. The engine is primarily divided into two sections – the engine block and the cylinder heads. Inside the engine block, there are cylinders as well as pistons that rotate the crankshaft after the combustion.
On the other hand, cylinder heads include valves and spark plugs which are essential to light up the combustion mix and trigger the explosion. However, all these engine parts run in extremely hot temperatures, and that's why engine oil and coolant are needed for lubrication and cooling down.
Well, that's where the head gasket comes in handy – it protects the inner elements and prevents external fluid leaks. On top of that, it serves to seal off the combustion elements and ensure proper compression in the combustion chambers.
Thanks to the head gasket, you won't have to deal with oil leaking outside the engine which would be dangerous and a fire hazard. As it serves as a seal between the engine block and cylinder heads, the head gasket is exposed to constant pressure and heat buildup.
That could eventually lead the seal to crack and it would cause the state known as a "blown head gasket". At this point, the seal can no longer fulfill its purpose and you might be dealing with a hazardous situation for your engine. To prevent oil leaking or even your engine catching fire, it's crucial to notice the symptoms early.
Signs of a blown head gasket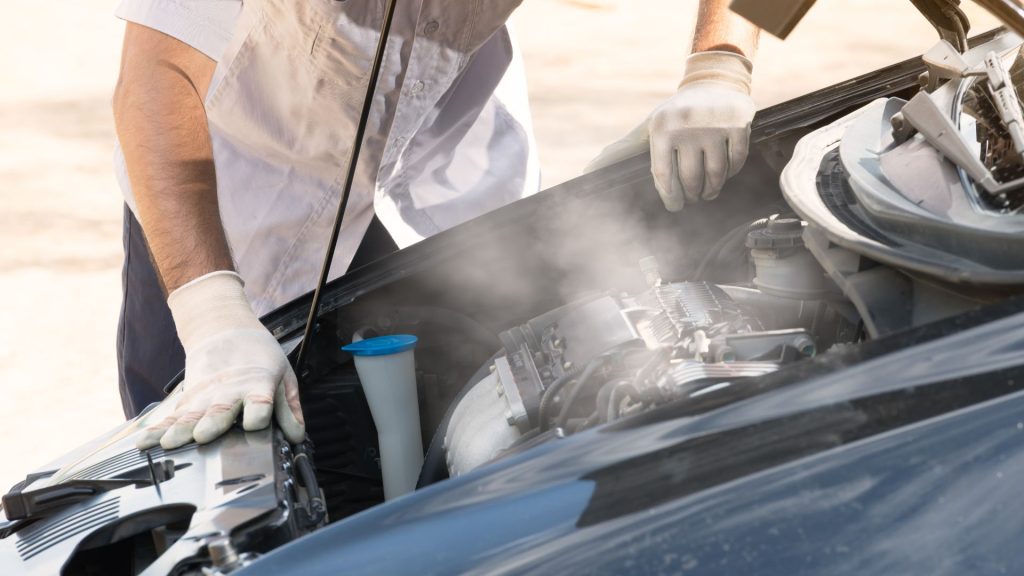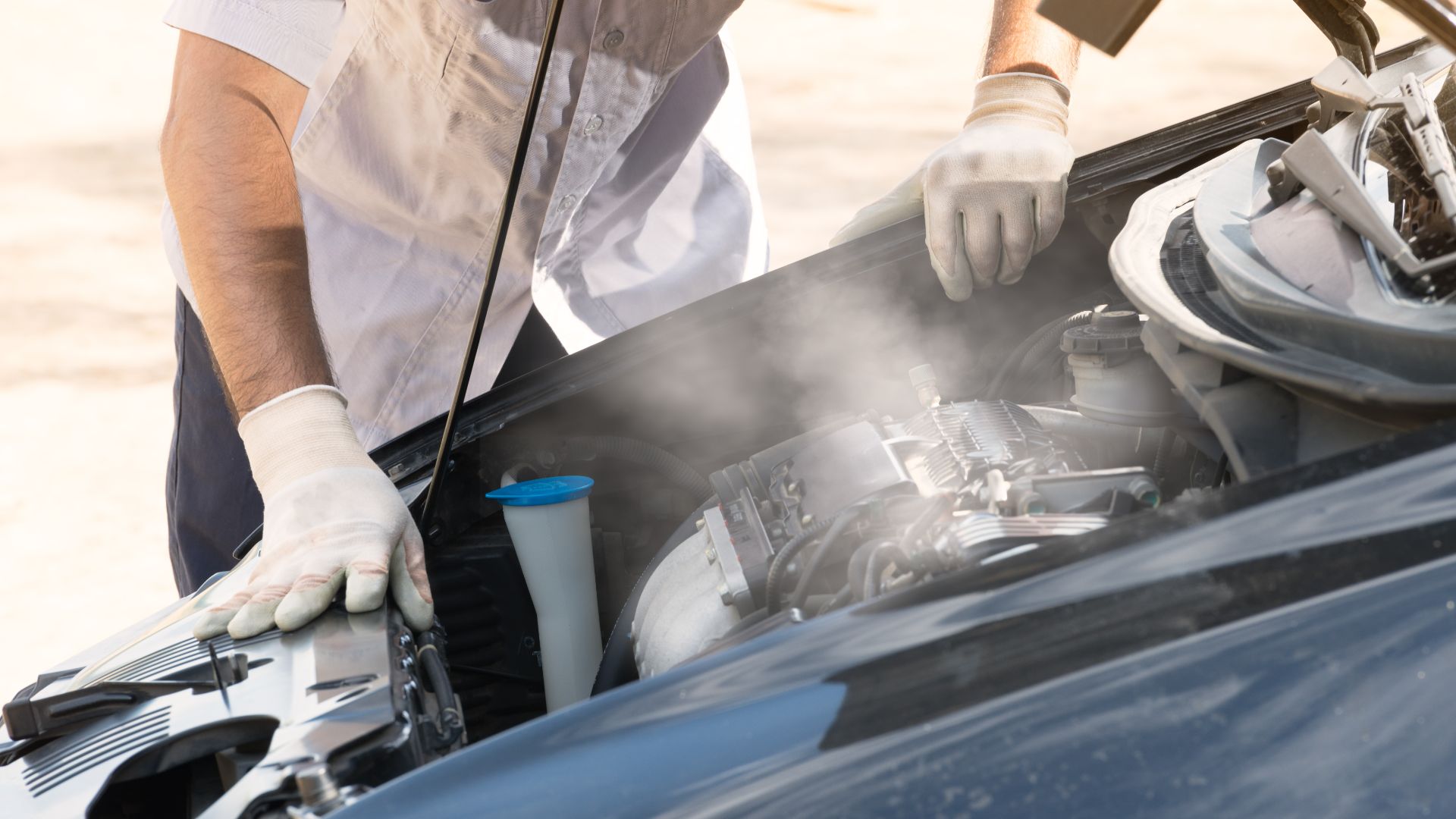 Most often, extensive heat buildup caused by low engine oil or coolant leaks leads to a blown head gasket. Immense pressure forming can burst through the seals and damage the gasket permanently. At this point, you might notice that your car builds up temperature faster than usual.
If treated on time, you can save your engine from excessive damage, so here are the most common blown head gasket symptoms:
White smoke from the exhaust
Overheating engine
Changes in the oil color
Unexplained coolant and oil leaks
Lower engine compression
If you notice any of these symptoms early, you should immediately stop your vehicle. It's not safe for your engine to keep driving with a blown head gasket, as it can only cause further damage to the parts from the engine block.
White smoke leaving the tailpipe
This is one of the most obvious signs of a blown head gasket, and it sadly occurs when the seal has already been breached. At this point, some coolant might flow into the combustion chamber and burn out, leaving white smoke coming from the exhaust.
If you also sense a sweet smell, it's a sign that your engine's coolant has breached into the cylinders. Another common reason behind this is an oil leak in the cylinders, and it mostly reflects in white or even blue smoke coming from the tailpipe.
Most drivers tend to overlook white smoke as a serious symptom, so you shouldn't just keep driving in this case. Drive your car straight to a mechanic or tow it if you don't have a shop nearby. Inspecting the engine will tell if you have a worn-off seal between the engine block and cylinder head.
Engine temperature keeps going up
If your car starts overheating excessively, it's another sign of a blown head gasket. It's mostly caused by coolant liquid breaching into the cylinders and burning out, so the engine keeps running hot. It's the same with oil leaks since the friction between metal parts causes excessive heat buildup.
It's dangerous to keep driving if this happens since it can even lead to warped cylinder heads and problems that can only be solved by engine rebuild. The best way of noticing these problems on time is to pay attention to unusual temperature gauge activity.
Contaminated engine oil
Another common symptom is a change in the oil color and this is a serious problem even if it's not caused by a blown gasket. You'll notice a white residue on the bottom of the oil measurement dipstick as you try to read the engine oil level from the reservoir.
It means that the coolant has mixed up with the oil and the engine no longer gets proper cooling. If you keep driving with contaminated oil, you risk damaging the engine bearings. Sadly, it's almost always a sign that the bottom side of your engine will need to be torn apart to find and fix a leak.
A blown head gasket can also likely be the culprit behind this problem, and it's essential that you immediately have the engine inspected in case this happens.
Loss of coolant and engine oil
As mentioned, the head gasket acts as a seal between the engine block and cylinder head, and it also prevents engine oil or coolant fluid from external leaks. If the seal gets blown, you'll surely face these leaks and they can make a real mess in the engine compartment.
On top of that, you also risk a fire hazard since oil can leak onto the hot exhaust system and cause a burn. In this case, you'll surely notice the temperature rising and the danger of overheating just gets bigger and bigger.
Poor engine compression
Your engine's combustion chambers need compressed air and fuel mix to trigger proper combustion. So, a blown head gasket could cause compressed air leaks and it leads to bad combustion and poor engine performance.
You might notice a loss of power as one of the main symptoms that follow up after a blown head gasket. On top of that, you might hear weird noises coming from the engine compartment caused by the leaks. It's a sign that you should stop driving and inspect the situation as soon as possible.
There are head gasket sealers designed particularly for this purpose and to prevent further engine damage caused by this problem. Still, it's worth considering the pros and cons of a head gasket sealer before you get one of these to cope with the issue.
Our take
If you notice any blown head gasket symptoms listed in this guide, you should stop driving and visit a mechanic to estimate the damage. If noticed early, a blown head gasket can be repaired without having to rebuild the entire engine.
However, if you wait for too long, your engine will inevitably seize at some point and you'll have to deal with the most expensive automotive repair.
Will a car still run with a blown head gasket?
Your car will still run after the initial signs of a blown head gasket until it loses compression and starts frequently overheating and stalling.
What does a car sound like with a blown head gasket?
You might begin to notice a knocking sound while driving a car with a blown head gasket.
How do I know if my engine has a blown head gasket?
You can know if your engine has a blown head gasket by the white smoke coming from the tailpipe, unexplained coolant and oil leaks, and a milky residue around the oil cap.