Ford Escape years to avoid — most common problems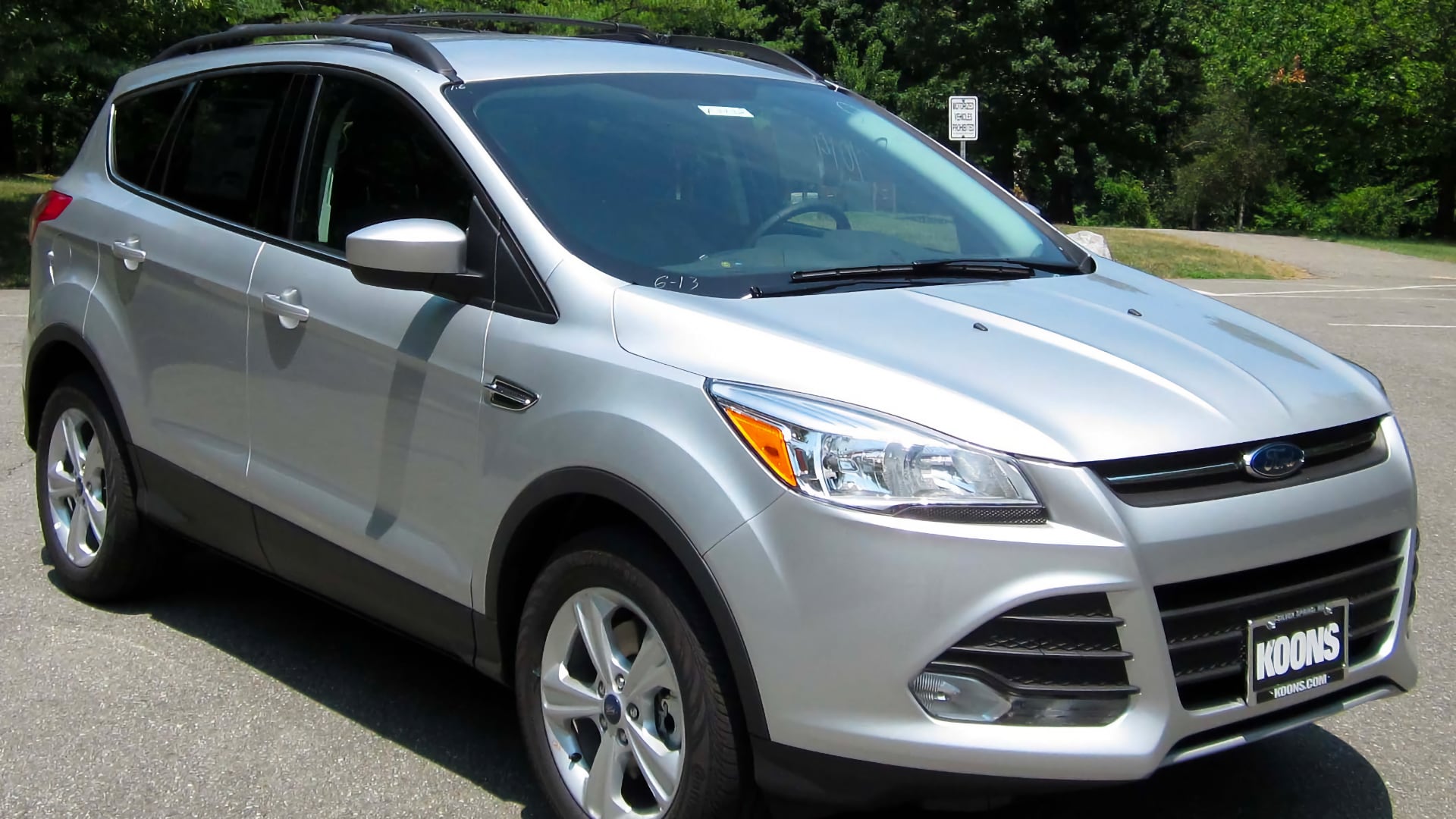 The Ford Escape is a popular SUV on the market. They were one of the first to break the body style mold. Afterward, several other carmakers followed suit. Other brands love the Ford Escape model, and so do consumers; this makes them one of the most sold Ford cars.
The Ford Escape models have the room and look of an SUV but deliver smooth rides and impressive handling like a car. Though it is a stylish and hot-looking seller, it has had issues here and there.
Some of the issues most drivers complain about include sudden engine failure, power engine failures, transmission failures, and noisy brakes, to name a few. In extreme cases, drivers also report situations that involve their engines lighting up on fire.
So, when purchasing a Ford Escape, you must consider its best and worst years. After all, nobody wants to get a vehicle bent on taking away the peace of mind they deserve.
This article provides detailed information about the Ford Escape years to avoid, the best years to purchase, and answers related questions.
Most common Ford Escape problems
If you are in the market looking to buy a Ford Escape, there are some things you should look out for. These tips would help you pick an excellent preowned vehicle and inform you about the risk involved when choosing a Ford Escape. Common issues with the Ford Escape include:
Brake issues
Several drivers have reported issues with brakes squeaking, though these reports were centered more on the 2016 and the 2017 models. The brakes squeal so badly that Ford replaced parts or the entire braking system on some Escape models.
Nonetheless, this issue wasn't peculiar to a specific year; it spread over a few other years, and you should keep it in mind.
Transmission failure
We've already mentioned it, but this is a common issue with the Ford Escape models. In extreme cases, the vehicle suddenly stops working while driving without any warning, and fixing costs up to $4,000, so it is vital to bear this in mind. Drivers have reported failing transmissions without many signs of low transmission fluid.
Engine fires
There were a few issues related to faulty engines in the 2012 and 2013 models. Not only are the engines defective, but in extreme cases could light up while driving. This was a significant issue that caused a lot of concerns; however, there have been no recent reports of this nature since then.
Which Ford Escape years to avoid?
Some Ford Escape year models have been known to have a lot of problems than others. Below is a list of a few of them:
Second-generation Escape (2008-2009 model years)
Though the problems associated with the 2014 model were significant, 2008 was the Ford Escape model year with the most complaints. The significant complaints were with the steering and transmission, which could lead to dangerous issues. Other problems with the 2008 model year included body paint, interior accessories, engine problems, and a faulty AC system.
Although the 2009 Ford Escape didn't suffer from the 2008's transmission failure issues, it added a lot of problems to the long list of challenges faced by Ford Escape drivers. From its poor handling owing to worn suspension to its disturbingly loud engines, the 2009 Ford Escape is another one you should avoid.
Third-generation Escape (2013-2014, and 2016-2017 model years)
The 2013 Ford Escape is a problematic SUV with more than 3,000 NHTSA complaints. Unfortunately, many of the 2013 Ford Escape problems are engine-related. These complaints include engine failure, check engine light illuminating, stalling, and even engine fire.
Various reports showed that their Escape's engine stalled without warning. The standard solution to the issues was to replace either the electronic throttle, coolant bypass valve, fuel sensor, or main wiring harness.
Additionally, the 2013 Ford Escape also had multiple complaints about its transmission -a very terrible mechanical issues. Among this model's numerous problems, transmission failure is the most prevalent.
More than twenty drivers confirmed that their transmission unexpectedly failed in the middle of the traffic. Additionally, several drivers complain of transmission slips at around 60,000 miles.
The worst Ford escape model out there has to be the 2014 Ford Escape. Though other Escape years had more complaints, the 2014 model earns the reputation for being the worst Ford Escape ever.
The main issue was transmission-related, which can be expensive, with some automotive repair shops charging up to $5,000. Transmission issues spanned from minor problems after a little over 100,000 miles to issues with your vehicle stopping abruptly while driving.
After experiencing a year off, the 2014 Ford Escape's transmission issues reappeared in the 2016 model. The SUVs in the 2016 model year experienced occasional power steering and engine failures. Additionally, drivers complained of extremely noisy brakes, even when the vehicle was fresh off the parking lot.
The 2017 model did not escape the plague of unpleasantly loud brakes identified in the 2016 model. Additionally, the brakes sometimes would get hard to press for no reason. Factor in the engine stuttering and stumbling to the abovementioned issues, and you have another undependable model year for the Ford Escape.
Fourth-generation Escape (2021 model year)
Ford issued a recall for several 2021 Escape models owing to fuel system issues, leading to engine stalling in the model. Some drivers reported electrical system problems in the hybrid model, affecting drive power. Drivers of the hybrid and gas-only have also reported weak brakes in the models.
Which Ford Escape years are the best?
Not every Ford Escape year has been the best, but a few of them were better. A few of the best Ford Escape years include:
2010 Ford Escape
2011 Ford Escape
2012 Ford Escape
2015 Ford Escape
2019 Ford Escape
2020 Ford Escape
The 2010 Escape is one of the best Escape model years, owing to its above-average interior cargo space and outstanding crash test scores. Regardless of whether you choose the gas-only or hybrid option, the fuel economy the 2010 model provides is well above average. The only drawback would be its less-than-impressive handling.
On the other hand, the 2012 model caught a lot of attention and showed that Ford was still on track even though it had slipped before. The 2012 body style was out for some time, although there were slight changes to the exterior. However, the most critical changes were on the build, with improvements to the engine and transmission.
Another good model year was the 2012 model year. The 2012 Escape was the last of the old body style manufactured by Ford. Not only does the Ford 2012 Escape prove to be a model with fewer complaints, but it also has a few issues with the electrical and transmission.
Drivers consider the 2015 Escape one of the best model years owing to its powerful turbocharged engine options and impressive handling. The 2015 Escape continues to provide a spacious interior, superior safety rating, and excellent cargo capacity, as with other models. The only issue drivers complain about is its noisy brakes.
Ford spiced up the 2019 model year with the Sync 3 infotainment system, push-button start, one-touch power windows, and keyless entry, making it standard across all 2019 Escape trims. These features enhanced the model year's safety, reliability, and convenience. The only downside to this model would be its lower fuel efficiency.
The completely revamped 2020 Ford Escape is an affordable, reliable, and fun-to-drive model. Its cylinder-deactivation features provide superior fuel economy in highway driving. Additionally, its turbocharged engine ensures it stays caught up in performance.
The best thing is that Ford included all its award-winning driver-assistance features standard across all trims of the 2020 model year. The only disadvantage to this model is that it's expensive compared to the preceding model years.
Is the Ford Escape worth buying?
Although some Ford Escape models have reliability issues with problems including transmission failure, power steering failure, extremely noisy brakes, engine failure, etc, many others have proven less problematic, with a lower chance of frustrating the driver.
Overall, the Ford Escape is a pretty solid car with great qualities.
What year Escape is the most reliable?
The most reliable Ford Escape year would be the 2022 model year, with its superior fuel economy and driver-assistance feature to make driving fun.
What years did Ford Escape have problems?
According to most Ford drivers, Escape years with significant issues ranging from transmission issues to engine failures include 2006, 2009, 2013, 2014, 2016, 2017, and 2021 model years.
Is it worth buying a Ford Escape?
Yes. The Ford Escape model is a great SUV, with its model with the base engine getting high gas mileage and its optional turbo-four delivering exceptional acceleration. The Ford Escape has two rows of comfy seats, provides enough cargo space, and provides smooth rides to drivers.
Are Ford Escapes long-lasting?
Yes. The Ford Escapes have proven to be one of the most durable SUVs on the market, possibly lasting up to 200,000 miles with adequate care. Just set up regular maintenance and keep up with any required repairs.