Jeep Renegade years to avoid — most common problems
Learn about the Jeep Renegade years to avoid and make an informed decision for your next car purchase.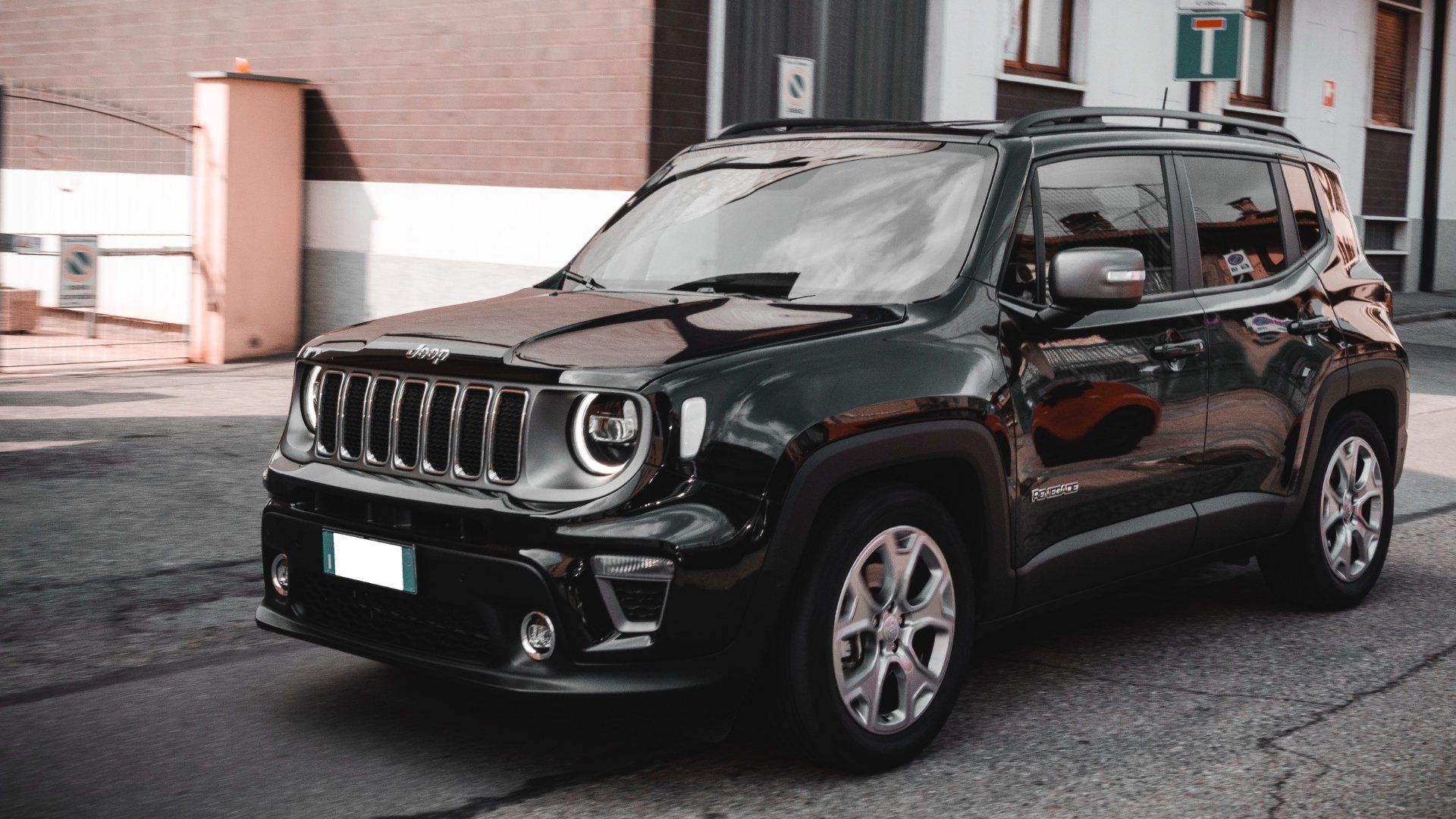 In recent years, the production of compact SUVs grew more and more, making popular manufacturers switch to this segment. That's just what Jeep did in 2014 by unveiling a model that goes below the Compass within their lineup in terms of size – the Jeep Renegade.
It delivers all the standard Jeep features and technologies found in the Compass, only for a more affordable price and with a bit less interior space. However, all the good that the model did was cut in half due to several consecutive problematic years. So, this guide will help you steer away from the main Jeep Renegade years to avoid, and we'll also point out some drawbacks of the model, as well as its best years.
Most common Jeep Renegade problems
Since Jeep Renegade is advertised as a reliable compact SUV and there are several known issues with the model already, we'll let you decide by giving you an overview of the main problems in this guide. The 2014 model year was rated quite well and it was well-received by the broad automotive audience as well
It made the perfect option among compact SUV vehicles and the fact that it was made by a renowned brand like Jeep simply attracted a lot of interested buyers. Sadly, things got a turn for worse with the upcoming model years, and the first problems of the model started to drive by.
The first sign of trouble was a problem with a 9-speed automatic transmission and the faulty oil pump only made things worse for interested drivers. Some problems also affected the fuel delivery system and resulted in lower pressure in the fuel lines which also affected the combustion.
Finally, there's an electrical issue that we'll discuss in more detail which caused a no-start situation and the vehicle cranking without starting the engine. We know that this sounds like the car had a lot of problems, but you should delay your decision at least while we take a closer look at these issues.
Automatic transmission faults
Jeep Renegade had a fair share of transmission issues but these were most common for cars equipped with a 9-speed ZF 948 TE gearbox. When it comes to such models, drivers have complained about bad transmission sensor clusters and wiring harnesses that eventually led to the car suddenly shifting back to neutral.
As you may have guessed, this situation could lead to driving safety problems especially if this occurs while driving on an open road. So, Jeep issued an official recall in 2016 to fix the issue and adjust the sensor clusters, as well as reprogram the powertrain control module. However, this doesn't have to affect you as a buyer if you only avoid the 9-speed ZF automatic. You can go with the 6-speed manual, 6-speed automatic with a dual-clutch system that's ready to shift regardless of the rev range, or even a 5-speed manual.
Low fuel pressure
Another common problem with the Renegade is the lack of proper fuel pressure in certain situations that require an immediate power supply to the wheels. This issue is mostly present for the Renegade vehicles equipped with a 2.4-liter Tigershark inline-four engine. If you've been wondering about what happens when the fuel pump goes out while driving, there's a risk of the engine stalling under low fuel pressure.
Without combustion, the engine can't keep supplying the wheels with power and it becomes a genuine safety threat if you are driving like that for some time.
Faulty oil pump
Another delicate issue that was quite frequent for Renegade is the faulty oil pump situation. It caused low oil pressure and flow into the engine, which ultimately could lead to a stalling engine. Once again, the problem seems to be mostly affecting the 2.4-liter Tigershark engine, so we suggest you avoid this engine completely.
The true source of the problem was the housing/balance shaft module crack which prevented the oil pump from properly doing its job. Therefore, this problem not only affected the lubrication of metal parts within the engine, but also engine cooling.
Electrical problems
Finally, we are left with one more major issue and that's an electrical problem that caused a no-start condition. Precisely, it's a problem with a powertrain control module (PCM) chip that was prone to failure under unregulated voltage, resulting in a problem with the circuit board.
This problem mostly affected the 2018 Renegade, so at least you'll know which model to avoid to prevent this problem from occurring. There was an official recall to deal with this issue, so you can also count on that and get a model that's been through the recall.
Which Jeep Renegade years to avoid?
Well, there comes the hard part right after exploring the main problems that affected this model – figuring out the model years that are best avoided. Right off the bat, we recommend you keep out from the models equipped with a 2.4-liter engine due to known issues with the failing fuel pump and cracked oil pump housing.
Besides, it's a bit easier to discuss the troublesome model years for the Renegade since it was only in production in a single generation that's still ongoing. So, let's take a closer look at the worst model years, shall we?
First-generation Jeep Renegade (2015-2018 model years)
We already mentioned that the initial model year of the Renegade was quite reliable and things looked pretty optimistic for the model overall. However, there are several consecutive model years that you should avoid, starting from 2015 one, and going all the way to the 2018 Renegade.
The 2015 model received the most complaints, followed by the 2016 model. During these four production years, owners have reported issues with the 9-speed automatic transmission, faulty fuel pumps and oil pumps, and electrical issues.
There have also been reports of the improperly calibrated occupant restraint controller that triggered the SRS light and there was a recall of certain 2018 models along with the already mentioned electric issues. So, at least you know that all these model years from 2015 to 2018 should be avoided, so that helps narrow down the selection to a few worthy model years.
Best Jeep Renegade years
After going through all those bothersome faults and mechanical flaws, it's time for the fun part – giving you a list of the best Jeep Renegade years. It's best to start with the best model year and that's the 2014 model in this case. Surprisingly, it's the first model year and that's often the worst model year for many cars.
Here's a complete list of the safe Renegade models to buy on the used car market:
2014 Jeep Renegade
2019 Jeep Renegade
2020 Jeep Renegade
2021 Jeep Renegade
2022 Jeep Renegade
So, drivers will be left with two options – you can either go with the early 2014 model or pick one of the most recent models starting with a 2019 one. We recommend going with the 2020 model after all, since the 2019 one had a few slight issues with the electric connections and software.
These weren't as big of a problem as for the earlier model years, but you still want to get the care-free driving experience by getting the most reliable one out there. Make sure to pay attention to recent recalls since getting a recalled model with remanufactured parts can still be much better than getting one of the worst-rated options.
Is the Jeep Renegade worth buying?
Finally, the time comes for our team to make a final verdict on the Renegade as a model, and we think it's a decent buy as long as you avoid the problematic model years. In terms of general reliability, you can also consider other options like the Mazda CX-30 or Ford EcoSport, but we think that this car makes a great buy if you pick one of the best model years.
We also hope that this guide will help you on that quest since you will at least be able to easily tell which model years to avoid without even thinking about getting them.
Which model is the best Jeep Renegade?
The best Jeep Renegade is the 2014 model and it's the model with the least driver complaints out of all the Renegade models.
At what mileage do Jeep Renegades start having problems?
Jeep Renegades start having problems after 150,000 miles, but only if you get a problematic model with known faults.
Are Jeep Renegades high maintenance?
Jeep Renegades offer affordable maintenance so you won't be spending much more on these when compared to the closest competitors like Mazda CX-30.
Is Jeep Renegade a reliable car?
Jeep Renegade is a reliable car in all model years except for the 2015-2018 Renegade models that proved to be fairly less reliable.