P0756 code — how to fix error fast
Equip yourself with knowledge on the P0756 code. Understand its significance and ensure your car remains responsive.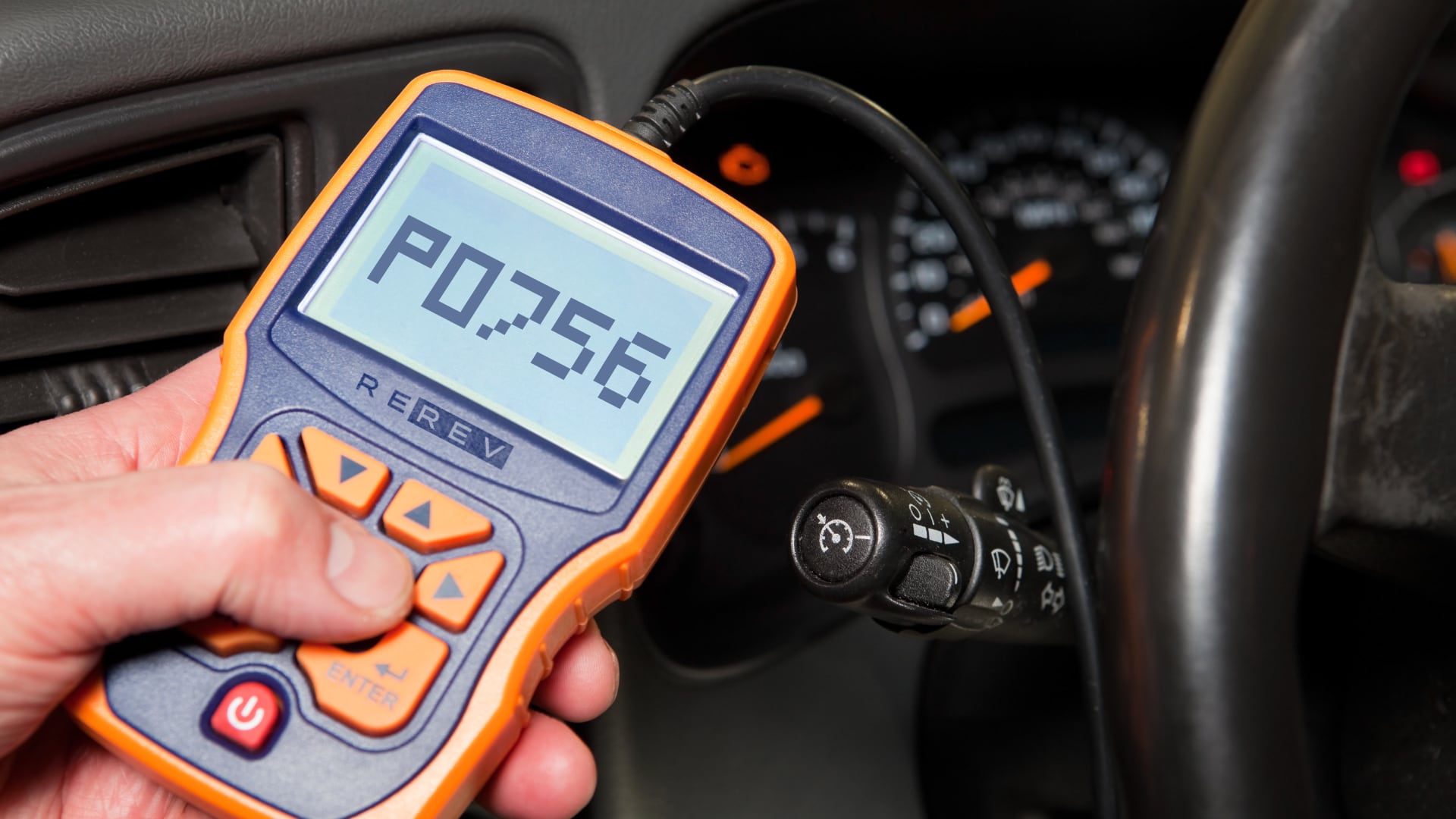 If you read the code P0756 by using a diagnostic vehicle scanner, it will probably ruin the joy of driving for you at least for a while. Well, this goes for almost any OBD2 code you can retrieve, but this one is especially bothersome due to its nature of having to do with the car's transmission.
If you are unfamiliar with the P0756 code meaning and the possible reasons behind it, we present to you the complete guide on this code. Our team of experts will go through the code with you to give you a better understanding of its meaning, reasons, and ways of properly diagnosing the core issue. After that, we'll discuss a bit more about the code's prevention methods and ways of fixing it for good to help you regain that driving pleasure.
Why you can trust REREV's OBD2 code advice: Our automotive expert researchers with experienced mechanics undertakes a thorough research methodology to deliver precise insights on OBD codes. Find out more about OBD2 codes research process..
What does the P0756 code mean?
The P0756 code is a diagnostic trouble code (DTC) that indicates a problem with the shift solenoid B in the transmission system. This code is specific to vehicles with an automatic transmission and is often accompanied by symptoms such as hesitation when shifting gears, harsh shifting, or a complete failure to shift gears.
Understanding the P0756 code is crucial for drivers as it can lead to further transmission damage if left untreated. It can also cause safety concerns when driving, such as sudden shifting or a total loss of power.
What causes the P0756 code?
Each of the potential causes of this code could result in different symptoms, including harsh shifting, hesitation, or a complete loss of power. It's important to diagnose the specific issue to determine the appropriate course of action for repairs, so here's our list of the most common reasons behind the code:
Problems with the shift solenoid
The shift solenoid is responsible for controlling the flow of transmission fluid that activates the gear changes. If it fails, it may result in a poor shift or no shift at all.
Wiring issues
The wiring that connects the shift solenoid to the transmission control module may become damaged or corroded over time. This can lead to a poor connection that triggers the P0756 code.
Malfunctioning TCM
This module acts as the brain of the transmission system, interpreting signals from various sensors to perform gear changes. If it fails, it may result in an incorrect gear ratio or other issues that trigger the P0756 code.
Low transmission fluid level
Transmission fluid serves as a lubricant and coolant for the transmission system. If the fluid level is too low, it can cause various problems, including slipping gears and difficulty shifting.
Which car models does the P0756 code affect the most?
The P0756 code can affect a range of different car models, but some are more prone to this issue than others. We did some more digging to come up with a list of the most commonly affected models, so here's what it looks like:
Dodge Caravan: Some 2001-2007 Dodge Caravans have been reported to have issues with the transmission control module that can trigger the P0756 code.
Ford Explorer: 2002-2005 Ford Explorers have been reported to have issues with the shift solenoids that can trigger the P0756 code.
Toyota Camry: Certain Toyota Camry models like 2002-2006 Camrys have been reported to have issues with the shift solenoids that can trigger the P0756 code.
How to diagnose the P0756 code
Diagnosing the root cause of this code can be difficult since it can also indicate a general issue with the transmission's shift solenoid, but there are several methods that mechanics use to identify the problem. Here are some of the main methods used to diagnose the P0756 code:
Check the OBD2 readings
The first step in diagnosing a P0756 code is usually to connect an OBD-II scanner to the vehicle's diagnostic port. This will retrieve the trouble code and provide additional information about the problem, such as freeze frame data and other codes that may be present.
Perform a transmission fluid check
A low level of transmission fluid can cause various issues, including triggering the P0756 code. Checking the fluid level and quality can help determine if this is a likely cause.
Resistance testing
Mechanics can use a multimeter to test the shift solenoid's resistance and compare it to factory specifications. If it falls outside of those specifications, it may need to be replaced.
How to fix the P0756 code
The cost of fixing the P0756 code will vary depending on the specific repair needed. Some drivers may be able to perform some repairs themselves, while others may require professional assistance. It all depends on the fixing method, so here's what we can tell you about the main ways of dealing with this code:
Replacing a faulty shift solenoid
If the shift solenoid is found to be the root cause of the P0756 code, it may need to be replaced. This typically involves removing the transmission pan, draining the fluid, and replacing the solenoid.
Repairing wiring issues
If the issue is found to be related to wiring or connections between the shift solenoid and transmission control module, these may need to be repaired or replaced.
Replace the TCM
If the transmission control module is found to be malfunctioning, it may need to be replaced. This typically involves programming a new module with the vehicle's specific information and installing it. This option can be an expensive fix ranging from $500 to $1000 and even more depending on the car model you are driving, so it's better to leave this option for a final check and look into other causes first.
Flush and top up the transmission fluid
If low fluid levels or poor fluid quality are found to be causing the issue, flushing and refilling the transmission fluid can often fix the problem.
How to prevent the P0756 code
Once the matter has been settled once and for all, you have to ensure it stays like that. So, here are some of the main steps you can take to ensure that this code never shows up again in your car:
Regular maintenance
Frequently changing the transmission fluid
Avoiding harsh driving
Visiting a mechanic upon first signs of gear slippage
By following these preventative measures, you can help reduce the likelihood of encountering issues related to the P0756 code. It's important to always stay on top of your vehicle's maintenance and address any potential issues as soon as they arise.
Our take
The worst thing that could happen if you don't get to fixing the code P0756 right away is facing serious transmission trouble like slipping gears or even a complete transmission breakdown. Doing a rebuild can set you back up to $5000 depending on the car model, so we advise you to take immediate action in this case.
That being said, we hope that this guide will serve you well on the path of dealing with the code and preventing it from occurring again in your vehicle.
What causes the P0756 code?
The P0756 code can be caused by several issues, including a faulty shift solenoid, wiring issues, malfunctioning transmission control module, or low transmission fluid.
How much does it cost to fix a P0756 code?
The cost of fixing a P0756 code can vary depending on the underlying issue causing it. Generally, it can cost anywhere from $150 to $1,000 or more.
How can I prevent the P0756 code from happening again?
Regular maintenance, avoiding harsh driving, addressing warning signs, using high-quality parts, and avoiding overheating can all help prevent issues related to the P0756 code from arising.