Honda Element years to avoid — most common problems
Avoid potential issues by understanding the crucial Honda Element years to avoid.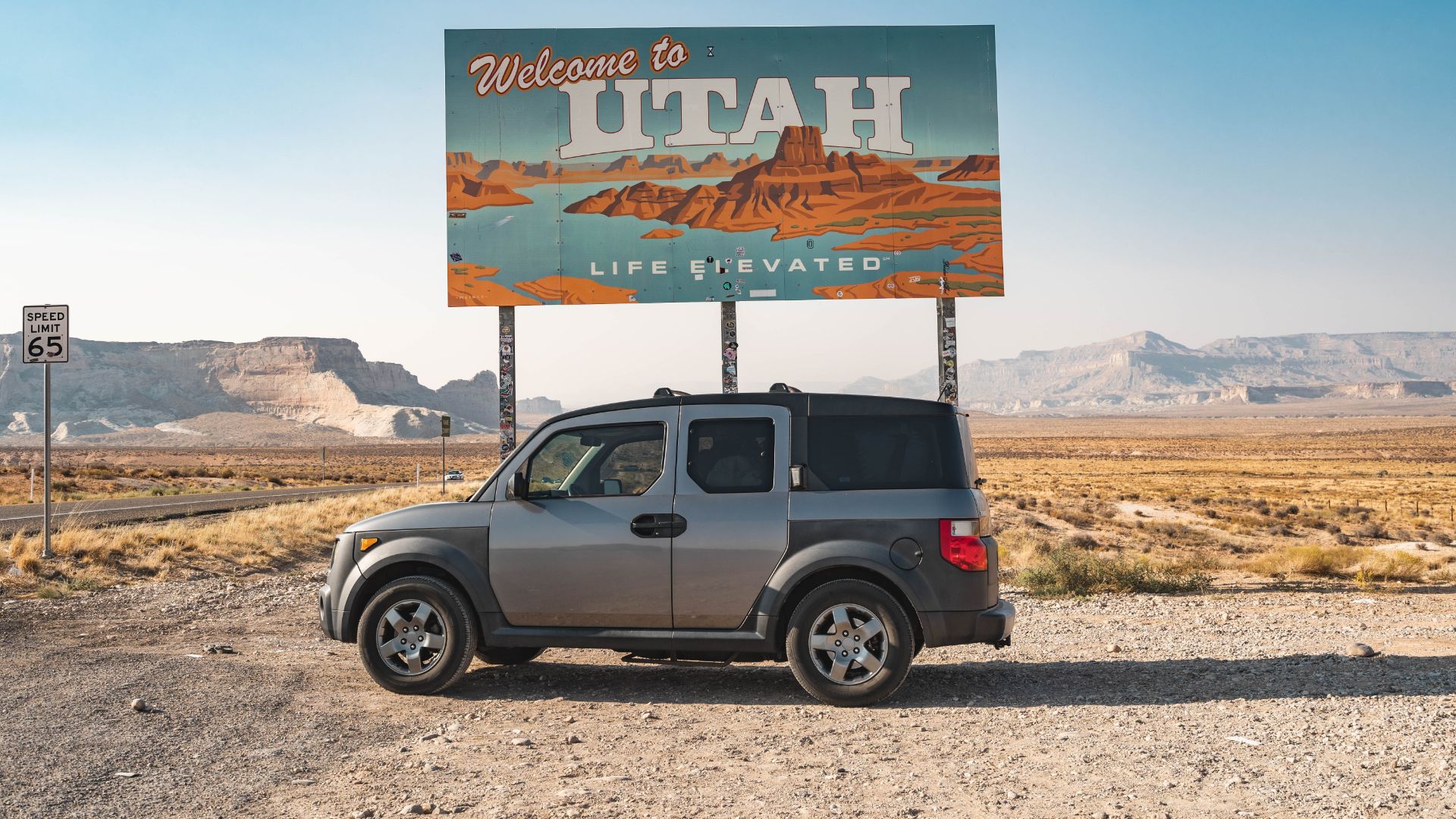 Honda Element is one of those vehicles that don't look as appealing as they are comfortable and reliable. It's a compact SUV with a sort of boxy body style which sets it apart from other similar vehicles. It also has doors that open in the reverse direction for better cabin accessibility. This is just one of the useful and convenient features that make the Element a great family ride.
Even so, there are a few more flaws of this car other than the looks that most drivers won't find exactly attractive. You should investigate these in case you are interested in buying this model, and our guide on Honda Element years to avoid will help you do just that.
Why you can trust REREV's advice on which car model years to avoid: Our car experts look at official data, ask real drivers what they think, and talk to experienced mechanics to make sure our list is useful. This reliable info can make buying a car easier for you. Want to know how we do it? Find out more about our research methodology.
Most common Honda Element problems
There are a few common issues with these models, but one of the most persistent ones that stuck with the car during most production years is an airbag fault. The problem has been noted by Honda and there were several recalls over the years to fix the faulty inflator bags, with the most recent one being in 2019.
It's an issue that made quite a few drivers back out from buying one of these, or at least to check if the vehicle has been through a recall. Another problem that Element owners have experienced is trouble with the variable timing control solenoid (VTCS). The problem involves a leaking gasket and the low oil message might appear on the dashboard.
Also, there's a problem with an ignition switch and a beeping warning with the key symbol being displayed on the dashboard. This problem often prevented Honda Element drivers from starting up the engine, so it's another bothersome issue to be aware of. Finally, some driveshaft problems caused significant wobble and vibrations when driving.
Variable timing control solenoid failure
One of the main mechanical issues with the Honda Element was a variable timing control solenoid failure which caused major oil leaks in most cases. It was usually a fault of a leaking gasket and the only solution was to replace the faulty solenoid in the car.
However, mechanics needed to fully drain the existing oil and replenish the engine oil level before starting the engine again. It's because this issue caused dirty oil and oil dilution problems, and the problem wasn't solved by simply changing the solenoid.
A faulty solenoid also frequently caused error codes suggesting low engine oil pressure, while it was a matter of a damaged solenoid.
Ignition switch problems
A major issue that had a lot to do with starting the car was the ignition switch problem. Many Honda Element owners have complained about how their car sometimes starts and sometimes doesn't and it's mostly due to an ignition switch failure.
One common symptom of this issue is if you see a green key-shaped light flashing on the board. The only solution for this problem is to get a replacement ignition switch and have it reprogrammed in a Honda dealership. The ignition switch issue has been present for most Honda Element model years, so it's something you should pay attention to when buying this car.
Airbag problem
Now we come to an issue that's potentially dangerous and directly affects your driving safety – the faulty airbag system. It's one of the most frequent complaints for the Honda Element, and it's not just this model, but also a problem of other Honda models of that period.
Faulty inflator bags could suffer from too much built-up pressure and this could cause an explosive condition that is harmful to the driver and the passenger. There's also the problem of inflator bags rupturing due to moisture building up, and there were numerous recalls to deal with this problem over the years. The least you can do when buying a used Honda Element is to check if that particular vehicle has been recalled and if the airbags have been fixed.
Driveshaft issues
Last but not least important is dealing with the driveshaft issues for Honda Element vehicles. The driveshaft issue caused a wobbly and shaking sensation within the cabin, and the whole car ended up shaking. It's due to a broken driveshaft carrier bearing.
It causes a slipped joint, as well as the two U-joints at the back and it all resulted in excessive driving vibrations and shaking. There's also the problem of bad CV joints for this model, and while it's not the same as a driveshaft issue, it also triggers some vibrations and shaking noises, especially during acceleration.
Which Honda Element years to avoid?
Honda Element never got renewed for the second generation, and it was in production from 2003 to 2011. Based on the mentioned problems, some model years are best to avoid, especially those with excessive oil leaks from the VTC solenoid and the ones with characteristic driveshaft problems.
It's also worth noting that the 2003 Honda Element model in particular had the most complaints about the key not sending the signal to the ignition switch. Overall, these are the model years you'll want to avoid when buying a used Element vehicle:
First-generation Honda Element (2003-2004 and 2007-2008 model years)
According to the reports of Honda Element drivers provided to the National Highway Traffic Safety Administration (NHTSA), the model year with the most complaints was the 2003 Honda Element. It has numerous reports of the ignition switch malfunctioning, as well as airbag system issues that affected driving safety.
That model year also had a few struggles with the 4-speed automatic transmission which later got replaced with a more reliable 5-speed automatic. On top of it, some drivers have reported electrical issues and wiring problems, so the best choice is to leave this model out of your consideration.
Things got a bit better for the 2004 production year, although the car still had some prominent issues. The problems were more or less the same, with airbag system recalls and a few electrical issues, but much fewer reported engine and transmission faults.
However, that got changed for the 2007 model year with a revised 2.4-liter engine that now had 166 horsepower. While it did get a bit more power, the VTCS problems started occurring more rapidly. That's why it's best to avoid this and the 2008 model year, as these issues were later solved with the redesign.
Best Honda Element years
Things aren't looking as bad as they might seem for Honda Element based on mentioned difficulties that drivers have faced. Several model years received minimum driver complaints and are considered to be a safe option without many oil leaks and airbag problems. With that said, these are the best Honda Element model years:
2005 Honda Element
2006 Honda Element
2009 Honda Element
2010 Honda Element
2011 Honda Element
The model year that received the least complaints from drivers was by far the 2011 model year, at least according to NHTSA reports. However, the 2005 and 2006 model years received much fewer complaints about the faulty ignition switch and electrical issues, so drivers thought that these problems were over with.
Sadly, there were some vehicles in later model years like 2007 that still got some ignition switch issues, but things looked much better for the 2009 to 2011 model years. The 2011 Honda Element seems like the best option since the airbag system has been recalled and replaced for most of the vehicles in this model year.
Some leftover issues were sorted out with the 2019 recall, and the only reported issues for the 2009 to 2011 model years included a few writing complaints and occasional false problem codes regarding low engine oil.
Is the Honda Element worth buying?
As the time comes to sum it all up, it seems that Honda Element is a rather trustworthy compact SUV. The interior space has been used in the best possible way, so this vehicle makes a great recreational and family ride.
The only prominent problems included airbag and oil leak issues since the ignition switch could be replaced for as little as $50, and driveshaft issues were easily resolved by replacing the bearings and bad joints. The only problem with this is that sometimes the car needed a complete driveshaft replacement since U-joints couldn't have been replaced on their own. Still, it's a rather solid and reliable car with a low account of engine and transmission troubles.
What were the best years for the Honda Element?
The best years for Honda Element were 2009, 2010, and 2011 model years since they came with the least complaints, while the 2006 model year also seems pretty solid.
What are the most common problems with Honda Element?
The most common problems with Honda Element include wobbly driveshaft issues, oil leaks from the VTC solenoid, and troubles with a faulty ignition switch.
What is the average lifespan of a Honda Element?
The average lifespan of the Honda Element is around 250,000 miles with timely servicing, which places it rather high on the scale of reliable compact SUVs.