Low transmission fluid symptoms — causes and fixes
Recognize the telltale signs of low transmission fluid and avoid expensive repairs.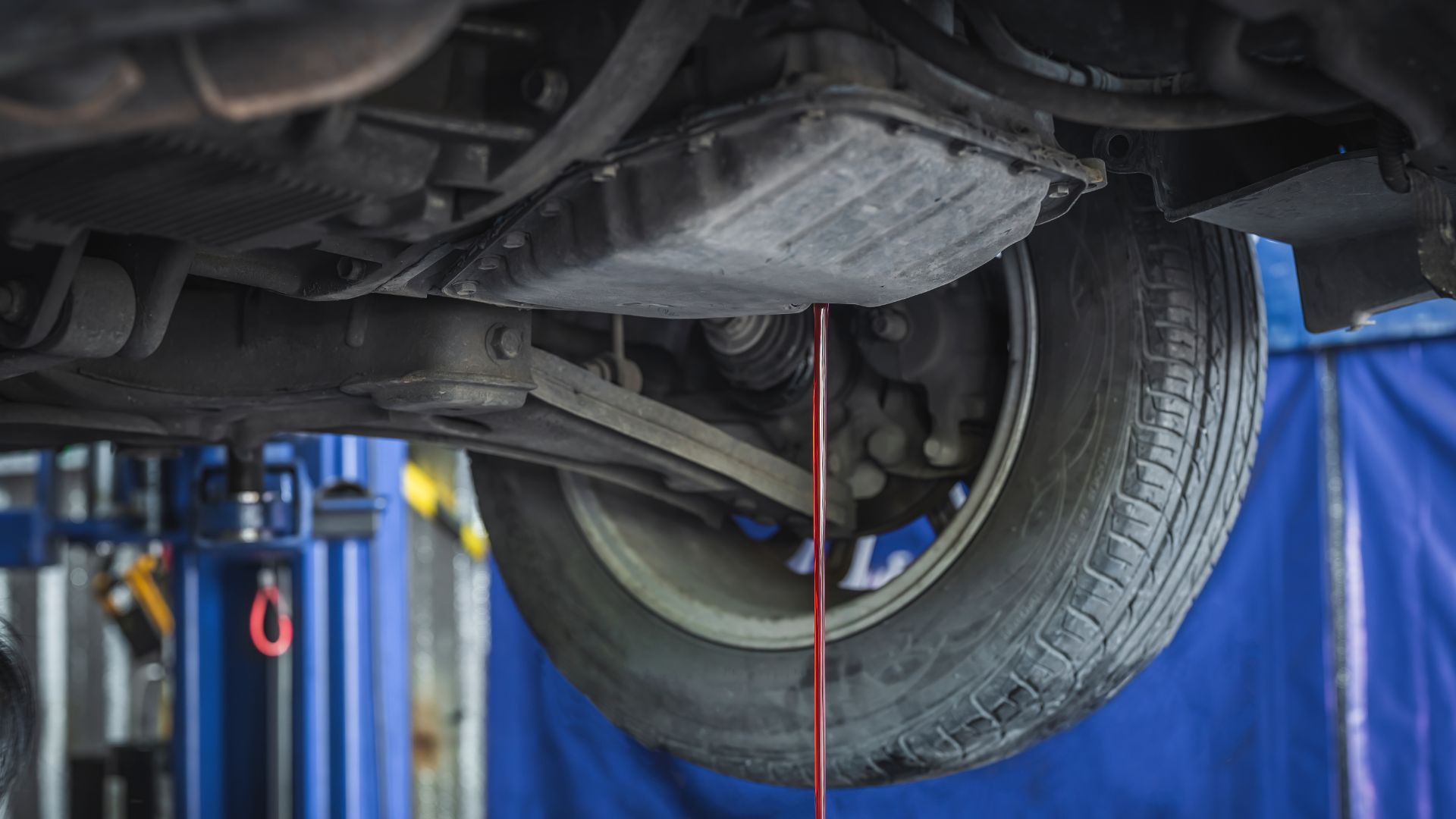 Gear slippage is not something you would like to encounter for any reason. It makes driving tedious, risky, and sometimes impossible. That is one of the issues you will likely experience if you have a low transmission fluid in your car.
In the long run, you stand to lose your transmission system and have your car rendered immobile because of little to no transmission fluids. To prevent such an outcome, you should be on the lookout for low transmission fluid symptoms. Besides gear slippage, you may encounter irregular shifts, delays in gear engagement, and overheated or failed transmission.
This article describes the symptoms that accompany low transmission fluid and what can happen if you do not replace your transmission fluid in time.
What does the transmission fluid do?
The transmission fluid is an essential fluid your car needs to function correctly. Its job is to lubricate the bearings and metal parts of a car's gearbox, keeping them from grinding down as they move.
Automatic transmissions use transmission fluid to lubricate their moving parts and provide friction and hydraulic pressure, which the internal parts use in working. It also keeps the transmission system cool for both automatic and manual vehicles. Without the transmission fluid, shifting gears would wear off the transmission system faster than the rate we know with the fluid.
What are the types of transmission fluid?
There are generally two types of transmission fluid: automatic and manual. Different kinds of vehicles and transmission systems require specialized transmission fluids. As such, specialty fluids exist for different types of transmission, including my dual-clutch and CVT transmission models and synthetic transmission fluid.
As the name implies, automatic transmissions are for use only with automatic vehicles, although some manual transmission vehicles also use them. Besides its prominent role of bringing a lubricant and coolant for the gears and transmission, the automatic transmission fluid is also involved in the torque converter, valve body, and clutch friction operations. It also has a hand in brake band cooling.
On the other hand, manual transmission fluids are used for older manual vehicles. Not many recent models of manual vehicles accept this transmission fluid. When getting a transmission fluid for your car, be sure to go through your manufacturer's specifications or contact your mechanic to recommend the right product.
How do I know when my transmission fluid is low?
The earliest sign of low transmission fluid is overheating. At the early stage of the issue, your engine will rev higher than usual as though there is little power.
If you do not include your transmission fluid in your maintenance plans or have any maintenance routine for your vehicle, you are at a high risk of getting this problem. The lack of maintenance can cause your transmission to overheat when the transmission fluid gets depleted.
Similarly, if your car has any issue that causes the transmission to heat up, the chances are that you are losing transmission fluid, too, which will only worsen the situation. In situations like this, look for signs of leakage around your vehicle where you park or manually check the transmission levels with a dipstick whenever you change engine oil.
Identifying the potential cause of low transmission fluid levels will save you the stress and extra money you will spend on repairs.
Symptoms of low transmission fluid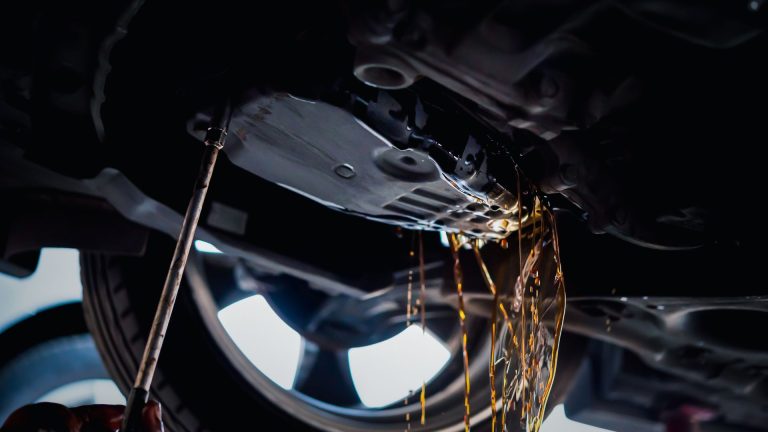 You can use these methods to tell when your transmission fluid is low.
Dashboard warning light
All modern cars have an icon that glows to alert you when your transmission has any issues. If the sign's interpretation implies that the transmission system is overheating, it also infers that the transmission fluid is low.
Some vehicles combine the check engine warning light with the one made explicitly for warnings about the transmission. Others that do not have a warning system for the transmission generally use the check engine light to warn drivers about problems in their transmission.
Smell
If you perceive a slight burning smell when driving, it means several things. It could also indicate a transmission problem, mainly when an unusual tart smell follows it.
Color
Transmission fluid typically appears as a light, transparent colored that can be red or some other color, depending on your vehicle. If it turns to a muddy green color or a dark brown color, it means there is a problem, and you need to change the transmission fluid as soon as possible. Such corrupted fluid will not work as it should and would have you battle the effects of having a low transmission.
Odd sound
If the sound you hear while going through corners or accelerating is strange or sounds more like a roar, you could have a transmission problem on your hands. A buzzing or whining sound, too, is indicative of possible transmission problems and should be dealt with quickly.
Difficult shifts
While driving, if the car delays entering the gear you've set, it is a clear indicator of a transmission problem. The transmission fluid at this point is so low that it cannot help the transmission keep up with demand on time. You may also experience other issues like slides, bumps, and slipping noises while changing gears.
If you notice any of these symptoms and want to be certain low transmission fluid levels caused it, simply use a dipstick to check your fluid levels. For models with no dipstick, you should get a professional to look at it and ascertain where the problem is from.
What will happen if my car runs out of transmission fluid?
A vehicle that has run out of transmission fluid will barely shift or move at all. It is a more severe matter for vehicles with automatic transmissions.
If you allow your vehicle to run out of transmission fluid entirely, the repairs you will need to get the car fully functional again are expensive and time-consuming. That is why you must be observant to capture the problem on time and incur less cost. Creating and sticking to a regular maintenance schedule will also save you the stress of such issues caused by low transmission fluid levels.
Can I top up my transmission fluid?
When you notice that the transmission fluid levels in your car are low, do not just get the fluid from the store and top it up. Doing so will make you inadvertently mix quality transmission fluid with the withered one left in the fluid reservoir.
Before introducing a new transmission fluid, you need to perform a transmission flush. The flush ensures no trace of the old transmission fluid in the entire transmission system. It is essential, especially when the refill is due to discolored transmission fluids.
A particular machine is used to perform a transmission flush. Sometimes, it is used with a cleaning solution to obtain excellent results.
While replenishing the transmission fluid, it is best to replace its filter to preserve your transmission's integrity. Ensure you stick to the recommendations your manufacturer provides for its transmission system so you refrain from using a product or step that would be detrimental to the transmission.
How much does it cost to replace transmission fluid?
The cost of replacing transmission fluid depends on the vehicle. Generally, the price ranges between $100 to $300. You should expect to pay more if your car uses a transmission fluid that is not common.
The process usually takes about 30 minutes for professionals. Any additional time is for other services like fixing the problem that could have caused the transmission fluid to leak or a transmission inspection.
Can I change my transmission fluid at home?
Changing the transmission fluid is pretty straightforward and can be done at home. However, it is best to get a professional to do it so that any other defects or problems can be found and dealt with. They would also notice the problem with the transmission easier than you would unless you know your onions around transmission systems.
Our take
Paying attention to the signs your car gives when something is awry will save you a lot in repairs. It would also decrease your chances of getting into an accident by a considerable present. Transmission problems are one of those issues that can get you into a tight corner.
Whenever you notice your vehicle making a different sound than usual or giving delayed responses when you shift, you should be wary as those are low transmission fluid symptoms. Pay attention to a puddle you see appearing around the area where your transmission system lies, a burnt smell, or a difference in the color of the transmission fluid. You should treat transmission problems as soon as possible and change the fluid to maintain the quality of rides and keep you safe.
What happens when transmission fluid is low?
When the transmission fluid is low, the transmission system overheats. If left to dry up, your gears will not work, and your car will be immobile.
How does a car act when it needs transmission fluid?
A car needing transmission fluid behaves like it has no power. Eventually, you would experience gear slippage while using such a vehicle which is a clear pointer to the fact that the car needs transmission fluid.
Can I add transmission fluid?
You should not just buy transmission fluid and top it over the old one as the old one will corrupt the new one. Before putting a new transmission fluid in your vehicle, endeavor to flush the entire transmission system to eliminate the old transmission fluid. 
What does it sound like when transmission fluid is low?
A car with low transmission fluid levels usually sounds like it's letting out a roar when revving up or going about a corner. You can sometimes hear the gears at worse levels as they struggle to do your bidding with little to no lubrication to help smoothen the process.