Honda Accord years to avoid — most common problems
Ensure a hassle-free car ownership experience by knowing the Honda Accord models to steer clear of.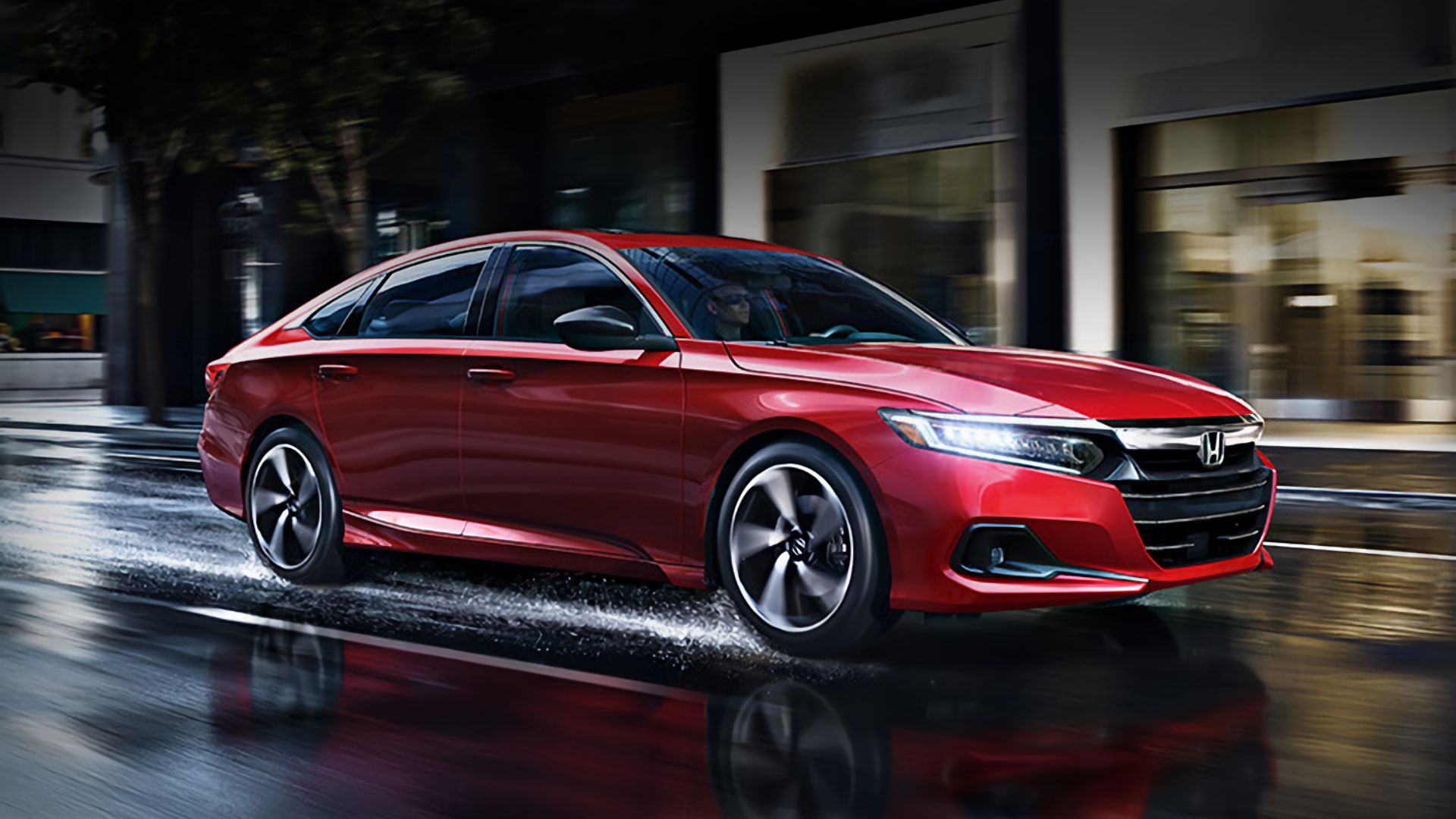 Honda is the epitome of reliability in the automotive world, and numerous petrolheads swear by their VTEC engines. It's not far from the truth, and it's impossible to put this statement to a test without challenging the reliability of their flagship sedan – the Honda Accord.
Through eleven generations, the model simply stayed a personal favorite of many drivers looking for a mid-size family sedan. However, is it as reliable as they say? In this guide, we'll go over the Honda Accord years to avoid and some of the main drawbacks of this model, as well as the best model years to buy.
Why you can trust REREV's advice on which car model years to avoid: Our car experts look at official data, ask real drivers what they think, and talk to experienced mechanics to make sure our list is useful. This reliable info can make buying a car easier for you. Want to know how we do it? Find out more about our research methodology.
Most common Honda Accord problems
Going over the main problems that Honda Accord drivers have reported over the years, you can truly see that the car has reliable model years coming in streaks. Even with that in mind, there are some issues that you should keep in mind when buying a used Honda Accord.
The earliest problems occurred with the 2001 and 2002 model years when drivers reported excessive transmission faults with the automatic transmission. These issues could lead to transmission slipping and a repair bill of up to $2700.
Besides the transmission problem with the sixth-generation Accord and early seventh-generation Accord, there have been numerous recalls regarding airbag inflator faults. Some recalls have had the drivers wait up to 2019 to get the 2002 to 2007 model year airbag systems replaced due to faulty inflator bags.
Other issues like problems with the fuel delivery system and electrical faults were also present, and these were mostly concerning the eight-generation Accord. The fuel pump made a big issue here, and it's also a problem of the 2019 model year. There's also been a problem with a 3.5-liter V6 engine with a variable cylinder activation system.
Transmission problems
The transmission slipping problem for Honda Accord mostly occurred for the 1999, 2000, and 2001 model years. Cars equipped with an automatic gearbox had a fair share of issues, and some drivers have reported that the transmission has failed before the car reaches 90,000 miles.
As a result, Honda extended the warranty deal, but many drivers that faced this problem in 2001 and even 2002 models weren't covered by it. As a result, drivers have experienced harsh shifting and noises coming from the transmission, which eventually resulted in seized transmission and having to get the transmission rebuilt.
Airbag problems
While the transmission is a key system in your car, it's at least good that transmission faults didn't happen as frequently for future generations. However, one issue that stuck with Honda Accord as a model for a bit longer is a faulty airbag inflator.
This problem mainly concerned 2003 to 2007 Honda Accord models, while the 2008 to 2012 Accord model had problems with improperly installed driver's side airbags. An often problem was also the airbag inflator that might explode due to long periods without use and under the influence of moisture and dust.
Because of this, Honda did several recalls of the Accord just to make sure that the airbags are safe to use, and these recalls were mainly initiated in 2008, 2009, 2010, and 2011. The final airbag recall concerning the seventh and eighth generations of Accord occurred in 2019.
Fuel delivery system faults
One of the worst problems with Honda Accord cars is the fuel delivery system fault that caught up the 2013 Honda Accord and 2015 to 2017 Honda Accord. The culprit was most often a failing fuel pump that was improperly installed, but sometimes it also had to do with the faulty gas tank cap and leaking O-rings.
As a result of this, there have been several recalls in 2013 and 2015, to deal with the issue and the latest recall regarding this issue took place in 2019 for replacing the fuel pump for the 2017 Accord model.
Engine problems
Many drivers will swear by the efficiency and longevity of VTEC engines in Honda Accord vehicles, but it was inevitable that some engines will have a few faults after such a long production period. One of the most negatively regarded engines was the 3.5-liter V6 with a variable cylinder activation system.
This issue persisted for most models and it ended up in increased oil consumption and eventually internal engine damage which required it to be rebuilt. The problem was in the variable cylinder timing system that sometimes shuts down a cylinder at a certain speed to ensure the maximum efficiency of the engine.
However, the bad thing is that this caused cylinders to work at different temperatures, and it's a vital fault, especially for a V6. Drivers have also reported issues with a newer generation 1.5-liter turbocharged engine with oil dilution.
Which Honda Accord years to avoid?
Because of all these problems, some Honda Accord years are simply not as reliable as others. Some of the major problems that persisted for a few model years included airbag system faults, faulty fuel pumps, and increased oil consumption of some engines.
So, it's best to go around these production years and go for the model that has gone through a recall or to completely avoid buying the following model years:
Sixth-generation Honda Accord (1999-2001 model years)
If you are buying a sixth-generation Honda Accord, it's best to stay away from the 1999 to 2001 model years. While the last years of production are usually the best for most models and their generations, this isn't the case with a sixth-gen Accord.
These model years faced significant issues with the failing transmission, shifting issues, and EGR valve problems. On top of that, some drivers have reported bad motor mounts and having to replace them after symptoms like harsh engine vibrations.
Seventh-generation Honda Accord (2003-2007 model years)
Most drivers swear by their 2.4-liter seventh-gen Honda Accords, and they have the full right to do it, especially with a manual transmission where the VTEC kicks in under your control. However, even this generation of Accord received a bit of complaint, especially concerning those mentioned airbags recalls.
This turned down some drivers that didn't want to bother checking whether the faulty inflators and airbag systems have been replaced. Besides the airbag fault, there haven't been any other reported problems with this generation, except for diesel variants with the first Honda's diesel engine that required a bit more expensive servicing.
Eighth-generation Honda Accord (2008 model year)
The 2008 Honda Accord faced numerous issues that made it one of the worst model years in the model's history. Despite the visible aesthetic advancements and some interior improvements, the car received numerous complaints regarding brake pads wearing off prematurely, oil leak issues, and airbag faults that persisted.
Ninth-generation Honda Accord (2013-2015 model years)
The ninth generation of Honda Accord also got a few complaints from drivers, and they are mainly concerned with the fuel pump failure and improper pressure in fuel lines. Also, with the ninth generation, the 3.5-liter V6 engine with a variable cylinder management system came into play, and it didn't have the reliability of the previous engines.
Best Honda Accord years
If so many bothersome Honda Accord years came as a shock to you, here's the good news – there are far more appraised and reliable model years. The airbag issues were mostly present in the seventh and eighth-generation Accord, and fuel pump and pressure problems were mostly present from 2013 to 2015.
So, except for a few minor issues, here are the best Honda Accord years starting from the sixth generation:
1995 Honda Accord
1996 Honda Accord
1997 Honda Accord
1998 Honda Accord
2004 Honda Accord
2005 Honda Accord
2009 Honda Accord
2010 Honda Accord
2011 Honda Accord
2012 Honda Accord
2014 Honda Accord
2015 Honda Accord
2016 Honda Accord
2018 Honda Accord
2019 Honda Accord
2020 Honda Accord
2021 Honda Accord
Earlier generations before the sixth generation came in place are mostly reliable and Honda enthusiasts find these models to be practically indestructible. There have been numerous reports of Honda Accords with 2.0-liter engines easily going over 300,000 miles.
On the other hand, the problems with the sixth generation started with the 1999 model year, and they mostly concerned automatic transmission issues, so earlier model years like 1997 are safe to buy.
The seventh generation brought significant design advancements, but it's best to avoid the 2002 and 2004 models, as well as the 2007 model year. Some of the most reliable seventh-generation model years are 2004 and 2005 without that many expressed airbag faults.
If you are going for an eighth-gen Honda Accord, it's best to avoid the 2008 model year, and the ninth generation only had complaints for the 2013 and 2015 model years. Finally, the tenth and eleventh generations seem quite solid except for some minor issues with a 1.5-liter engine and oil dilution.
Is the Honda Accord worth buying?
Ultimately – yes, Honda Accord is worth buying as long as you avoid problematic model years like 1999 to 2002, 2003, as well as 2008. The latest Honda Accord from the eleventh generation of the model has been rated 5 out of 5 stars on the safety test conducted by the National Highway Traffic Safety Administration (NHTSA).
So, as long as you keep out from buying model years that had significant fuel delivery system and airbag faults, your Accord will get you to your destination every time.
What are the worst years for the Honda Accord?
The worst years for Honda Accord are 1999, 2001, 2003, 2008, and 2013 model years.
What year Honda Accord is most reliable?
The 2016 Honda Accord model year is considered the most reliable based on the number of driver complaints.
What year Honda Accord has transmission problems?
Honda Accord had transmission problems in the 1999, 2000, and 2001 model years.