GMC Terrain years to avoid — most common problems
Ensure a hassle-free ownership experience by avoiding certain GMC Terrain models.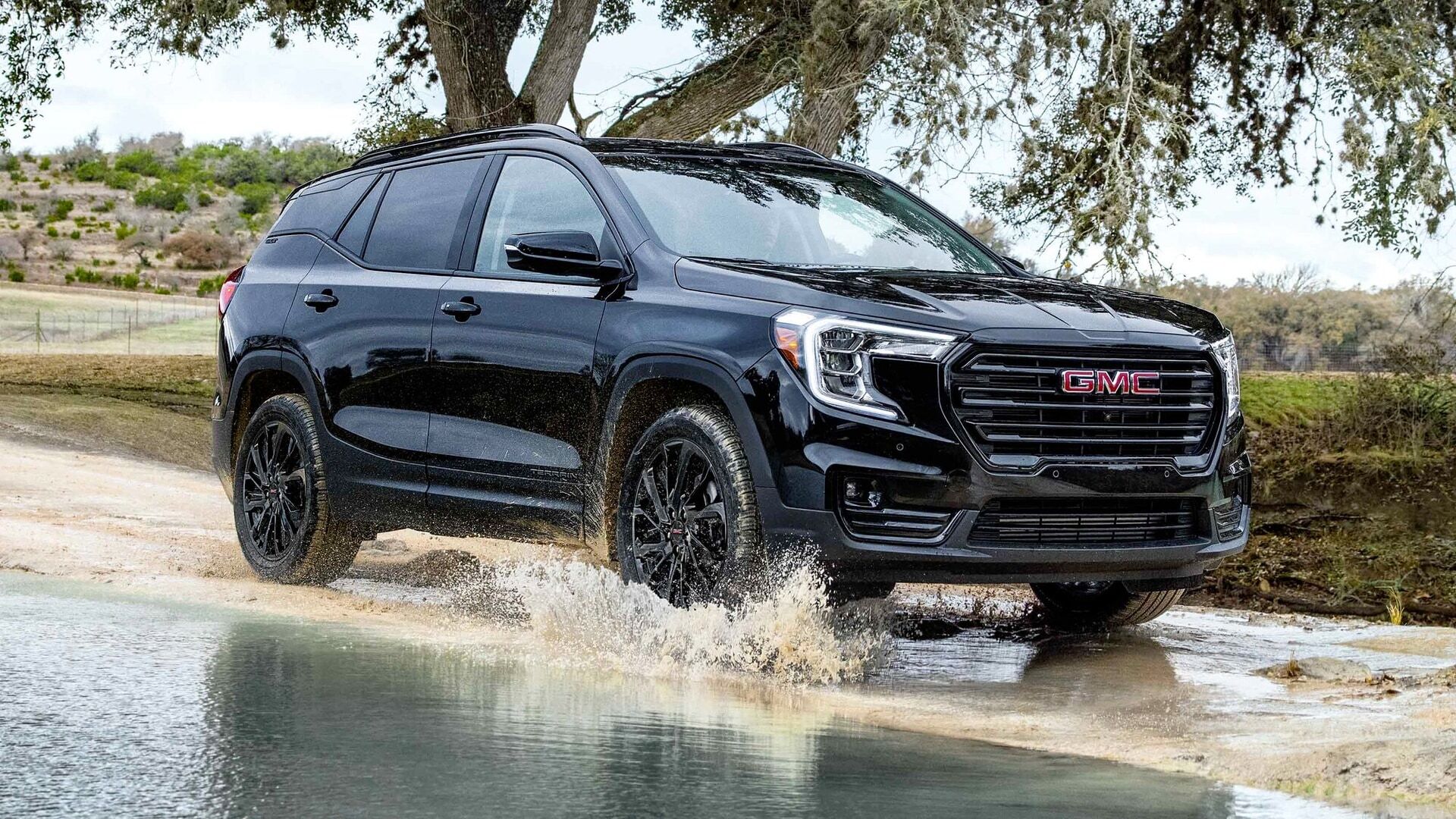 If you are looking for a compact SUV to serve as a perfect family car, the GMC Terrain is one of the best options. It's a vehicle based on Chevy Equinox and while they share the same platform, GMC Terrain has completely different styling and interior.
Ever since it first started production in 2010, it was considered a reliable small SUV. Even so, there are a few problems with certain model years. That's why our team will guide you through GMC Terrain years to avoid giving you a heads-up regarding some of the biggest problems of the model.
Why you can trust REREV's advice on which car model years to avoid: Our car experts look at official data, ask real drivers what they think, and talk to experienced mechanics to make sure our list is useful. This reliable info can make buying a car easier for you. Want to know how we do it? Find out more about our research methodology.
Most common GMC Terrain problems
The GMC Terrain doesn't have a long history as a model, so it's a bit tough to assess modern models for their problems due to low mileage. However, both the first and second generations of the Terrain had a few flaws, and the most notable one is excessive oil consumption.
Another serious issue included transmission system faults, along with some minor issues like problems with electrical connections. There's also been a recent recall of the 2022 GMC Terrain vehicles that had a stripped bolt in the pivot used to adjust the seating position and height.
Increased oil consumption
One of the worst things that could happen if you own a GMC Terrain is to spot excessive oil consumption. It's noted that model years from the first generation of GMC Terrain especially struggle with oil leaks, and one of the main reasons behind this is a faulty valve seal.
A valve seal keeps the oil out of the cylinders, and if the seal degrades, your can may burn some oil. Oil entering the combustion chamber is never a good sign, and it might reflect in increased smoke coming from your car, and will eventually harm the combustion cycle of your vehicle.
If this problem isn't addressed properly, it leads to further engine complications like misfires, stalling, and rough idling.
Problems with the transmission
The GMC Terrain is mostly equipped with automatic transmission, and that's sadly one of the reasons why certain model years should be avoided. It's reported that the 2010 and 2011 model years in particular have problems with transmission failure.
This problem can partially be solved by properly servicing the transmission and checking the transmission fluid level. However, cases of the transmission failing sadly haven't been rare with these model years, and drivers usually had to invest between $2500 and $3000 for a complete transmission rebuild.
Stripped bolt in the driver's seat
While a stripped bolt can give you a lot of headaches if you are working on your car without a mechanic, it rarely appears as a big problem. Moreover, you'd probably never list it as a safety risk, yet the stripped bolt problem in the 2022 GMC Terrain is just that.
According to GM, they had to recall a considerable amount of 2022 models since the stripped bolt in the seat's frame affects the driver's safety in case of an accident. It makes it difficult for the driver to get the restraint from the seat and this unpredictable behavior in case of a crash surely makes a big problem.
Airbag problems
Another issue that poses a safety risk for GMC Terrain models is the inoperable airbag system that appears to be common for the first generation. Drivers have often reported seeing an SRS light on the dashboard, but sometimes airbags seemed functional until the moment of the crash when they should have deployed.
However, numerous drivers have complained that the airbags simply didn't go off, and if you are planning on buying a GMC Terrain, make sure to check the airbag system first.
Which GMC Terrain model years to avoid?
After going through all these troubles that drivers have reported with their GMC Terrain vehicles, it's time to get into the main model years to avoid. Overall, most of the model years that included problems like oil leaking into the cylinders and transmission faults were first-generation models.
The second generation brought significant advancements, especially in re-designed model years, so here are the main years of GMC Terrain production you should avoid:
First-generation GMC Terrain (2010-2012 model years)
The first generation of GMC Terrain was in production from 2010 to 2017 and it's the more problematic generation out of the two. The worst model years include 2010, 2011, and 2012 where drivers have reported serious oil leak and transmission failure issues.
The oil leak problem has somewhat been sorted out for the 2016 re-design of the car, and the 2.4-liter four-cylinder engine caused most of the troubles. This is the engine that suffered from valve seal leaks. So if you are buying a first-generation GMC Terrain, make sure to choose the model year from 2015 with a 3.6-liter V6 engine offered in Denali trim.
There's also the 3.0-liter V6 which proved to be a bit more reliable than the 2.4-liter one, so make sure to avoid that option. Transmission problems were mostly visible up to the 2014 model year, and issues with harsh shifting and slippage have been reported between 80,000 miles and 90,000 miles.
Second-generation GMC Terrain (2017 and 2022 model years)
The production of second-generation GMC Terrain started in 2017 and is still ongoing. It's safe to say that the manufacturer sorted out most of the major issues that drivers faced with the first generation.
Some of the rare issues included a faulty airbag system for the 2017 model year, electrical issues with the infotainment system, and stripped bolt for the 2022 model. We already discussed how the stripped bolt in the driver's seat frame could be crucial for your safety, so it's good that there's been a massive recall.
Overall, the major issues like oil leaking into the cylinders and transmission faults have been addressed. The second generation also included a new 1.5-liter turbocharged petrol engine which didn't have any known issues so far. You could also go for a 2.0-liter turbo engine with a new 9-gear automatic transmission and these were all safe options.
Best GMC Terrain years
Not everything is so dark with GMC Terrain models, especially while looking at the later versions of the first-generation model and the second-generation. The manufacturer made sure to sort out most of the painful first-generation issues with the re-designed model for the 2015 and 2016 model years.
On the other hand, the second-generation model didn't get many critics, and it's a much safer option. Here are the best model years of the GMC Terrain:
2015 GMC Terrain
2016 GMC Terrain
2018 GMC Terrain
2019 GMC Terrain
2020 GMC Terrain
2021 GMC Terrain
2022 GMC Terrain
The 2015 GMC Terrain model year went through significant upgrades so the oil leak problems weren't as prominent as in previous years. The offer of two V6 engines turned out to be much better than the 2.4-liter one despite higher fuel consumption.
One of the main problems of this model year included a standard valve seal issue characteristic for the first-generation Terrain. Still, GM gave its best to reduce the chance of these problems by adjusting the seals for later model years. Also, there have been reports of service StabiliTrak messages popping up and messing up with the driveability.
These were still minor fixes if spotted on time, and the second generation brought massive improvements. Besides the airbag-related issue which caused a recall of some 2017 model-year vehicles, the following years were a hit for GM with this model and there have been no significant issues reported.
Is the GMC Terrain worth buying?
Overall, GMC Terrain is worth buying if you are looking for a budget-friendly compact SUV solution. It's just important that you avoid buying the first-generation models before 2015 for known oil leaks and transmission issues. The second generation is a much better choice, both for the improved reliability and the luxurious additions to the interior and sharp styling.
If you wish to get the most room for the buck, you can compare this vehicle with Honda CR-V, while Mazda CX-5 could be a more reliable option for earlier production years.
Which GMC Terrain is best?
The 2018 model year GMC Terrain is the best since it doesn't come with known faults for the first generation, while it also evaded those few known second-generation issues like airbag faults and stripped bolts in the seat frame.
Is the GMC Terrain a reliable vehicle?
The GMC Terrain is a reliable vehicle if you pick the second generation, while the model years from 2010 to 2014 from the first generation aren't so reliable.
What is the life expectancy of a GMC Terrain?
The life expectancy of a GMC Terrain is around 250,000 to 300,000 miles for the second-generation models, while the first generation should last around 200,000 if the valve seal leaks are fixed on time.