Stripped bolt in a car — how to remove it
Easily remove a stripped bolt in your car with simple steps.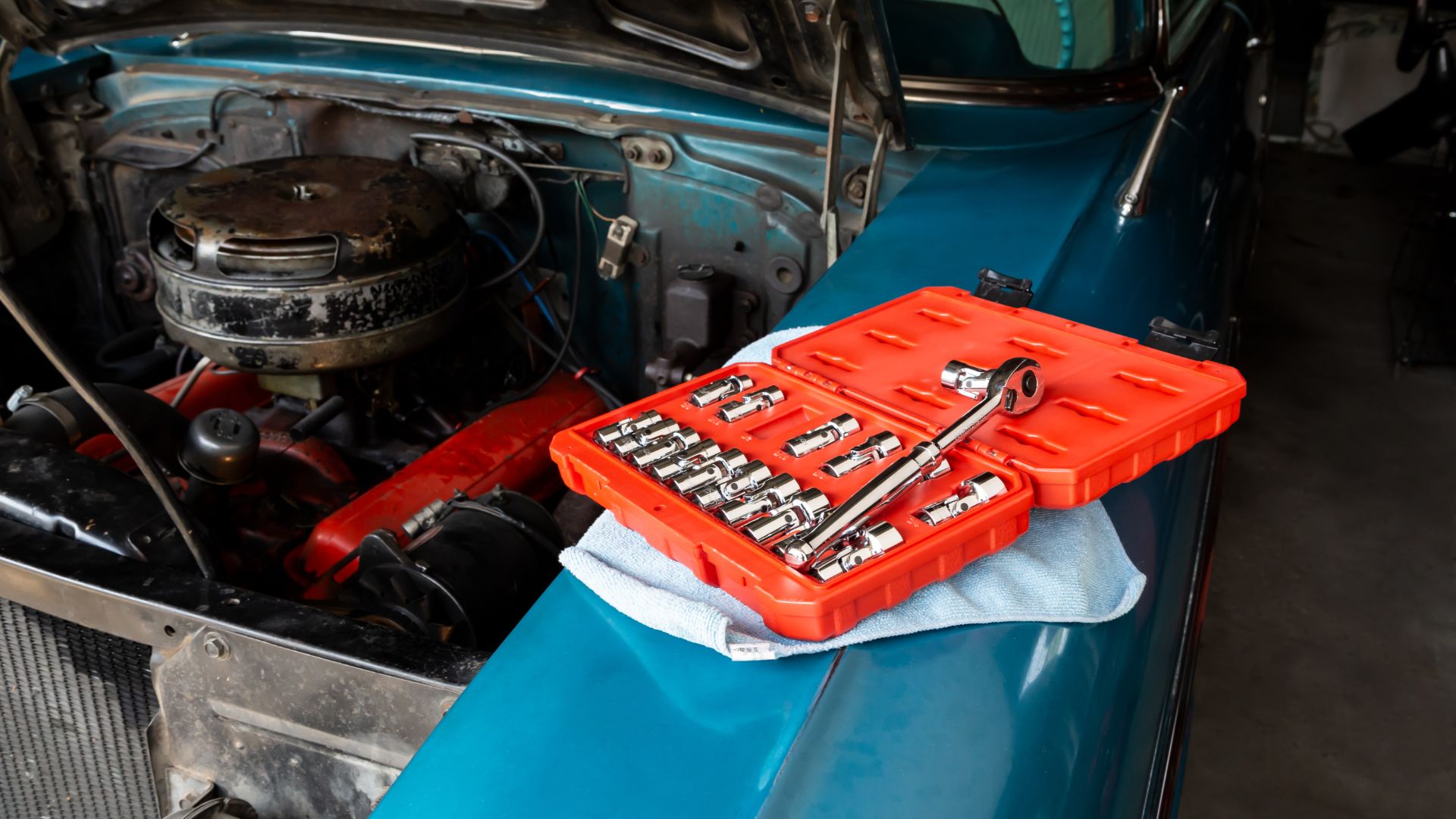 If you are working on your car without a help of a mechanic, you've probably encountered rounded-off bolts before. It makes it more difficult to grip it and remove it, so stripped bolt problems have been around for as long as cars existed.
Regardless of the size, a stripped bolt might only cause the socket to slip and you won't be able to remove it so easily. That's why this guide will lead you through it and help with a few tips that will get your stuck bolts out in no time.
What are stripped bolts or nuts in a car?
Your car uses bolts and nuts to tighten up and hold different parts together, and there are plenty of these all over under the hood. Around the engine area, many parts include the air intake and other systems which are tightened by using these bolts.
So, when the time comes for replacement, you would simply use a socket to get the bolts loose and change a bad part. However, if the bolt gets stripped, it means that they have become so rounded that you can't apply a socket and take them off regularly.
Also, it's possible that rust and corrosion simply make the bolts stay within the metal parts of your car too tight and bond with the material. It's a bothersome feat to make them loose or remove them either way, so may need the right approach and a set of tools suitable for the job.
Tools you'll need for removal
Depending on the removal method you'll apply, you'll need a specific set of tools for this job. Having a set of different-sized sockets is a good place to start, but you'll also need some other tools. It's useful to have a hammer and a blowtorch handy, and you might even need a bit of penetrating fluid.
Grabbing a bolt extractor set can also come in useful, as well as locking pliers. It's also essential to be careful when doing this since you could harm important car parts.
Most of the metal parts in the engine compartment are bolted, from the cylinder head and cylinder block to the crankcase. Also, you'll have to remove some bolts in case of bad motor mount symptoms, since engine mounts are also bolted to the metal frame.
If these bolts get rounded off, it's a challenging task to remove them and this may compromise the stability of your engine. So, make sure you have enough space for work along with the right tools, and that your engine is shut off.
Ways of removing stripped bolts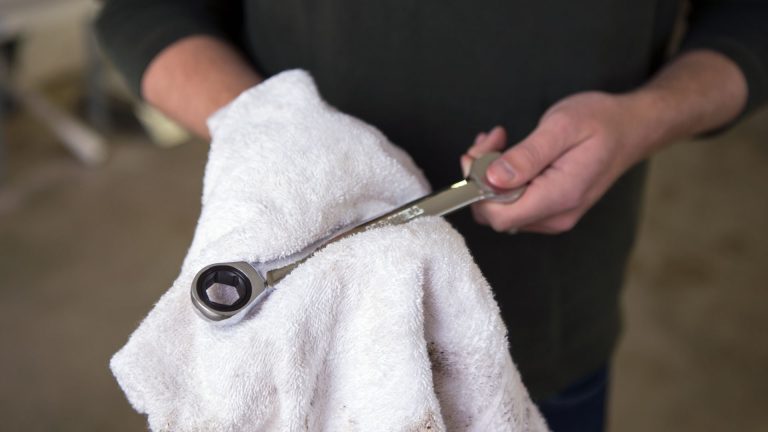 There are many ways of removing stripped bolts, and they all vary in terms of convenience and effort needed for the job. Having enough patience is out of the question here, and the method that suits your situation the most also depends on the reason behind a stripped bolt, just like with a stripped screw.
It sometimes happens as a result of corrosion, while sometimes it could be due to a wrong socket and poor mechanical job in case the bolt has been removed and mounted back a few times. Overall, these are some of the most effective methods:
Tapping the bolt with a hammer
Applying heat
Testing different sizes of sockets
Using a bolt extractor set
Sometimes, if the bolt is too rounded for the socket, you can try using a set of pliers for better grip and try to rotate the bolt this way. In other cases, you might have to break down the rust and corrosion, and this can be done by brute force, heat, or applying a bit of penetrating fluid to lubricate the bolt.
Getting rid of corrosion
If the reason behind a stripped bolt is rust or corrosion, it's essential to first break that bond to get the bolt out of the material. One of the easiest ways of doing this is by using a hammer and tapping the bolt. It could be enough to break the bonds and free the bolt of rust and corrosion so you can pull it out.
Also, since it's applied on metal surfaces, it's possible to use the blowtorch to expand the metal around the bolt and easily remove it. However, you should be careful with this method since applying too much heat could cause the bolt to get stuck. This is especially important if you are dealing with bolts in the engine area.
Use different socket sizes
If the bolt is stripped and the socket you usually use for the size can't grip well, you can try using a socket set with different sizes. Sometimes you'll need a tighter grip and the slightly smaller socket should do the trick.
You can also use a hammer in combination with this to make the bolt lose and hopefully break it away from the bonds. If the edges are so rounded that you can't grip it with any size of a socket, you can do the same with a pair of pliers and rotate its way out of the metal.
Using a bolt extractor set
One of the most efficient solutions for this problem is to use bolt extractor sets that are purposely aimed at this problem. You can find a variety of different bolt extractor sets that make a great solution for the problem since they aren't like regular sockets and wrenches.
Instead, most of these have tips with teeth that serve to better grip the bolt and help you take it out. Also, some sets include a specific socket that fits over a bolt or nut, and tehre's a side screw that pressures the grip on the bolt.
So, you can use this kind of a set to find the right socket size, place it over the bolt, and use the screwdriver to generate pressure on the bolt with the integrated screw. Once you have a firm grip on the bolt, the last thing you'll need to do is to use a ratchet to pull and get the bolt removed.
Our take
In the end, we know how many headaches can a stripped bolt cause and the worst thing is that you might be dealing with it for hours. To prevent losing both time and your patience, we've made this guide to help you get even those bothersome rounded-off bolts out.
Getting a bolt extractor set is a good idea just in case you happen to face this sort of problem if you spend a lot of time working on your car.
What do you do if your bolt is stripped?
If your bolt is stripped, you should do what you can to get a better grip with a bolt extractor set socket or break down the rust bonds by using a blowtorch, tapping it with a hammer, or lubricating the bolt with penetration fluid.
What does a stripped bolt mean?
A stripped bolt means that the rust or corrosion makes it harder for you to get a good grip with a socket, or that it's rounded off so you can't grab it with a socket.
Can you tighten a stripped bolt?
It's difficult to tighten a stripped bolt if you can't grip it properly with a socket, so it's better to remove it and replace it with a new bolt and tighten it properly.
How do bolts become stripped?
Bolts become stripped due to rust, corrosion, wrong socket size, or simply a long time being integrated into a metal part.