GMC Canyon years to avoid — most common problems
Find out which GMC Canyon years you should steer clear of for a hassle-free ownership experience.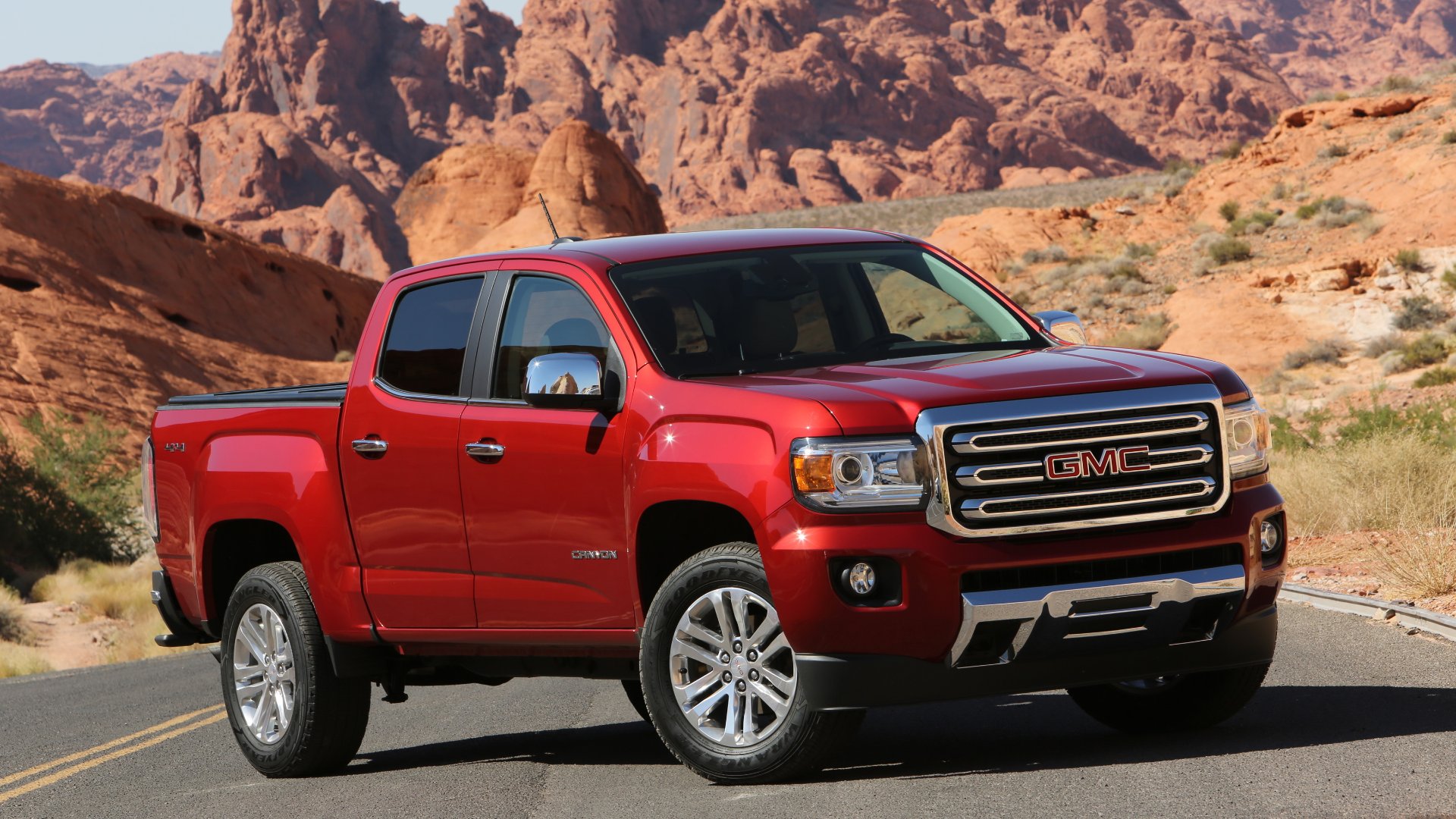 GMC Canyon is an affordable mid-size pickup truck that presents a unique design with the classic body type that all US drivers love. It all started back in 2004, and the model recently got renewed for a third generation in 2023.
Based on the driver reviews, it turned out to be among the most reliable vehicles of this type, but there are a few issues that are commonly known. Because of that, our team wanted to explore a bit more and give you an overview of the GMC Canyon years to avoid in this comprehensive guide.
Most common GMC Canyon problems
Ever since it was first introduced, the Canyon made a great option for a mid-size pickup truck with a variety of engine options. It came with both manual and automatic transmissions, so drivers could easily customize the setup and pick their preferred option.
For this category of vehicle, the Canyon seems pretty reliable based on the average reliability ratings and safety tests. However, some issues shouldn't go by without an explanation, so we wanted to give you a close-up of these problems.
One such problem is the engine misfire issue which also comes with rough idling while stationary. Luckily, it didn't turn out to be a serious problem, but it's either way not a good sign for the engine operation. Moving on, we also have some claims of transmission issues including improper gear shifts followed by shaking and shuddering.
Besides, there was a torque converter problem that was specific to the first generation of the vehicle and it also caused shifting issues. Finally, drivers have reported electrical issues and problems with important car systems like the A/C unit. Let's see if these issues are just small signs of trouble or something that should turn you away from buying this model.
Engine problems
While the Canyon didn't have many engine issues, it did have a few complications that were related to the engine's operation. There's a common problem of worn engine valve seals that's specific to this model, and further engine complications are possible because of it.
That's why previous owners have faced quite a bit of rough idling, engine misfires, sluggish acceleration, and loss of engine power. On top of that, some owners reported excessive engine oil consumption for the Canyon vehicles equipped with a 5.3-liter V8 engine.
Transmission issues and rough shifting
There's nothing worse than buying a used car with engine or transmission issues since these systems are expensive to rebuild. So, it's worth knowing that some Canyon models had a few issues with the transmission as well.
This problem mostly affected the first-generation Canyon vehicles with a 4-speed automatic transmission, but there were some reports of the same issue for the 6-speed automatic that followed. These issues mainly involved transmission noises, harsh shifting, and even some delayed shifting that proved to be dangerous while on the open road.
On top of that, rebuilding a transmission didn't help much, so many owners turned to remanufactured transmissions. These are professionally rebuilt transmissions with a special focus put on the mentioned problems so they don't happen again. Still, it's an expensive investment, so it may be a better idea to go for a manual Canyon just in case.
Malfunctioning torque converter
A torque converter is used in cars with an automatic transmission to deliver the engine power to the wheels, and it's a key component of the transmission. Torque converter problems were quite common for the first generation of the Canyon, and it's an issue that can only be solved by replacing the faulty component.
The signs of a bad torque converter often go from vibration and shuddering to more severe issues like shifting problems and even transmission fluid leaks. Eventually, it can lead to a completely seized transmission and that leads to expensive rebuilds. So, it's essential to keep this issue in mind when you set out to take a look at a few used Canyon vehicles. A replacement torque converter for the GMC Canyon often goes for around $200 to $500 just for the replacement part.
Electrical system issues
This one may seem like a small problem, but it's just as bothersome as engine issues sometimes. Of course, it's not in terms of the problem severity, but rather when it comes to struggles of finding out the source. For instance, a bad resistor is known to cause quite a havoc in terms of the A/C unit and its operation, and the same goes for the inoperable dashboard buttons.
The good thing is – you can mostly use the OBD II scanner tool to find out the source of the electrical problems and prevent more serious damage like ECU faults.
Which GMC Canyon years to avoid?
The GMC Canyon is a reliable and well-built mid-size pickup truck that's a great bargain on the current used car market. If it weren't for the transmission problems and misfires, it would surely be the top pick among this class of trucks. It's still not far away from that status, so let's take a closer look at the problematic model years:
First-generation GMC Canyon (2004-2005 model years)
When it comes to the first generation of the Canyon, you can mostly see the model years 2004 and 2005 in terms of high numbers of driver complaints. It's no wonder since these model years had struggles with the 4-speed automatic transmission.
Cases of harsh shifting and transmission noises are quite common, and so are the torque converter problems that all result in expensive repairs. To make things worse for the drivers, there were some problems with excessive oil consumption, so it's better to steer away from the 2004 and 2005 Canyon if you are considering buying this model.
Second-generation GMC Canyon (2015-2016 and 2018 model years)
In terms of the second-gen Canyon models to avoid, there are several problematic model years. Among these, the 2015 and 2016 Canyon received the most complaints and there were numerous recalls triggered by the issues surrounding them,
There were some airbag system faults that got handled in the 2016 recall, as well as problems with the brakes and power steering assists system. These are all essential systems for driving safety, so it's no wonder that drivers avoid them at all costs. Along with these, the 2018 model year also suffered from bad critics, mostly because of the low fuel pressure pump faults and transmission problems.
Best GMC Canyon years
We know that going through the numbers and the common issues may be scary for you as a potential buyer, but it's crucial to help you make a well-informed decision. This doesn't mean that all the GMC Canyon models are bad, so let's take a look at the list of the model years that didn't come with many problems:
2006 GMC Canyon
2007 GMC Canyon
2008 GMC Canyon
2009 GMC Canyon
2011 GMC Canyon
2012 GMC Canyon
2013 GMC Canyon
2014 GMC Canyon
2019 GMC Canyon
2020 GMC Canyon
2021 GMC Canyon
If you are looking for a first-gen model that's good to buy used, you should look at the 2009 model which didn't have the notorious transmission struggles that were common for 2004-2005 units. Also, the 2013 and 2014 models have received the least complaints by far among the first-gen models.
As for the second-generation model, it's best to go for a 2020 model since these had a fair share of issues that were sorted by the end of the 2020 production year. It's also worth checking if the car has gone through the mentioned recalls, so even the earlier second-gen models could be a safe bet.
Is the GMC Canyon worth buying?
Based on the details provided by the NHTSA and sites that register driver complaints for a specific model, the Canyon is a reliable pickup truck. It has a lower rate of major problems than that of the closest competitors like the Ranger or Nissan Frontier.
On the other hand, it offers plenty of space and a variety of engine options that will leave no automotive enthusiast unmoved. With all this in mind, we are sure that you'll be able to use the pieces of advice from this guide to find a suitable model year for your needs.
What are the most reliable years for GMC Canyon?
The most reliable years for GMC Canyon are the 2009, 2013, and 2014 model years.
What problems do GMC Canyons have?
The GMC Canyon has engine misfire issues, transmission problems, and torque converter issues in certain model years.
Are the GMC Canyons reliable?
Yes, the GMC Canyons are reliable cars that easily last over up to 200,000 miles with proper servicing.