Chevy Equinox years to avoid — most common problems
Avoid problematic Chevy Equinox years.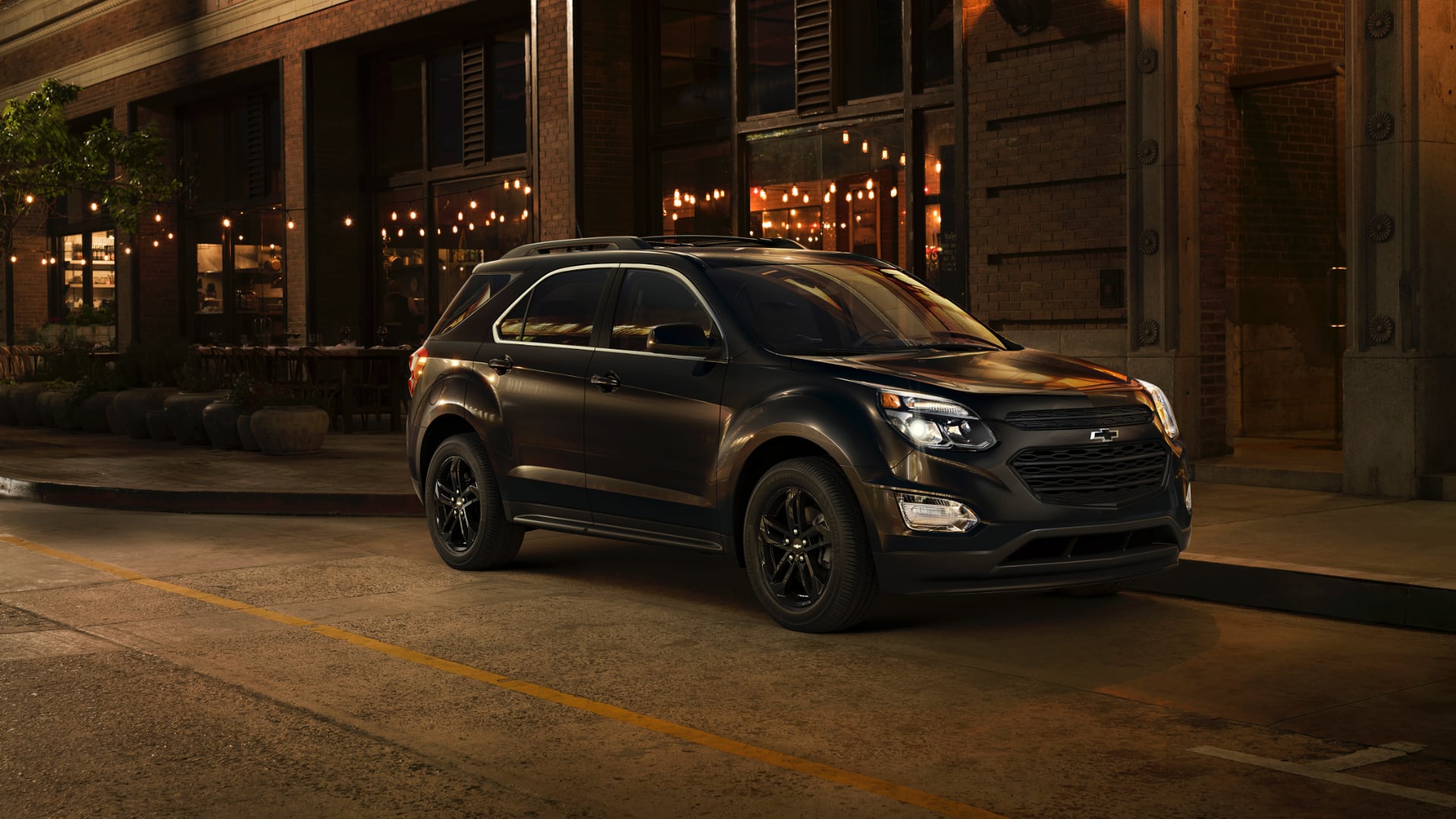 Chevrolet Equinox has been one of the favorite US crossovers ever since the debut of the first generation in 2005. With the announcement of a fully-electric Equinox scheduled to start sales in 2023, there's been a lot of debate on the true value of Chevy Equinox.
Some drivers are reporting about Chevy Equinox years to avoid due to mechanical issues. So, what are the model years to avoid, and is Chevy Equinox a good car overall? Our team will let you decide based on our guide with all the necessary information on the genuine Equinox values by generation.
Most common Chevy Equinox problems
So far, there have been three generations of Chevy Equinox and the model has lasted since 2005. It doesn't seem to fall back in production, as Chevy has announced a restyled version of the third generation and a brand new Chevy Equinox electric vehicle.
With that in mind, it's safe to say that the Equinox is one of the longest-lasting Chevrolet models in the past few decades. It stands the test of time with design and makes one of the best small SUVs you can buy for a family car.
So, why do drivers keep reporting model years that you should avoid? Well, the truth is – there have been some mechanical issues reported with certain Chevy Equinox model years. And while you'll likely end up with worn-off brake pads and will have to replace the shock absorbers on every car, reported issues are a bit more serious.
Some of the main problems that drivers and mechanics have reported for Chevy Equinox include engine stalling and excessive oil consumption, transmission faults, electrical issues, and control arm bushing problems.
Engine problems
The engine problems were present for both the first-generation Chevy Equinox and the second generation of the mode. They were mainly involving the 2.4-liter four-cylinder engine, but there were also some difficulties with a 3.0-liter V6.
The main culprit was an engine oil leak, which resulted in poor internal part lubrication and this ended up in a blown engine further down the road. The leak itself was mostly caused by faulty piston ring seals, and if not treated on time, it led to engine rebuilds worth around $3000.
Transmission problems
One of the worst problems of the Equinox as a model was a transmission issue mostly visible with the first generation of the car. It caused transmission fluid leaks and there were harsh shifting experiences as well as vibrations and noises coming from the 5-speed automatic transmission.
To make things worse, it often resulted in a completely seized transmission and even minor repairs were quite expensive for the drivers.
Electrical issues
Another major problem with the Chevy Equinox of those years was the electrical wiring issue. This often led to some serious problems including powered windows and even A/C unit faults. It was commonly reported that the heater was not working and the blower motor settings weren't responsive.
Also, there were some general battery issues including the problem with Bluetooth, radio, and other electrical options within the interior. Batteries didn't last as long as they were supposed to, especially for drivers that drive the Equinox in colder climate conditions.
Control arm bushing problems
There were also some problems with the suspension in early Chevy Equinox models, and they mostly concerned bad control arm bushings. These parts have a significant role in going over the bumps and the wheel going up and down.
Because of the bad bushings, drivers have reported weird and excessive noises coming from the suspension, especially after going over road bumps. It was often a matter that set drivers back by around $500.
Which Chevy Equinox years to avoid?
The most problematic years of the Chevy Equinox production were within the first two generations of the vehicle. You can see how drivers have had problems with excessive oil consumption and the 5-speed automatic transmission, so it's worth knowing which years you should avoid.
First-generation Chevy Equinox (2005 and 2006 model years)
As mentioned, the first generation of Chevy Equinox started production back in 2005, and the major issue reported was transmission failure. It was mostly due to 5-speed automatic transmission produced by Aisin, the AF33 model.
Drivers and mechanics have reported problems with transmission fluid loss and issues that lead to a complete transmission rebuild. Of course, it's one of the biggest problems you can live through with your car, so it's better to opt-in for later model years than 2005. It's also preferred to choose a model with a 6-speed Ford automatic transmission that still proved to be a bit more reliable.
Other problems with the first generation included control arm bushing issues and A/C failures, which were all sorted for the later model years. It's best to avoid the 2005 and 2006 model years if you are planning on buying the first-generation Chevy Equinox. The best model year to buy is 2009 for the first generation.
Second-generation Chevy Equinox (2011 to 2013 model years)
When it comes to the second-generation Chevrolet Equinox, the major issues reported include problems with increased fuel consumption. Also, there have been numerous reports stating that the 2.4-liter engine wasn't the most reliable out there, and it had excessive oil consumption. On the other hand, the 3.0-liter engine suffered from mechanical faults, and drivers had to invest a lot in repairs and even rebuilds.
The 2011 model year was by far the worst, with numerous reports on increased oil consumption. Also, you should avoid 2012, and 2013 years if possible, and pick model years from 2014 to 2017. With these models, some electrical and gas mileage problems have been sorted out, while the 3.6-liter engine proved to be the most reliable one.
Third-generation Chevy Equinox (2017 model year)
The third generation of Chevy Equinox started production in 2018, and besides the reported electric system issues on some cars, it seems that the major transmission and engine problems have been solved. It's mostly due to the new 2.0-liter turbocharged petrol engine paired with 9-speed automatic transmission.
However, there have been a few issues with the LATCH system which is supposed to help provide support for children in the back seat. This issue placed the 2017 model year Equinox on the list of years to avoid.
Best Chevy Equinox years
While there were some notable issues with the first and second-generation Equinox, the later years from the third generation seem quite reliable. To help you pick the best possible option, here's our list of the best Chevy Equinox model years so far:
2007 Chevy Equinox
2008 Chevy Equinox
2009 Chevy Equinox
2010 Chevy Equinox
2014 Chevy Equinox
2015 Chevy Equinox
2016 Chevy Equinox
2018 Chevy Equinox
2019 Chevy Equinox
2020 Chevy Equinox
2021 Chevy Equinox
The third generation of the vehicle seems like the most reliable one along with the 2009 model year which received the least complaints.
The engine has proven to be quite reliable for a 2.0-liter turbo engine, having in mind the Ford 2.0 EcoBoost problems and increased oil consumption in Audi's 2.0 turbo engines. Of course, this engine isn't pushed to its limits in a performance variant.
However, it still seems to drive a bit better in terms of mechanical issues and oil consumption. It's crucial to avoid the 2.4-liter engine with problematic oil consumption issues and go for the best model years like 2009 and 2019. Some 2015 and 2016 model years had drivers report battery and electric wiring problems, so these are also best avoided just to be sure.
Is the Chevy Equinox worth buying?
In the end, it turns out that Chevy Equinox's years to avoid are mainly 2005-2006, 2010-2013, and 2015-2016. That gives us 8 model years to avoid in the 17-year-long production, which somewhat gets in that used car range of any model.
With years, there will also come time for repairs, and the only generations with serious problems include 2005, 2006, and model years from 2011 to 2013 due to engine and transmission faults. When it comes to A/C unit problems, control arm bushing, and electric system faults, these are quite frequent for most used cars.
What year did Chevy Equinox have engine problems?
Chevy Equinox had engine problems in production years from 2010 to 2013, and most of the problems were related to the 2.4-liter and 3.0-liter engines, while the 3.6-liter didn't have that many reported issues.
Is Chevrolet Equinox a reliable car?
Chevy Equinox is a reliable car as long as you avoid the initial production years for first and second-generation models. The third generation model scored 85 out of 100 points on a reliability test, and it makes the best generation up to date.
What years was Chevy Equinox recalled?
Chevy Equinox model year 2014-2015 was recalled due to ball joints failure issue.
What is the life expectancy of a Chevy Equinox?
The life expectancy of a Chevy Equinox is between 150,000 and 200,000 miles without an engine rebuild under proper servicing conditions.