Difference between diesel and gas — explained
Explore distinctions between diesel and gas fuels.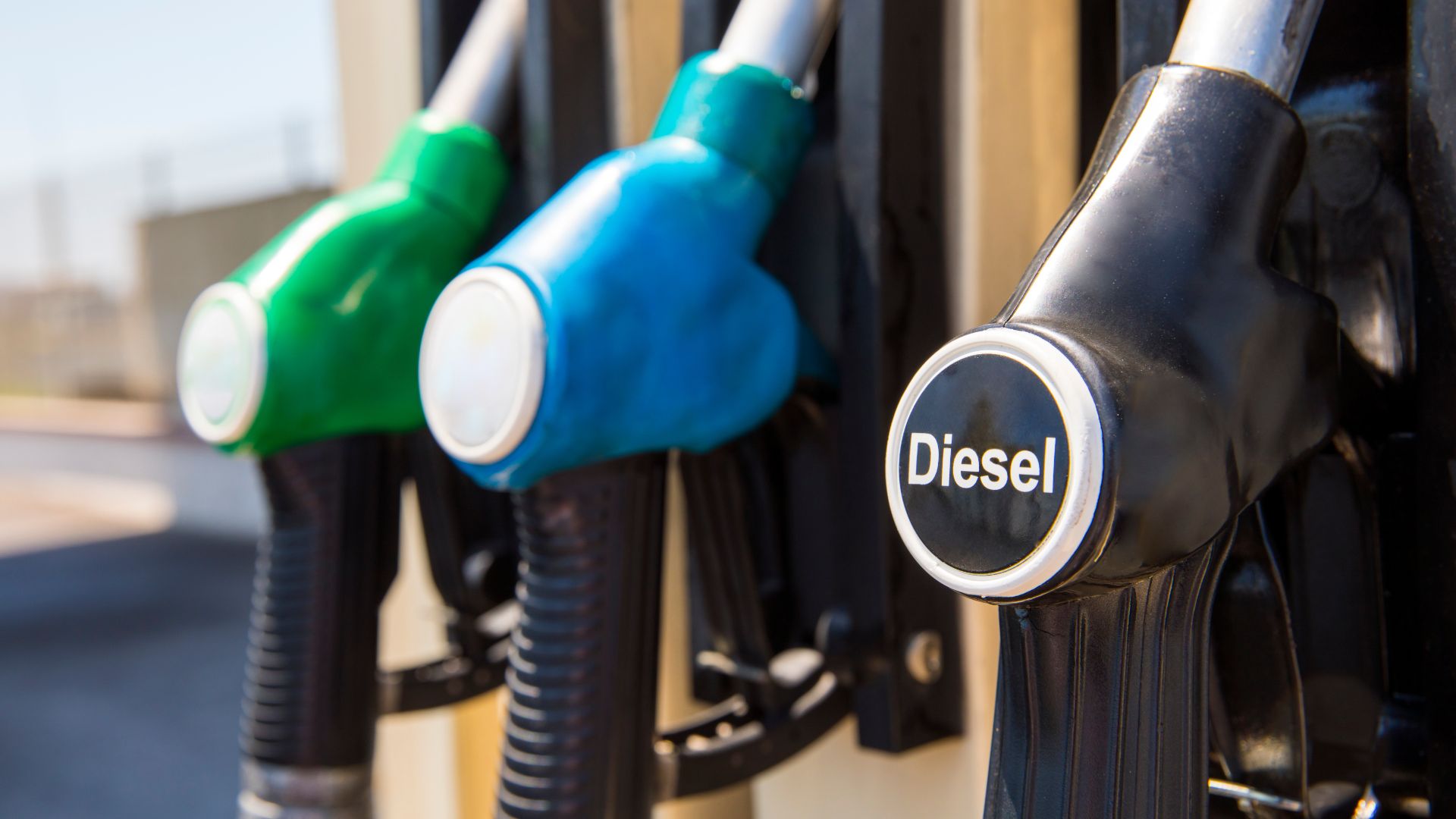 While diesel cars are more and more popular in Europe, gasoline-powered cars still hold the biggest part of the US market. It's no wonder – who doesn't love a good-old American muscle power that the GT Shelby, Chevy Camaro ZL1, and Dodge Demon offer?
Still, the difference between diesel and gas gets more bearable for the US market with recent innovations. Diesel engines are getting more silent, more gas efficient, and most importantly – they handle great for hauling and towing. So, we are here to discuss the whole matter of diesel vs petrol in a new light, to help you decide on the right type of engine for your next car.
What's the difference between the two fuel types?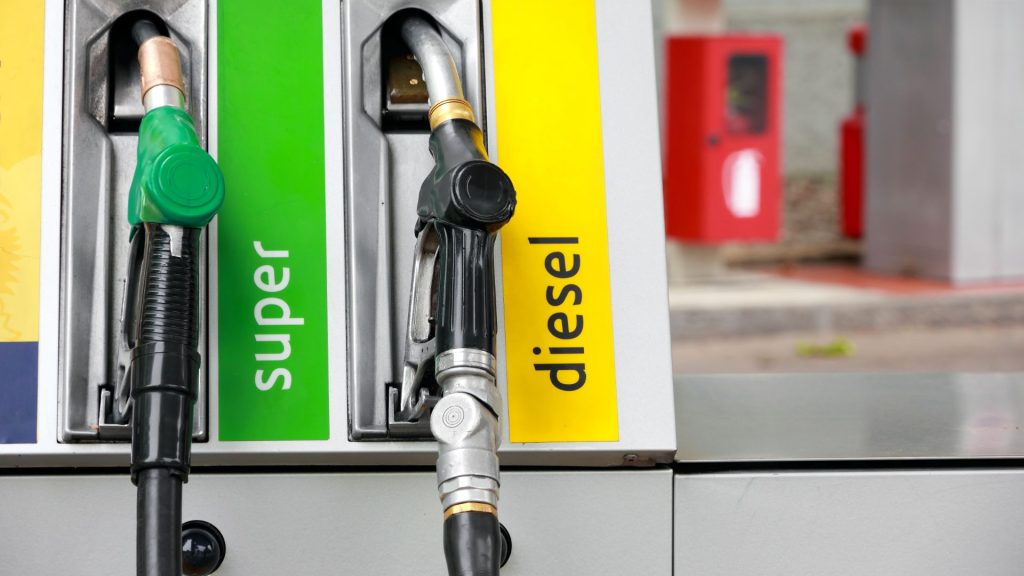 First of all, let's expand a little bit on fuel types alone, rather than jumping to the engines. As both fuel types start as crude oil, their difference only starts in the refinement process. Gasoline has a lower density and burns faster than diesel.
On the other hand, diesel is thicker in form and it slowly evaporates. Because of this, it contains more energy, so that's why some towing and hauling machines use this type of fuel. It enables you to get more power at a lower RPM range, and save up on fuel because of it.
So, in terms of commuter car fuel, diesel gets better gas mileage than petrol. Gasoline-powered engines can produce more horsepower in the peak RPM range, as most V8 machines can spin up to 8000 RPM. Even a seemingly simple four-cylinder petrol engine from the Honda S2000 spins up to 9000RPM.
On the other hand, diesel engines often have a redline set up to 5000 RPM, so that's a big difference. As it turns out, diesel as a fuel contains more energy, and combined with high compression – they give a higher power output at a lower RPM range. There are a few major drawbacks to diesel engines that have put petrol cars in favor of most US drivers over the years. Still, that gap is lower in modern times, so let's see what it's all about.
Petrol engine operation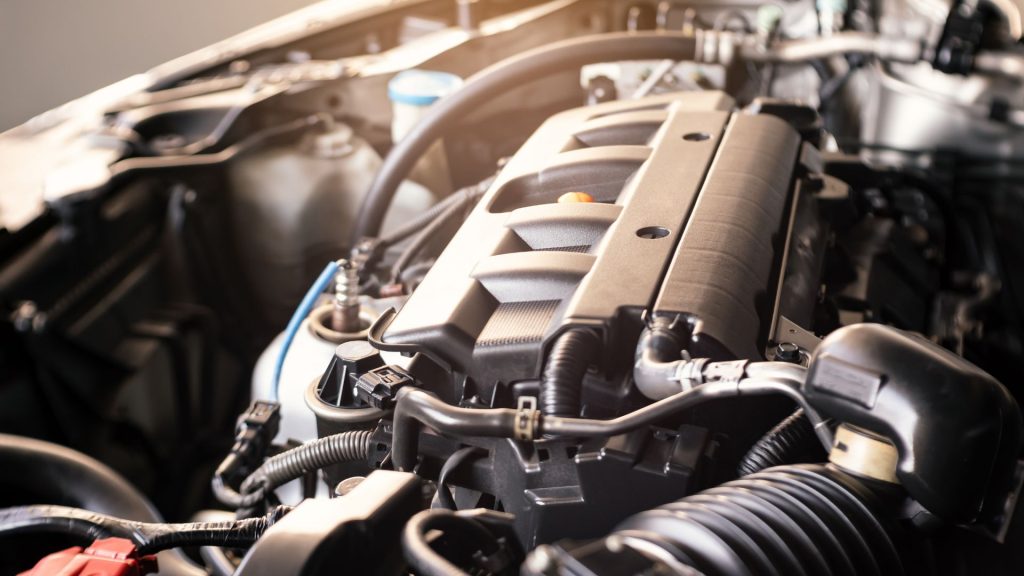 Both diesel and petrol engines are internal-combustion engines, and petrol was the first to be developed. In a petrol engine, the mix of air and fuel is delivered into the combustion chamber in each cylinder. The mix needs to be of just the air/fuel ratio, which is mostly 14.7:1.
The engine control unit (ECU) controls the fuel injectors based on information received by numerous sensors that measure air intake. Based on this information, just the right amount of gasoline fuel is delivered into the chambers.
Once the combustion mix is inside a chamber, the internal combustion cycle starts as the pistons move from the dead bottom spot and compress the air/fuel mix. Petrol engines have spark plugs that use electric energy from the ignition coil to transfer it to a spark that initiates compressed combustion.
These explosions move the pistons down again and the cycle repeats, and this is how the power is produced in a gasoline engine. However, the compression is not as high as the one in a diesel engine, so there's less torque.
Still, this type of internal combustion engine produces more horsepower, especially when the engine spins at a higher rev limit.
Pros and cons of gasoline engines
Gasoline engines are traditionally the most popular type in the US, especially high-displacement performance engines. They can produce higher power based on the number of cylinders, and a naturally-aspirated V8 produces the most beautiful sound.
Of course, there are a few V6 popular engines in the US, as well as some overpowered V10 engines like the one in the latest Dodge Viper ACR. Besides the beautiful melody coming out of the exhaust, gasoline engines are fairly quiet at a standstill.
They run smoothly and the acceleration is also smooth throughout the rev range. Compression isn't as high as on diesel engines, but you can pack a supercharger on a naturally-aspirated engine for higher air compression. On the other hand, petrol fuel will surely provide you with a higher expense when compared with diesel fuel.
Pros:
The beautiful sound of higher-displacement engines
Smooth and quiet operation when idle
The best option for high-performance cars
Cons:
Higher fuel consumption when compared to diesel
Lower power at a low RPM range
Diesel engine operation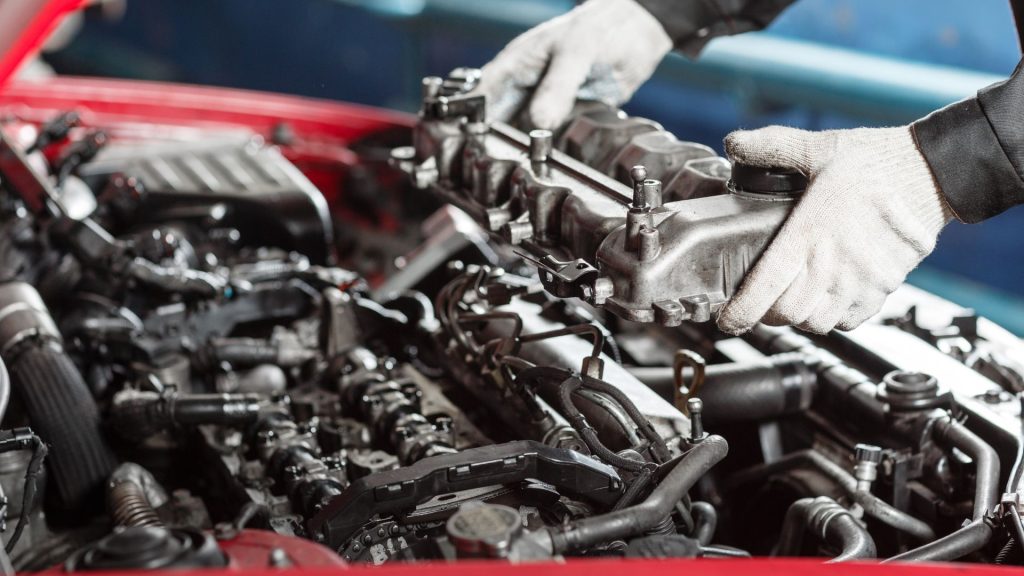 Unlike gasoline engines, diesel engines use heated air to trigger the compression when the combustible diesel fuel reaches the chamber. Diesel fuel gets directly injected into the cylinder, while the air and fuel are previously mixed in a gasoline engine.
Another major difference is that diesel engines don't have spark plugs to light up the air/fuel mix. Instead, they use glow plugs, which are wires that produce immense heat within the combustion chamber to heat the air.
They also help raise the temperature in the engine right after you spin the key in the ignition, so that's how diesel engines reach a combustible temperature in the chamber. As diesel fuel reaches the chamber with compressed and heated air, the combustion process occurs.
Still, diesel fuel can clog the filter much more often than you would end up with a clogged fuel filter with a gasoline engine. on top of that, the fuel pump and pressure regulator have a more demanding task as immense pressure is needed for diesel to combust within the chamber.
High compression in the diesel engine leads to combustion, so sometimes there's no need for glow plugs to work for the engine to operate. Glow plugs raise the temperature within the combustion chamber which is useful in colder temperatures.
Pros and cons of diesel engines
Like petrol engines, diesel engines also have a fair share of advantages. First off, you won't have to change spark plugs every 50,000 to 80,0000 miles for the engine to work. Also, the diesel engine is under less stress as high compression leads to higher torque output at a lower RPM range.
It means you get more pulling power without having to rev the engine high like with petrol engines. That increased torque output is also there since most diesel engines are paired with turbochargers these days. So, the combination of a turbo and high compression leads to great torque output at lower revs which is perfect for towing and carrying heavy loads.
That's why more and more trucks are equipped with turbocharged diesel engines these days. Even old-school American trucks like Chevy Silverado, Ford F150, and RAM 1500 now come with diesel engines as an option. Still, diesel engines don't produce such exhaust noise as petrol-powered cars which most car guys like. They are also louder when idle, which turns down most petrolheads.
Pros:
Lower fuel consumption
Perfect for towing and hauling
Power accessible at a lower-end RPM range
Cons:
Loud idling
Less tuning capabilities
Mostly suitable for commuter cars and trucks
Engine durability and reliability difference
Due to less stress and a lower RPM range, diesel engines tend to put up to a couple hundred miles more than a petrol engine. Of course, it all depends on maintenance and the exact engine type, but diesel engines are typically more durable than petrol engines.
On the other hand, a naturally-aspirated petrol engine is easier to maintain than an average modern diesel. It's since a diesel engine has a turbocharger and a floating flywheel that goes bad much sooner than a flywheel on petrol engines.
Our take
Ultimately, the difference between diesel and gas is mostly in the way the engines work and fuel efficiency. Both are internal combustion engines, and there are hybrid versions of both petrol and diesel engines coupled with an electric motor.
Still, if you prefer old-school engine types, diesel will last longer and will help you save up on fuel, while petrol will work more smoothly and produce a beautiful exhaust sound in higher displacements. Diesels work best for trucks and SUVs, while petrol engines are perfect for performance cars.
Which is better gas or diesel?
It all depends on what you need, since diesel engines are more durable and spin at lower RPM range which saves fuel, while gas engines run smoothly and usually offer higher horsepower at a peak RPM range.
What happens if you use diesel in a gas engine?
If you use diesel in a gas engine, the most important thing is to notice it on time and prevent starting the engine. You can tow the car and have the fuel lines flushed to hopefully prevent engine damage. If you start the car, diesel won't be able to pass through the fuel filter and will clog the injectors, resulting in the engine seizing.
How can you tell diesel from gas?
You can tell diesel from gas by putting a finger in the gas can and check the density. Diesel is thicker than gasoline and it won't evaporate as quickly as gas would.