How many spark plugs does diesel have?
Learn the surprising truth about the number of spark plugs in diesel engines.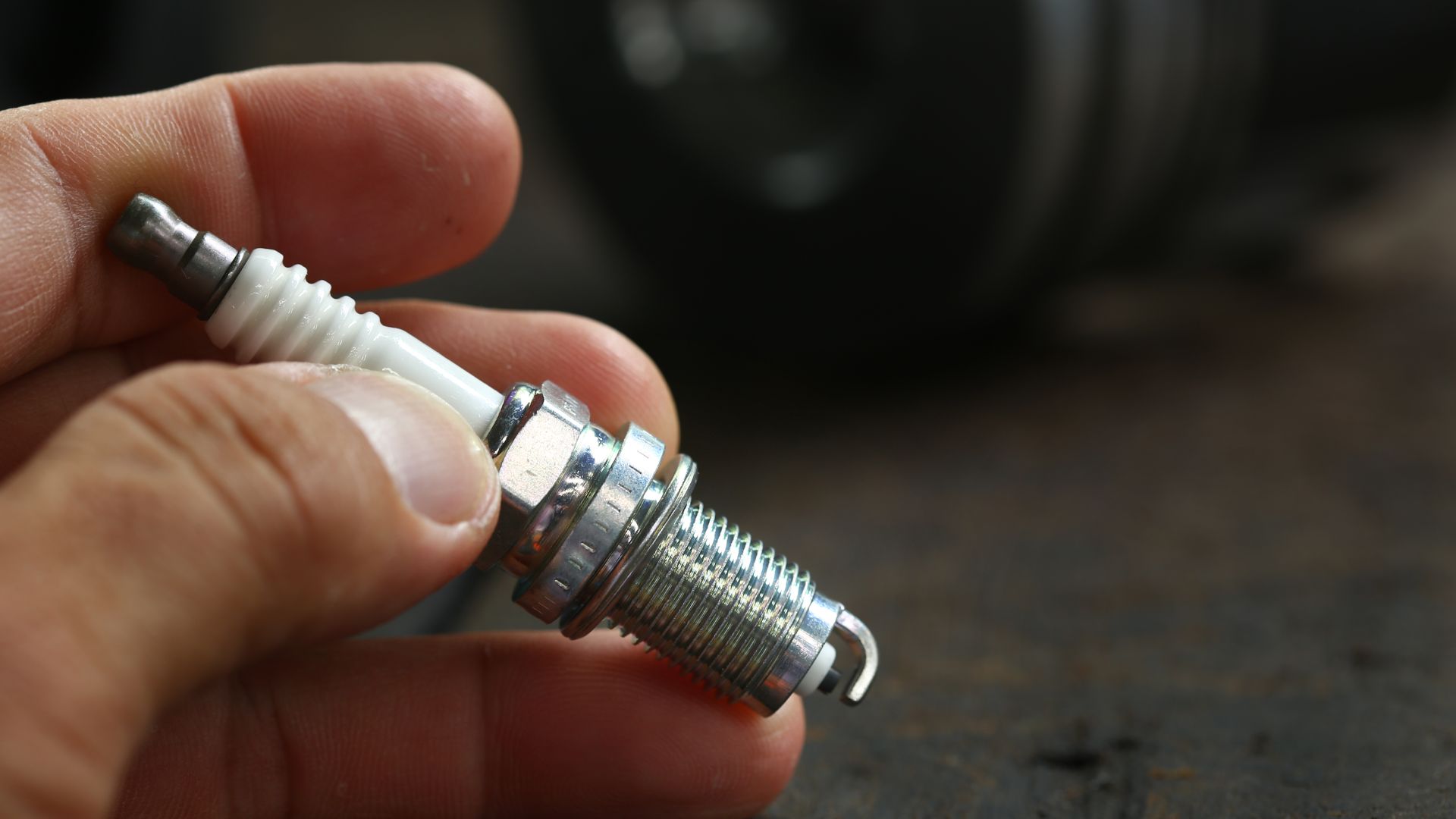 Diesel and petrol engines are similar since both are internal combustion engines, but there are major differences in how the combustion occurs. Especially if you live in the US, chances are that you've encountered much fewer diesel engines than petrol ones, at least in passenger cars.
So, when the time for repairs comes, there's one troublesome question – how many spark plugs does diesel have? A diesel engine doesn't have any spark plugs, it uses glow plugs instead to heat the chamber with highly-compressed air which leads to combustion. In this guide, we'll lead you through the combustion process of a diesel engine, and explain how it works even without spark plugs.
Petrol combustion vs diesel combustion
If you were previously driving a car that runs on gasoline, you are probably used to having to replace spark plugs every 80,000 miles or so. The combustion process in a petrol engine is fairly similar to a diesel one.
Fuel running through the fuel delivery system is pushed from fuel injectors into the combustion chamber of the cylinder. The mixture of air and fuel is precisely lit by the spark plug, causing the piston to move which generates energy after combustion. That energy transfers into the crankshaft and rotates the wheels through a power distribution of the car's powertrain gears.
A diesel operates similarly – it just doesn't have any spark plugs to generate the combustion. Instead, glow plugs are used to heat the combustion chamber in each cylinder. The air is compressed before diesel is delivered to the chamber, and the fuel ignites due to heated and compressed air.
What do diesel engines use instead of spark plugs?
Diesel engines use glow plugs instead of spark plugs, and although they might appear similar, their role is quite different. In petrol engines, the spark plug generates a heated electric charge to the mixture of air and fuel, leading to combustion.
On the other hand, glow plugs operate much differently, according to the difference between the two combustion types. So, a glow plug heats the combustion chamber to lead to easier combustion. The thing is – you can't start a petrol engine with bad spark plugs, while a diesel engine doesn't always need glow plug action to start.
Combustion itself occurs due to high compression in the combustion chamber, and the glow plug is only there to aid the combustion. In a warm temperature, the diesel engine starts without much help from the glow plug. Of course, air intake and fuel delivery systems are also key components here. That's why your car won't start after getting gas if your fuel pump and filter are damaged.
On diesel engines, fuel filters often get clogged faster than on petrol engines, due to differences in fuel composition. So, the right conditions have to be met for a glow plug to aid in diesel combustion.
How does a glow plug work?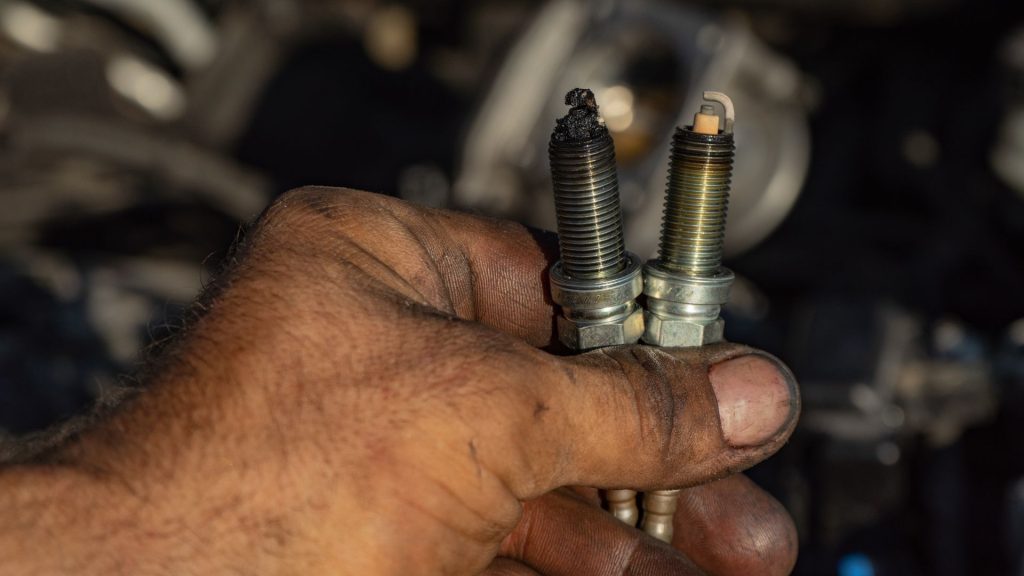 A glow plug in diesel engines is a crucial component that helps ignite a mixture of air and fuel. The process starts as soon as you turn your key to the "On" position. The glow plug heats the combustion chamber and keeps the temperature in the cylinder head and engine block optimal for a better start.
So, that alone is a major difference between spark plugs and glow plugs, since a spark plug ignites fuel and air after the injection. On the other hand, the glow plug builds up the proper temperature in the chamber as the air is compressed.
Afterward, diesel fuel is injected and due to the high heat of the compressed air, combustion occurs. That's why it's sometimes best to wait five seconds after you turn the key to the "On" position before starting the car. This allows the glow plug to build up heat, and the air compression starts right away. Especially in colder climate zones, this is an advisable thing to do if you own a diesel-powered car.
How many spark plugs does a 6-cylinder diesel have?
A 6-cylinder diesel engine has six glow plugs instead of spark plugs, and there's one glow plug in every cylinder. Since glow plugs are needed to maintain the temperature in combustion chambers, there's always one glow plug in each cylinder, just like with spark plugs in petrol engines.
Although their role is different, glow plugs even resemble spark plugs in their appearance, so it's important not to mix them up and buy spark plugs as replacements for your diesel engine.
How many spark plugs does an 8-cylinder diesel have?
An 8-cylinder diesel engine has eight glow plugs, so there's the same pattern with one glow plug per cylinder as with 6-cylinder engines. The energy generated by combustion from each combustion chamber transfers to the crankshaft and powertrain gears which then translates to your wheels.
So, one glow plug per cylinder is always needed in any sort of diesel engine configuration. Four-cylinder diesel engines will have four spark plugs, so the pattern remains the same.
Does a V8 diesel have spark plugs?
No, a V8 diesel engine has glow plugs like four-cylinder and V6 diesel engines. If you are driving a V8-powered diesel car like the Range Rover Sport, or BMW X5 M50d, there will be a different distribution of glow plugs in the engine.
Some V8 diesel engines have one plug per cylinder, while others have additional two glow plugs that keep the compression temperature optimal once the car is started.
The diesel combustion cycle explained
As we mentioned, glow plugs aren't always needed in a diesel engine, since they only affect the combustion chamber temperature. High engine compression triggers the explosion here, so glow plugs mostly do their job during cold weather.
However, you should always make sure that your glow plugs are operational since these devices are powered first as you turn the key to the "On" position. While they heat the cylinders, air goes through the intake valve, and the piston is positioned down.
It compresses the air when it lifts, and once it's at the top of the cylinder, diesel fuel kicks in and ignition happens, forcing the piston down again. The piston then goes back down and starts a power translation cycle similar to the one in petrol-powered engines.
The bottom line is – glow plugs in diesel engines are used to ensure that combustion happens by heating up the chamber and compressing air. On the other hand, spark plugs in petrol engines trigger the explosion, as it wouldn't occur otherwise. So, the question of how often to change spark plugs doesn't really apply for diesel cars.
Our take
So, there you have it – we've answered the bothersome inquiry of "how many spark plugs does diesel have" which probably got you confused at first. Because of the different roles of spark plugs and glow plugs, there are also differences in engine performance.
So, diesel engines often have higher torque output than petrol ones, unless it's a turbo-charged or a supercharged petrol engine. Diesel engines are also more economical since they often consume less fuel than petrol engines of the same size.