Bad spark plug symptoms — causes and fixes
Recognize the symptoms of faulty spark plugs.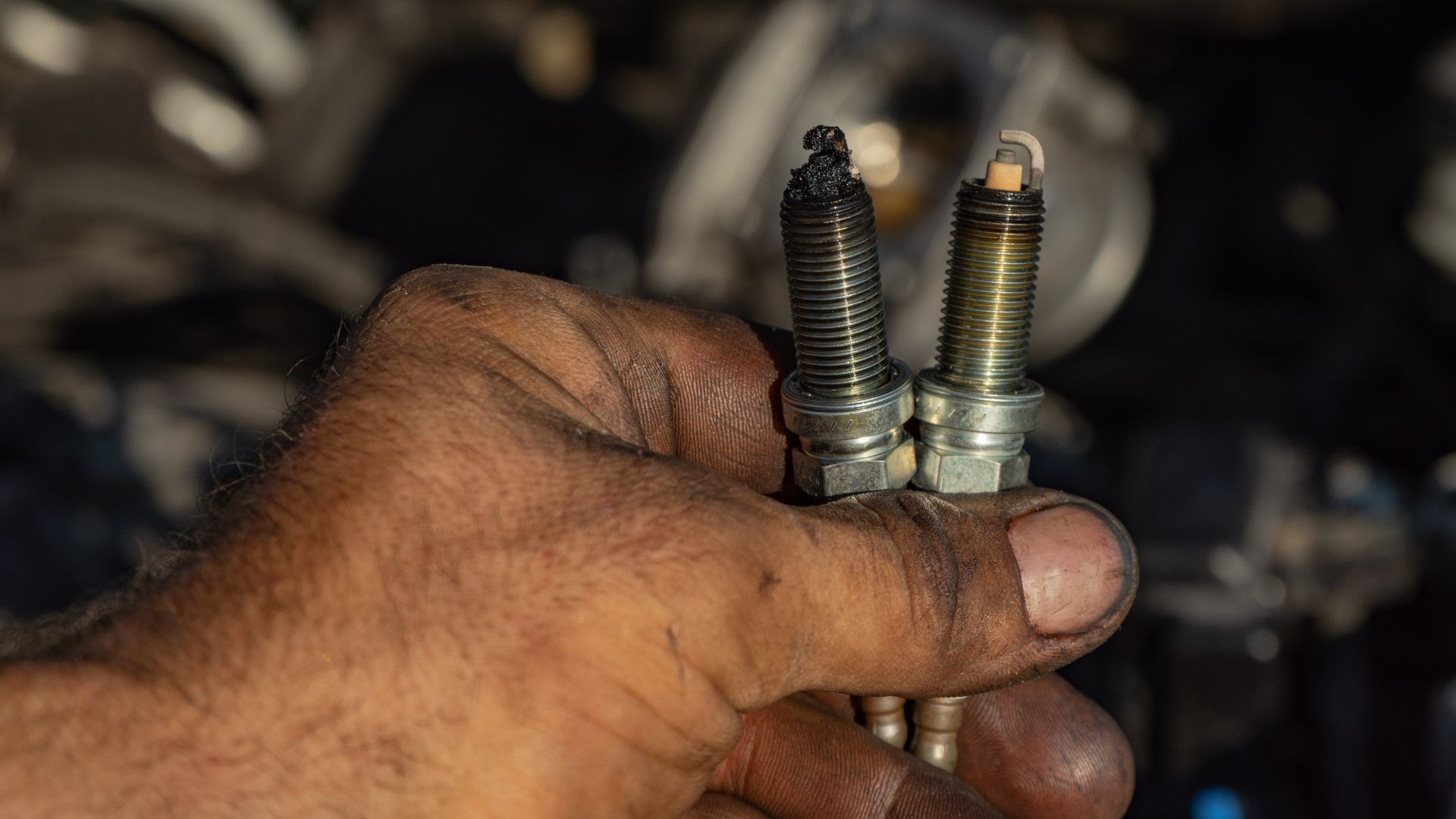 Your car's engine needs just the right mix of air and fuel for proper combustion, but it's all in vain if your spark plugs don't do their job. They provide the electric charge that ignites the combustion mix and causes your engine's pistons to move.
So, if you face any bad spark plugs symptoms, you should stop driving and have the plugs replaced. Without properly working spark plugs, your engine won't distribute power evenly, resulting in misfires and poor acceleration. That's why our team will guide you through it and help you recognize the signs of bad plugs as soon as they occur.
What do spark plugs do for your engine?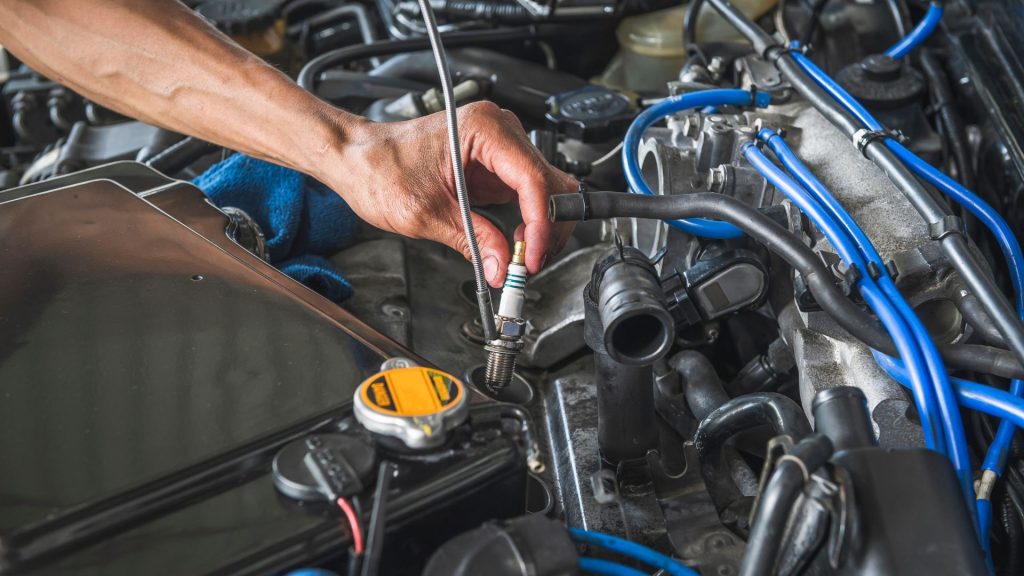 Spark plugs are key components of the combustion and they are located in each cylinder. They need a vast amount of electric power to produce the spark that ignites the mix of air and fuel. That's why the plugs use ignition coils that convert the electric charge from the car battery into a high power output to light up the spark.
Like every other car component, spark plugs don't last forever and they tend to wear off over time due to excessive use. They depend a lot on the quality of the fuel, and if your fuel filter is bad, it could lead to a carbon build-up in the chamber.
It affects the spark plug that fails due to the buildup of oil and carbon residue from the fuel. You can keep driving even with bad spark plugs for as long as they work, but it's bad for your engine in the long run. That's why you should timely replace spark plugs as they wear off, mostly within 50,000 miles for platinum plugs.
Some vehicles use higher-quality iridium spark plugs that last a bit more, but they are still affected by the residue. They can even overheat in case there's a bad mixture of air and fuel, so it's all the more reason to act as soon as you notice bad spark plug symptoms.
Common symptoms of bad spark plugs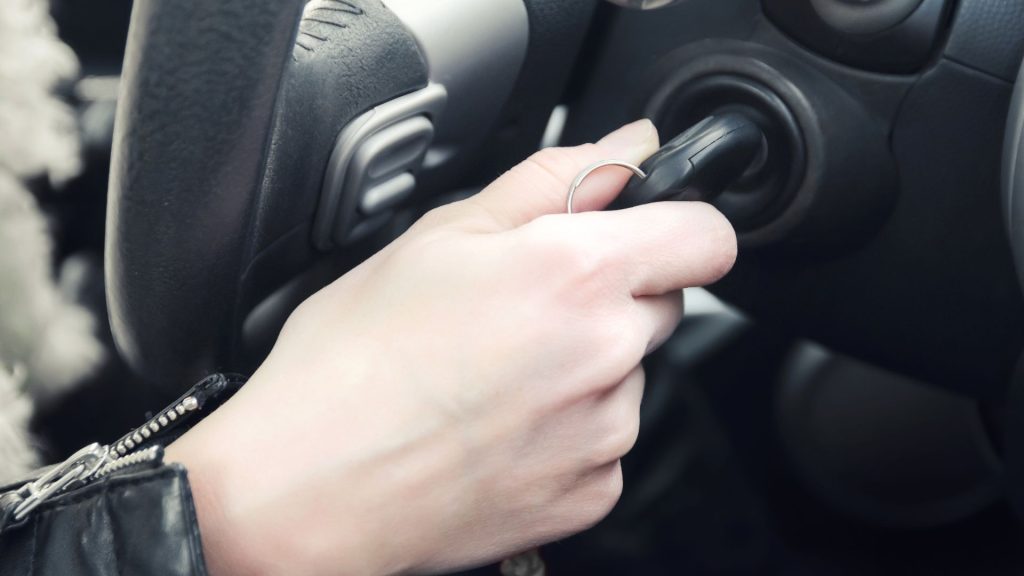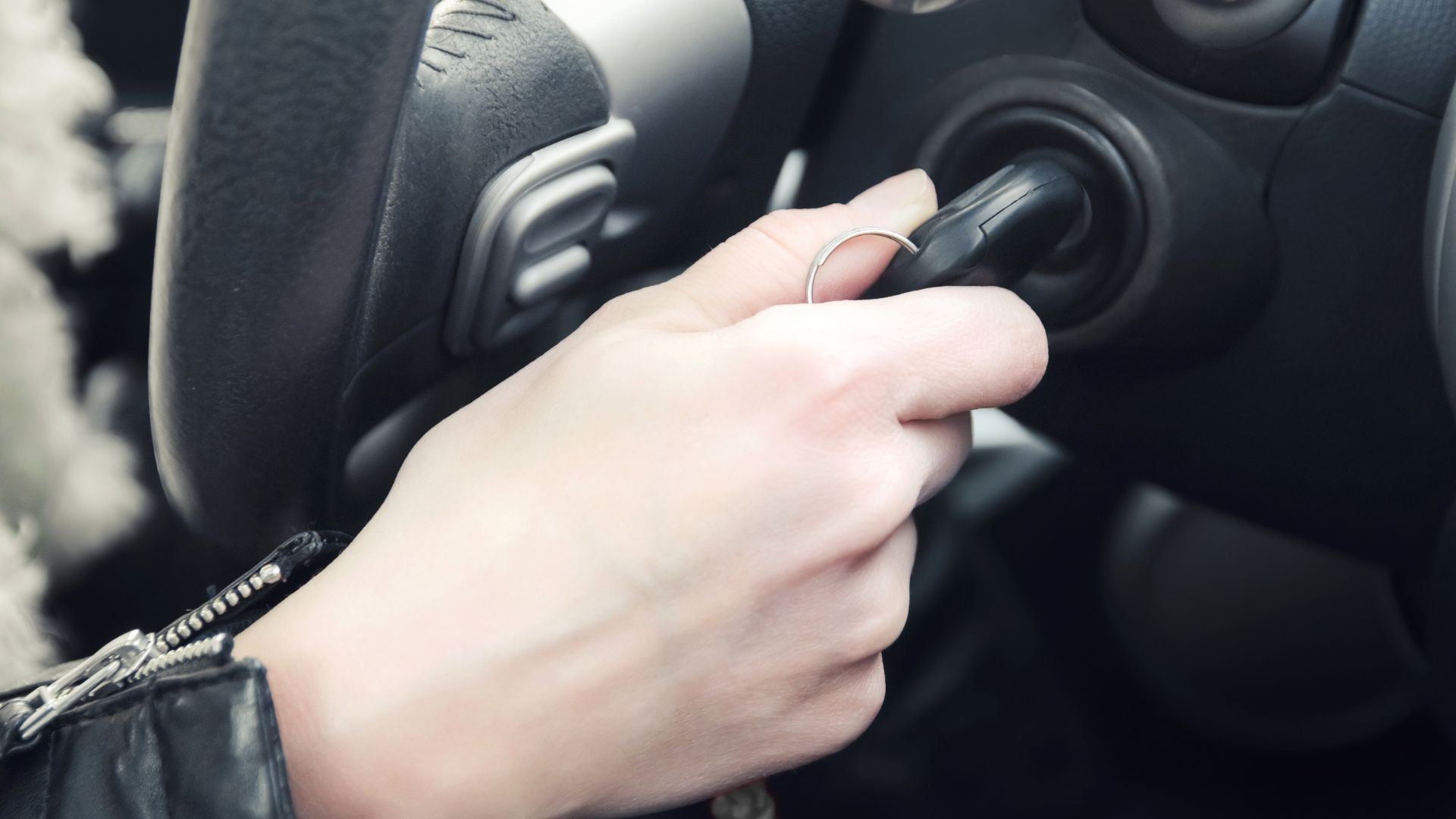 Having in mind the crucial role of spark plugs for your engine's combustion, the first sign of them going bad will be poor engine performance. It's simply due to combustion problems and you might notice how your car keeps losing acceleration power as you floor the gas pedal.
However, these are just some of the symptoms, so here's an overview of the most frequent ones:
Engine misfiring
Rough idling
The engine struggles to start
Sluggish acceleration
Besides these symptoms that might occur while starting the engine and driving, you might also notice a few other symptoms. For instance, you'll face poor fuel economy and even black smoke coming from the exhaust tailpipe.
If not dealt with on time, park plugs can cause serious engine troubles. The worst thing that could happen is the rod knock sound which almost always leads to a complete engine rebuild. It's not the most common scenario, but even the sheer possibility of it should have you worried.
So, it's a matter that should be taken seriously, and it's easily solved by replacing spark plugs on time.
Engine misfires due to bad plugs
As mentioned, bad spark plugs could struggle to produce the spark needed to ignite the combustion mix. So, it reflects in the engine's performance as you drive and causes misfires. A misfire occurs when one of the cylinders remains unfired and it feels like a sort of jerking motion as you step on the gas pedal.
Since a cylinder remains unfired, all that excess fuel also gets out through the exhaust and it causes further problems. You might notice black smoke coming from the tailpipe because of it. However, the worst thing is your engine struggling to produce power and poor driving performance that even gets dangerous.
Rough idling
Problems with spark plugs aren't only visible while you are driving, but also when you start up the car. Even as your car is idling, you might notice the RPMs going up and down without you even pressing the gas pedal.
Your revs will surprisingly jump above 1000 RPM while idling, and it can happen several times consecutively. It's a clear sign that your engine isn't burning fuel and air properly and after some time, the engine might even shut off.
Sometimes it's possible to sense rough idling if you instantly start your engine when it's too cold outside. However, on other occasions, it's a symptom of bad spark plugs and improper engine operation.
Problems during engine startup
In the case of worn spark plugs, you might not even be able to start your engine. Especially during a cold start, spark plugs contaminated by oil and carbon buildup can cause longer cranking times and starting problems.
It can also be a matter of a faulty component in the fuel delivery system, but spark plugs should still be examined. If you don't experience any problems with the battery, spark plugs are likely the culprit behind having difficulties starting the engine.
Poor engine performance and acceleration
Finally, there comes lower engine performance and sluggish acceleration as the last symptom of bad spark plugs. It's best reflected once you floor the gas pedal since bad spark plugs would cause sluggish acceleration and a jerking motion similar to engine misfiring.
In this case, you would also notice sluggish acceleration as you step on the gas right after shifting gears. Regardless of your downshift or upshift, you can hear a noise accompanying sluggish acceleration and jerking motion as you step on the gas.
Of course, this can also be a symptom of a vacuum leak or problems with the fuel delivery system, but it's worth inspecting spar plugs nonetheless.
Our take
So, there you have it – we went through all the common bad spark plug symptoms, as well as mentioned an increase in fuel consumption and black smoke coming from the exhaust. To avoid the worst-case scenario of worn spark plugs affecting your engine, you should replace spark plugs between 50,000 and 80,000 miles.
As soon as you face any of the listed symptoms, you should drive to a mechanic to examine your spark plugs and replace them in case they are dirty or clogged.
How does a car act when the spark plugs are bad?
When the spark plugs are bad, a car acts sluggish in acceleration and the engine won't perform as usual. Misfires are quite often, accompanied by increased fuel consumption and a long cranking sound when trying to start up the engine.
How can you tell if a spark plug is bad?
You can tell that a spark plug is bad by difficult starting and rough idling, as well as poor engine performance and acceleration.