Chevy Silverado years to avoid — most common problems
Avoid potential issues by knowing the crucial years to avoid when considering a Chevy Silverado.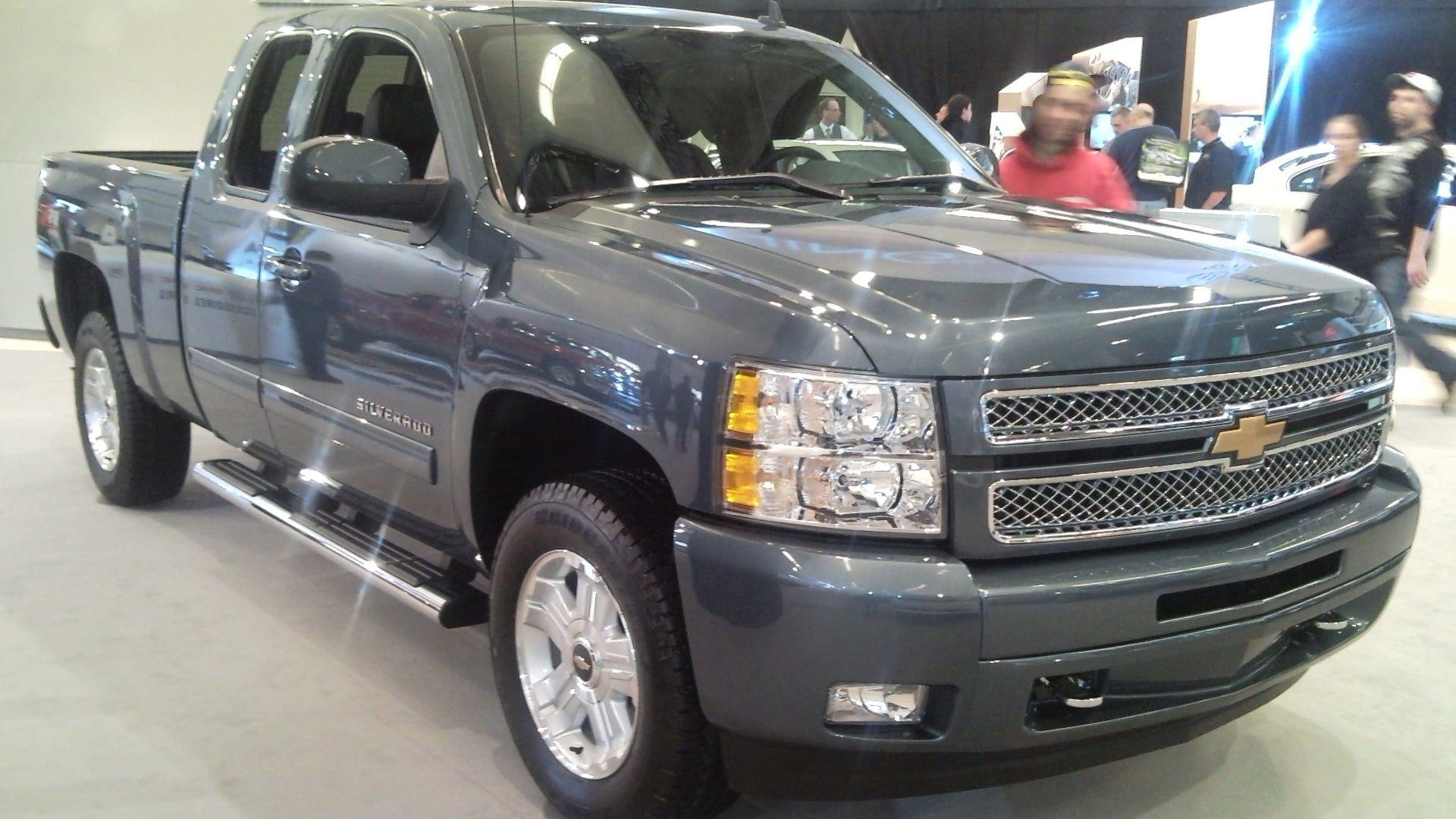 If you crave quality and superiority, the Chevy Silverado is one truck you would find most useful. It has a bold look, a high-quality interior, premium innovations, and strategic luxury features. Drivers who seek something with excellent towing abilities instilled with deep overtones of luxury can rely on the Silverado to deliver.
However, despite all its remarkable qualities, not all Silverados give the optimum experience as advertised. You are better off without some of its models whose cons outnumber their pros. This article presents the Chevy Silverado years to avoid and why.
Most common Chevy Silverado problems
Every vehicle has a set of problems that are common to it. It helps to know these issues before you purchase the car so you have a fair knowledge of what you are up against and what you can do to prevent it. Below are the most common problems you can expect from a Chevy Silverado.
Faulty transfer case
The transfer case is a part of the drivetrain that transfers power from the transmission to the front and rear axles through the drive shaft. It assists with a vehicle's all-wheel, rear-wheel, and front-wheel drive functionality.
A faulty transfer case on a Silverado can get serious and cause the truck to lose power. If the vehicle is parked when this occurs, it can roll away and either start an accident or crash into something. It's, therefore, crucial to check for symptoms of a bad transfer case and avoid buying a unit with this type of problem.
General Motors recalled 400,000 affected vehicles to arrest and correct the issue. Therefore, before buying a Silverado, especially a 4WD model, check if it is eligible for this recall and has benefitted from it.
Malfunctioning fuel tank sensor
The fuel tank sensor on the Silverado is prone to malfunctioning, leading it to give false readings and misleading drivers with the inaccurate information displayed on the gas gauge. You need not worry about your Silverado developing this problem while it's still new.
With age, you would need to replace the fuel tank pressure sensor. In severe cases, you may have to replace the fuel pump.
Failed starting
Some models of the Silverado are best known for randomly failing to start. Even though the causes of this problem are easy to fix, it is still annoying as it has left many drivers stranded at odd places and times.
The first common reason your Silverado is not starting could be a dead battery. If you have enough power and the battery is in good shape, it could be an electrical problem. An essential fuse could be blown, preventing power from reaching the starter relay. If it is neither of the two, you may need to reboot your truck's computer.
Failing door speakers
Many Silverado drivers have complained about the door speakers failing within a few months of purchase. The speakers are known to be pretty erratic, suddenly working again after some time only to fail again.
To deal with this issue, you need to have a professional inspect the speaker to know its primary problem and deal with it accordingly. You can upgrade the speakers or replace them with affordable but more reliable ones, eliminating the chances of this issue springing up on you again soon.
Random loss of power
Many Silverados have frustrated drivers with the unexpected loss of power, especially at awkward spots like a red light. The cause of this loss of power has been commonly attributed to these seven problems:
A failed throttle position sensor
Worn-out spark plugs
Damaged fuel pump
Malfunctioning mass air flow sensor
Damaged alternator
Defective crankshaft or camshaft position sensors
Dirty or damaged fuel filter
Aside from these reasons, the power loss can also stem from a poor electrical connection, computer failure, transmission problems, symptoms of a bad torque converter, or a damaged shift solenoid. It is best to have a professional handle this problem so they can adequately diagnose every possible problem and fix them accordingly. Trying to figure it out yourself might leave you with a wrong or incomplete diagnosis.
Headlights burning out
The headlights, taillights, and interior lights burn out after extended use. On the Silverado, however, the headlight might need to be replaced sooner than later. Unfortunately, many drivers get to change it often as it keeps burning out frequently.
A bad alternator often causes the headlights to burn off quicker than they ought to. If you use the wrong headlight for the truck, it will burn out quickly, too, as it often cannot handle the voltage. Too much moisture around the headlight can also cause the headlight to fail.
Ceaseless beeping
The beeping sound inside the Silverado does not affect drivability but can be annoying when it occurs seemingly without reason. Commonly, the beeping sound occurs when the driver or passenger in the front row passenger seat does not have their seatbelt on.
If the beeping sound continues with all the seatbelts in place, your emergency brake is most likely out of place. To fix this issue, you must ensure the emergency brake is positioned correctly.
Which Chevy Silverado years to avoid?
It is essential to research before purchasing any vehicle off the market to know which would be more productive for you. Here are the Chevy Silverado years you should avoid.
Second-generation Silverado (2012-2013 model years)
The second generation of Silverados started on a good foot until the 2012 model came along.
2012 marked the beginning of many complaints and problems for the Silverado. Drivers of the 2012 and 2013 Silverados mostly complained about the engine and transmission, which can be pretty expensive to repair.
Third-generation Silverado (2014-2018 model years)
When the 2014 Silverado appeared, all focus shifted to it as it gained the reputation of having the most complaints in the entire lineup. Most complaints concerned heating defects and air conditioning problems, with the more severe ones hinged on engine stalling.
The worst model of the Silverado you can own is the 2015 model. It has myriad problems, mostly stemming from or leading to transmission failure.
The 2016 and 2017 models inherited the transmission problems of the 2015 model, making them Silverados you should avoid if you want to avoid spending unnecessarily.
Though the 2018 Silverado does not have many problems, the few that happen are severe and can ruin the driving experience.
Fourth-generation Silverado (2019 model year)
Like the 2018 model, the 2019 Silverado does not have many complaints. It is only to be avoided because the problems it is prone to developing reduce ride quality and leave you stranded at odd places.
Best Chevy Silverado years
If you are in the market for a Silverado, here are the best options you should consider.
1999 Chevrolet Silverado 1500
2000 Chevrolet Silverado
2001 Chevrolet Silverado
2002 Chevrolet Silverado
2003 Chevrolet Silverado
2004 Chevrolet Silverado
2005 Chevrolet Silverado
2006 Chevrolet Silverado
2007 Chevrolet Silverado
2008 Chevrolet Silverado
2009 Chevrolet Silverado
2010 Chevrolet Silverado
2011 Chevrolet Silverado
2020 Chevrolet Silverado
All the Silverados are excellent options except those produced between the 2012 to 2019 model years. The best model you can get off the used market is the 2020 model, and it is reliable and has minor issues which do not profoundly affect the driver's experience.
More recent models come with the latest innovations that make driving easier, safer, and more fun. The truck is cheap to maintain, and its quality remains top-notch, making it one vehicle you cannot go wrong with if you get the right model.
Is the Chevy Silverado worth buying?
The Chevy Silverado is one of the most reliable trucks on the market. On average will last you about 200,000 miles. The proper maintenance and care can extend its lifespan and serve you well above its average mark.
If you enjoy investing in cars, the Silverado is one investment you stand to gain much profit from. It has a great resale value which is higher than that of most of its competitors. It is one of those few trucks that keep their value even after long periods.
Furthermore, it delivers excellent performance, whether it is factory-new or from the used market. You only have to ensure that you do not pick any problematic models to get the whole Silverado experience.
What year Silverado has transmission problems?
All Silverado models produced between 2012 and 2019 had some transmission issues. The model with the most transmission issue was the 2015 model, followed by the 2016 and 2017 model years.
Which Silverado engine is most reliable?
The Silverado 4.3L V-6 engine is one of the most reliable engines in the market. It is very durable and can last more than 400,000 miles.
Which Silverado is the best to buy used?
If you want a used Silverado, consider getting the 2020 model, which has few complaints. However, if you are looking for a later model, consider the 2011 model, as it is affordable and still modern.
What is the worst year for the Silverado?
2015 was the worst year for the Silverado. Though it did not have the most complaints, it had a lot of severe issues which cost much to repair.