Chevy Cruze years to avoid — most common problems
Avoid potential issues by knowing the crucial years to avoid for the Chevy Cruze.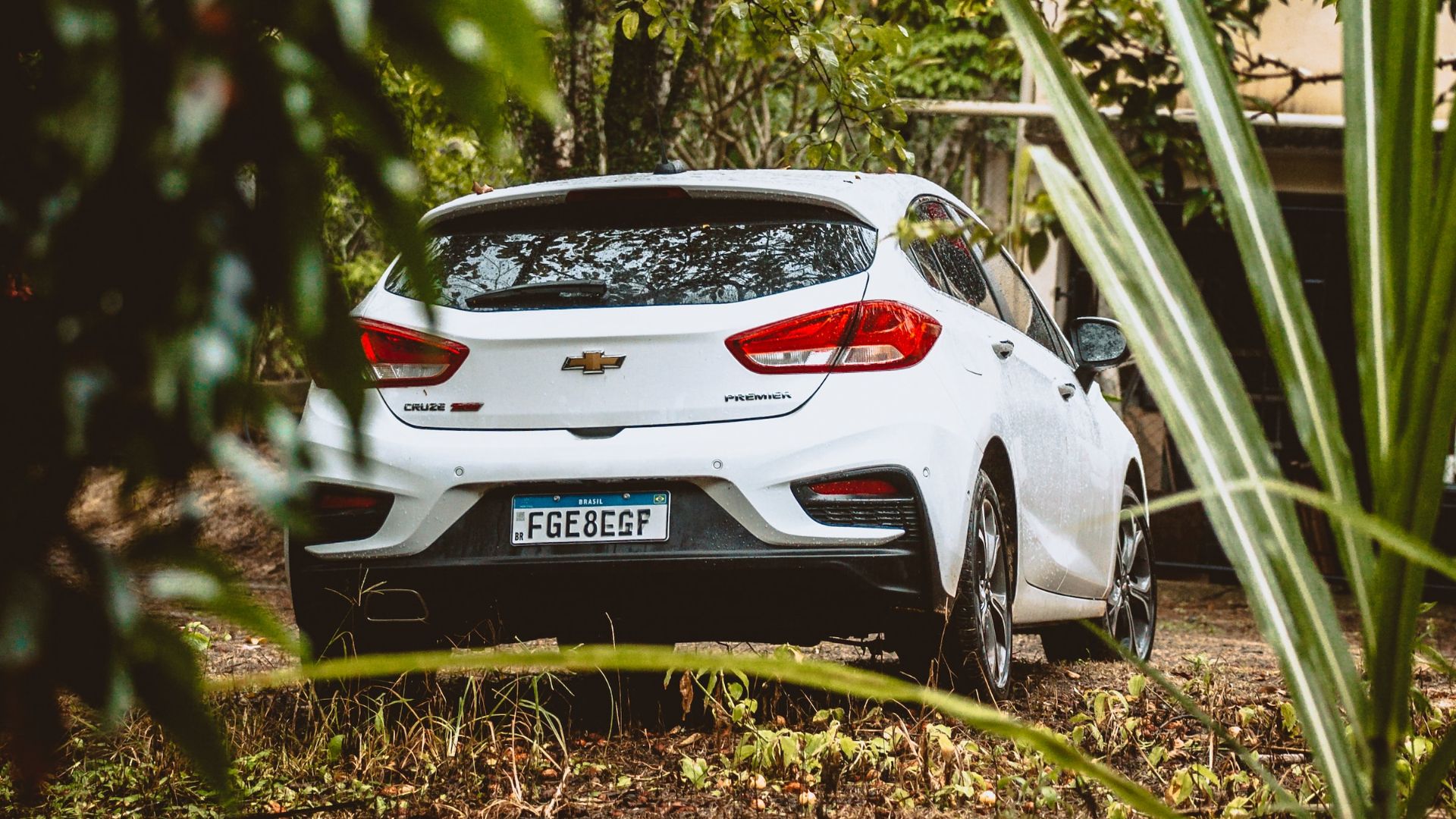 Over the years, we've seen a variety of GM and Chevrolet models that make an affordable and compact family solution like the Chevy Cruze. The model first came out in 2008 and it quickly became popular as one of the best compact sedans out there.
Later the offer got expanded to hatchback and station wagon options, but regardless of the body style, some model years faced issues. That's why our team wanted to guide you through Chevy Cruze years to avoid so you can bypass the problematic models.
Why you can trust REREV's advice on which car model years to avoid: Our car experts look at official data, ask real drivers what they think, and talk to experienced mechanics to make sure our list is useful. This reliable info can make buying a car easier for you. Want to know how we do it? Find out more about our research methodology.
Most common Chevy Cruze problems
For an affordable compact sedan, Chevy Cruze was a rather well-rounded car built to last with quality interior materials and design. Well, it's at least true among the lower-scale sedans, and the car mostly lasted up to 250,000 miles with no significant repairs if serviced properly.
However, this is not the case for all the Cruze models, since some production years showed to be less reliable than others. Most notably, there were some first-generation Cruze problems which included automatic transmission faults, oil leaks, water pump faults, and some minor electrical issues.
Problems with automatic transmission
One of the most expensive issues that you might encounter as a Chevy Cruze owner is automatic transmission failure. The worst part is that owners have reported the 6-speed automatic cars from the first generation of Cruze failing within 80,000 miles due to transmission problems.
This often required a complete transmission rebuild which costs between $2,500 and $3,600 for this model. Having in mind the starting price of the vehicle, this repair cost the owners a significant chunk of what they paid for this car. This also caused a recall of certain 2009 to 2011 Chevy Cruze models back in 2011, so you should check if the vehicle had the transmission remanufactured before buying.
Oil leaks on some engines
Chevy Cruze was never supposed to be a sporty car, so its engine selection was rather moderate in terms of performance. While 1.4-liter and 1.6-liter engines had decent gas mileage, owners have reported numerous Ecotec engines suffering from oil leaks and problems with the blown head gasket.
In the worst-case scenario, this also leads to engine repairs that could go up to $2000 depending on the severity. One of the best options for this car is the 1.8-liter petrol engine or a 1.4-liter turbocharged engine that came with the second generation.
Water pump leaks
One of the most common problems that Chevy Cruze owners reported is a water pump leak or complete failure. It's mostly associated with a 1.4-liter Cruze produced between 2011 and 2014 and there's been a recall in 2015 concerning these models which included replacing the faulty pump with a new one.
The water pump failure problem can easily turn into engine overheating since the coolant won't be able to move through the system.
Electrical system issues
One of the less severe problems you might have with your Chevy Cruze is an electrical system fault. It often included problems with the negative battery terminals, radio malfunctions, or inoperable board computers.
While electrical issues weren't as bad as oil leaks and transmission faults, it's still a bothersome problem and it's common for most petrol-engine Cruze models.
Which Chevy Cruze years to avoid?
Even though Chevy Cruze had its fair share of problems as a model, it's still highly regarded as a compact sedan by most previous owners. Perhaps that's why it's still a shame that the model was officially discontinued in 2019 and the Chevy Malibu sedan somewhat replaced it in Chevy's lineup.
While the first generation had most of the prominent problems, the second generation of the model came in with big improvements. The engine swap from Ecotec to a 1.4-liter turbo engine proved to be a great move and there were significantly fewer transmission problems, so here are the main model years you should avoid:
First-generation Chevy Cruze (2011 to 2014 model years)
The first generation of Chevy Cruze started production in 2008 and ended in 2016. This generation placed the Cruze as one of the best affordable sedan models, but it also had a lot of issues that were later fixed with the second generation.
These include engine oil leaks, transmission faults, engine cooling problems caused by the faulty water pump, and a few other issues. If you wish to buy a first-generation Cruze model, you should avoid the model years from 2011 to 2014. The 2009 model year received much fewer complaints than other years up to 2015.
During this time, there were several recalls by Chevrolet and they mostly referred to engine cooling issues and the transmission. Also, there were braking system recalls and electrical system fault recalls including one concerning airbags.
Second-generation Chevy Cruze (the 2016 model year)
The first model year of the second generation Chevy Cruze also lived through some complaints by drivers, but it's drastically less when compared to the first generation. Most of the problems were sorted out for the redesigned models after the 2016 model year, and these issues include electrical system faults and misaligned headlights.
Also, there were some problems reported with the start-stop system and vehicle stalling when the system was engaged. If you are buying a second-generation Cruze, it's best to stick with the later model years.
Best Chevy Cruze model years
The second-generation Chevy Cruze comes without the mentioned problems and it's one of the best-buy family sedans for the price and the features it comes with. The first generation received quite a few criticisms outside the notable problems that the models from 2011 to 2015 faced.
So, overall, it's a good buy as long as you pay attention to these problems and check if the car you've got your eyes on had gone through the mentioned recalls. To help you go around the oil leak, transmission, and water pump problems, here's a list of the best Chevy Cruze model years to buy:
2009 Chevy Cruze
2010 Chevy Cruze
2017 Chevy Cruze
2018 Chevy Cruze
2019 Chevy Cruze
The 2009 and 2010 model years proved to be the best when it comes to the first generation of Cruze. While buying these, it's best to go with the 1.8-liter naturally-aspirated petrol engine or a 1.7-liter turbocharged diesel engine.
These happened to face the least issues such as water pump failure or problems with oil leaks leading to engine faults. The 2017 Chevy Cruze got redesigned and the 2018 model year is the best Chevy Cruze model year with the least reported faults.
It also has a fresh new interior and the only problem with these model years is in the start-stop system that sometimes caused vehicle stalling. Sadly, the Cruze got canceled after the 2019 production year, and it's still produced only in South America. The sedan version of the Chevy Malibu replaced the Cruze in US Chevrolet's lineup and the company decided to only have one compact sedan on offer.
Is Chevy Cruze worth buying?
Overall, Chevy Cruze is a decent small sedan for city driving purposes, but the problems that the first generation had in certain model years make it a difficult buying decision. You can go for the Toyota Corolla or Hyundai Elantra instead of the 2011 to 2015 Chevy Cruze models for a bit more reliability.
Buying any of the recalled models with fixed water pumps and transmission systems is a worthy option for a used car in this generation, while the second-generation Cruze is an excellent choice. It's one of the cars with the best price-to-quality ratio and you can drive it up to 250,000 miles with just timely maintenance.
What was the worst year for Chevy Cruze?
The worst year for Chevy Cruze was 2011 with numerous reports concerning faulty transmission, oil leaks, and bad engine cooling systems. There was a big recall by Chevrolet which included thousands of 2011 models and it's only safe to buy these if they have already been remanufactured.
What year of the Chevy Cruze is the best?
The best model year of the Chevy Cruze is the 2018 model year as it came with all the problems of the earlier generation fixed, along with a new and reliable 1.4-liter turbocharged engine.
What year Chevy Cruze have transmission problems?
Chevy Cruze models produced between 2009 and 2011 had transmission problems that resulted in a recall in 2011 and it's only safe to buy these models with the repaired transmission.