Buick Regal years to avoid — most common problems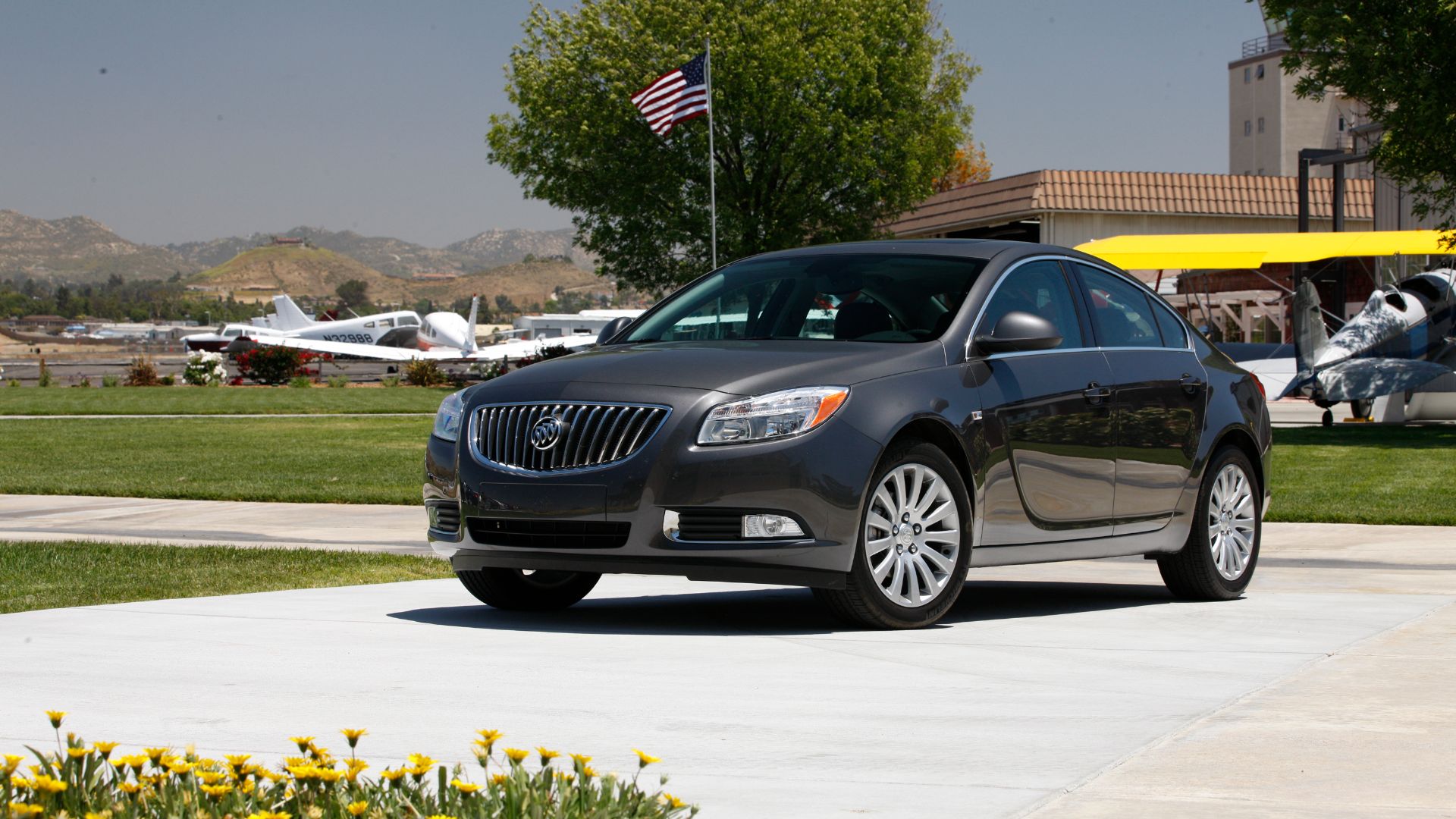 Over the years, we had a lot of exciting Buick models and some were even exceptionally fast for their time like the GNX. Still, none of those reached the glory of the Buick Regal, a car that made one of the best affordable mid-size sedans ever since 1973.
The latest GS Sportback model also makes one of the best-performing recent sedans made by the famous brand, so we had to take a closer look at the reliability scores. We've heard a fair share of stories on Buick Regal years to avoid, so our team made it its mission to take a closer look at the common problems and report back to you for buying guidance.
Most common Buick Regal problems
Over the years, the Regal established itself as one of America's favorite vintage sedans and the latest versions feature an interesting five-door liftback design since they share the platform with Opel Insignia. Still, it would all be for nothing in case of excessive problems, so we'll go over all of the common issues of the model.
It's worth starting with the engine and engine cooling issues since these were present through quite a few Buick Regal model years. Besides the worst kind of problem, there are also some issues with the electrical systems, along with A/C heater problems.
There's also the matter of the key being stuck in the ignition and water pump failures, so it altogether makes four or five major problems. The good thing is – there are no reported transmission issues, at least those of the worst kind that leads to a rebuild. On the other hand, the engine stalling issues was often a result of failing sensors, so we thought we'd give you a more detailed overview of what you can expect.
Engine-related issues
Problems with the engine were reported for a 2011 model out of the more recent models, as well as for 1997 to 2004 Buick Regal models when it comes to the fourth-gen Regal. These issues were caused by a variety of issues, and it was mostly due to bad MAF sensor symptoms as well as the failing crankshaft position sensor which was common for these Buick Regal models.
Also, some drivers reported issues with the timing chain and excessive coolant liquid consumption which was possibly caused by a leak. Some of the engines to keep an eye out for are the 3.8-liter V6 from the fourth-gen Regal and a turbocharged 2.0-liter four-cylinder engine from the fifth-generation model.
Electrical problems
Sadly, the Regal is a model known for its electrical problems and some of these were more severe than others. Common electrical issues include faulty A/C heaters, problems with interior accessories, and problems with heated seats.
On top of that, drivers have reported issues with the false warning lights glowing up on the dashboard, so that's another thing to keep an eye out for. The fourth-gen model had issues with malfunctioning windshield wipers and dashboard lights not turning off after starting the car. Sometimes the car wouldn't start at all and this matter was mostly associated with failing starter and ignition switch issues.
Key stuck in ignition
One of the most common problems of the older generation Regal models was that the key was often stuck in the ignition. It's caused by a faulty spring within the ignition switch and that led to the blockage of the key path and the key being stuck completely.
This is a bothersome issue since not only were drivers not able to start their cars, but it also requires the help of an experienced locksmith. It's a good thing that recent models didn't have such issues, but you should stay alarmed in case you aim to grab an older used Buick Regal.
Water pump failure
We wrap things up with yet another crucial issue that may turn you down on some Buick Regal models – faulty water pumps. Some of the main water pump failure symptoms include temperature raises and an overheating engine.
If the water pump fails, it can't push the coolant through the cooling lines and your engine would be left with just engine oil to absorb a portion of the heat. Because of that, you probably get why it's so important to avoid the affected model years such as 1992, 1997, 2000, and 2001 Buick Regals.
Which Buick Regal years to avoid?
While going over all these problems, we felt like you deserve to know about the most commonly reported issues that the Regal came with for several model years. Still, there's plenty left to discuss concerning those model years, and the most important question is which ones you should avoid at all costs.
Well, let us make things easier for you by going over the worst models from each of the affected generations. It's worth noting that up to the fourth-gen Regal, all the previous models were pretty much solid, except for the 1992 model which had issues with the engine cooling system.
Fourth-generation Buick Regal (1998-2001 model years)
As mentioned, the fourth-gen Regal model was the first one with more than a few problematic model years. If possible, we recommend you avoid the 1998 to 2001 models, as well as the 2003 model which was the worst one after those.
Among these, the 2000′ Buick Regal had the most issues and it's also the second-worst Regal model overall. Some of the main issues that the car had included electrical issues like dim dashboard lights or the engine not properly starting.
On top of that, there are problems with the engine itself, A/C heater malfunctions, and problems with visibility like faulty wipers.
Fifth-generation Buick Regal (2011-2014 model years)
The following generation of the Regal was a bit better in terms of reliability overall, but it also had a few issues concerning some similar problems as the generation before. We once again had to witness problems with engine stalling caused by the bad crankshaft position sensors and other sensors that aid the controlled combustion.
There's also a timing chain issue which was rarer, but still present for the fifth-gen Regal models. One of the most severe issues of this model is poor braking performance which sometimes led to accidents. Drivers reported overheating brakes and problems with the StabiliTrak light glowing up on the dash.
Finally, we've seen reports of engine stalling and interior accessory problems for the 2012 model, so we advise you to skip buying the 2011 to 2014 models.
Best Buick Regal years
Not everything is so dark with the Regal although we just discussed more than just a few issues. Still, the most important thing to realize here is that the Regal was produced for nearly 50 years, and that's quite a number if you ask our team members. It's therefore impossible for the model to come completely free of any issues, but here's a list of the models that weren't affected by the mentioned problems:
1993 Buick Regal
1994 Buick Regal
1995 Buick Regal
1997 Buick Regal
1999 Buick Regal
2005 Buick Regal
2006 Buick Regal
2007 Buick Regal
2008 Buick Regal
2009 Buick Regal
2010 Buick Regal
2015 Buick Regal
2016 Buick Regal
2017 Buick Regal
2018 Buick Regal
2019 Buick Regal
2020 Buick Regal
Some of the best-rated models in terms of reliability include the 2005 to 2010 Regals and the 2019 model. These didn't have nearly any issues and reported complaints, making them the best options out there for those on the lookout for reliable used Buick Regal cars.
We recommend you steer away from 2000, 2011, and 2012 models due to their excessive reliability problems and complaints. Overall, Buick Regal had quite a run when it comes to producing reliable cars considering that the first three generations merely had a few problems altogether.
Is the Buick Regal worth buying?
In the end, it all comes down to making a final verdict on the Buick Regal as a model, and that's not as easy as it seems. Still, all those bothersome faults and breakdowns we've discussed weren't a match for over 30 decent model years that came without any particular issues.
The Regal offers an equal chance for all types of buyers to find a decent model, whether you aim for a second-gen Regal or the superb latest 2019 Regal GS. All things considered, our team gives the model a positive remark and hopefully quality pieces of advice to you as a buyer through this guide.
What's the best year for Buick Regal?
The best years for Buick Regal are the 2010 and 2019 models which had the least reported issues by far.
Does the Buick Regal have problems?
Buick Regal does have a few problems that stuck with the model throughout the production years including electrical issues and water pump failures.
How reliable is a used Buick Regal?
A used Buick Regal can be an impressively reliable car as long as you steer away from problematic models like the 2000, 2011, and 2012 models.