How long does it take to rebuild a transmission?
Get informed about the actual time required to rebuild a transmission.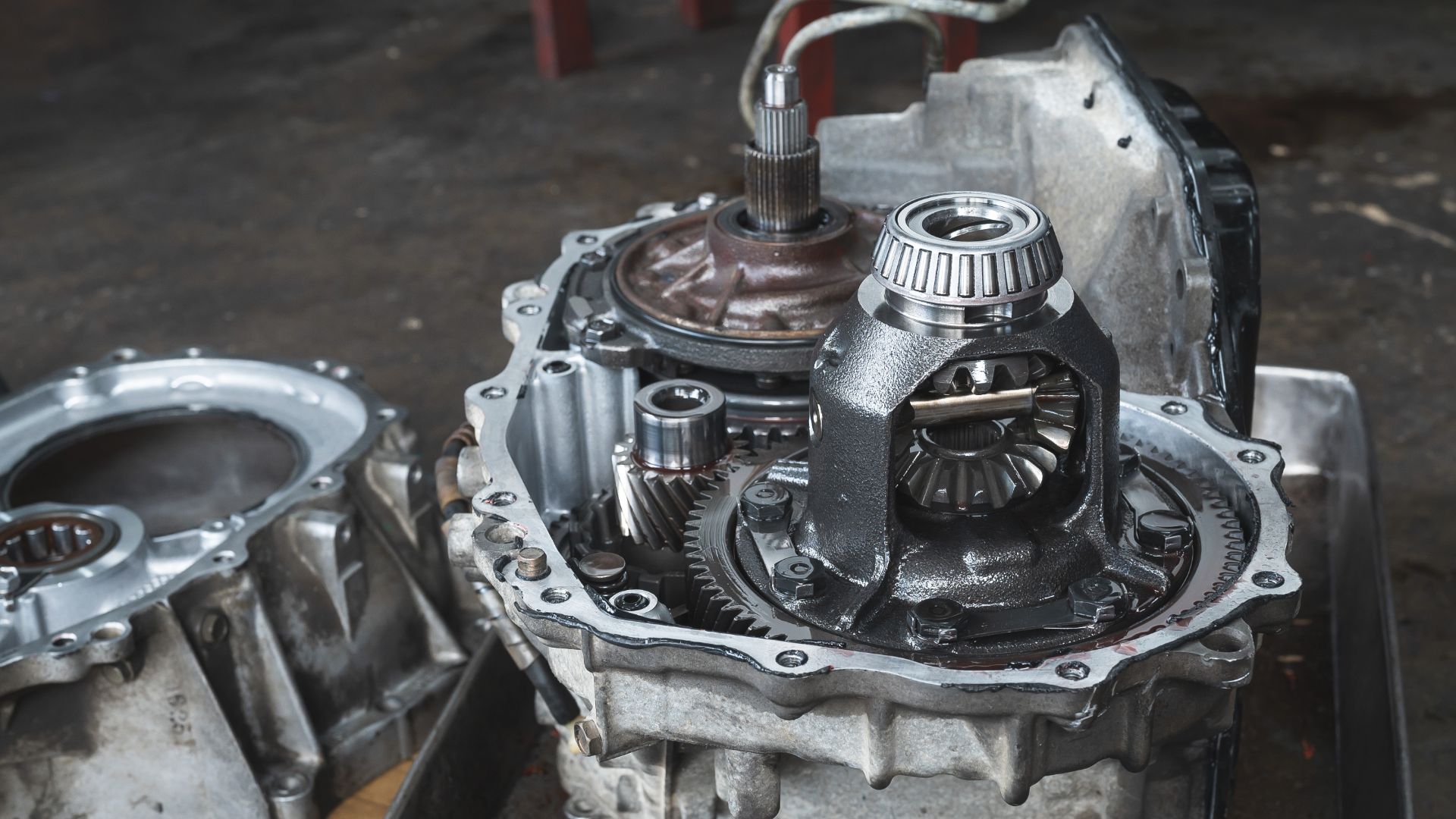 One of the worst things that could happen to any driver is transmission failure, and repairing it draws some serious costs. Besides the price of the procedure, there's one more common issue bothering drivers – how long does it take to rebuild a transmission?
It takes from two days to five days to rebuild the transmission, while repairing manual transmission usually takes less time when compared to automatic transmissions. Still, sometimes rebuilding the transmission isn't the best option. We'll discuss how much it truly pays off to repair the transmission, the alternatives, and potential costs.
What is a transmission rebuild?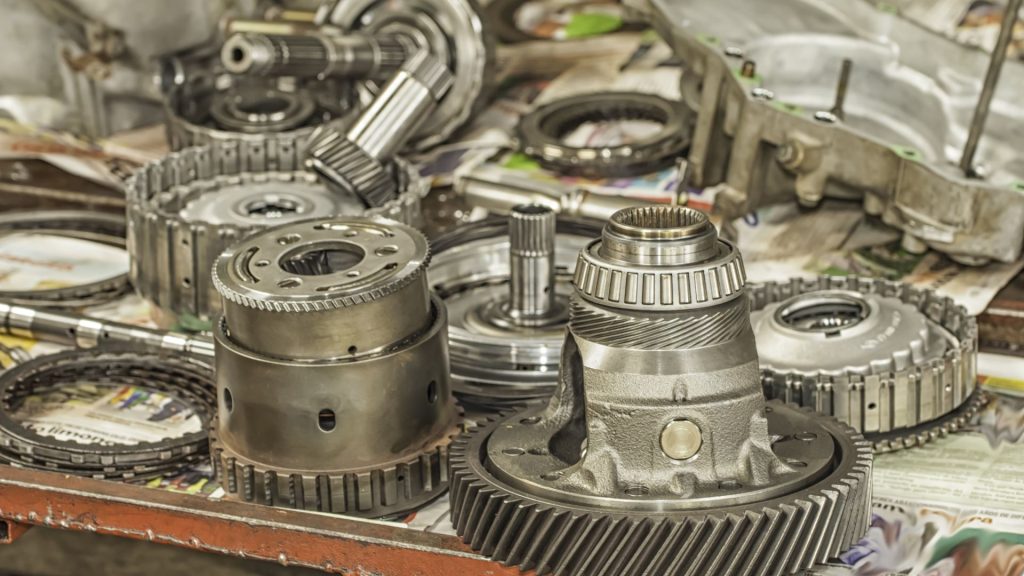 A transmission rebuild is a process of inspecting faulty transmission components and replacing them with new operational parts. Still, it's not as simple as it sounds as it's one of the most demanding procedures when it comes to automotive repairs.
Only engine repairs take more time than dealing with a faulty transmission and transmission rebuild implies:
Dismantling the transmission
Cleaning the mechanisms
Replacing hard parts
Replacing soft parts
Assembling the transmission
Mounting the system back in the car
As you can see, it's both a tiring and long task, so it's no wonder that the costs can sometimes be sky-high. It all depends on the parts that need to be replaced, and some risks come along with it. Chances are that you'll hear a humming noise while driving, and the origin of the sound will be below the gear shifter stick.
If this happens, you probably have a faulty transmission and that's when you should start considering the risks. First, you should immediately try to find a mechanic with decades of experience in changing transmission systems alone.
This is a complicated task that you won't be able to do on your own, and picking the right mechanic is crucial. The transmission consists of a lot of moving parts, especially when it comes to automatic cars. That's why these sensitive parts need to be replaced properly for the rebuilt system to work.
Soft and hard transmission parts
The reason why it takes up to 5 days to rebuild a transmission is primarily due to parts that need to be replaced. If it's hard to find the parts for your type of automatic transmission, chances are that the mechanic will have difficulties ordering the right parts.
So, it naturally makes the process last longer since up to an entire day goes to ordering parts alone. Usually, the mechanic will take one day to dismantle the transmission, one day to order parts, a day to replace all the faulty components, and a day to assemble everything. So, it mostly takes at least 3 to 4 days to rebuild a transmission, depending on the availability of the parts.
Hard parts often cause the most problems, and these include the clutch drum, the pump, and a planetary gear set. If the problem is not in one of the soft parts, examining and replacing these hard parts often requires disassembling the engine.
While this is unfortunate both due to the higher transmission rebuild price and the time it takes, soft parts are easier to replace. These include the clutch pack, bands, filters, bushings, and gaskets. If some of the soft parts have worn out, rebuilding the transmission should come in less expensive and more time-efficient.
Transmission rebuild vs remanufactured transmission
You might not know this, but you can find remanufactured transmissions for your car and it sometimes makes a better option than a transmission rebuild. In essence, a remanufactured transmission was brought back to the factory setting by the remanufacturer's team.
These are the transmission specialists that only remanufacture transmissions. So, you can find a ready and waiting remanufactured transmission and simply swap your failed transmission for it. The process is similar to a transmission rebuild, as the experts that conduct it thoroughly examine the transmission.
They replace all the soft and hard parts and rely on factory settings to bring the transmission back to its original state. Having in mind that these transmissions were built according to the manufacturer's specifications, they are sometimes even better than the original ones. A lot of it also depends on the transmission type, since CVT transmission problems and symptoms can be different than regular automatic transmissions.
It's due to adjustments that manufacturers make to the same type of transmission for models in upcoming years. So, this way you can find your type of transmission that's been updated in terms of any known faults, and brought back to factory condition. It saves you a lot of time and prevents the risks of looking for a mechanic that has the knowledge to work on your specific transmission type.
Our take
Overall, hopefully, this guide can help you find the answer to the common question of "how long does it take to rebuild a transmission" and possible alternatives. It's not as fast as repairing brakes or other car parts that require frequent servicing.
Still, if you find the right mechanic for the job, you might end up paying much less than replacing it with a new transmission. Make sure to consider remanufactured transmissions as well to decide which option works best for you.
Are transmission rebuilds worth it?
Transmission rebuilds aren't always worth it since the process can be long and the cost could raise to $4000 or even more for luxury models. So, it sometimes makes more sense to just replace the transmission with a brand new one.u003cbru003eAnother thing you can try is to get a remanufactured transmission, as it could last longer than a rebuilt one.
Is it cheaper to rebuild a transmission or replace it?
It's cheaper to rebuild a transmission than to replace it with a new one. Rebuilding the transmission could cost somewhere between $1500 and $4000, while a new transmission could cost well above $4000. On the other hand, it might be faster to install a new transmission than to rebuild the existing failed one.u003cbru003eWhen it comes to the lasting time you can expect from a rebuilt transmission, the numbers vary. On average, a rebuilt transmission should last about 50,000 miles. On the other hand, a new transmission lasts up to 300,000 miles with frequent servicing and checks.u003cbru003eStill, no defined life span's expected of a rebuilt transmission, so it can even last up to 200,000 miles.
How long does it take to rebuild and install a transmission?
It takes from two days to five days to rebuild and install a transmission, and it all depends on the parts that need to be replaced. If the mechanic needs to take out the engine to reach the hard parts and replace them, you'll likely be looking at five days or even more.u003cbru003eIf the problem can be solved by just changing the filters, bands, and bushings, you might be able to drive your car again with the rebuilt transmission in two or three days.