Chevy Malibu years to avoid — most common problems
Find out which Chevy Malibu years you should steer clear of.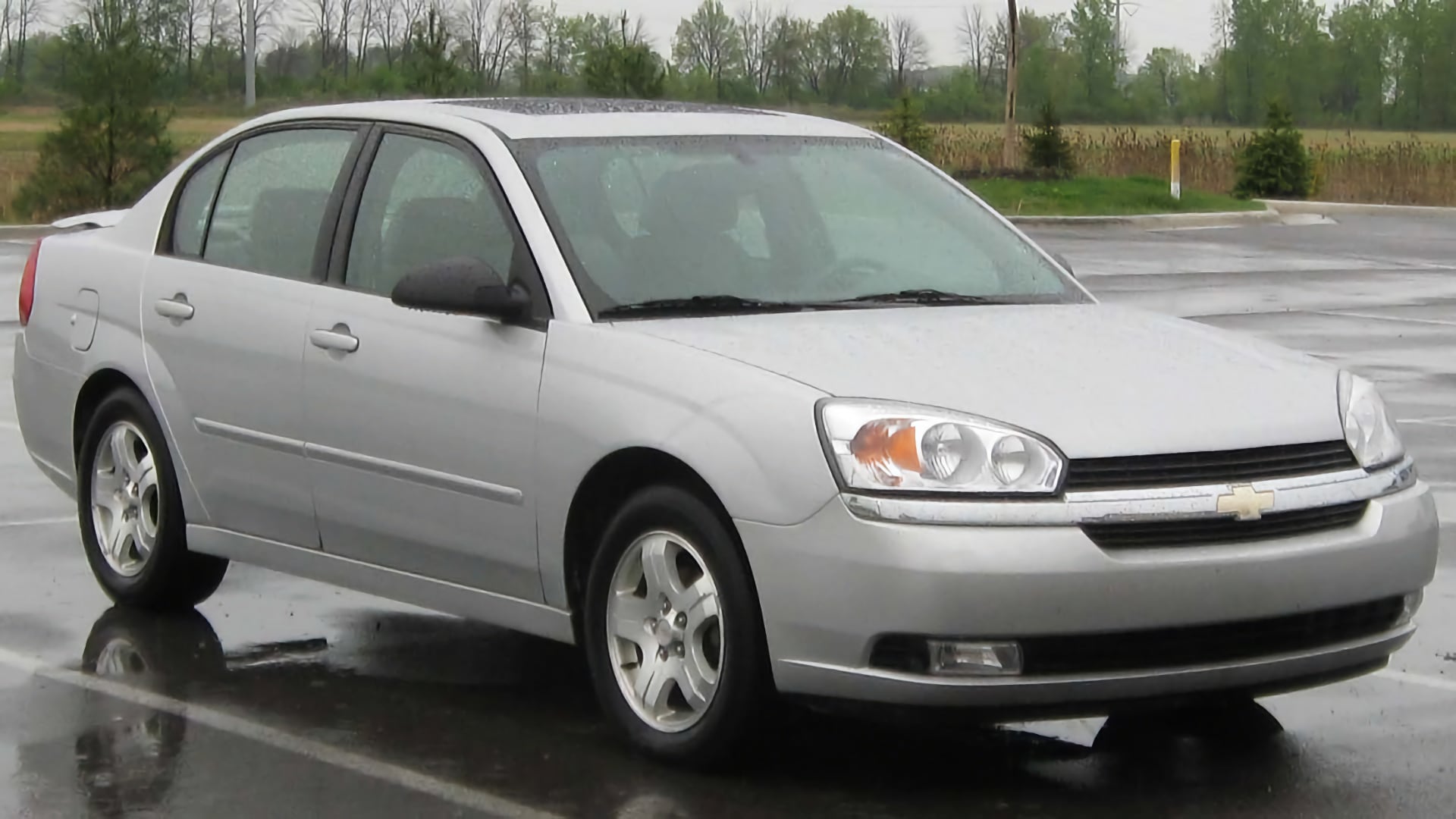 The Chevrolet Malibu is a popular mid-size sedan designed to combine style and practicality. It is well-known for its exceptional comfort, handling, and impressive fuel economy. It's also reasonably priced, making it an ideal choice for those in the market for a new vehicle.
Despite these stellar qualities, some model years for the Malibu were a miss. These model years are known for being less reliable than others, and they may only last for a while.
However, some earlier model years have been known to cause issues, raising the question of which Chevy Malibu years to avoid.
Why you can trust REREV's advice on which car model years to avoid: Our car experts look at official data, ask real drivers what they think, and talk to experienced mechanics to make sure our list is useful. This reliable info can make buying a car easier for you. Want to know how we do it? Find out more about our research methodology.
Most common Chevy Malibu problems
Regardless of the vehicle you choose, issues will inevitably arise. Some are trivial, while others have more significant issues. Because of this, it's a good idea to shop with knowledge and be aware of potential problems before purchasing a car.
Here are some typical issues with the Chevy Malibu that you should be aware of if you're considering buying one:
Engine problem
Engine problems top the list of 2016 Chevrolet Malibu issues. Several owners have complained about reduced engine power and symptoms such as excessive vibration and whistling noise from the engine.
One major complaint is the "Engine Power Reduced" warning on the dashboard. Which affected mostly the 2016 model year, but owners of the 2017 to 2019 model years have also reported the issue.
The warning is self-explanatory. When it starts, the Malibu slows down and reduces engine power, almost like it's in limp mode. However, limp mode occurs as a result of a transmission problem. This warning light in the Malibu appears to be caused by a faulty throttle position sensor, or TPS for short.
As its name suggests, this sensor detects where the throttle is located. It converts your throttle input into commands for the engine control unit (ECU), which manages the throttle body in your car. If the sensor is broken, the ECU panics and reduces engine power as a precaution.
Failed pass lock sensor
Numerous Chevrolet Malibu model years have received multiple complaints regarding pass lock sensor problems. The pass lock sensors in the affected Malibus's ignition lock cylinder are frequently prone to malfunction. As a result, a no-start circumstance can arise.
Additionally, several owners have mentioned problems with the anti-theft devices on their cars. Mechanics typically recommends the ignition lock cylinder to solve the issue.
Transmission problems
According to several owners, the transmission in some 2010 Chevrolet Malibu vehicles failed at roughly 101,550 miles. Additionally, several people reported experiencing jerks and trouble changing gears.
For the most part, the problem was resolved by replacing or rebuilding the transmissions of the impacted automobiles. Up to $3,260 may be required to repair this particular Chevrolet Malibu transmission issue.
Power steering malfunction
Some 2004 Chevrolet Malibu power steering systems may fail after 81,600 miles. According to the owners of the affected vehicles, the power steering intermittently fails. Several drivers reported that their power steering would suddenly lock up while driving. Some of these issues are caused by a power steering fluid leak, while others were caused by a steering column malfunction.
To avoid road accidents, problems with your Chevy's power steering system should be addressed as soon as possible. In most cases, simply replacing a faulty steering column resolves the problem.
Cracked intake manifold gasket
Premature wear on intake manifold gaskets may result in coolant leaks in some 2002 Chevrolet Malibu models. In addition to replacing the damaged gasket, some mechanics had to perform a coolant flush to resolve this issue. So, it's crucial to check for intake manifold gasket symptoms before making the final decision to buy a used Malibu.
A cracked intake manifold gasket is common in General Motors (GM) vehicles built between the late 1990s and the mid-2000s. Experts speculated that the coolant used by GM reacted with the intake manifold gasket. As a result, the gasket cracks and leaks coolant. There are several class-action lawsuits regarding the issue.
Power door lock and headlights problems
Some 2009 Malibus door locks would occasionally not lock or unlock. According to some owners, this issue typically occurs in the summertime when the temperature is high. Owners of the impacted Chevys had to replace the malfunctioning parts in their power door locks to resolve the problem.
Some owners of 2009 Chevy Malibu models have also voiced concerns regarding their headlights. Others had to replace their damaged headlights twice, while their wiring shorted out in other cases. Their low-beam headlights were also said to have had issues.
The headlight assembly, switch, or wiring harness connector may need to be replaced, depending on the precise cause of the issue.
Which Chevy Malibu years to avoid?
Not all cars are created equal, so you should be aware that you may encounter those that will cause trouble after purchase. When something goes wrong with the Chevy Malibu, engine troubles are the most frequent problems to surface, and most drivers may not frequently be able to afford these costly repairs.
It would be best if you kept in mind to steer clear of some of its years to avoid that from happening. Having stated that you ought to think about avoiding the following Chevy Malibu years:
Fifth-generation Malibu (2000-2002 model years)
Remember that some of the Chevy Malibu's fifth-generation years, such as 2000, 2001, and 2002, are not the finest if you ever consider buying one. Customers of these model years have voiced complaints regarding steering, power outages, and turning difficulty.
Regarding the model from 2001 to 2002, we can tell that the engine may have problems, causing the car to stall while driving or even occasionally failing to start.
Additionally, the 2000 model had lighting and electronic issues. The malfunctioning hazard and flashing lights were a complaint from the clients.
Sixth-generation Malibu (2004-2006 model years)
The issue with the models of this generation is that whenever you tried on the steering, some strange noise came out of it. Other issues to be aware of with this model include the door locks, coolant mixing with the oil, and fuses blowing.
In the case of the 2004 model, the fuel pump may fail, and the steering wheel may occasionally lock up.
Seventh-generation Malibu (2010-2012 model years)
Regarding issues with the seventh-generation model, there was excessive engine oil consumption and difficulties while driving. Power outages were also common, putting people in danger while driving.
More specifically, with the model years 2010-2011, people may experience transmission failure and possible stalling.
These severe issues in the electronics of these models make the years 2010, 2011, and 2012 unbearable for users.
Ninth-generation Malibu (2016-2017 model years)
The electronic throttle control of these vehicles malfunctioned, and there were severe transmission problems.
There have been reports of the vehicle displaying an unnecessary parking message, preventing the car from being completely shut down. The engine check light flashed unnecessarily, and the vehicle occasionally leaked water.
Regarding the ninth-generation Chevy Malibu, the years to avoid are 2016 and 2017, as these model years are responsible for most of the issues mentioned.
Best Chevy Malibu years
There are many Chevy Malibu models to stay away from, but there are also many choices if you want a vehicle that is both secure and reasonably priced. This article can assist you in making the most thoughtful decisions so you may save money and enjoy every drive.
These Chevy Malibu vehicles perform significantly better than other models on the market, and the Chevy Malibu from years to avoid.
1979 Chevy Malibu
1980 Chevy Malibu
1981 Chevy Malibu
1982 Chevy Malibu
1983 Chevy Malibu
1996 Chevy Malibu
1997 Chevy Malibu
2015 Chevy Malibu
2018 Chevy Malibu
2019 Chevy Malibu
2020 Chevy Malibu
2021 Chevy Malibu
2022 Chevy Malibu
The eighth-generation Malibu, built from 2013 to 2015, is a good option if you're seeking a more recent model. The vehicle was modified in terms of appearance and fuel efficiency, and it also had a variety of cutting-edge innovations, like the MyLink infotainment system from Chevrolet.
Compared to many of its predecessors and some of its successors, which were plagued by complaints, the 2015 Malibu is a safer pick.
Its most considerable improvement was the standardization of a 4G data connection with WiFi hotspot functionality across all trims.
A minor facelift for the 2019 Chevrolet Malibu features new front and back bumpers, a sharper-looking grille, and improved headlamps and taillights. Inside, a new color gauge cluster display and an enhanced 8-inch touchscreen infotainment system were fitted.
The heated back seats for the Malibu's high-end Premier grade are a pleasant addition to a sedan with many features already.
The 2020 Malibu is another safe bet, with a stylish design, a smooth ride and handling, and plenty of technology.
This model year received only a minor visual upgrade over the previous year.
The 2021 Malibu has sleek styling and a roomy interior and has received very few complaints.
There were no significant updates for this model year, but a few minor changes are worth noting. Apple CarPlay and Android Auto became standard features.
Is Chevy Malibu worth buying?
Despite some of its problematic years, the Chevrolet Malibu is a fantastic option if you're searching for a secondhand car. It is dependable, effective, and has a cozy interior.
Due to its small engines, the Chevy Malibu gets good fuel economy. Even the base V6 engine, when paired with front-wheel drive, achieves an astounding 32 mpg on the motorway, and the base four-cylinder engine achieves up to 36 mpg on the highway. Due to their extra weight and friction from using all four wheels, all-wheel drive vehicles see a minor decrease in fuel economy.
The Chevrolet Malibu has roomy interiors with five comfortable adults seating and enough head and legroom. Additionally, the 16 cubic feet of trunk space makes it simple to pack for lengthy journeys.
Remember the years of this Chevy Malibu that need to be avoided if you want a high-quality car that offers you excellent comfort and respectable performance.
What year Malibu is most reliable?
The most reliable Chevrolet Malibu model years are 2022, 2021, 2020, 2019, and 2015.
What problems does Malibu have?
Drivers of Chevy Malibu models have complained of faults and failures with their fuel and electrical systems, among other things.u003cbru003eu003cbru003eChevy Malibu drivers may also experience issues with their engines.
Does Chevy Malibu have transmission problems?
The Chevy Malibu has transmission problems caused by a variety of factors. In 2011 models, a faulty pressure control solenoid can cause the transmission to skip certain gears, causing the vehicle to feel underpowered. A defective transmission fluid pump (2011–2013 models) can also prevent the car from starting or shifting into gear.