What causes car to stall while driving?
Investigate the reasons behind car stalling while driving.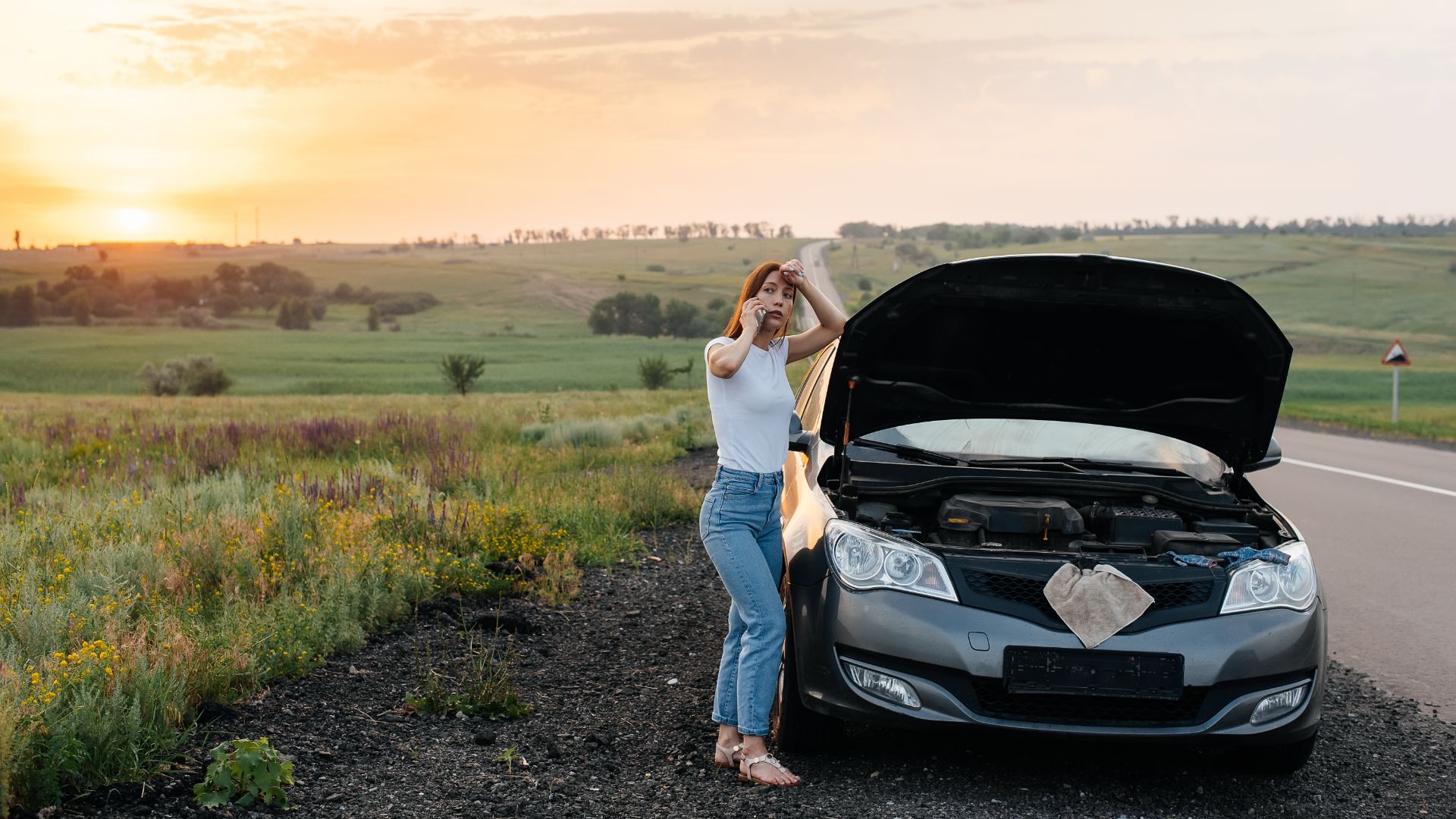 Have you ever been in a situation where your vehicle stalls while driving? This can be pretty frustrating and expensive to remedy under certain circumstances. Stalling can occur several times, including when starting your vehicle, idling, and coming to a halt.
If your car starts stalling at operating speeds, it can be quite concerning. There is no precise cause for car stalling, instead, several issues pose as the culprit in different cases.
The culprit can be faulty conditions in the system or several damaged sensors in the vehicle. Most faulty vehicle components that result in stalling are linked to diagnostic or troubleshooting procedures, which makes it easy to diagnose the problem. So, read on to find out what causes your car to stall while driving.
Reasons why your car may stall while driving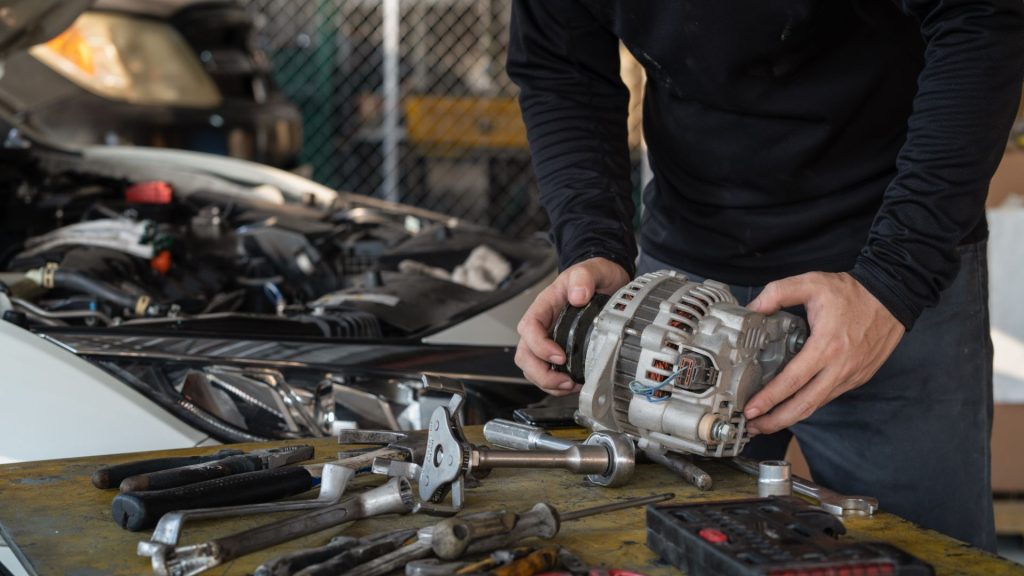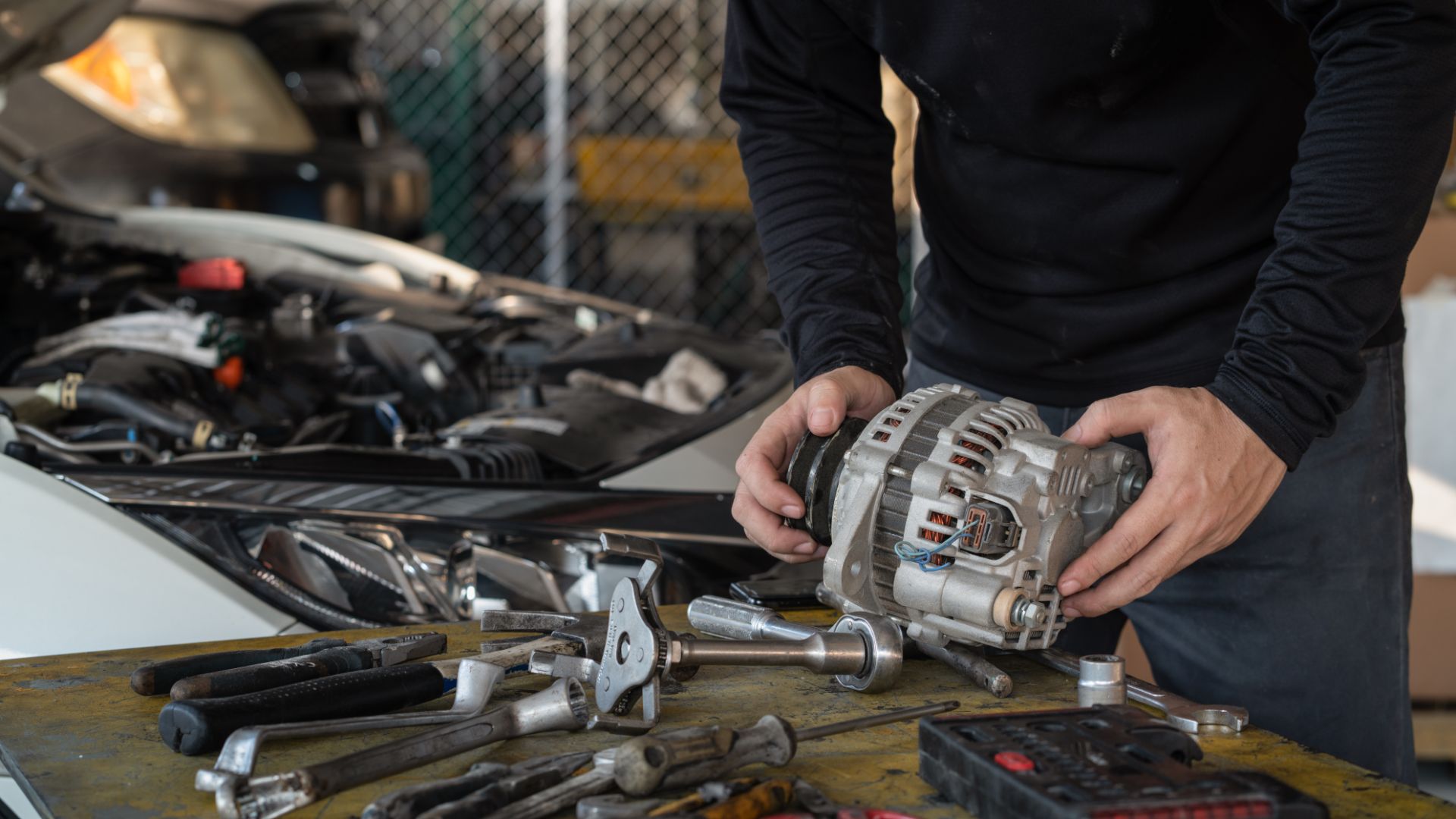 There are several reasons your car's engine may stall while driving, but most causes can be linked to the lack of these three things: a fuel shortage, lack of air, or a problem making a spark. If any of these critical problems affect the internal combustion system, your engine can stall. There are also a few mechanical reasons your car may slow in the middle of a drive, but they are far less common.
When your car starts stalling, it is crucial to assess the issue as soon as possible. The primary step is knowing and understanding the cause of the stalled engine. Some of the reasons your car stalls while driving include:
Alternator failure
A vehicle's alternator powers most electrical systems in the car while also charging the car battery. A faulty alternator cannot provide enough power to the engine's electrical components, which leads to the car stalling while driving. This can also drain your battery as there is no power source to change it.
However, many signs display when the alternator starts getting bad. Some signs of a bad alternator include whining noises, flickering lights, and a warning light Illumination on the dashboard.
If an alternator failure causes the car to stall, the car will probably not start again. It may only crank but will not start entirely, or it may shut off right after starting it.
Faulty crankshaft and camshaft sensor
The crankshaft and camshaft work in sync, enabling the engine to produce power in a refined order. Both sensors provide the ECU with information on each component's position.
If you have a faulty sensor, the readings can be incorrect, resulting in inefficient combinations and sometimes stalling while driving. A faulty camshaft position sensor may display several symptoms that include reduced engine power, rough idle, stalling of the engine, and difficulty starting the engine.
Vacuum leaks
A leak through a vacuum hose, intake manifold, or throttle gasket introduces unmetered air into the engine. It upsets the best air-fuel ratio the computer has calculated from the information it possesses. This issue is more evident when your car stalls during cold idle or when it comes to a halt.
Inspecting for vacuum leaks can be pretty tricky. Check the hose connecting the air cleaner assembly or the Mass airflow sensor to the throttle body. Also, thoroughly inspect the vacuum hoses.
Spraying the carburetor cleaner around the intake manifold and the gasket areas of the throttle body can help locate vacuum leaks. If you notice an idle speed change when spraying around the gasket area, you have found the problem.
Bad fuel filter
Over an extended period, the fuel filter gets clogged with debris and dirt and begins to hamper fuel flow. If it is not serviced, the clogging filter will vastly reduce fuel volume.
You may notice the effects when driving at highway speeds or uphill, when the engine needs more fuel, and the vehicle performs poorly. Immediately, the engine may start to suffer random misfires or stall. It is essential to check your car's manufacturer's schedule and, if necessary, replace the fuel filter.
Unfortunately, many modern vehicle models come with an in-tank fuel filter. However, their service life may last up to 100,000 miles making it necessary to replace the fuel filter periodically. It would be best if you ensured that the fuel filter is causing the problem or has reached the deadline of its service life before replacing it. If necessary, conduct a fuel volume test.
Battery failure
If your battery charge drops too low, the cylinders will not ignite, and the spark plugs will fail to fire. If your cylinders are not operating at their optimal level, your engine may stall. This can happen at any time when you are going down the highway and when your battery cells are still fully charged.
Corroded or dirty contacts can cause your battery to fail. Fortunately, a battery issue is simple to diagnose. You can identify dirt and corrosion with a simple visual inspection.
You can test the charge with an affordable tool known as a multimeter. It is available in most hardware stores. If you cannot use the device, a professional mechanic should have one on hand and can test your battery for you.
Worn-out timing belt
Most internal combustion engines use a timing belt to synchronize the engine's operation. Like other vehicle components, timing belts do not last forever. They eventually wear out over an extended period and need to be replaced.
A faulty timing belt or chain can cause stalling because it can skip one or more teeth while rotating. This desynchronizes various parts of the engine and causes the vehicle to seize. If the car seizes, the physical shock can damage the camshaft and the crankshaft, and the other expensive parts of your car.
Failed torque converter
Automatic transmission vehicles need to manage their pressure and transmission fluid level when the car is idling. They carry this out with a component known as the torque converter.
If the torque converter fails, your engine will start to stall. There are various causes of this converter failure. It may get damaged by dirty automatic transmission fluid or by overheating. It can also get damaged if the engine's computers fail to engage the transmission at too low or too high RPM level.
Transmission issues
Severe transmission issues can cause engine stalling. A transmission failure can strain an engine and cause it to slow down. Manual problems like clutch-related issues and a few automated problems tend to be among the most common factors of transmission failures.
What to do if your car stalls while driving
If your car stalls while driving, the best thing to do is to keep calm and avoid panicking. If you start to panic, it will put you and other drivers on the road at risk. Ensure that you turn on your hazard light and steer your car to a safe spot off the side of the road.
When you are safely out of oncoming traffic, switch off your engine and try to restart the engine. This should fix the problem momentarily. At this point, you can drive back on the road and navigate to the nearest auto repair shop to have a mechanic properly diagnose the problem.
If your car does not start after pulling off to the side of the road and restarting the engine, you will need to call for a tow truck or roadside assistance to transport you and your vehicle to the nearest auto repair shop.
Our take
It is pretty uncommon to experience stalling while driving. The causes for this situation are numerous and can, most of the time, be prevented by paying attention to the unusual noises that usually display themselves before the car stalls suddenly.
The engine stalls due to incomplete combustion that electric problems can trigger, damaged sensors, inadequate fuel delivery to the fuel combustion chamber, or insufficient air for fuel ignition can also cause this. If your car stalls while driving, it is crucial to stop at a safe spot and carry out an inspection before visiting the closest auto repair shop.
Why does my car stall when I press the gas?
If your car stalls when you press the gas, it could be due to a bad coolant sensor, a dead accelerator, or a lack of fuel. To know the specific issue, you must visit a mechanic to diagnose and resolve the issue.
How do I stop my car stalling?
You can stop your car from stalling by selecting the first gear and depressing the clutch pedal. Apply light pressure on the gas and slowly lift pressure off the clutch until you find the hitting point. Once you remove the handbrake, you will pull away gently.
What sensors can cause stalling?
Some of the most common sensors that can cause your car to stall include the mass airflow sensor (MAF), throttle position sensor (TPS), and engine coolant temperature sensor (ECT).
Can bad spark plugs cause car to stall while driving?
A bad spark plug can make an engine prone to stalling and misfiring. This can affect the proper functioning of your car's vital components.