Can you jumpstart a car with a bad alternator?
Having a dead battery is one of the frequent issues that almost every driver has to face at some point, and doing a jumpstart is an obvious solution in this scenario. However, can you jumpstart a car with a bad alternator, and could it damage your engine components?
Yes, you can jumpstart a car with a bad alternator, but you won't be able to drive for too long and it's not the safest thing to do. It's also rather tricky to figure out whether you are having trouble with your battery, alternator, or starter motor. So, we'll also discuss how you can recognize an alternator problem before jump-starting your car!
Symptoms of a bad alternator
Before we get into the procedure and possible risks of jumpstarting a car with a bad alternator, let's go over some of the main signs of it. Most components of your car's electrical system tend to behave similarly at the end of their life cycle.
So, here are some of the main signs that signalize you are dealing with a weak or dead alternator:
The engine has trouble starting
Dim interior lights and headlights
Windows roll down longer than usual
Dashboard lights start blinking
The smell of burnt cables under the hood
One of the clearest signs of a bad alternator is given to you as the feedback from the engine when you try to start it. If you notice that it has trouble starting and it takes a bit longer than usual, it's an early sign of a bad alternator.
You can also observe the interior lights around the buttons on the center console. If they seem dimmer, it's either a bad alternator or battery, while the two can often even be connected. Your headlights will give you the next sign. Go ahead and turn on the lights and ask someone to start the car for you while you are observing the lights.
If they blink too much during the start and seem dimmer just like the interior lights, it's another sign. Your windows might also be rolling down much longer than you are used to, and the final sign is the smell under the hood. An alternator charges your battery and pushes electricity into it, and the electricity goes through alternator wires.
By trying to start the car with a bad alternator, it will try to send electricity through the wires although it lacks power. So, you might end up fraying the wires and cables which could cause a really bad odor.
How to jumpstart a car with a bad alternator?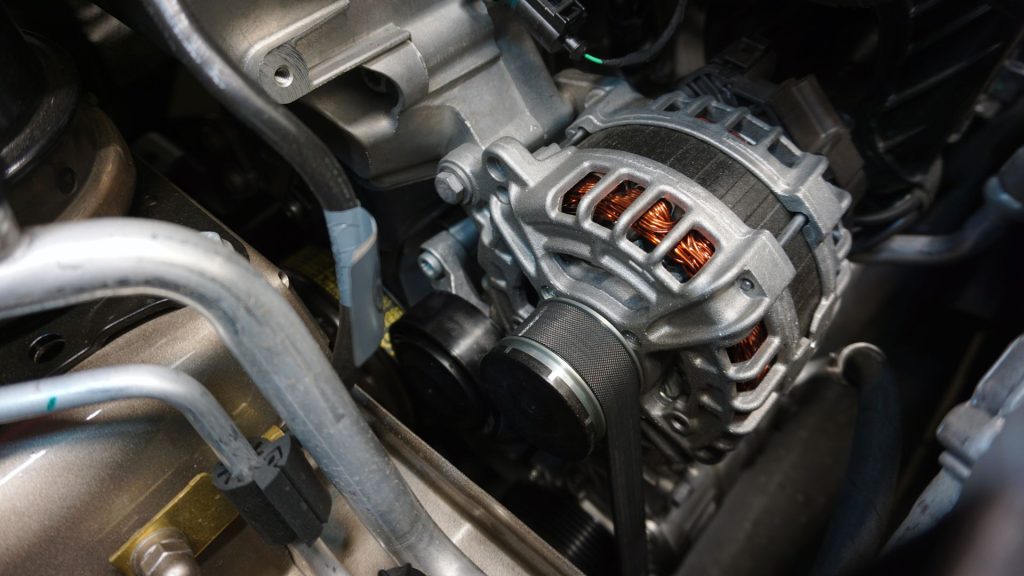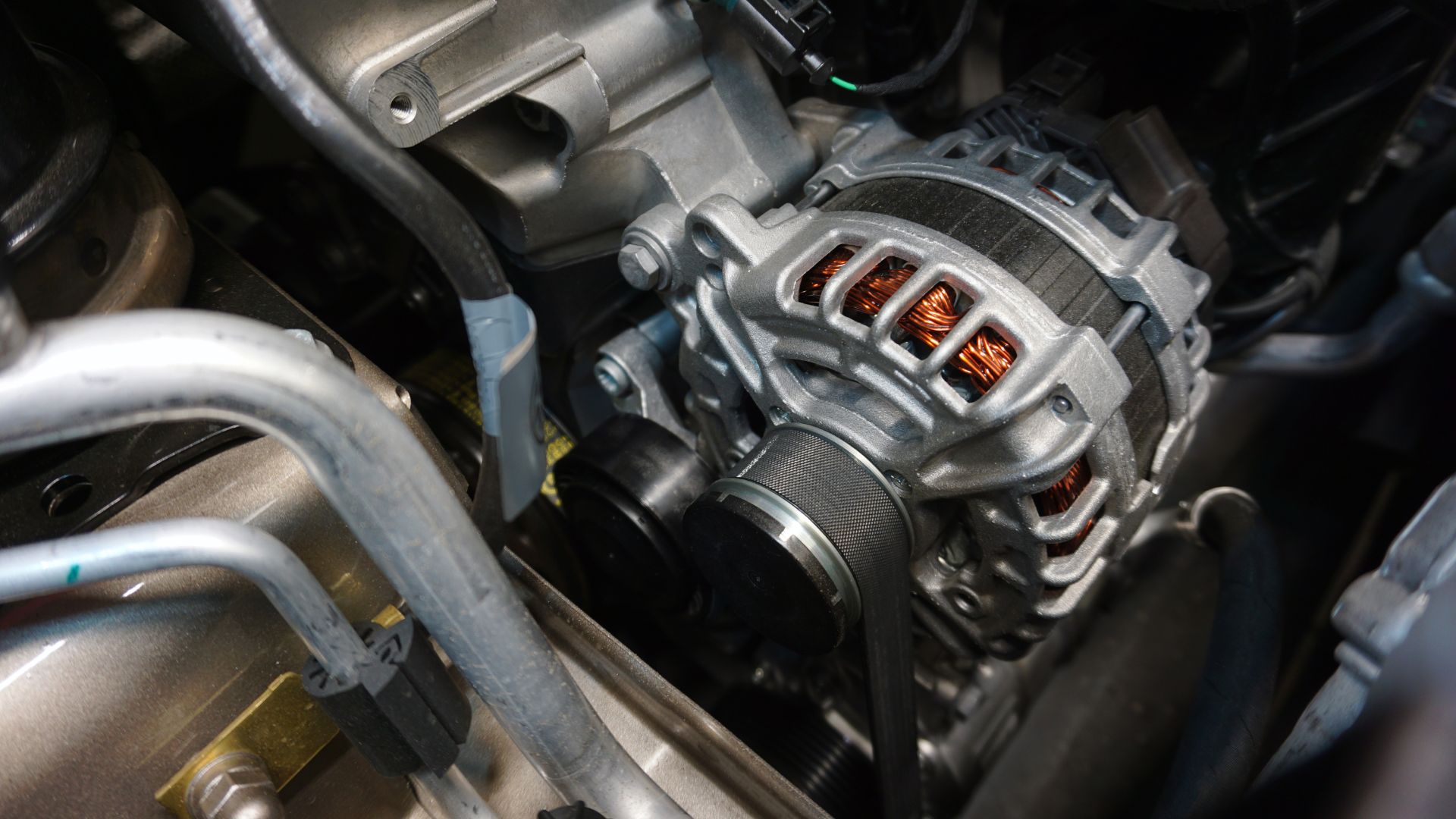 So, if you are pretty confident that you are dealing with a bad alternator, the next thing you'll need to know is how to jumpstart your car. The procedure is much like jumpstarting a car with a battery discharge, so you'll need someone with a car that has a good battery.
You'll also need jumper cables that come in two colors – red and black. Park the car with a good battery facing your car, since you'll need both engines to be close by to attach the cables. You'll notice two terminals for placing the cables – positive and negative.
Attach both ends of the red cable to positive terminals, and connect one end of the black cable to the negative terminal. The other end goes to the metal engine component of your car. Now's the time to start a car that has good electricity. You should leave it running for 5 or 6 minutes at least before trying to start your car.
After some time, you should be able to start your car and if it still has trouble starting, it means that your alternator should be immediately replaced. You'll have just enough time to reach the closest mechanic, and don't try to rev the car too much. Removing the cables should be done in such a way that prevents the red cable from touching the black one.
Shut down all the electrical features
While jumpstarting a car with a bad alternator, it's essential to let it direct the electricity into the battery alone. So, with your key in the contact position, shut down all the electronic features of your car such as the radio, climate control, and infotainment.
It will help you get the most out of the electricity that the alternator is still able to charge to the battery. Your lights might not work properly even as you start the car, so it's best to do this during the day and only if you have a mechanic relatively close by, so you can replace the alternator and charge the battery if needed.
How far can you drive on a bad alternator?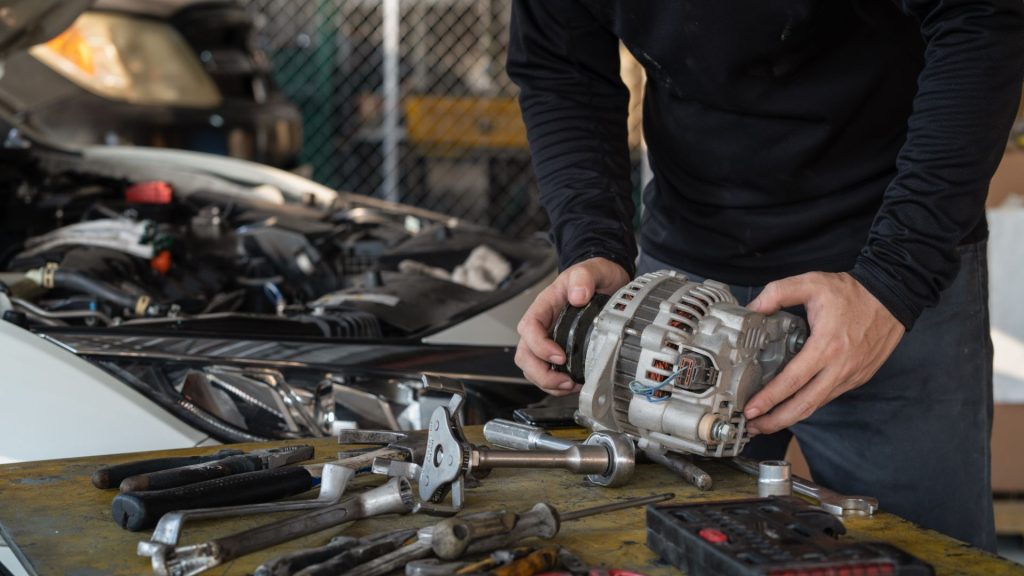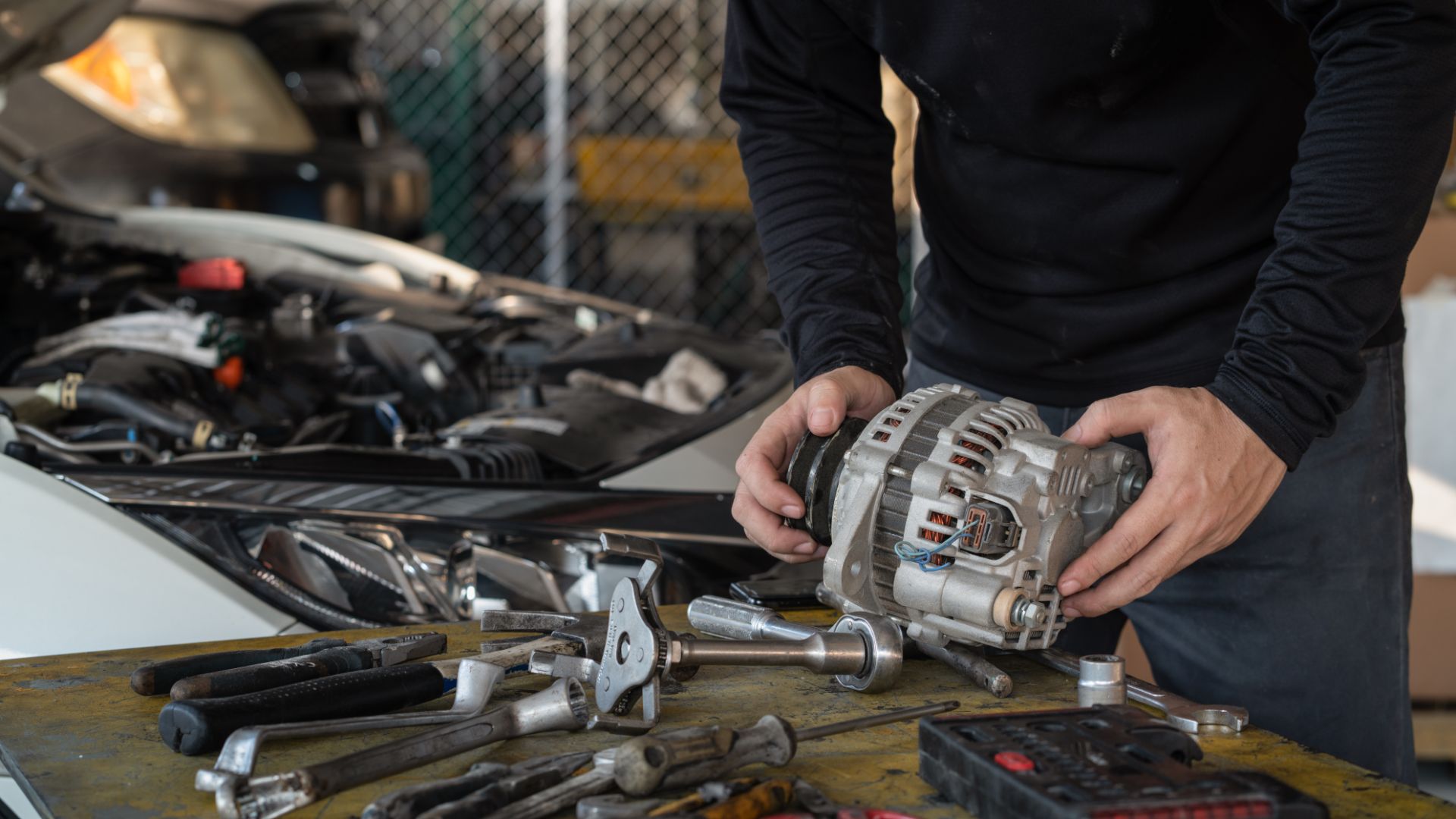 You can drive about 15 to 25 miles at most with a bad alternator, and that's if your battery is fully charged. If not, it's a great risk to go over 15 miles and you shouldn't take any busy roads while driving towards a mechanic. It's similar to driving on a spare tire – you won't be able to pass much of a distance and you shouldn't try driving at higher speeds.
Your vehicle may lose power again if you drive with a bad alternator for too long, so it's best to only drive to a mechanic nearby.
What happens if your alternator goes out while driving?
If your alternator goes out while driving, the battery charged by it during the jumpstart should still get you going for a few miles. However, you'll risk earning a dead battery along with the alternator, so it's just more trouble to fix.
If you see blinking lights on the dashboard, your alternator is probably dead. Since your engine is already started, it shouldn't stop running immediately. Still, if you find yourself facing flickering lights due to failed alternator, and the mechanic isn't located within a few miles, it's best to safely stop where it's possible.
What does it sound like when your alternator is going out?
If your alternator is going out, you might hear a squealing or grinding sound due to worn-off bearings. However, there's no specific sound that you should expect to hear as your alternator dies, and you are can recognize it much easier by looking at your electrical features.
Additional tips for jumpstarting a car with a bad alternator
To make things easier for you to jumpstart your car with a help of a friend with a good battery, our team made sure to give you some extra tips. For instance, you shouldn't let the construction of the vehicles touch.
The cables should also be placed without the keys being in the ignition, and you should be careful when placing them to prevent them from touching. The black cable should be grounded on the side that's attached to your car with a bad alternator.
So, it takes placing it not on the battery itself, but on a metal component. If the temperature is too cold, running the car with a good battery for just 5 minutes won't be enough to start your vehicle. You need to run the car with a good battery at around 1500rpm or 2000rpm for 10 to 15 minutes on some occasions.
If you fail to start your car even after all this, try running the other car for 10 minutes more and try starting your car again afterward.
Our take
In the end, it's not a matter of whether it's possible to jumpstart a car with a bad alternator – it's how long you'll be able to drive with it. For safety reasons, we don't recommend you to drive any more than 10 miles, so try to find a mechanic near your location.
Once you get the alternator swapped, you should be able to run your car regularly without endangering any other electronic components.