Vacuum leak symptoms — causes and fixes
Learn how to accurately identify and address vacuum leak symptoms.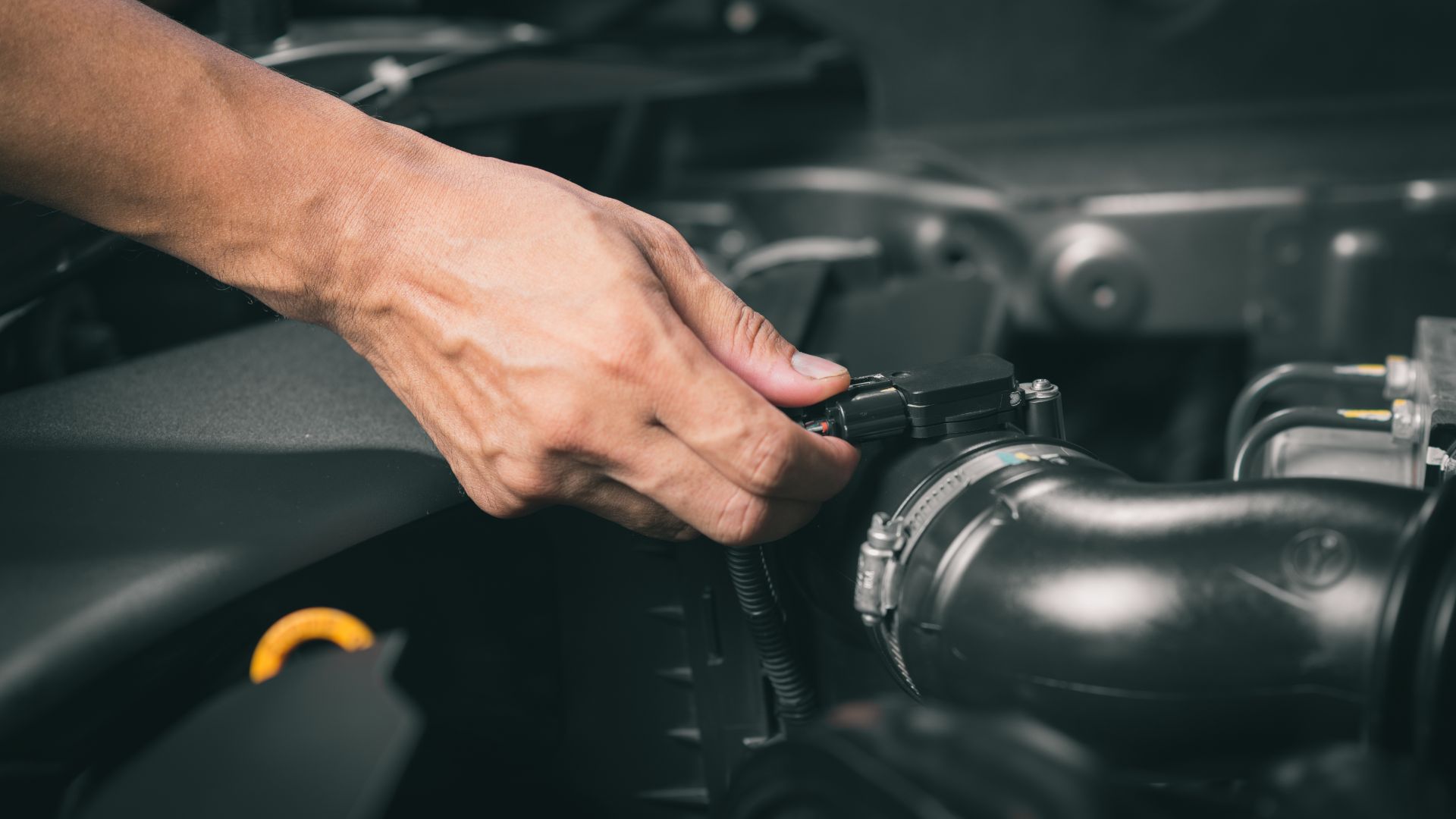 Your car's engine works with a specific mixture of air and fuel, and if anything disrupts that relation, you'll experience improper combustion. If there are any problems with air intake, you'll experience vacuum leak symptoms and it's important to recognize them on time.
One of the main consequences of vacuum leaks is loss of power due to a bad combustion mixture, but we'll go through all the symptoms. This guide will get you prepared to figure out a vacuum leak on time, and hopefully fix it before it causes engine faults.
What's a vacuum leak in a car?
In essence, the vacuum leak in a car can be a leak anywhere in the air delivery system. The amount of air that reaches your engine is precisely determined, just like the fuel amount. So, if any disruption in terms of a vacuum leak shows up, it will affect the air and fuel blend.
To understand the gravity of dealing with a vacuum leak situation, we'll briefly explain the air intake system. For proper combustion, you need air that's rich in oxygen, so the intake starts with the cold air intake tube which draws air from outside the engine's compartment.
The next stop is the car's air filter, which plays an important role in maintaining the air clean from any external residue and debris. That's why the air filter replacement should be done on time to prevent the air heading towards the engine from getting contaminated.
Afterward, the mass air flow sensor determines how much air has gone through the intake tube, and it sends a date to the computer about the air mass. Fuel amount is also determined in a perfect mixture according to the reading from the mass air flow sensor.
Before the air reaches an intake manifold and into the cylinders, the throttle body lets it through according to the pressure put on the accelerator. So, a vacuum leak can emerge anywhere between the intake manifold and the air filter. Even small breached hoses could disrupt the amount of air, so it's crucial to recognize the leak right away.
Main signs of a vacuum leak
Now that you know how the air intake system works and where vacuum leaks can occur, it's time to dig deep into the main symptoms. Here are some of the main vacuum leak symptoms:
Rough idling
Check engine light appears on the dashboard
Loss of power while driving
High-pitched air intake noise
Besides these signs, there's one important indirect symptom to pay attention to – bad fuel economy. So, if you notice any of the listed symptoms combined with an increased air consumption, it's probably a vacuum leak.
If not treated on time, a vacuum leak can even lead to a total engine failure, and you might have to rebuild it. It's not something that should be taken lightly, so we'll go over these symptoms in more detail.
Rough idling and RPM shifts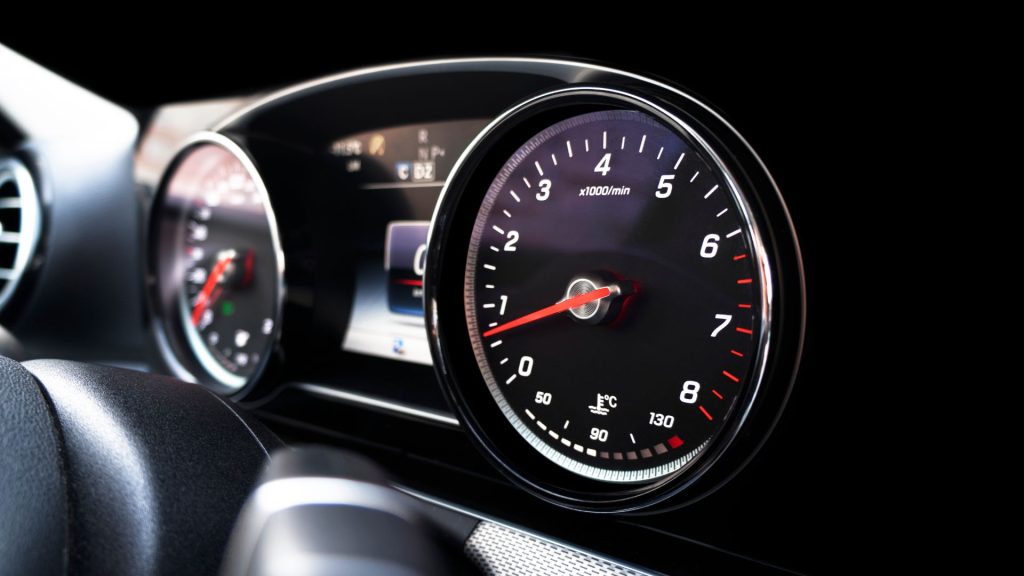 Looking at your engine's revolutions per mile (RPM) gauge can tell you about a potential vacuum leak. For most naturally-aspirated engines, the regular idling range is between 800 and 1000 RPMs. If it's cold outside, there might be a few rev changes until the engine reaches an operational temperature.
However, if you notice the RPM going up and down constantly, and you aren't pressing the throttle, it's a clear sign. It doesn't only have to be rough idling either – RPM shifts are possible even as you are driving in case of a vacuum leak.
Alarming dashboard signs
One of the symptoms that often follows up right after rough idling is the "check engine" light glowing on your dashboard. Of course, this light can be associated with many other reasons like the failed oxygen sensor, bad spark plugs, or problems with fuel injection.
However, if you experience frequent RPM changes and the check engine light glows up, it's a combustion issue. So, it's either a vacuum leak or an issue with the fuel delivery system. The check engine light won't tell you it's a vacuum leak issue by itself, but it's a solid indicator and you shouldn't drive with the check engine light on.
Clogs in the engine's power distribution
As mentioned, your engine needs just the right amount of air and fuel mixed up for proper combustion. If there's a vacuum leak somewhere in the air supply system, the combustion won't result in a linear power translation.
You might feel as if there's a clog in your power distribution at a certain RPM level. These sudden RPM shifts and power losses are often referred to as "misfires". When a misfire happens, it might be due to insufficient oxygen level in the chamber to trigger combustion.
So, a cylinder might be unfired because of the improper fuel and air mixture. It causes a confusing situation as you drive, as you might step on the gas throttle and the engine won't boost the output due to misfire. It's also not safe to drive with frequent misfires, while it's also bad for your engine and could result in expensive repairs.
Strange air intake noises
Finally, you can even hear the vacuum leak by paying close attention to the engine sound as you step on the throttle. If you hear a hissing or squealing noise, it's because the air escapes somewhere in the system. The noise will usually be there while you are accelerating, and you'll also notice lower performance.
It's at least fortunate that you'll be able to check for a vacuum leak depending on the vacuum sound. You can pop up the hood and ask a friend to rev the car while you carefully listen.
How to fix a vacuum leak?
If you can diagnose a vacuum leak, the next step is fixing it and it can be the hard part. Wherever the leak is in the system, it mostly takes the help of a mechanic to replace the leaking parts. It's a good thing if the leak is caused by a worn-off hose since these are easily replaced and cost up to $150.
However, if you need to replace other parts, the cost of repairs can go up to $1000. The most common reasons for a vacuum leak include a damaged manifold gasket and a cracked snorkel, and these parts are a bit more difficult to replace.
Our take
If you suspect you have a vacuum leak somewhere in the air supply system, you can use the vacuum leak symptoms listed in this guide to confirm it. If it turns out to be the case, don't forget to instantly visit a mechanic to replace the leaking parts.
Hopefully, this guide will be helpful so you can figure out if you have a vacuum leak as soon as possible, so you can get the problem fixed.
How do you know if you have a vacuum leak?
You will know if you have a vacuum leak in case you experience power loss, hissing sounds, and rough idling.
What happens if you drive with a vacuum leak?
If you drive with a vacuum leak, you risk ending up with serious engine damage, so it's not safe to drive with a leak for too long.
Will a vacuum leak throw a code?
Yes, a vacuum leak can throw a code like PO171 and PO174 which will be recognized by the ECU scanner tool.
Will the check engine light come on for a vacuum leak?
Yes, the check engine light will come on for a vacuum leak, accompanied by power loss and rough idling.