Carburetor definition and meaning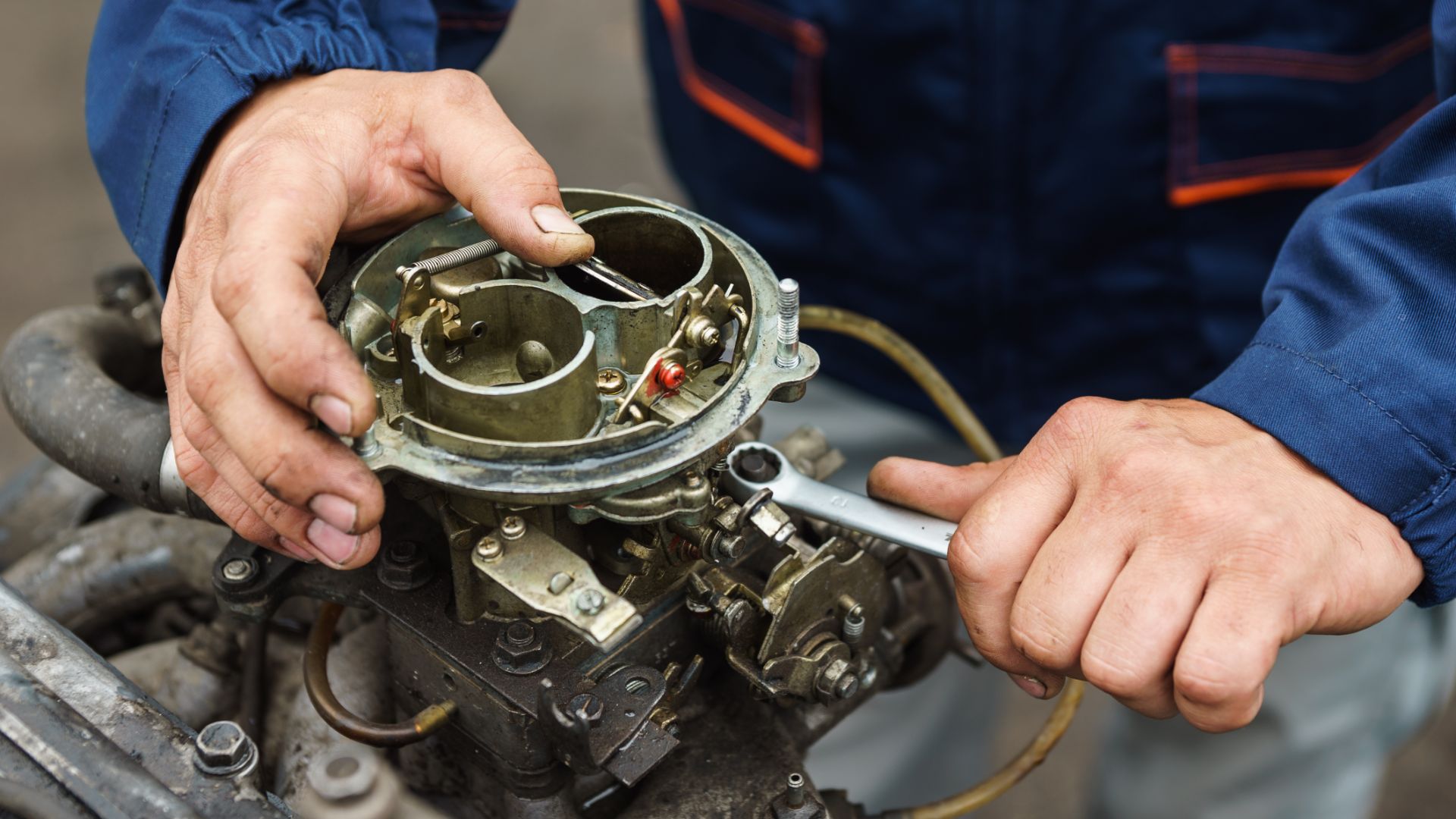 A carburetor is a device that mixes air and fuel for internal combustion engines. It is typically located between the air filter and the intake manifold, and it delivers a mixture of air and fuel to the engine cylinders.
The carburetor has a float-type bowl that holds a supply of fuel, and it uses a jet to draw fuel from the bowl and mix it with air. The mixture is then drawn into the cylinders where it is ignited.
Carburetors are used on many types of engines, including those in automobiles, motorcycles, lawnmowers, and outboard motors. They are also used on some aircraft engines.
The carburetor is a key component of the engine, and it is responsible for providing the correct mixture of air and fuel to the engine cylinders. If the carburetor is not working properly, the engine will not run correctly.
There are many different types and designs of carburetors, and they vary in how they mix air and fuel. Some carburetors have a single jet that mixes the air and fuel, while others have multiple jets that can be adjusted to provide different ratios of air to fuel.
Carburetors can be tuned to provide optimal performance for a particular engine, and they can also be rebuilt or replaced if they become damaged or worn out.